Get our 43-Page Guide to Real Estate Investing Today!
Real estate has long been the go-to investment for those looking to build long-term wealth for generations. Let us help you navigate this asset class by signing up for our comprehensive real estate investing guide.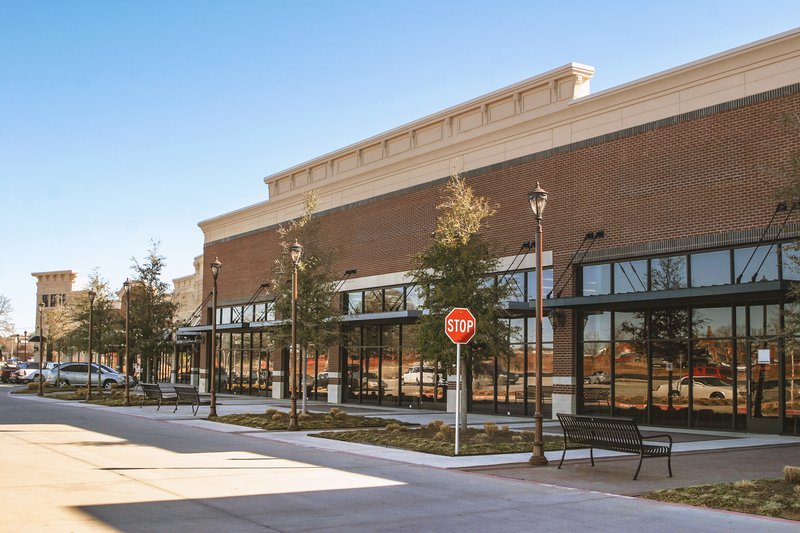 Retail is one of the more interesting real estate investment trust (REIT) specializations. Retail tenants lease several types of commercial properties, and each type has its own risk factors and business dynamics, so it's important to know what you're getting into before you buy your first retail REIT.
Here's what you need to know.
What is a retail REIT?
A real estate investment trust, or REIT, is a special type of company whose primary business is investing in real estate assets.
The company needs to meet some specific requirements to qualify as a REIT. It must
invest a minimum of three-fourths of its assets in real estate,
derive three-fourths of its income from rental income or other real estate-related income streams,
have a minimum of 100 shareholders,
be no more than 50% owned by five or fewer investors, and
pay out at least 90% of its taxable income to shareholders as dividends.
If a company meets the REIT requirements, it enjoys a nice tax benefit. Any profits earned by a REIT are not subject to corporate income tax. Instead, REITs pay out most of their taxable income directly to investors.
REIT dividends are subject to income tax unless they're held in a retirement account. But not paying corporate income tax is still a huge benefit. Most companies are taxed at the corporate level and the money they pay out as dividends is also taxable on the individual level. Their profits basically get taxed twice.
Most REITs specialize in one type of commercial real estate. Retail REITs invest in properties primarily occupied by retail tenants. Most retail REITs specialize even further in a specific type of retail property.
For example, some retail REITs own shopping malls while others own outlet centers. Some own open-air shopping centers and others own single-tenant, freestanding properties.
Risks of investing in retail REITs
No stock capable of market-beating returns is without risk. Retail REITs aren't an exception. Of course, the wide variety among retail REITs produces varying degrees of risks.
Here are four major risk factors all retail REIT investors should be aware of:
Interest rate risk
Interest rates can have a massive influence on REIT stock prices. In general, rising interest rates are bad for REIT prices. As you can see in the chart below, long-term yields on risk-free instruments (in this case, the 10-year Treasury note) and REIT prices tend to move in opposite directions.
Investors take on risk by investing in an income-focused stock instead of a Treasury security. So they expect a higher yield on their investment. When rates rise on Treasuries, the same tends to happen with REITs. Since price and yield have an inverse relationship, higher REIT yields mean lower stock prices.
Economic risk
We'll discuss the effects of recessions on retail REITs in the next section. In short, certain forms of retail are recession-prone while others are recession-resistant. Most retail businesses have some degree of economic risk, but it varies quite a bit.
Disruption
This is a big risk factor for retail REIT investors. The surge in e-commerce over the past decade has wreaked havoc on many types of retail businesses. People can get many products more cheaply online, and the emergence of free and fast shipping means there's little convenience advantage in going to the store.
Just as with recession vulnerability, there's a range of e-commerce risk levels in retail. For instance, retailers who sell full-price discretionary goods are at a high risk of e-commerce disruption. On the other hand, retailers who have service-based businesses or who sell essential products have a much lower risk.
How do retail REITs hold up during recessions and tough economies?
There's a variety of risk level involved with retail REITs because there are so many different kinds of retail properties. The three main things to consider when evaluating a particular retail REIT's risk profile are
the typical lease structure its tenants sign,
the cyclicality (economic sensitivity) of its tenants, and
the e-commerce vulnerability of its tenants.
As far as lease structure goes, most retail tenants sign long-term leases with annual rent increases built right in. However, tenants of freestanding properties typically sign triple net leases. These make the tenant responsible for property taxes, maintenance, and insurance expenses. Landlords' income is more consistent under a triple net lease than a gross lease, under which a tenant simply pays rent.
When it comes to recessions, businesses that sell products people need tend to hold up relatively well. Businesses that sell products people want can struggle. Similarly, businesses that sell products at a discount (think warehouse clubs and dollar stores) tend to hold up better than businesses that sell products at full price.
Finally, there are three types of businesses that are well-insulated from e-commerce disruption:
businesses that sell things people need quickly (like drug stores),
businesses that sell things at a better discount than can be found online, and
businesses that primarily sell a service (like an automotive repair shop).
If a retail business doesn't fit into one of these categories, expect some headwinds as it adapts to the new retail environment.
3 examples of retail REITs
To give you a better idea of the types of retail REITs in the market, here are three very different examples.
| | | | |
| --- | --- | --- | --- |
| Company (Stock Symbol) | Property Sub-Category | Market Capitalization | Dividend Yield |
| Simon Property Group (NYSE: SPG) | Malls | $55.3 billion | 4.6% |
| Realty Income Corporation (NYSE: O) | Single-tenant | $21.3 billion | 3.9% |
| Kimco Realty (NYSE: KIM) | Shopping centers | $7.5 billion | 6.4% |
Simon Property Group is not only the largest retail REIT in the market, but also one of the largest REITs of any kind in the entire world. The company invests in mall properties, including luxury malls under its "The Mills" brand name. It also invests in outlet properties under the "Premium Outlets" name. Simon's business strategy in the new e-commerce-led retail world is to create destinations. Their properties incorporate popular dining and entertainment options as well as non-retail elements like hotels and office space alongside its retail tenants.
Realty Income primarily invests in freestanding retail properties, although there is a smaller concentration of industrial and office properties in the portfolio. Because its tenants are all on long-term triple net leases, Realty Income and other companies like it are often referred to as "net lease" REITs. These REITs tend to be low-risk compared to other types of retail, as single-tenant retail properties are generally occupied by recession- and e-commerce-resistant businesses.
Kimco Realty holds a portfolio of nearly 500 shopping centers in the United States. Shopping centers are more e-commerce-sensitive than malls or freestanding properties, but Kimco has taken steps to adapt to the changing retail environment. Most of its properties are grocery-anchored, so much of its space is occupied by retailers that sell things people need. The majority of revenue from its smaller spaces comes from service-based tenants.
How to invest in ­­retail REITs the right way
I suggest sticking with retail REITs that have high-quality assets. The three examples I gave above have these assets, as do many others.
There are some lower-quality retail REITs with tempting double-digit yields, but there's a good reason for this: Many of them own malls or shopping centers with high vacancies and don't have the capital to adapt to the changing environment.
It's also important to approach retail REITs as long-term investments. Between interest rates, recessions, and other factors, many dynamics influence retail REIT prices over short time periods. But, over the long run, top-notch retail REITs are capable of excellent returns.
Got $1,000? The 10 Top Investments We'd Make Right Now
Our team of analysts agrees. These 10 real estate plays are the best ways to invest in real estate right now. By signing up to be a member of Real Estate Winners, you'll get access to our 10 best ideas and new investment ideas every month. Find out how you can get started with Real Estate Winners by clicking here.