Get our 43-Page Guide to Real Estate Investing Today!
Real estate has long been the go-to investment for those looking to build long-term wealth for generations. Let us help you navigate this asset class by signing up for our comprehensive real estate investing guide.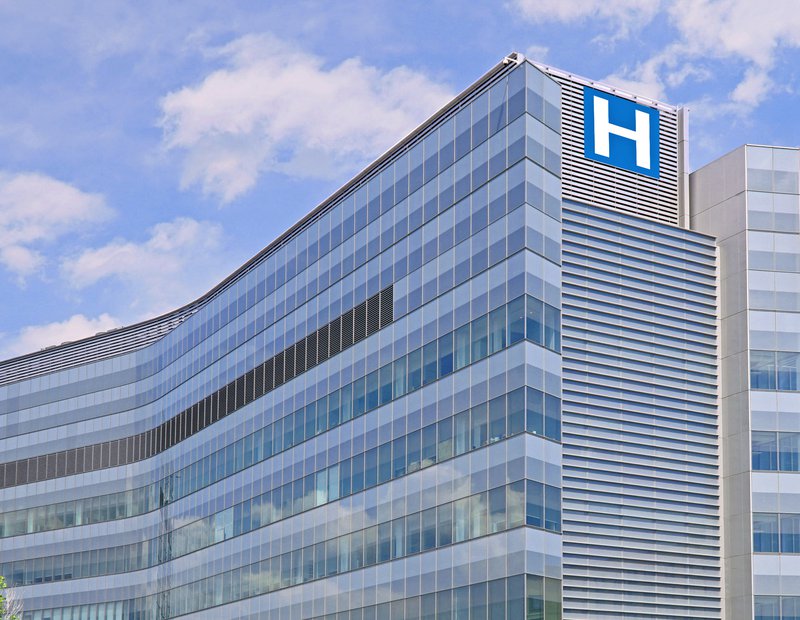 There are real estate investment trusts (REITs) that let you invest in virtually any type of commercial real estate asset. Healthcare real estate is one particularly interesting REIT specialization.
Here's a rundown of what these companies do, why they're good long-term investments, and the risks you need to know.
How healthcare REITs make their money
Like most property-owning REITs, healthcare REITs buy or develop properties and lease them to tenants. These REITs rent to tenants who operate various healthcare businesses.
There are several subtypes of properties under the umbrella of healthcare real estate. Some REITs, such as National Health Investors, invest in a combination while others, like Global Medical, specialize in a specific property type. Here's a list of some of the more common types of healthcare real estate that REITs often invest in:
Hospitals (inpatient and outpatient)
Life science offices
Skilled nursing facilities
Wellness centers
Senior housing/assisted living
Some healthcare REITs don't use the traditional landlord-tenant model with all of their properties. Senior housing, assisted living, and skilled nursing facilities are often operated as partnerships. The REIT and the facility's operator each get a share of the business's operating profits.
Why invest in healthcare real estate?
There are two big reasons why healthcare REITs could grow tremendously over the coming years.
First, there are positive demographic trends. Older segments of the population are growing quickly. The baby boomer generation is reaching retirement age. The 65+ population is expected to roughly double by 2050, and the 85+ population is expected to double in just 20 years.
Older Americans use healthcare facilities more than the general population and spend more when they do. According to National Health Expenditure data, the average American spends $7,100 on healthcare per year. That includes the amounts insurance pays on patients' behalf.
For the 65–84 age group, the average is $15,900 -- more than double that of the average citizen. For the rapidly growing 85+ age group, average annual healthcare spending is roughly $34,800.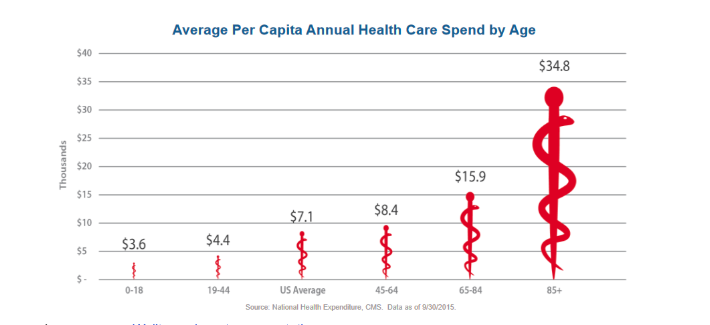 As the population ages it should create rising demand for healthcare (and healthcare properties). This is expected to continue for the next several decades.
Second, healthcare real estate is still in the early stages of REIT consolidation. In other words, a relatively small part of the existing healthcare real estate in the United States is REIT-owned. While over 40% of malls and hotels are owned by REITs, less than 15% of the $1.1 trillion worth of healthcare properties in the U.S. are REIT-owned.
There's tremendous growth opportunity within the existing market, especially for outpatient medical facilities. 65% are owned by health systems or the physicians who occupy them.
How do healthcare REITs hold up during recessions and tough economies?
While it isn't without risk, healthcare real estate is one of the most defensive property types in the industry. To understand why, we need to consider two things. First, the cyclicality, or economic sensitivity, of the healthcare industry. And second, the lease structure that most healthcare properties use.
Few industries are more recession-proof than healthcare. It's easy to cut back on expenses like vacations and shopping trips when times get tough. It's possible to cut back on things like housing. But people need healthcare no matter what the economy is doing. Physician practices, hospitals, and most other healthcare businesses succeed even in the toughest economies.
What's more, the majority of REIT-owned healthcare properties are leased on a long-term basis. Tenants typically sign leases with initial terms of 10 years or more. And the renewal rate is excellent. Think about it: How often does your doctor change offices?
As if that weren't enough, healthcare leases are generally triple-net. This means tenants are responsible for property taxes, building insurance, and most maintenance expenses.
All these factors make healthcare REITs good investments.
Risks of investing in healthcare REITs
Healthcare real estate is lower-risk than many other types of real estate, but it's not risk-free. Here are some of the major risk factors you should know about before buying your first healthcare REIT: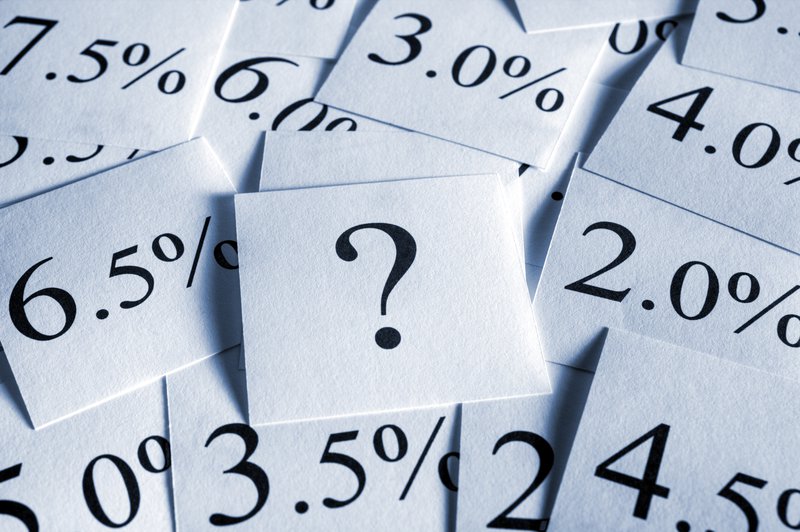 Interest rate risk
No discussion of REITs would be complete without mentioning interest rates. In general, rising interest rates lower REIT stock prices. When risk-free yields, like those paid by Treasury securities, rise, investors expect a similar increase in yield from income-focused investments like REITs.
Since price and yield have an inverse relationship, rising rates tend to send REITs lower. The 10-year Treasury note yield is a good indicator for REITs. If you see the 10-year yield spike, don't be surprised if your REITs take a dive.
Financing/leverage risk
Most REITs use some degree of debt to finance their operations. When done responsibly, this is a smart way to boost total returns without excessive risk. But there are still a couple of ways financing can be a risk factor.
When rates rise, the cost of borrowing can get more expensive. And if profits fall, a company with lower leverage is better equipped to make it through the tough times than a highly leveraged one.
Oversupply risk
The growing senior citizen population creates rising demand for healthcare properties. But if new properties are built faster than the demand rises, it's possible to run into oversupply issues.
If the market for senior housing units grows by 100,000, but 150,000 new units are built, those extra 50,000 units could sit vacant. In fact, situations like this have already occurred in several key senior housing markets.
Tenant risk
Healthcare REITs depend on tenants. But some healthcare REITs are highly dependent on the success of just a few tenants. Imagine that a particular healthcare provider is responsible for 25% of a REIT's rental income. The REIT could be in trouble if that tenant has financial troubles.
5 of the largest healthcare REITs
There are dozens of REITs that specialize in healthcare real estate. To give you a better feel for the industry, here are five major healthcare REITs. Three specialize in several different property types, and the other two are more narrowly focused.
| | | | |
| --- | --- | --- | --- |
| COMPANY (STOCK SYMBOL) | PROPERTY SUB-CATEGORY (IES) | MARKET CAPITALIZATION | DIVIDEND YIELD |
| Welltower (NYSE: WELL) | Senior housing, outpatient medical, long-term care | $30.6 billion | 4.6% |
| Ventas (NYSE: VTR) | Senior housing, medical offices, health systems | $22.4 billion | 5.1% |
| HCP (NYSE: HCP) | Senior housing, medical offices, life sciences | $14.8 billion | 4.8% |
| Physicians Realty Trust (NYSE: DOC) | Medical offices | $3.4 billion | 4.9% |
| Medical Properties Trust (NYSE: MPW) | Hospitals | $7.0 billion | 5.3% |
Welltower, Ventas, and HCP are the three largest healthcare REITs on the market. All have significant investments in senior housing, but also specialize in other property types. There are other differences, too, such as leverage ratios and future growth strategies.
Physicians Realty Trust gets virtually all of its rental income from medical office buildings, most of which are located on or near major health campuses. And Medical Properties Trust invests in hospital properties located across the United States.
How to invest in ­­healthcare REITs the right way
It's important to approach healthcare REITs as long-term investments. Their stock prices can fluctuate wildly due to factors beyond the companies' control, like interest rates. But, over time, healthcare real estate has excellent total return potential without a tremendous amount of risk.
Got $1,000? The 10 Top Investments We'd Make Right Now
Our team of analysts agrees. These 10 real estate plays are the best ways to invest in real estate right now. By signing up to be a member of Real Estate Winners, you'll get access to our 10 best ideas and new investment ideas every month. Find out how you can get started with Real Estate Winners by clicking here.