Get our 43-Page Guide to Real Estate Investing Today!
Real estate has long been the go-to investment for those looking to build long-term wealth for generations. Let us help you navigate this asset class by signing up for our comprehensive real estate investing guide.
House flipping can be a good way to earn a living. In fact, in some markets, you can even double your investment (I'm looking at you, Pittsburgh and Cleveland!).
But like with anything, there's a learning curve to this business -- and you won't get to those sky-high profits right away.
Want to try your hand at flipping properties? These house flipping tips will help you start off on the right foot:
Prepping to start your house flipping business
1. Understand the flipping houses process
Before getting started, you need to understand the bigger picture of house flipping. For one, this isn't a get-rich-quick business. If you want to flip houses, it takes time, effort, and some pretty hefty resources, so be prepared for that on day one.
At the outset, you'll spend most of your time finding the right property. Depending on your market, this could take weeks or even months. Then you'll do your due diligence, apply for your financing (unless you're paying cash), and take ownership of the house.
In phase two, you'll work on prepping and renovating the house. This is what most of those fix-and-flip TV shows focus on, but often, it's one of the shortest portions of the process. As long as you have your team lined up and your project plans ready to go, most real estate investors can have the flipping phase done in a few weeks flat.
Finally, you'll stage, list, market, and try to sell the house. Just like on the buying end, this could take a while depending on your market. Your willingness to negotiate will also play a factor, so if you're going to play hardball, expect a little extra time on the market.
2. Study your market
You need to have a deep understanding of your local real estate market when you flip a house. Where are the up-and-coming areas? Is it a buyer's or seller's market? What are local buyers looking for in terms of features and amenities?
You should also have a good handle on local home prices, closing costs and property values, so you can accurately determine how much money to pay for a house as well as what its future market price might be after the flip.
Working with a local agent can help you get a good handle on the area's real estate market, while local sales comps are a good resource for understanding home values. While it's more money added to the flipping process, you might be grateful for the extra help. You might also think about going to a few open houses and scouring local real estate listings to get a feel for what's currently out there and what you're up against.
3. Align yourself with the right help
Home flipping is rarely a solo business. Unless you're a pro at sales, real estate, construction work, carpentry, accounting, building code, and a whole slew of other skills, you'll probably need to bring in some help along the way -- and that's OK.
Just spend some time upfront honing your team. Find a real estate agent (one who's experienced in investing and/or flipping), an architect, a contractor, a home inspector, and a CPA, and start narrowing down your lender options, too. The more organized and ready your team is from the get-go, the more smoothly your flip will go on the whole.
4. Know your budget -- and add a buffer
When flipping a house, it's important to know what resources you're working with long before you begin searching for a house. If you're paying cash, know your all-in budget as well as how much you can afford to put toward the purchase price and renovations separately. If you're financing the purchase, you might want to go ahead and get pre-approved for your loan. This will give you an idea of what loan amount you're working with. It could be useful in negotiations, too, as preapproval letters can give sellers more confidence in your offer.
And don't forget to add in a buffer. You never know what unexpected expenses might crop up along the way. Adding in a little extra cushion can keep you from eating into those profit margins when a curveball gets thrown your way.
5. Prep your credit
In the event you're financing your purchase (or even just the renovations), you'll need to get your credit in tip-top shape first. Not only will your credit impact your ability to qualify for that financing in the first place, but it will also influence the interest rate you'll get and how much you'll pay to borrow the loan over time.
Additionally, money lenders tend to be more stringent with investors than they are traditional homebuyers, so you can expect to be held to a pretty high standard when applying for your loan. Make the process easier by paying down some debts, keeping your credit utilization low, and staying up to date on all your payments.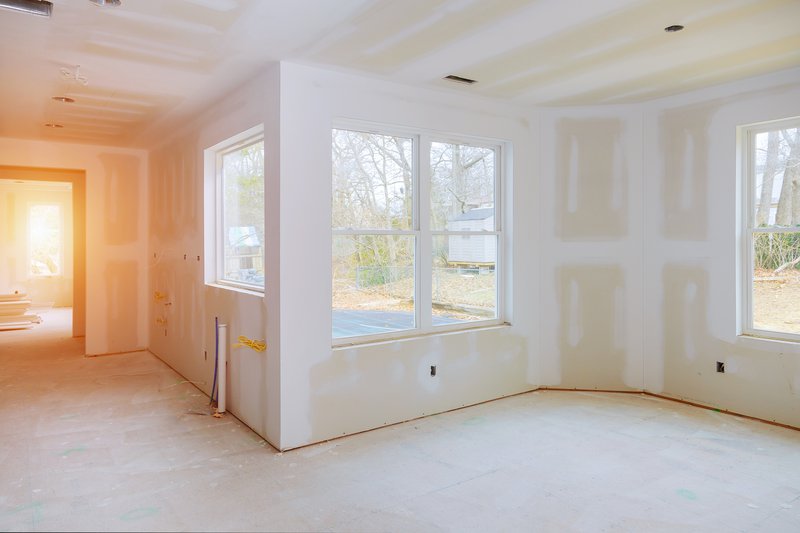 Finding the right houses to flip
6. Know what makes a good location -- and a bad one
Not every low-cost property is a good deal. The best options are in areas with rising home values, increasing employment opportunities, and good schools. Areas with a rising number of renovations or where local comps support strong buyer demand are also good options.
On the other end? Streets full of run-down homes, poorly rated schools, and rising crime rates are all things to steer clear of, as it's unlikely these issues will resolve before you're ready to sell. You can also look at sex-offender maps online to evaluate a property's safety. As the old saying goes, "Buy the worst house on the best street" -- not the best house on the worst one.
7. Get creative with your methods
Driving street to street isn't the only way to find potential properties for flipping. You can also look into foreclosures, REOs, bank-owned properties, and auctions, and wholesalers can be a great resource, too.
You can also try a direct-mail campaign targeting local landlords and homeowners. With the guarantee of a quick sale, you never know who might be willing to offload their property at a steal.
8. Take a contractor with you to tour properties
You can make the first pass yourself, but before you submit a bid on a property, always take a trusted contractor around the house first. What major issues do they see? What will those cost to fix? How long will they take, and will anything need a permit? The more information you have about a property's potential renovation needs (and their scope and cost), the better.
Obviously, you should have a full-scale inspection before closing on the home, too, but doing a contractor walk-through at the very start can keep you from wasting your valuable time on flipping a property that's just not viable.
9. Abide by the 70% rule
The 70% rule is the gold standard when determining what to offer on a potential flip. Mathematically, it says that you should never pay more than 70% of a home's after-repair value (minus the repair costs) if you want to make a profit.
This is where having an agent in your arsenal can really help during the flipping process. Consult them about the house flip renovations you have planned for the property, and see what they think the property will command on the back end. Ask if they have local house comps that can support this number before you make an offer.
As with any real estate purchase, you should also be prepared to negotiate. You never know when a seller is highly motivated and ready to high-tail it out of there. Start low, play tough, and never overpay for a house you're planning to flip.
10. Steer clear of major issues
If major problems crop up during the home inspection, it's almost never worth your time. Is there mold? An out-of-date electrical system? A pest infestation? Chances are it will cost more to fix than you stand to get back.
And what's worse? Often, these issues are red flags that other major problems are at work, too -- and that could mean even more costs (or even losses) down the line.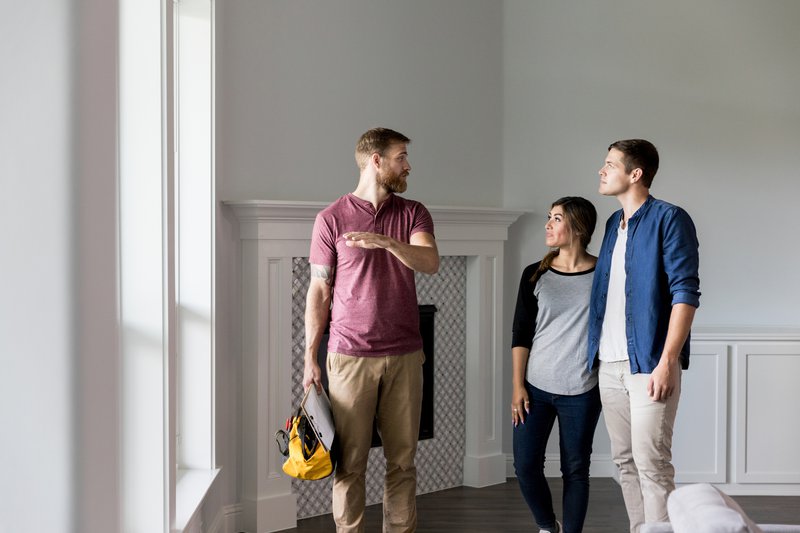 Flipping the house and prepping it to sell
11. Hone your projects
Don't try to do too much. Focus on projects that offer a guaranteed return on investment or ones that are necessary to make the home safe, habitable, or just plain marketable in your local market.
While flipping, you also want to keep things in line with other properties in the neighborhood. If other homes are more modest, you don't need fancy marble floors or a butler's pantry. But if most homes have wood flooring and a wraparound porch? You might want to add those features to ensure your home commands the same price tag.
12. Consider ordering materials yourself -- but don't DIY everything
Most contractors will order the materials you'll need, but they'll probably charge a premium for it. If you want to save some cash, consider ordering directly from the supplier or manufacturer, and have them shipped right to the property. You might even get a bulk deal if you have more than one flip going on at once.
Be careful not to DIY too much beyond this, though. If you're a trained carpenter or contractor, then by all means, get your hands dirty. But if your only experience is watching Fixer Upper, you're probably better off leaving the handy work to the pros. (Always remember: It's cheaper to do it right the first time than to double back and redo something).
13. Be hands-on with your team
Even if you're not doing much (or any) of the physical work on your flip, you still need to be actively involved in the process. Establish a scope of work with everyone you employ, and set expectations from the get-go. You should also have regular check-ins, institute measurable milestones, and be present on the job site as often as possible.
You want to be present for any questions or concerns that may crop up as well as head off any problems that could derail your flip.
14. Move quickly
You don't want to rush your flip, but make sure it's moving along quickly and efficiently at all times. A house flip can be a lot of strain on your credit cards. This is especially important if you've financed your property, as every day that passes means more money spent on mortgage payments, interest, utilities, and more -- whittling down your profit margin in the process.
Always institute milestones and deadlines for flipping projects, and stay on your team to ensure progress is being made. For the most part, you should be able to complete the bulk of a home's renovations in just a few weeks.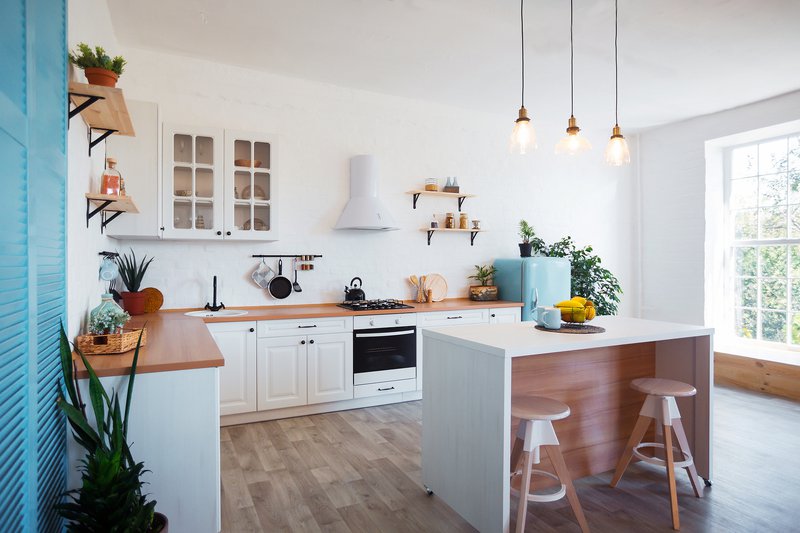 Sales tips for flipped houses
15. Bring in a pro if you're not prepared to market and list the home yourself
Some investors opt to list and market their flipped properties themselves, and that's fine -- but you better be prepared to put in the work. If you want top dollar for your home, just listing it on a few for-sale-by-owner (FSBO) websites isn't going to get it done. You also need to network with agents and buyers, market it via social media, and get high-quality photos and videos that portray the home in the best possible light.
Sure, skipping an agent when flipping houses will save you on commission, but unless you're well versed in marketing and negotiation, it could cost you on sales price, too. Make sure you weigh the risk versus reward -- and that you have a good handle on your own skill set -- before deciding how you'll go about your sale.
16. Consider staging
Invest some resources into staging your home -- even just a room or two. Data from the National Association of Realtors shows that it can increase your home's sale price anywhere from 1% to 10%. And the average cost of staging? It's a mere $400.
If you don't want to full-scale stage the home, agents say to focus on the living room first, followed by the master bedroom and then the kitchen. These have the most impact on buyers' opinions of a place (and they help with listing appeal, too!).
Finally, don't forget about staging the outside of your home. Leave some cash to do some landscaping, plant a few flowers, or even just add a kickplate and a new coat of paint to the front door. Curb appeal can make all the difference.
17. Have a backup plan
As a flipper, your ultimate goal is to sell your home at a profit. Unfortunately, the market doesn't always support that. Maybe the neighborhood takes a turn for the worse, or maybe incomes and employment are just down, impacting buyer demand (and their pocketbooks).
Whatever it is, you need to be prepared for it. Your best bet is to have at least two backup plans in place in case your home doesn't sell as quickly as you want it to. Will you accept a lower price in order to offload it? Will you turn to renting it out, either on Airbnb or to a longer-term tenant? You might also think about living in the home until the market recovers and you're able to turn a profit.
There are many options, so map out what alternatives you can deal with (and afford) and have a detailed plan in place for how you'll move forward if things don't go your way.
Keep at it -- and keep learning
Finally, continue to learn. House flipping isn't always easy, but it can be rewarding and well worth the effort in the long run.
Maybe you don't see a profit on your first, second, or even your third flip, but with each new attempt, you learn more about what works, what doesn't, and what you can do better when flipping houses. You can also stay tuned to our articles, which regularly share tips, tricks, and hacks that can help you get more out of your investments.
Got $1,000? The 10 Top Investments We'd Make Right Now
Our team of analysts agrees. These 10 real estate plays are the best ways to invest in real estate right now. By signing up to be a member of Real Estate Winners, you'll get access to our 10 best ideas and new investment ideas every month. Find out how you can get started with Real Estate Winners by clicking here.