Get our 43-Page Guide to Real Estate Investing Today!
Real estate has long been the go-to investment for those looking to build long-term wealth for generations. Let us help you navigate this asset class by signing up for our comprehensive real estate investing guide.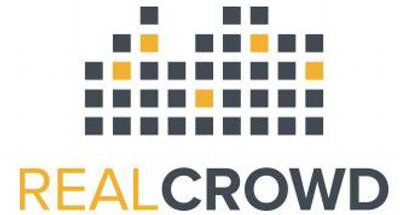 RealCrowd
RealCrowd has excellent deal flow and diverse investments, including funds. Due diligence is thorough and transparent. While it lacks deals for non-accredited investors, it is a good choice for higher net worth investors.
Diverse Deal Flow
Excellent Investor Resources
Transparent Due Diligence
---
Bankruptcy Protection
8/10
Diversified Fund Options
5/5
Non-accredited Investor Offerings
0/5
What is RealCrowd?
RealCrowd is a real estate crowdfunding platform that acts as a marketplace to connect commercial real estate developers and potential investors. That makes it unique, because RealCrowd has chosen to focus exclusively on being a marketplace while most of its peers are also asset managers, fund managers, and often investors.
The advantages for investors are twofold. The first is platform fees -- RealCrowd charges nothing to investors.
Second, RealCrowd plays a limited role in the interactions between investors and sponsors once you've made an investment. If the platform were to fail, it would have minimal impact on your direct investment. However, since RealCrowd's platform also functions as an investor portal for documents and communication with the deal sponsor, it would certainly be disruptive if RealCrowd went down.
Summary: Is RealCrowd a good investment?
RealCrowd is one of the most popular real estate crowdfunding platforms out there, and for good reason: It regularly has a dozen or more real estate deals accepting investments.
It's only open to accredited investors, meaning you must meet at least one of the two following requirements:
An individual net worth (or joint net worth with a spouse) exceeding $1 million. You can't include the net equity in your primary residence as part of the $1 million.
An individual income of more than $200,000 in each of the two most recent years or a joint income with a spouse exceeding $300,000 in those years. You must also have a reasonable expectation of reaching the same income level in the current year.
RealCrowd regularly has offerings with $25,000 minimum investments. That's half the minimum of some other platforms focused on accredited investors.
RealCrowd is best for accredited investors who are willing and able to do their own due diligence. The company does extensive background work vetting sponsors on each deal, but RealCrowd management and employees are not allowed to participate as a company policy to remove any conflicts of interest. The platform is purely a marketplace for investors and commercial real estate developers to find each other.
RealCrowd focuses on providing deals from the bigger commercial real estate sponsors with a strict minimum of 10 years of principal operating experience and $50 million of verified transaction experience or more than seven-and-a-half years of principle experience and at least $100 million of transaction value. Once checking those boxes, sponsors are further scrutinized including independent background and experience verification.
RealCrowd's fee structure is also attractive. Investors pay no fees to RealCrowd to invest on its platform. Sponsors pay a project-listing fee and a surcharge per investor. You might argue that the way RealCrowd makes money is a conflict of interest. The platform earns a fee for putting deals on its marketplace and a fee for each investment people make, which could create some tension between deal volume and turning sponsors away.
Pros
Wide variety of choices: You can choose to invest in funds or a wide spectrum of individual property deals, including multifamily, retail, office, industrial, and other commercial assets.
High level of sponsor experience: The average real estate sponsor on RealCrowd has over $800 million of transaction experience. At an absolute minimum, sponsors must have either 10 years of principal level experience and a minimum of $50 million of transaction experience as a principal or seven-and-a-half years and $100 million of transacted value.
Direct investment: You invest directly with the deal sponsor. RealCrowd steps aside from deal progress and sponsor/investor communications.
Invest in all 50 states: You have more choices for achieving diversity.
Sponsor and deal transparency: RealCrowd provides a high level of transparency and due diligence research on each deal and significant track-record history on every sponsor.
IRA accessibility: RealCrowd makes investing with a self-directed IRA (SDIRA) easy on its platform.
Executive background: Founded by real estate professionals with deal experience who teamed up with technology experts versus the other way around.
Cons
High minimum investment: $10,000 is the published minimum; however, most deals have a minimum investment of either $25,000 or $50,000.
No secondary market or liquidity provisions to sell to if you want out or need your funds.
Accredited investors only.
Is RealCrowd legit? How strong is it?
Once you've picked a well-funded real estate project with a top-notch sponsor, the last thing you want is to have your investment tied up in a bankruptcy if the platform were to fail. In the case of RealCrowd, that's not something you need to worry about. You invest directly with the sponsor while RealCrowd provides the technology for both parties to transact.
Since RealCrowd doesn't play any role in managing the project or selling the property, its failure wouldn't have a major impact on the management or completion of a deal; however, since the platform is the communication vehicle between you and the deal sponsor, it could cause some headaches and tax document delays.
With that said, RealCrowd has quite a strong financial profile. According to Crunchbase, RealCrowd raised $1.7 million in two initial seed money rounds (2013 and 2014). RealCrowd reported to us in 2020 that it raised a total of $4.4 million and that the company was debt-free, cash-flow positive, and not expecting to raise any additional funding to continue operations at this time.
Management
RealCrowd is a technology company that provides a platform marketplace where sponsors and investors can do business. The company is headed by CEO Adam Hopper, who has a high level of real estate experience with developers, lenders, institutional investors, and sponsors. Before starting RealCrowd, Adam had been a part of over $2 billion of real estate transactions dealing with all asset types from office, retail, industrial, and multifamily to private equity funds.
How RealCrowd works: How are investments sourced?
RealCrowd has a simple investing process. Investors create an account, confirm they meet necessary requirements as an accredited investor, and start reviewing available deals.
This is where RealCrowd's platform shines. It has one of the best deal page structures we've seen -- it's easy to find key information about each deal under clearly labeled tabs. All platforms offer some degree of this ease of use, but RealCrowd's deal pages are the most in-depth while still being easy to navigate. Moreover, this real estate crowdfunding platform makes it easy to connect with sponsors for additional information.
RealCrowd conducts in-depth background checks on deal sponsors. That includes verifying that principals have appropriate operating experience for deals they plan to promote on the platform.
However, the company pointed out to us that it doesn't try to be "an expert in every product class [around] the country," so its deal-level vetting process may not be as stringent as others. It's also worth noting that RealCrowd's monetization model incentivizes it to feature and fund as many deals as possible. It makes all its money by funding deals and from sponsor payments and has no exposure to the deals themselves. Most of its competitors tie compensation to returns, incentivizing them to more thoroughly vet each real estate project. To put it in plain English, the way RealCrowd makes money may not be ideally aligned with investors.
In addition to its marketplace and deal pages, RealCrowd's investor dashboard is an important resource. It's where you'll find the latest information about each deal you invest in, including updates from the sponsor, performance metrics, tax documents, and other relevant information and communications.
RealCrowd also features an extensive collection of resources for investors, with educational materials that include:
A simple course on real estate investing.
A podcast with multiple episodes
A dedicated customer service team that's available by phone and email.
RealCrowd supports self-directed IRA and solo 401k accounts, but that's not a guarantee that you'll be able to use those funds. Each sponsor decides whether they'll accept capital from those sources on a per-deal basis.
Who can invest with RealCrowd?
Only verified accredited investors can qualify to invest with RealCrowd per the rules required by the Securities and Exchange Commission (SEC). And, as mentioned, those who don't mind doing their own due diligence will be the best fit for this platform.
What is the minimum RealCrowd investment?
RealCrowd doesn't have an official minimum investment, as it's up to the deal sponsor to set that. But $25,000 and $50,000 were the typical minimums for deals on the platform at the time of this review.
RealCrowd's platform is primarily a marketplace for individual deals. It doesn't offer its own diversified funds, though some of the sponsors RealCrowd works with list funds on its marketplace. The diversification of these funds varies greatly, putting the onus on you to determine if it's a suitable mix based on your objectives.
What are RealCrowd's fees?
RealCrowd doesn't handle any of the asset management aspects of the real estate projects featured on its platform and doesn't charge fees directly to investors.
Instead, the platform charges sponsors a flat $15,000 base listing fee to feature approved deals on its platform. Sponsors also pay a "per-investor processing fee" (ranging from $525 to $3,500, depending on the minimum investment amount, which declines on subsequent deals) when deals are funded.
That doesn't mean investing on RealCrowd is entirely without fees. Real estate development and management costs money, and investors pay sponsors customary fees to develop, construct, run, and sell a property -- whether they invest in an online platform or not.
RealCrowd makes it easy to identify these fees under the Fees tab on the Financials section of each deal page. The benefit of not paying RealCrowd fees is that investors are not double charged for many of the fees -- at the platform level as well as at the real estate operating level. Relevant legal documents can also be downloaded from the deal page.
As we noted above, while RealCrowd touts its "no fee" platform, it's not clear that the way it makes money is really aligned with investors. Simply put, its incentives are heavily tied to deal volume, and it has essentially no downside risk if deals that fund on its marketplace lose money.
RealCrowd returns: What should you expect?
You can expect to see six to 14 deals open to investment on RealCrowd's platform at any given time. All the information an investor requires is made available on the deal's offering page including financials, sponsor background, experience and track record, projections, risks, operation plans, offering documents, and any supplemental information pertinent to the deal. Sponsors often provide a live webinar for investors to ask questions.
When (and how) can you sell RealCrowd investments?
There is no secondary market for RealCrowd investments. When you invest, you are in it for the duration of the agreed-to term.
Going Mobile: Is there a RealCrowd app?
RealCrowd does not have a mobile app; however, the platform is certainly smartphone friendly with functionality matching the website. Investors can inspect investment offers and due diligence items, sign legal documents, and invest in any of the deals online.
RealCrowd risks: Is RealCrowd safe to invest with?
RealCrowd is a secure and simple-to-use online platform for accredited investors to access, review, and invest in commercial real estate opportunities across the U.S. RealCrowd employees are forbidden from investing in deals as a company policy. Sponsors and deals are pre-screened. Sponsors pay all fees upfront; however, no fees are collected until after the sponsor is screened.
On the flip side, because RealCrowd acts as a marketplace only and you're dealing directly with the sponsor of the deal, any financial issues with RealCrowd as a company would have minimal impact on you as an investor.
Most of RealCrowd's peers play some role in the management of investor assets and charge investors fees -- typically on each investment they make -- plus annual management fees. RealCrowd touts that it doesn't charge investors any fees directly.
However, this means investors need to understand the fees that sponsors will charge in each deal they invest in. Just because RealCrowd doesn't charge fees doesn't mean there aren't any, as it is important to understand that all real estate managers will charge fees directly to their investors whether they invest through an online platform or otherwise.
RealCrowd's deal page is also a standout part of what it offers, making it really easy to identify the fee structure of each deal.
Bottom line, investors should think about RealCrowd as the eBay (NASDAQ: EBAY) of the crowdfunding industry. It's a marketplace-only platform that provides accredited investors with lots of variety. However, they need to do their own due diligence on each deal because RealCrowd focuses on quantity, though many high-quality sponsors list deals on its platform.
Got $1,000? The 10 Top Investments We'd Make Right Now
Our team of analysts agrees. These 10 real estate plays are the best ways to invest in real estate right now. By signing up to be a member of Real Estate Winners, you'll get access to our 10 best ideas and new investment ideas every month. Find out how you can get started with Real Estate Winners by clicking here.
Jason Hall has no position in any of the stocks mentioned. The Motley Fool recommends eBay and recommends the following options: short June 2021 $65 calls on eBay. The Motley Fool has a disclosure policy.