Get our 43-Page Guide to Real Estate Investing Today!
Real estate has long been the go-to investment for those looking to build long-term wealth for generations. Let us help you navigate this asset class by signing up for our comprehensive real estate investing guide.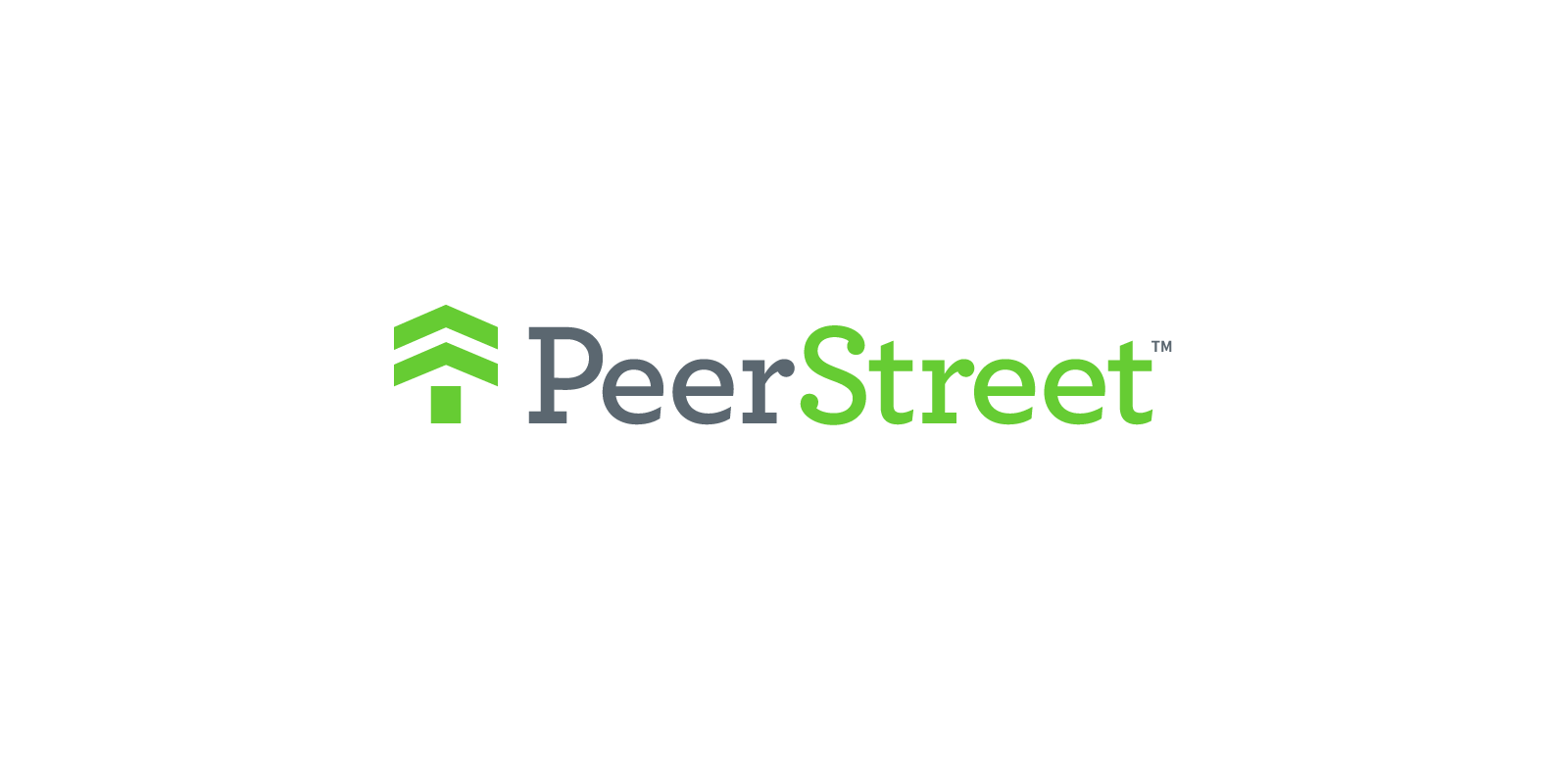 PeerStreet
PeerStreet is a debt-only crowdfunding platform that has a solid track record of executing deals and has stellar investor support.
Massive deal flow providing lots of investment options
Low default rate on loans
For accredited investors only
---
Bankruptcy Protection
9/10
Diversified Fund Options
1/5
Non-accredited Investor Offerings
0/5
What is PeerStreet?
PeerStreet is a real estate crowdfunding marketplace that provides accredited investors with opportunities to invest in real estate loans. In other words, think of PeerStreet as a peer-to-peer lending platform, similar to Prosper, but with loans backed by tangible real estate assets.
PeerStreet launched in late 2014, and since that time has funded more than 8,800 loans totaling about $4 billion on its marketplace. More than $175 million in interest payments and $2.2 billion in principal have been paid out to investors through February 2020.
Summary: Is PeerStreet a good way to invest?
PeerStreet can be a great solution for investors who want to invest in real estate but don't want the risk associated with equity investments or investors who want to invest in debt but aren't comfortable with unsecured loans.
In a nutshell, PeerStreet can be an excellent way to generate passive income while protecting your principal by investing in loans backed by tangible real estate assets.
What are PeerStreet's pros and cons?
Pros
Automated investing: Investors can set their preferred investment criteria, and PeerStreet will automatically allocate uninvested capital into loans that match these preferences. Customers can decide to opt out of any specific investment within 24 hours before the investment goes live, but this can be an excellent feature for investors who want to do as little "homework" as possible.
Lots of investments: New investments are posted to PeerStreet every day, typically at noon Pacific time. The company has ramped up the volume of investment opportunities over the past year.
Solid track record: PeerStreet has a solid track record of performance, and although loans have defaulted, PeerStreet has had an extraordinarily high success rate when it comes to recouping their investors' capital.
Transparency: PeerStreet is very transparent when it comes to fees, as well as the performance of the overall loan portfolio.
Ability to earn interest on uninvested cash: PeerStreet launched PeerStreet Pocket to enable investors on its platform to earn interest on their available cash while they wait for new investment opportunities.
Making a positive impact: PeerStreet Launched the Evolving Neighborhood Uplift Fund to support real estate entrepreneurs from underserved communities.
Cons
Debt only: While this isn't necessarily a drawback if you want steady income and aren't worried about growing your principal, it's worth noting PeerStreet is strictly a debt investment platform; it doesn't offer equity crowdfunding deals.
Accredited investors only: At the present time, PeerStreet is restricted to accredited investors.
A high minimum on its fund option: While PeerStreet offers a diversified fund, the $100,000 minimum investment is higher than most fund options available to accredited investors on other crowdfunding platforms.
Is PeerStreet legit? How strong is it?
Yes, PeerStreet is a legitimate business. It's a version of the popular peer-to-peer lending model pioneered by companies like Prosper, only adapted to real estate.
PeerStreet is a strong company, but a key point to know is that investors are protected even if PeerStreet were to go out of business. The loans themselves are held by a third party, not by PeerStreet itself. So, if PeerStreet goes out of business, a third-party trustee would step in to ensure investors still get paid. And it's also worth noting that in the time between when you fund your account until they are put to work in an investment, PeerStreet holds funds in an FDIC-insured trust account at Wells Fargo (NYSE: WFC), unless an investor uses PeerStreet Pocket.
PeerStreet's performance
PeerStreet has funded more than $4 billion of loans on its platform, and $2.2 billion in principle has been returned to investors, with more than $175 million in interest paid out. About $2 billion of investor capital is still actively invested in loans as of March 2020.
PeerStreet does an excellent job of being transparent about loan returns, posting information about all performing and nonperforming loans on its website regularly.
As of December 2020, 96.32% of PeerStreet's loans paid off without a foreclosure action. Of the 3.68% of loans where there was a foreclosure filing, 3.15% were paid off prior to a REO sale. Within this group of loans, 2.62% yielded higher-than-expected returns, 0.44% yielded a positive return, and only 0.09% yielded a negative investor return.
Meanwhile, of the 0.53% that went the REO route, 0.1% yielded a higher-than-expected return, 0.12% yielded a positive return, and only 0.31% yielded a negative return.
Overall, the average investor on its platform has earned a 6.2% actual annualized return, with a median of 8.2%. That's a pretty impressive track record.
PeerStreet's management
PeerStreet was founded by three individuals, all of whom remain in the company in executive roles. Brew Johnson, the current CEO, worked as a real estate and technology attorney prior to co-founding PeerStreet. Johnson founded PeerStreet after witnessing some of the problems that created the 2008 mortgage crisis and wanted to create transparency in a market that historically has had very little of it. The company's other co-founders, Brett Crosby and Alex Perelman, serve as the COO and CTO, respectively.
All of PeerStreet's employees are granted restricted stock units (RSUs) in the company that vest over time, meaning all employees gradually build ownership in the company and ultimately share in the success of the platform. The health of the marketplace is the primary driver of RSU value, so this aligned the interest of investors and employees nicely.
How PeerStreet works: How are investments sourced?
PeerStreet sources loans from a network of trusted private lenders, who run their own due diligence and vet potential borrowers. These loans are then listed on PeerStreet's platform for investors to fund. In a nutshell, by investing on PeerStreet's platform, you're essentially acting as the mortgage lender. PeerStreet reviews the track record, financials, and background of any potential origination partners and also performs an independent underwriting and valuation of all loans before posting them to the site.
Most loans offered for investment on the platform are secured by first liens on real estate, and most have a loan-to-value ratio of 75% or less. In simple terms, this means if the borrower defaults, PeerStreet investors have a senior claim on the underlying real estate, which helps to lower risk.
PeerStreet loans are short-term in nature. These are not 15- or 30-year mortgages. We're talking about bridge loans of 6 to 24 months in duration: For example, hard money loans for fix-and-flips are a big part of this category.
Who can invest with PeerStreet? What is the minimum investment?
For the time being, PeerStreet's platform is only open to accredited investors due to SEC regulations. PeerStreet hopes to open the platform up to as many investors as possible in the future, so this could certainly change going forward.
As far as minimum investments go, PeerStreet requires $1,000 for initial investments and $100 for reinvestments.
PeerStreet Pocket has a $1,000 minimum initial deposit. Investors can withdraw funds from this account once a month to invest in PeerStreet's individual loans or fund offerings.
What are PeerStreet's fees?
Since PeerStreet is a debt crowdfunding platform, its fee structure works a bit differently than some of the equity crowdfunding platforms we've reviewed.
PeerStreet's primary way of making money is to charge a servicing fee on each loan, structured as a spread between the interest rate it charges to borrowers and the interest rate it pays to investors. This fee is disclosed by the company on each loan's detail page and is in the 0.25% to 1.00% range.
Here's a simplified example of how this might work. Let's say a borrower obtains a loan on PeerStreet's platform at an interest rate of 8%. PeerStreet then sells the loan to investors like you and might pay 7.5% to you. The difference between the 8% interest rate the borrower pays and the 7.5% interest rate you get paid would be PeerStreet's fee.
In the interest of full transparency, it's worth mentioning that PeerStreet and its lending partners have other fees they charge borrowers, such as loan origination fees. However, the servicing spread is the bulk of the company's revenue and is the only fee that affects investors.
PeerStreet returns: What should you expect?
The short answer is the expected return depends on the loan. PeerStreet's loans are backed by real estate, and the underlying borrowers have a variety of credit profiles. Plus, the expected return varies with loan length. On the PeerStreet marketplace, investors can filter potential investment opportunities by a variety of factors, including the expected return. The average investor on the platform has earned a 6.2% actual annualized return, while the median is 8.2%.
Meanwhile, returns on the platform's funds also vary. The PeerStreet Credit Opportunity Fund targets returns in the 8% to 15% range.
When (and how) can you sell PeerStreet investments?
Like most real estate investments and other types of debt investments, PeerStreet's loans are illiquid investments. There's not a secondary marketplace for PeerStreet loans, so it can be very difficult, if not impossible, to get your money back during the term of the loan.
However, PeerStreet offers mostly short-term loans, with durations ranging from 6 to 24 months. In contrast, many equity crowdfunding investments have targeted timeframes of 4 to 10 years, so your money isn't tied up for quite as long as it's likely to be with equity investments.
Going mobile: Is there a PeerStreet app?
PeerStreet doesn't have an app, but its site is mobile-optimized, so customers can expect full functionality when accessing the platform via either a desktop or mobile device.
PeerStreet risks: Is PeerStreet safe to invest with?
Like any peer-to-peer lending platform, there's certainly risk of nonpayment. From time to time, borrowers will run into trouble paying back their loans, and investors' interest payments may stop coming in. The good news is that PeerStreet loans are backed by each loan's underlying real estate assets, so there's some level of recourse in the event this happens.
If a borrower defaults on a loan, PeerStreet handles the recovery process. The company employs a team of legal and regulatory experts in addition to its real estate team that work on behalf of investors to make every effort to make PeerStreet investors whole.
Overall, PeerStreet's platform has demonstrated it's relatively safe. As noted, more than 95% of the loans sold to investors on its platform have paid off without needing to resort to a foreclosure process. Because of that, most investors have earned returns reasonably close to expectations. That solid track record makes PeerStreet a good candidate for accredited investors looking to generate passive income backed by real estate loans.
Got $1,000? The 10 Top Investments We'd Make Right Now
Our team of analysts agrees. These 10 real estate plays are the best ways to invest in real estate right now. By signing up to be a member of Real Estate Winners, you'll get access to our 10 best ideas and new investment ideas every month. Find out how you can get started with Real Estate Winners by clicking here.
Matthew DiLallo has no position in any of the stocks mentioned. The Motley Fool has no position in any of the stocks mentioned. The Motley Fool has a disclosure policy.