Get our 43-Page Guide to Real Estate Investing Today!
Real estate has long been the go-to investment for those looking to build long-term wealth for generations. Let us help you navigate this asset class by signing up for our comprehensive real estate investing guide.
Having thorough commercial real estate business plans is a fundamental piece of investing in commercial real estate (CRE). Before a bank, lending institution, or private lender will give you money to invest in commercial property, they'll want to see your long-term financial plan for the investment.
This guide will show you how to write a great real estate business plan that will help you meet your goals, inform your target audience, or get funding for your next CRE investment.
How to write a business plan for commercial real estate 
In the real estate industry, the goal of writing a business plan is to inform your target audience of who you are and what you do. Business plans should illustrate exactly what your company does, how you do it, and what you're looking for.
A detailed plan shows the reader that you:
have thought about how you want your real estate business to grow;
have a plan of action to reach those goals; and
have the forethought to prepare for potential challenges, including how to overcome them. 
Whether you're educating potential investors, partners, sellers, or lenders on what you do or are trying to raise capital for a specific investment, real estate business plans can help you get there.
Avoid downloading a one-page business plan template 
While many resources let you download a free business plan template, they often lack individuality. Instead of using a standard plug-and-play template, create your own business plan that addresses and includes the main points you're trying to communicate. 
You can create your own design and presentation style to make your business plan or executive summary professional and unique. I've used Canva to create investment executive summaries and business plans and I consistently receive praise for how great they look. 
Whether you use a free business plan template or design your own, you'll include the same information. To make sure you cover everything, use these four steps to create a commercial real estate business plan:
1. Optimize your business plan for a target audience
The length of a commercial real estate business plan depends on the target audience and what the plan is for. It can be one page, two pages, 10 pages, or more. 
You can have a business plan to educate potential investors, agents, sellers, or lenders on what you do, how you do it, and your vision for the future growth of the company, such as where the company will be over a one-to-five-year period of time. 
Or you can focus your business plan on a specific investment opportunity and outline:
who you are;
what the investment is;
what's needed to make it a success;
how the investment will be executed, improved, and managed; and
plans for disposition of the property. 
I have multiple business plans tailored to specific audiences. One is a general business plan that I use to educate potential sellers, lenders, or partners on what I do and how I do it. The others I created for specific investment opportunities to help raise capital. 
Before you begin writing your business plan, determine what you're trying to accomplish and who your target customer is.
2. Seven key points to include in an executive summary for a successful CRE business plan 
Most business plans start with an executive summary, which is a brief introduction. It gives the reader an overview of your investment focus, area of expertise, education and/or experience, strengths and weaknesses, and your mission -- often written in the form of a mission statement.
When writing an executive summary in your business plan, include the following points:
company name, including your entity structuring;
when you were founded;
where the company is based;
who the principals or owners are;
your investment area of focus or specialization;
why you can invest in this property type, including your experience or education;
your mission statement.
For example, your executive summary could look like this:
ABC Real Estate Corporation is a boutique real estate investment firm based out of San Francisco that invests in apartment complexes throughout the Bay Area. Founded in 2012, Leader 1 and Leader 2 have purchased over $5 million worth of Class B multifamily housing properties and have over 15 years of collective real estate experience. ABC Real Estate Corp. is currently focused on acquiring three additional Class C+ or B- value-add multifamily apartment complexes with a minimum of 20 units per building in the greater Bay Area by 2022.
Your mission statement is a one- to two-sentence summary of who you are, what you do, and the goal of your company or the impact your company hopes to make. For example, your mission statement could read
Our mission at ABC Real Estate Corporation is to provide quality, affordable housing to Bay Area residents while creating positive profits for our partners.
From there, you can highlight specific skills, an in-depth explanation of your experience, or relevant education. The executive summary is typically one page or less but could be longer, depending on the number of partners or leaders the company has.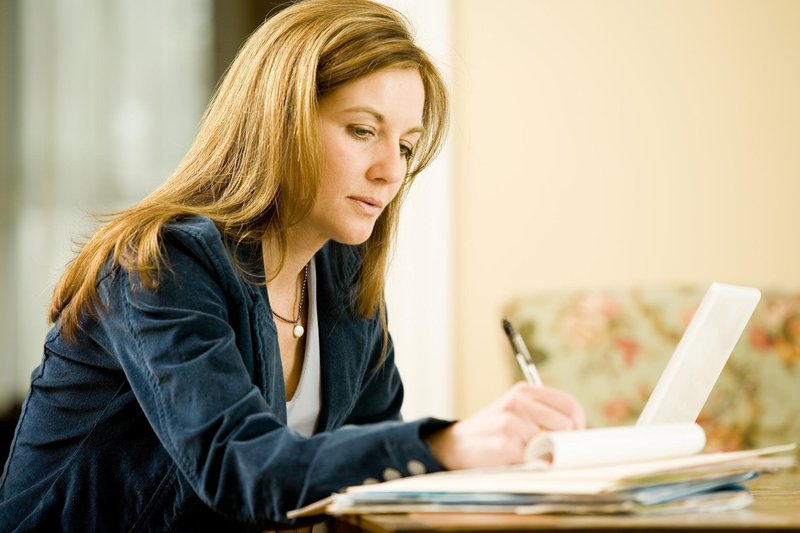 3. Explain your business model and business plan
Next, explain what you do, how you do it, and your plan for growing your real estate business. In this section, include the following:
Your business model, which explains the property types you target, how you invest in and manage the properties, and your plan for disposition, including your target buyer and how you plan to sell or pay off any debt.
A market summary, which provides statistics and demographics about your niche market. Highlight the supply, demand, and current opportunities for your investment model. Include the income potential, competitors, and potential obstacles in this market. Research how the supply and demand may change in your target market based on new development that is underway or planned.
Your plan of action, which explains what your business goals are over the next one to five years and how you plan to accomplish these goals. Be sure to include your marketing plan for finding new acquisition opportunities.
This is the main content of the business plan, so be thorough. You want the readers, even if they have zero background experience in your niche, to understand what you do and how you do it. They should be able to identify your clear, measurable goals and your plan for moving forward. Use terms related to your industry, but don't use too much jargon -- keeping it simple and clear is more important than explaining every detail of the process.
4. Outline your financial plan or needs
This section explains the financial backing your business needs to reach its goals. 
If you're trying to raise capital or get approved for financing for a specific property acquisition, this section will detail the current company financial structure, including company ownership, if bank or private financing is used, the debt-to-income ratio, or the returns structure for future partners. This section could also explain the related costs in reaching the financial plan, such as marketing costs, day-to-day business operation costs, renovation or management fees for a specific property, or the financial support needed to acquire future real estate.
Speak with an attorney about the rules regarding returns and the proper wording when raising funds. You never want to guarantee any returns, and it may be best to leave specific returns out of your business plan.
CRE business plans should evolve with your company
After you've written your business plan, take the time to review it and ask for a second opinion from someone experienced in your field. Thoroughness is important, but so is being concise. Your message should be clear and delivered in a manner that's easy to read and understand.
All real estate companies should have a business plan. If you're brand new to the real estate industry, it's only a matter of time before someone asks to see your business plan. Take the time to create a well-thought-out business plan to help your company hit the ground running. As your business grows or changes, update your business plan to reflect your additional experience, new goals, or acquisition models.
Got $1,000? The 10 Top Investments We'd Make Right Now
Our team of analysts agrees. These 10 real estate plays are the best ways to invest in real estate right now. By signing up to be a member of Real Estate Winners, you'll get access to our 10 best ideas and new investment ideas every month. Find out how you can get started with Real Estate Winners by clicking here.