Get our 43-Page Guide to Real Estate Investing Today!
Real estate has long been the go-to investment for those looking to build long-term wealth for generations. Let us help you navigate this asset class by signing up for our comprehensive real estate investing guide.
House flipping is up. Investors flipped more than 49,000 homes and condos last quarter, marking a nine-year high for flipping activity across the nation.
Still, this jump in activity doesn't mean flipping is easy. Making money from it isn't easy, either. In fact, gross flipping profits are actually down. They've slipped 12% since last year, with the average flip netting just $60,000 -- a 38.7% return on investment (ROI).
As with any real estate investing strategy, home flipping comes with its challenges. Locking in a decent ROI is just one of them. Here are some of the others you might face if flipping a house is on your radar:
1. Finding the perfect property
There's a lot to consider when looking for a good deal. First, there's the location: Is it in a desirable, in-demand area? Is the neighborhood on the up-and-up? Are the schools good and property values rising?
You also want to take into account the risk and reward. Factoring in any repairs and renovations you'll need to make, do you stand to gain once all is said and done? Can you charge a rent that will net you an annual profit? Can you sell the property for more than you've spent? Consider the future marketability of the home as well as the local market.
To find potential flipping opportunities, you can look to
Once you hone in on a possible property, use tools like AreaVibes to gauge the safety of the area, GreatSchools.org to check out school ratings, and Niche.com to get a feel for the community.
Finally, make sure you know your limitations. To have the best shot at success with your flip, choose projects that are in your wheelhouse. If you've only flipped 10-year-old homes in need of a little TLC, pivoting to a historic, 1900s-era cabin that needs full electrical rewiring probably isn't a recipe for success. Stick to properties that are within your skillset and you'll have a better shot at returns in the long run.
2. Making the right offer
To make money off a property, you need to buy it at below-market value. Ideally, the home you're considering is already priced below other properties in the area. If it's not, you'll need to negotiate to ensure a return.
The key here is determining the future value of the home -- what you can sell it for once all your repairs and renovations are complete. Here are some ways to get a pulse on this:
Talk to a local real estate agent. Share your rehab plans and ask for a comparative market analysis. What are other similar properties selling for the area? What do they think you can ask for the property once you list it a few months down the road?
Seek a broker's price opinion (BPO). A BPO is an official report designed to give you an estimated value or potential selling price for your property. It takes into account past and current comparable properties ("comps") and, in some cases, a physical evaluation of the property.
Get an appraisal. This is the most expensive option, but also the most thorough. A home appraiser will come to the home, walk the property, and consider its features, condition, and local comps to give you an accurate estimated selling price.
Making a right-sized offer is critical if you want to ensure returns on your project, so don't be afraid to get all three evaluations. To be conservative, take the lowest estimated selling price and use that as your barometer. Generally, experts recommend paying no more than 70% of the after-repair value of the home just to be safe.
3. Coming up with the cash
Even if you're not paying for your property in cash, you still need some serious resources to flip a home. First off, most mortgage lenders require a significant down payment for real estate investors -- often 25% or more.
On top of this, you need cash to cover your closing costs, rehab expenses, paying your contractors and the property's utility bills, and more. Eventually, you'll also need to pay your agent for listing and selling the home (though that will come out of your sales profits.)
It's always smart to have a bigger financial cushion than you expect to need. In the event you experience delays, selling the house takes longer than you'd hoped, or other issues crop up, you'll have a safety net to keep your project afloat.
4. Understanding the housing market
Having a good pulse on the real estate market is critical for house flippers, and the reason is simple: It's not always the right time to take on a new project. Maybe demand is down or mortgage rates are high. Maybe there's some external factor impacting the community. As an investor, it's your job to stay abreast of these trends so you can time your purchases and optimize your returns once you flip.
Here are some data points you'll want to have in mind before making a purchase:
Local housing inventory levels
Mortgage rate trends
Property values
Home sales
Home price trends
Be sure to look at both month-over-month and year-over-year trends for the most comprehensive picture of the market. Talking to a local real estate agent can give you some insight into local housing conditions. Other good sources for staying on top of these trends include the following:
5. Choosing the right team
Contractors can make or break you. They're what determines how long the project takes, how well it turns out, and, most importantly, how much you can sell it for when all is said and done.
Because of this, vet your hires carefully. Verify their experience and training and ask to see past projects they've worked on. Most importantly, make sure they're trustworthy and reliable. Check out their reviews on HomeAdvisor, AngiesList, or even Yelp. If these aren't available, ask for the names of past customers who could recommend them.
Once you've hired them, put a contract together that clearly details their duties, your expectations, and the remedies you can seek if something goes awry.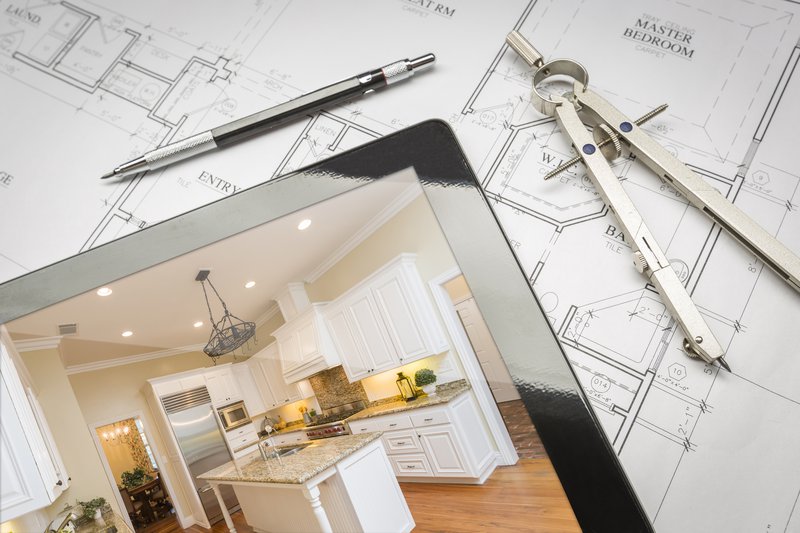 6. Picking the best projects
You'll need to fix broken, damaged, and poorly maintained parts of the home. That's obvious. But when it comes to more aesthetic projects (think updating the countertops, adding new doors, and installing outdoor features), choosing the right ones is key.
Not all renovations are created equal. Some projects can markedly increase a home's value (and future sales price) while others have little to no impact. For an idea of what remodeling projects can help add value to your home, check out the latest Cost vs. Value Report from Remodeling. Some of the highest-ROI items include
a new garage door,
stone veneer siding,
wood decks,
new windows, and
steel entry doors.
Kitchen and bathroom remodels are also high on the list when it comes to enhancing your return. What won't get you your cash back? That'd be adding a master suite, a back patio, or an extra bathroom.
7. Managing it all
Flipping a house is a big undertaking. If finding the property and closing the deal weren't hard enough, you also have to hire contractors, shop for materials, oversee the projects, list the property, market it, and deal with negotiations all over again. It's a lot to handle -- especially if you're flipping multiple properties at a time (or trying to keep up a full-time job in tandem.)
It can be easy for things to fall through the cracks. If you don't want these slip-ups to cost you, make sure to implement a checks-and-balances system before you get too deep into the project. You can
create detailed job checklists for your contractors,
schedule weekly walk-throughs and one-on-ones, and
appoint a lead contractor who you've vetted and trust.
The main goal is to be proactive, not reactive, in your projects. Stave off issues before they happen and have processes in place to prevent costly mistakes.
8. Fighting the clock
Time is often your biggest enemy in home flipping. Every second you work on the home is a second you're losing money. Throw in weather delays and unforeseen problems (hello, hidden mold behind the shower!), and it's easy to get behind schedule quickly.
Your best bet is to have a contingency plan. When an unforeseen issue comes up, who can you call in for an extra set of hands to address it?
You can also help your case by having a pre-established selling plan in place. Talk with your preferred agent well ahead of time and hammer out pricing and marketing details. The quicker you can execute on that plan, the quicker you'll collect that ROI.
The bottom line
Flipping houses isn't for the faint of heart, but doing it successfully (and profitably) isn't impossible. As long as you have the resources, are smart about the properties and projects you take on, and are thorough and detailed in your approach, you're well poised for flipping success.
Got $1,000? The 10 Top Investments We'd Make Right Now
Our team of analysts agrees. These 10 real estate plays are the best ways to invest in real estate right now. By signing up to be a member of Real Estate Winners, you'll get access to our 10 best ideas and new investment ideas every month. Find out how you can get started with Real Estate Winners by clicking here.