Get our 43-Page Guide to Real Estate Investing Today!
Real estate has long been the go-to investment for those looking to build long-term wealth for generations. Let us help you navigate this asset class by signing up for our comprehensive real estate investing guide.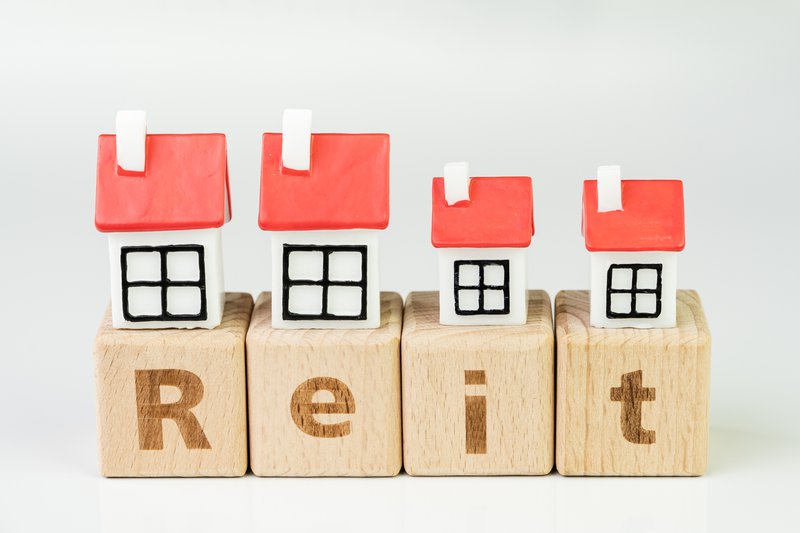 With most stocks, taxation is fairly straightforward. Company profits are subject to corporate taxes and dividends paid are typically subject to qualified dividend tax rates.
When it comes to real estate investment trusts, or REITs, taxation is a bit more complicated. Not only can REITs avoid corporate tax altogether, but REIT dividends have a complex tax treatment you should know about before buying shares.
Here's a quick guide to REIT taxation and how investors should invest if they want to avoid the tax complications that come with REIT investing.
REITs don't pay any corporate tax
When it comes to stock investing, there are two types of taxation you should know.
First, there are individual taxes that you'll pay on dividends and capital gains tax you pay when you sell for a profit.
Second, there are corporate taxes which may be assessed on a company's profits before the company distributes income to shareholders. These are only indirectly related to your earnings, but they're worth considering.
REIT taxation is a special case. In exchange for meeting certain requirements -- in particular, paying at least 90% of their taxable income to shareholders as dividends -- REITs pay no corporate tax whatsoever.
Instead, REITs are treated in the same manner as pass-through business entities like LLCs, partnerships, and S-corporations. This is one of the biggest tax advantages of REIT investing.
REIT dividends can be a bit complicated
While the lack of corporate tax is certainly a perk, REITs aren't tax-advantaged investments in every way. Especially when it comes to dividends. REIT dividends typically don't qualify for the favorable tax treatment most stock dividends do. And their dividends can be rather complex. Specifically, there are three main types of distributions REITs make -- ordinary income, long-term capital gains, and return of capital -- and each one has a different tax treatment.
Ordinary income
Most of the money distributed by REITs is considered ordinary income. Generally speaking, any distributed operating profit is considered to be an ordinary dividend. This is important for REIT taxation.
For the most part, REIT dividends don't meet the definition of a "qualified" dividend. In a nutshell, this means REIT income taxation is at your marginal tax rate, or tax bracket. (You can check out our guide to the 2019 tax brackets if you're unsure of yours.)
Long-term capital gains or losses
Ordinary income generally makes up the bulk of REIT distributions and taxation, but it's not uncommon to see some portion labeled as a long-term capital gain. This occurs when a REIT sells a property that it has owned for over a year and chose to distribute that income to shareholders.
Long-term capital gains are taxed at lower rates than ordinary income and short-term gains. The long-term capital gains rates in the U.S. are currently 0%, 15%, or 20%, depending on the taxpayer's income, but are always lower than the corresponding marginal tax rate for ordinary income.
Here's a quick guide to the long-term capital gains tax rates for the 2019 tax year:
| | | | | |
| --- | --- | --- | --- | --- |
| Long-Term Capital Gains Tax Rate | Single Filers (Taxable Income) | Married Filing Jointly | Heads of Household | Married Filing Separately |
| 0% | $0 to $39,375 | $0 to $78,750 | $0 to $52,750 | $0 to $39,375 |
| 15% | $39,376 to $434,550 | $78,751 to $488,850 | $52,751 to $461,700 | $39,376 to $244,425 |
| 20% | Over $434,550 | Over $488,850 | Over $461,700 | Over $244,425 |
Return of capital
Finally, some portion of a REIT's distribution could be considered a return of investor capital, which isn't taxable -- at least not immediately.
A return of capital lowers the investor's cost basis in an asset. In other words, if you paid $50 per share for a REIT, and it distributed $1 as a non-taxable return of capital, your cost basis (the price you effectively paid) would be reduced to $49. So, while this won't result in a tax bill for the distribution, it can make your capital gains tax bill higher when you eventually sell the REIT shares.
A real-world example of REIT taxation
Shortly after the end of each calendar year, REITs issue a tax notice to shareholders. That notice provides details about the classification of the distributions paid out during the year. This information can also typically be found on the tax documents your broker sends you.
In many cases, all (or almost all) of the distributions paid will be ordinary income. In some cases, there's more of a distribution. Consider the example of healthcare REIT Welltower (NYSE: WELL), which issued a tax notice to investors that broke down its 2018 distributions as follows:
| Type of Distribution | Amount Paid |
| --- | --- |
| Ordinary dividend (Section 199A) | $2.198784 |
| Long-term Capital Gain | $1.115292 |
| Return of Capital | $0.165924 |
| Total | $3.480000 |
Let's say you own 100 shares of Welltower. You'd have $219.88 that's taxable as ordinary income, although this amount would also potentially be eligible for the pass-through deduction. You'd have $111.53 that would be taxable at the favorable long-term capital gains tax rates. And you'd have $16.60 that wouldn't be taxable at all, but your cost basis in the REIT would be lowered by this amount.What Is the Pass-Through Tax Deduction?
The pass-through tax deduction can save REIT investors money
As if REIT dividends weren't complicated enough, they might also qualify for the pass-through tax deduction that was created as part of the Tax Cuts and Jobs Act. This deduction (the Section 199A Qualified Business Income deduction) allows taxpayers with pass-through income to deduct up to 20% of this amount from their taxable income. And REIT dividends qualify. Sort of.
Notice in the last example how the ordinary dividend is also labeled as a Section 199A distribution. This portion of the distribution is eligible for the deduction, as it's the only part that's taxable at ordinary income tax rates.
Avoiding REIT dividend taxation
Since REITs not only tend to have above-average dividend yields but are also taxed at higher rates and can be quite complex, they're perhaps the best type of dividend stock to hold in tax-advantaged retirement accounts like IRAs.
If you own REITs in an IRA, you won't have to worry about dividend taxes each year, nor will you have to pay taxes in the year in which you sell a REIT at a profit. In a traditional IRA, you won't owe any taxes until you withdraw money from the account. In a Roth IRA, as long as your withdrawals meet the IRS requirements, you'll never pay taxes.
It's not necessarily a bad idea to own REITs in taxable brokerage accounts. But because of complex REIT taxation rules, they certainly make more sense in IRAs. This way, the REITs avoid taxation on the corporate level and you can defer or avoid taxes on the individual level, as well.
Got $1,000? The 10 Top Investments We'd Make Right Now
Our team of analysts agrees. These 10 real estate plays are the best ways to invest in real estate right now. By signing up to be a member of Real Estate Winners, you'll get access to our 10 best ideas and new investment ideas every month. Find out how you can get started with Real Estate Winners by clicking here.