Get our 43-Page Guide to Real Estate Investing Today!
Real estate has long been the go-to investment for those looking to build long-term wealth for generations. Let us help you navigate this asset class by signing up for our comprehensive real estate investing guide.
A 1031 exchange can save real estate investors a lot of money. Even if you're sitting on hundreds of thousands of dollars in profits from an investment property, a 1031 exchange can let you use all of your proceeds to reinvest in another property.
Like many tax benefits, a 1031 exchange is rather complicated. Here's the general roadmap to completing a 1031 exchange with your investment property. And a few tips that can help the process go as smoothly as possible.
The big picture
The basic idea of a 1031 exchange is that you're selling an investment property (or several) and reinvesting the proceeds in a "like-kind" property.
In practice, this means you're selling one investment or business property and buying another. As long as both properties are in the United States, there aren't many restrictions on the types of investment properties you can buy and sell.
Most parts of the U.S. tax code aren't as simple as they sound, and a 1031 exchange is not an exception. To put it mildly, it's not as simple as selling one property and buying another.
For one thing, you'll need a third party to facilitate the exchange. This can mean a qualified intermediary (QI) -- an individual or entity in the business of facilitating 1031 exchanges. It could also be an escrow holder, trustee, or other entity.
This increases the process from two main steps (selling and buying) to four:
The investor transfers their property to the facilitator.
The facilitator completes the sale.
The facilitator receives the new property.
The facilitator transfers the property to the seller.
There are also time constraints on the process. You can't defer taxation on an investment property for years while you search for a new one. You need to identify potential properties to buy and close on a property (or properties) within certain time windows.
Your 1031 exchange roadmap
Not all of these steps will apply to every situation. For example, if you buy a new property within 45 days of selling your original property, the requirement to identify potential replacement properties won't apply to you.
And there may be some additional things you need to complete your 1031 exchange, especially if it's more complex than most. If you're buying or selling multiple properties or doing a partial 1031 exchange, for example, the process is more complex.
There are also some steps your QI or exchange facilitator needs to do, but I've only included things you need to do on this list.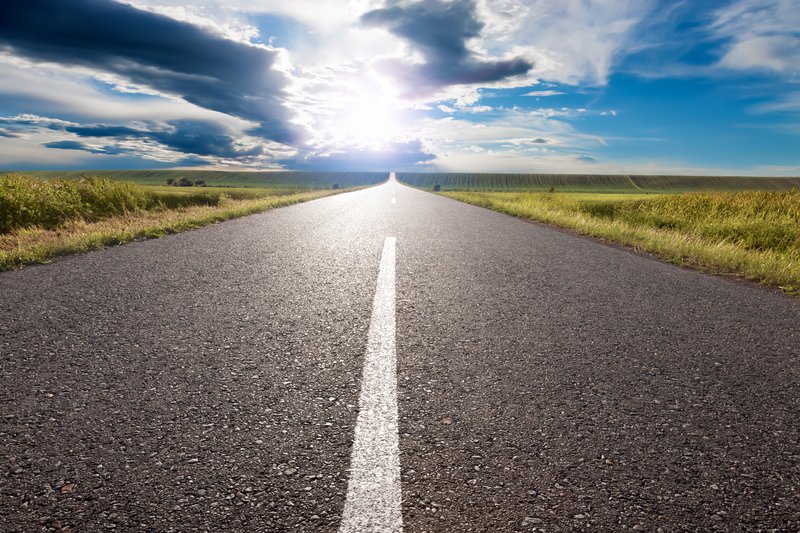 Here's a general outline of the nine major steps you need to complete on the path to a successful and IRS-compliant 1031 exchange:
1. Identify the property you want to sell.
Move on to the next step before you accept any offers on the property.
2. Select a QI.
Technically speaking, you don't complete the exchange yourself. You transfer the property you wish to sell to the qualified intermediary. They facilitate the sale, hold onto the proceeds, and complete the purchase transaction on your behalf.
You don't have to use a qualified intermediary -- the IRS allows you to use several other types of exchange facilitators. But I strongly suggest using an experienced QI to ensure the exchange is done properly and efficiently.
I'd even go so far as to say that not using a QI in a 1031 exchange is like representing yourself in court. Sure, you can do it, but it's generally not a good idea.
3. Add a relinquished property addendum to any contract offer.
This allows the contract to be assigned to your qualified intermediary. It also specifies that you intend to complete a 1031 exchange with the property.
4. Get a copy of the sales contract to the qualified intermediary.
Do this as soon as you can.
5. Identify replacement properties.
Once the settlement of the property is complete and the sale proceeds have been sent to your QI, the 45-day "identification period" starts.
Within this period, you must identify as many as three potential replacement properties. You also have to send a written letter with specific details about each property to the QI. Start your search as soon as possible -- this period can fly by quicker than you think.
Note that this is 45 calendar days, not business days. If you sell more than one property as part of the exchange, the clock starts when the first one closes.
It's not a bad idea to start identifying potential replacement properties as soon as your original property is under contract. You don't need to buy all the properties you identify, so don't hesitate to include a backup option or two in case your favorite property isn't available or you otherwise can't buy it.
6. Send a copy of the sales contract to the QI.
After you've executed a contract on a replacement property, send a copy of it to the QI. They'll start preparing the necessary documentation.
7. Sign an assignment contract for the new property.
Your QI will ask you to do this.
8. Close on the replacement property.
Within 180 calendar days of the sale of the original property (or sooner in some cases), you need to close on the purchase of the replacement property. Do your best to stay well within this deadline, as it's common for closings to get delayed. The QI will handle all the funds transfers and give you a final breakdown of how the escrow funds were distributed.
9. File IRS Form 8824.
This reports the exchange to the IRS. File it with your tax return for the year in which the original property was sold.
Don't hesitate to ask for help
As you can see, a 1031 exchange is a complex process. It's common to run into things you aren't sure about -- and there's some gray area in the 1031 exchange rules. For example, the types of properties that are considered to constitute a "like-kind" exchange aren't always clear.
And remember: high-dollar tax breaks like this are closely scrutinized by the IRS. So it's very important to get things right.
If you have any issues or are unsure about any of the steps in your 1031 exchange, be sure to ask a qualified tax or real estate professional or your 1031 exchange facilitator for guidance.
Got $1,000? The 10 Top Investments We'd Make Right Now
Our team of analysts agrees. These 10 real estate plays are the best ways to invest in real estate right now. By signing up to be a member of Real Estate Winners, you'll get access to our 10 best ideas and new investment ideas every month. Find out how you can get started with Real Estate Winners by clicking here.