Get our 43-Page Guide to Real Estate Investing Today!
Real estate has long been the go-to investment for those looking to build long-term wealth for generations. Let us help you navigate this asset class by signing up for our comprehensive real estate investing guide.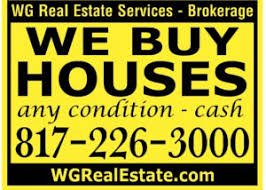 You've seen them on the side of the road: amateurish-looking signs that say: "We'll Buy Your House—Any Condition" or "We Buy Houses—Fast Cash."
You've probably wondered: Who's putting up these signs? And what do they mean? Do homeowners really sell their homes by calling the phone numbers on these signs? Most importantly, is there an opportunity for real estate investors here?
Who is putting up these 'We Buy Houses' signs?
In the industry, we call these "bandit signs." Real estate "wholesalers" are behind them. Wholesalers are a type of middleman. They find motivated sellers desperate to sell their home in as-is condition and sell it to investors who buy, renovate, and resell to retail buyers.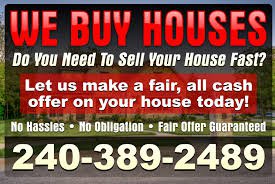 Contrary to what their signs promote, however, wholesalers don't really "buy homes for cash." Rather, in exchange for the seller agreeing to accept a discounted price, they promise to deliver a cash offer for the home within a certain time frame -- typically 30–45 days.
Instead of a legal real estate contract, wholesalers use a 1–2 page "assignment contract" that lets them assign the sales transaction to a third party, who then becomes the actual buyer. This is the person who will sit across from you at closing.
How does this work?
Wholesalers make their money on the spread between what they promise to pay the seller and the purchase price they negotiate with the investor. That spread can vary widely. Some wholesalers aim for a cut of $5,000–$10,000 per deal, but I've bought a property where the wholesaler pocketed $33,000.
Alex Pardo, founder of FlipEmpire.com and Creative RE-Solutions, LLC, claims he averages over $24,000 in profit on each deal and banked over $100,000 on some sales.
Wholesalers have been around for decades. It's a big business. A quick search will return a plethora of articles and courses offering to teach you how to generate fast income with no risk and minimal training.
Typically, wholesalers pitch these three benefits to potential sellers:
1. No need to clean up or make any repairs
"We give you cash for your home in as-is condition," say the wholesalers. "You don't even have to show your property."
But there will be showings. Serious investors won't buy a house without seeing it.
Wholesalers exploit a common consumer misconception that a house must be in good condition to list on the multiple listing service (MLS). The truth is that while many homes listed with a real estate agent and marketed on the MLS are "move-in ready," properties are successfully bought and sold daily in as-is condition on the MLS.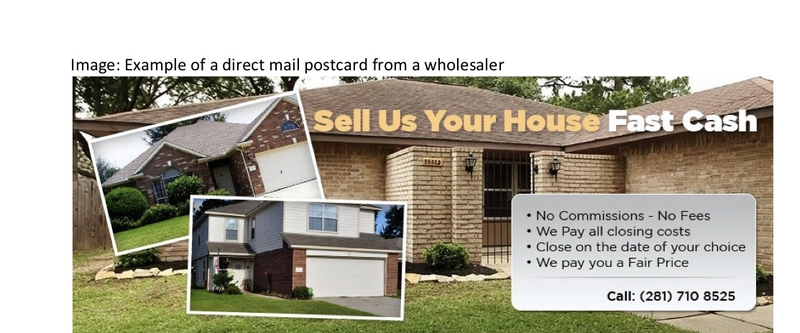 2. Skip the costs of selling
Wholesalers tell sellers that they don't need to pay the same costs they would if they sold through an agent. That's not quite true.
In a wholesale deal, the seller still pays selling costs by taking a below-market price for the home. A real estate company will typically charge a 6% commission to professionally market and sell a home. Often, sellers pay much higher assignment fees when going through a wholesaler.
For example, I purchased a flip last fall from a wholesaler for $208,000, which was a little below the fair market value for the condition of the house. The seller only walked away with $175,000 cash at closing. The wholesaler pocketed the difference: $33,000. That means the seller paid a commission of 15.8%!
And some closing costs can't be skipped, such as transfer taxes, recordation fees, and settlement costs.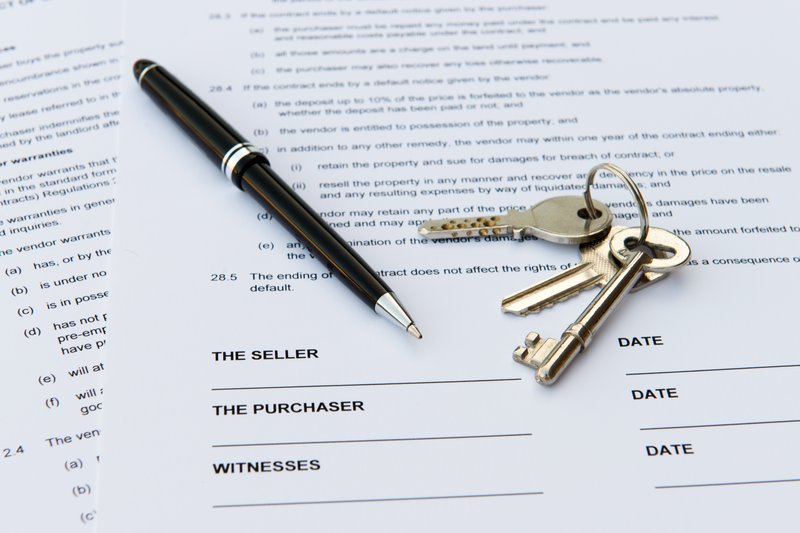 3. Get your cash much quicker
Wholesalers say you can get paid much faster than you would if you listed your home on the open market.
However, wholesale deals can actually take longer than normal transactions. The assignment contract gives the wholesaler an exclusive right to find a buyer for a specified time. If they don't, they simply walk away. The seller just lost 30–45 days of marketing the property on the MLS where it would've been seen by thousands of buyers, many of whom have the cash to buy and are anxious to get started renovating the property!
So, what does all this mean for investors?
Should you buy an investment property from a wholesaler?
Wholesalers serve a niche market of "motivated sellers" who, for various reasons, don't go through the traditional sales process of calling a local real estate agent and listing the home on the multiple listing service.
Wholesalers can bring houses to market that might otherwise go through foreclosure, a slow process that gives properties more time to deteriorate and become less valuable. So experienced wholesalers can tee up some good deals for investors interested in instant equity by doing a little repair and renovation to bring the property back to full market value.
As they fill this niche market, wholesalers are essentially selling real estate without a license. As an investor, you're buying property from an individual not licensed to represent either the best interests of the seller or your best interests as the buyer.
In some states, selling real estate without a license is a felony. State governments require a real estate license and training in large part to protect the public from unscrupulous activity.
Using an assignment letter instead of a real estate sales contract, wholesalers have found a loophole to avoid the licensing requirement. They're just "assigning" a contract to a buyer, not doing the transaction themselves. A few states, including Illinois and Texas, have recently enacted legislation to close this loophole, but wholesaling isn't directly prohibited in most states.
With no real barriers to entry, wholesaling is pitched by some "gurus" as a lucrative side hustle to make thousands without investing any money of your own. This tends to attract beginners who lack real estate experience and knowledge. As an investor, you might be dealing with a novice, so make sure you dig deep to understand all aspects of the deal before you move forward.
Since wholesalers don't have access to the historical data and analytics that agents have, it's difficult for them to accurately estimate property market values. And, since their goal is to get as high a price as they can over what they've promised the seller they'd deliver, it's in their best interest to overestimate the after repair value (ARV) of a property.
Investors should never rely on the numbers a wholesaler presents when they advertise the property. You must do a detailed analysis and proper due diligence before purchasing any property.
Particularly with real estate investments, where profit is made when you buy low and sell high, it's all about the numbers. You need to accurately estimate current market values to ensure you don't overpay when acquiring a property or overestimate the ARV you'll be able to get when you sell it.
As a real estate investor, you'll want to find the best deals you can. That includes vetting off-market properties (those not listed on the MLS) such as those wholesalers find.
While wholesalers can uncover deals worth looking at, the MLS is the largest source of distressed and as-is properties that are ready for purchase. Working with an agent lets you find and tour these properties. And since sellers typically pay commissions, it costs you nothing as an investor to be represented by a licensed agent.
Real estate agents tend to focus on a specific geographic area and client type. As an investor, it's ideal to find an experienced investor-friendly agent who's familiar with the unique aspects of investing in real estate and has a trusted network of go-to professionals they can recommend to help you get the property rent-ready.
Got $1,000? The 10 Top Investments We'd Make Right Now
Our team of analysts agrees. These 10 real estate plays are the best ways to invest in real estate right now. By signing up to be a member of Real Estate Winners, you'll get access to our 10 best ideas and new investment ideas every month. Find out how you can get started with Real Estate Winners by clicking here.