Get our 43-Page Guide to Real Estate Investing Today!
Real estate has long been the go-to investment for those looking to build long-term wealth for generations. Let us help you navigate this asset class by signing up for our comprehensive real estate investing guide.
Investing in rental properties is a great starting point for real estate investors. Rental properties can provide cash flow and generate value from appreciation. Investors also get tax incentives and deductions from owning real estate.
While it can be a lucrative method of real estate investing, there's a lot to know before investing in rental properties. This comprehensive guide will show you how to start investing in rental properties as a beginner. We'll go over what it takes to invest in rental properties, common mistakes to avoid, and things to know before you buy your first rental.
What is a rental property?
A rental property is a residential or commercial property that's leased or rented to a tenant over a set period of time. There are short-term rentals, like vacation rentals, and long-term ones, like those under a one-to-three-year lease.
Residential rental properties are one- to four-family homes, which include:
single-family homes,
duplexes,
triplexes, and
quadplexes.
Types of commercial rental properties include:
multifamily (apartment complexes),
industrial (such as a warehouse or self-storage),
office space,
retail space, and
multi-use.
Residential rental properties are often more accessible to beginners because they're less expensive. Less money is required upfront and that often means that it's easier to get financing. While there are exceptions, residential rental properties are also typically easier to manage. In most cases, managing one tenant is easier than managing twenty.
For these reasons, this comprehensive guide to investing in rental properties is focused on residential rentals.
Most investors buy a rental property with the goal of producing positive cash flow -- earning more income each month than they spend on expenses. Not every rental has a positive cash flow at first, but building up to one is a common goal of rental investing.
Owning a rental property is an active form of real estate investing and requires time, dedication, and involvement. Being a landlord isn't for everyone. As you'll see, there's much work involved in identifying, analyzing, buying, and managing a quality rental property.
While there are options for outsourcing some of these active tasks, it's rarely 100% passive, and there are always risks.
Do you think investing in a rental property might be a good idea for you? Keep reading to find out where to start and how to best prepare yourself for the project at hand.
Let's take a look at the seven steps you'll need to take to invest in rental property:
1. Determine where you want to invest
Beginning real estate investors often want to purchase rental properties in their backyard. That could mean in the same ZIP code as their current residence, the same city, or the same state. However, this may not be an option depending on the market you live in, nor is it always the best choice.
If you live in a neighborhood where property values are on the upper end of the market, rent may not support a positive cash-flowing rental property.
Maybe you live in an expensive market like San Francisco, where the average single-family property was $1.6 million in July 2019. You might not have the funds available to buy a rental property nearby. If that's the case, look in other markets for your first investment.
While it may be easier to manage a rental that's only 10 minutes from your home instead of two states away, you can invest in any market. If you're not going to invest in your backyard, take a high-level view at other markets, looking for areas that meet these criteria:
The demand for rental properties is high -- housing supply and vacancy rates are low.
Job growth is stable or growing. Economic expansion, job growth, and population growth are good indicators.
The average rental income supports the purchase price of the rental property and aligns with the funds you have available to invest. A $200,000 rental property won't generate much of a return if you can only rent it for $700. And if you only have $20,000 to put down, you probably won't get bank financing on a $200,000 rental property.
There are several free and paid resources to help you conduct market research on various areas of the country, including our own guide to the best places to buy rental property in 2021. Use them for information on the economic growth, housing demand, vacancy rates, average income, and average housing prices in different areas.
After identifying a market to invest in, look at that market on a micro level. Identify specific neighborhoods or ZIP codes to target while considering the following for each specific area:
Supply and demand for housing, including any future development that will increase demand.
Crime rate.
School ratings.
Average property value.
Average rent.
Any specialized markets to stay away from or target -- such as student or affordable housing.
Mark explains the natural life cycle of rental units
2. Determine what you want to invest in
While single-family rental properties are one avenue of investing, they're not the only option. You could own a duplex, triplex, quadplex, or something even larger (if you're interested in commercial rentals). Decide if you'd like to own vacation rentals or long-term rental properties, too.
No matter what property type you choose, it's essential to know what qualities of that property type are in demand. This includes the size of the unit or home, the number of bedrooms and bathrooms, or possible amenities such as a pool or fireplace.
Find out if there's an oversaturation or undersupply of a specific property type. You might find, for example, that an area has too many one-bedrooms and few two-bedrooms available for rent. You can do this by looking at the current inventory on the market on real estate rental industry sites such as Zillow, HotPads, or ForRent.com. Talking to a local real estate agent is another great way to get information on a specific market.
Make sure you know what you're looking for in a rental property, including:
square footage,
number of bedrooms or bathrooms,
type of build (e.g., wood or concrete),
type of parking available, and
property type (e.g., single-family residence, condo, townhome, duplex, triplex, or fourplex).
It's not uncommon to have different sets of criteria for different neighborhoods.
3. Find potential rental properties to invest in
Once you've narrowed down your market and know your criteria, you can search for properties to invest in. There are several ways to find investment properties.
Search in the MLS or work with a Realtor
The most common way to identify potential investment properties is by searching the multiple listing service (MLS). Websites like Realtor.com and Zillow let you set up search parameters and alert you when a new listing matches those criteria.
You can also reach out to a real estate investment agent in the area and ask them to set up those same alerts. A quality realtor can be an excellent source for connections to banks, lending institutions, contractors, or suppliers that will come in handy when buying a rental property.
They may also be able to bring you pocket-listings, which are listings that haven't gone live on the MLS yet.
Buy a turnkey rental property
Certain companies specialize in selling turnkey rental properties. These rentals require little to no work after buying -- this is a passive investment mostly for cash flow. (Of course, no rental is completely passive; you may have to get involved if things take an unexpected turn.)
In most circumstances, the properties have been renovated, have an existing tenant in place, and have a third-party management company handling the landlord responsibilities.
However, just because it's a turnkey investment doesn't mean it's a worthwhile one. Research the market to determine if the purchase price, rental rate, and location of the property support the investment.
Work with a wholesaler
A real estate wholesaler finds off-market investment opportunities at below-market prices. They negotiate a low purchase price with the seller and assign the contract to a third-party buyer at a higher price. The wholesaler makes a profit from the difference between the purchase price and the sales price.
Typically, wholesale properties require a 100% cash payment to close. They often need renovations or improvements, too, so they might not qualify for financing. There are alternative lenders, like hard money and private lenders, that can help with cash for closing and funds for repairing the property. These lenders, however, can charge high interest rates and only loan money for a short period of time.
While wholesalers can have quality off-market investment opportunities, financing difficulties can make it hard to work with them.
Direct marketing
Another way to find a potential rental property to invest in is by conducting a marketing campaign. You might use targeted online marketing or put out bandit signs. Direct mail marketing is another popular option.
In a direct mail campaign, an investor sends a series of letters or postcards to off-market sellers. Companies like List Source and Data Tree let you create and buy lists of people that meet certain criteria. You might look for owners in foreclosure or pre-foreclosure, properties that recently went through probate, or properties owned free and clear (without a mortgage).
You can narrow the list down by property features, such as the number of bedrooms and bathrooms, or by county, ZIP code, or city.
You can run your own mail campaign by typing or handwriting a series of letters or postcards. You can also hire a third-party company to do it for you.
This method of finding potential investments involves the most effort and cost. It can be a great source for finding off-market rental properties, but it may not be the right option for you. If you're willing to put in the time, effort, and funds required to run a successful mail campaign, this is a quality source of off-market inventory.

4. Analyze the rental property and run the numbers
Figuring out the net cash flow for a rental property is crucial. This is the rental income minus expenses and mortgage payments. This is especially important if your goal is to have positive cash flow (which it almost certainly is).
To do this, first determine what you'll be able to collect in rental income. Rentometer is a free tool that lets you analyze the average and median rental rates based on your property's location, size, and property type. If the property already has a tenant in place, confirm that the tenant is paying market rental rates -- there may be potential to increase the rent.
Always verify that the comparable rentals are in a similar condition to your property. If your rental is outdated or lacking amenities compared to other homes in the neighborhood, you may not be able to reach market rent without doing some upgrades or renovations.
After determining the market rent for the property, identify the average vacancy rate for your specific market based on the property type you're buying. Use census data or a real estate data tool to get this information.
Next, identify all costs that may be associated with the property, which can include:
taxes,
property insurance (flood insurance may also be required),
water and sewer,
garbage,
electric,
gas,
homeowners association (HOA) fees,
advertising,
maintenance (the industry standard is 1%–3% of the property value),
lawn care, and
property management (if you use a third-party manager).
Sparkrental has a free online rental property ROI calculator that analyzes the investment and provides the total return on investment using cash-on-cash return and cap rate. You can also calculate this on your own using the formulas below.
Most rental properties use a cash-on-cash return when determining a return on investment. However, the cap rate is beneficial when investing in a property that has more than one rental unit.

Keep in mind that there's always a chance the property won't produce the profit or return initially projected. You could also have unexpected problems throughout the venture. There isn't a "perfect" return on investment, ideal cap rate, or best monthly cash flow. It all comes down to your personal investment goals, desired rate of return, and threshold for risk.
Analyze each rental property and only move forward with the investment(s) that meet your requirements.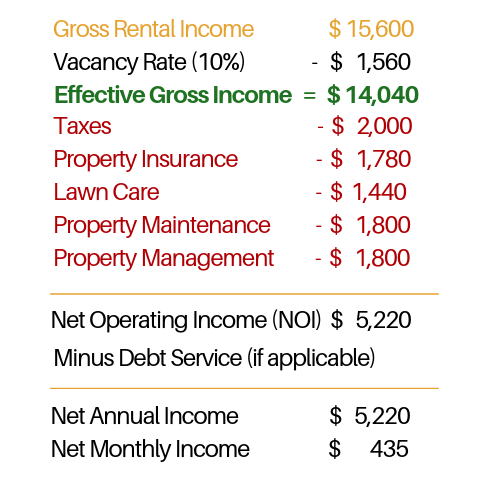 5. Get financing (if needed)
If you can't buy the whole property in cash, you'll need financing. Start the paperwork and underwriting process as soon as possible once you've identified an investment. Not every bank lends to individuals for investment properties -- identify a lender or bank that you can work with before the property is under contract.
Most banks require 20% down, but putting more down often means a better interest rate. Interest rates generally are higher on investment property loans and can vary depending on the type of property you're buying.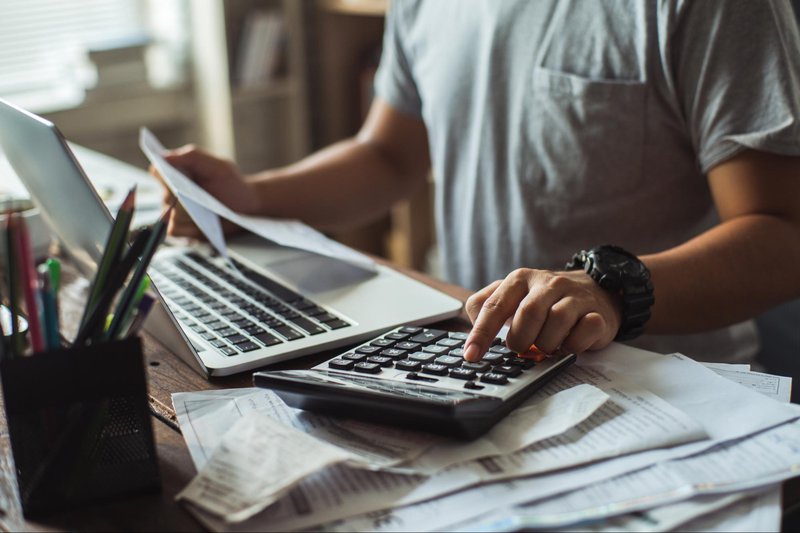 6. Choose a tenant
After closing on the property, you need to choose a tenant. Screening tenants can mean the difference between a quality renter that maintains the property and pays on time or one who's late each month, stops paying altogether, or trashes the property on the way out.
Online services such as My Rental, Turbo Tenant, and My Smart Move can screen tenants for a nominal fee while keeping you in compliance with Fair Housing rules. Third-party management companies will handle the tenant screening process for you as a part of their services, as well.
If you do this yourself, make sure your screening process is consistent for every tenant. Know what screening questions you want to ask and understand the Fair Housing rules. While it's up to you to determine your requirements, there are a few common standards in the residential rental property industry:
Income that meets or exceeds the rental amount (three times the rental amount is the gold standard).
Consistent work history with a current, stable job.
Verifiable income (i.e., pay stubs, bank statements, or tax returns).
Credit that meets or exceeds your minimum requirement (620 is a common minimum).
A criminal background check that meets your standard of prior convictions or misdemeanors.
Previous landlords that confirm prior rental history and performance.
If you discover a misdemeanor, criminal history, eviction, or another unfavorable result during the screening process, ask questions to find out more. If the potential tenant doesn't meet your requirements for housing (which must be within the guidelines of Fair Housing), you don't have to rent to them.
Remember that even the best screening process can still result in a tenant that doesn't uphold the lease.
Considerations for your lease
A lease is the binding agreement between the tenant and landlord that outlines the responsibilities of each party. This often includes:
whether the tenant can have pets,
rules on altering the property,
restrictions on painting,
instructions for parking vehicles,
the process for requesting repairs,
rent due dates and late fees,
how to remit payment, and
any other rules and regulations the tenant needs to know about.
Leases can be two pages or 20 pages long. While there are dozens of free leases that can be downloaded online, it's best to have a real estate attorney review or prepare the agreement for you.
7. Manage the property
Managing the property includes:
screening new tenants;
handling leases and move-ins;
coordinating tenant maintenance requests;
communicating with tenants;
collecting rent;
sending notices, including late payment and eviction notices;
move-out inspections; and
disbursement of any deposit fees after move-out.
There are two options when it comes to property management: hiring a third party or doing it yourself.
Use a third party-management company
If the goal of the rental property is to create passive income, hiring a property management company will likely be best. They handle everything involved with managing the rental in exchange for monthly payments.
Each management company has a different structure for their fees and services, which could be a flat rate or a percentage of the gross rents. You'll often pay 8%–12% of your rents.
Interview the management company before hiring them. Ask for referrals from other clients, visit other properties they manage, and look for online reviews to ensure they deliver on what they promise.
Manage the property yourself
If you do decide to manage the property yourself, consider using a free online rental service such as Cozy or Avail, which let you:
collect deposits and rent online,
manage the lease (including sending it for electronic signatures),
send automatic text or email reminders that rent is due or payment is late,
automatically calculate if a fee is owed for being past due, and
deposit all payments directly to your bank account.
One of the last active roles that go into managing a rental property is handling repairs and maintenance. As a landlord, it's better to be proactive with maintenance so you're not dealing with emergency repairs. Before the tenant moves in, ensure the property is in good working order. Check out:
plumbing,
electrical,
the roof,
HVAC systems,
the water heater,
fans,
lights, and
appliances.
It may be worthwhile to provide your tenant with reminders or even supplies for routine maintenance such as changing the air filter.
Many landlords create a list of local service professionals such as handymen, plumbers, electricians, and contractors. If an unexpected repair arises, the landlord knows exactly who to call to solve the problem quickly.
Before the tenant moves in, do a walkthrough of the property. Take time-stamped pictures of each room and note the condition of the property in an inspection report. The tenant and landlord should sign this agreement upon move-in and move-out.
This agreement shows the tenant your expectations for the rental's condition upon move out and lets you refer to the initial condition if there are disparities. Upon move-out, use this same checklist to reassess conditions and determine the portion of the tenant's deposit they get back.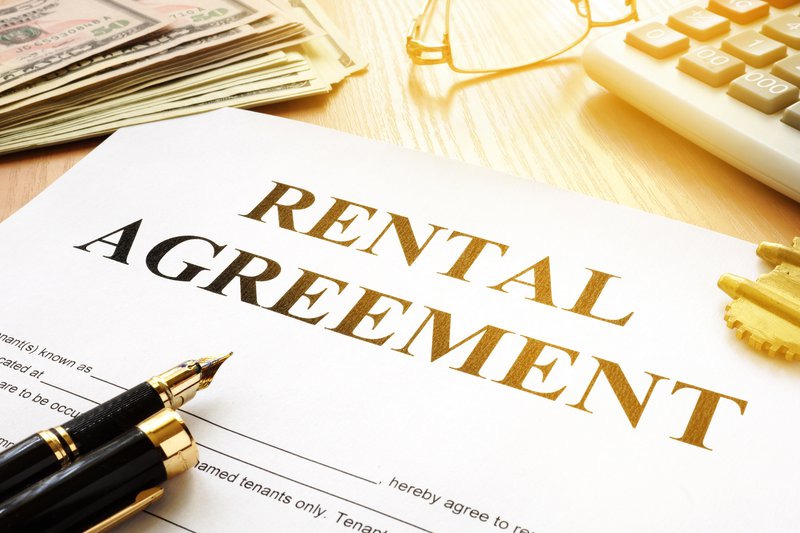 Common rental property mistakes beginners make
Miscalculating demand in the area
Don't buy a property in a market that doesn't support your investment just because you thought it would be an excellent place to invest. This is important for all rental property types but is especially important for vacation rentals.
Supply and demand determine the success or failure of your rental property. Research the supply and demand in your area. Find a real-time average vacancy rate for your property type. These will tell you if it's a viable place to invest. You can find vacancy rates in census data, and local agents and property managers can give you up-to-date insights on vacancies.
Underestimating expenses and overestimating rents
Beginner investors often get excited at the prospect of owning a rental property and overestimate the net rent. It's best to err on the side of caution and run your numbers with a slightly lower than average rental rate.
If your calculations look good with this number, a market rent will be even better. Doing this leaves flexibility in your rental price in the event of market shifts or if there's more supply than demand for your rental type in that area.
Before buying a rental, confirm your estimated expenses. Research the annual tax rate, get a quote for rental property insurance, and look at historical utility bills. If it's your first rental investment, consider adding a 5%–10% expense buffer, too.
Not keeping up with maintenance and underestimating repair costs
Even if you save money for unexpected repairs and routine maintenance, you may not have enough saved when a major item needs to be replaced.
Keep a few thousand dollars in a savings account as a contingency. This ensures you have additional cash in the event of a costly emergency repair.
Not starting eviction quickly enough
Eviction isn't fun. However, there's always the risk that the tenant stops paying, forcing you to evict.
Know the laws for eviction in your state and don't wait too long before beginning the eviction process. Often, beginner landlords give the tenant multiple chances and, before they know it, several months have passed with no rent. They still end up evicting. If the lease says you'll give a 30-day notice after a set number of days of no payment, follow through with your lease agreement.
Investing in rental property can be lucrative. But you need to do your due diligence on properties, markets, and tenants.
Got $1,000? The 10 Top Investments We'd Make Right Now
Our team of analysts agrees. These 10 real estate plays are the best ways to invest in real estate right now. By signing up to be a member of Real Estate Winners, you'll get access to our 10 best ideas and new investment ideas every month. Find out how you can get started with Real Estate Winners by clicking here.