Get our 43-Page Guide to Real Estate Investing Today!
Real estate has long been the go-to investment for those looking to build long-term wealth for generations. Let us help you navigate this asset class by signing up for our comprehensive real estate investing guide.
If you're interested in real estate investing, a vacation rental can be a great place to start. Not only can it help you get a feel for finding, prepping, and financing an investment property, but it can also give you a nice place for a little R&R yourself. And what busy investor doesn't want that?
Still, owning a vacation property isn't all sunshine and rainbows -- at least not 24/7. If you're thinking of buying a vacation home to rent out for extra cash, consider the full range of pros and cons before diving in.
The perks of owning a vacation rental
First up: The good stuff. There are obviously many advantages to owning a vacation rental, or millions of people wouldn't do it. It's why platforms like Airbnb and VRBO have grown exponentially over the last decade. It's probably why you're reading this article in the first place.
Let's look at a few of those perks now:
You make extra income
The biggest perk of owning a vacation property is simple: You make money. Airbnb hosts alone earn upwards of $900 per month on average, while hosts in the most in-demand cities can make four times that or more. And that's only on one platform. Dozens of other vacation rental sites exist, opening the door to even more earnings if you play your cards right.
Here are some of the best vacation rental platforms you might want to consider listing on:
You have your own spot to get away
Having a vacation rental means you get to vacation there, too. Use the property for your friend's bachelor party, host a girls' weekend, take your kids for a summer vacation, or host the annual family reunion. (A quick pro tip: Buy in an area you'll want to visit more than once.)
You can write off a lot of your expenses.
If you rent the home out for more than 14 days, it's considered a business for tax purposes. That means you have to pay taxes on the income it brings in. But it also lets you write off many of the expenses you'll incur to repair and maintain the property.
You can deduct almost any "ordinary and necessary" cost of doing business. You can even write off hosting fees charged by Airbnb and other platforms.
Here's a good list of items you might consider writing off as a rental investor:
Hosting fees.
Cleaning costs.
Supplies (toilet paper, K-cups, and so on).
Insurance premiums.
Utility costs.
Lawn maintenance.
Property management fees.
Mortgage interest.
This isn't an exhaustive list, so talk to a financial advisor or accountant to maximize your deductions.
You have a new nest egg -- or even a future retirement home
A vacation home can be a great way to build long-term wealth and ensure you have healthy finances upon retirement. Sell it and use the cash to cover your future costs of living, travel, healthcare, and more. Or keep it and enjoy the relaxing retirement you've always imagined. Either way, you win.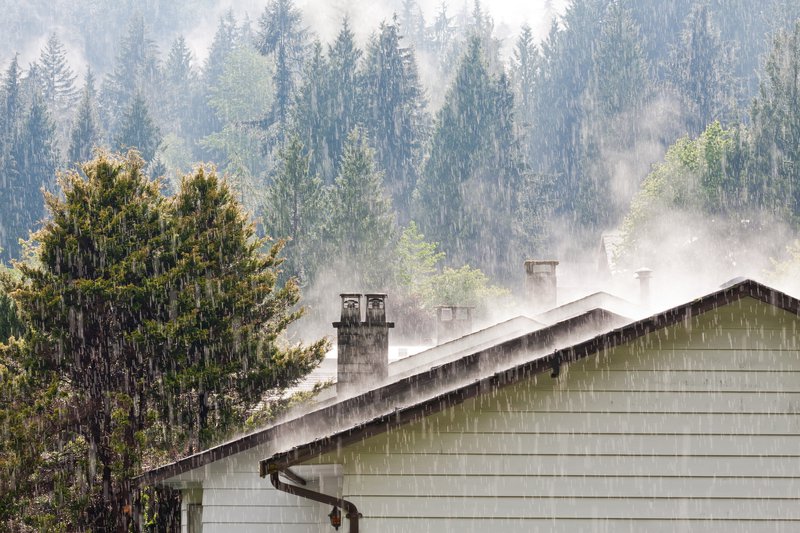 What's not so great about vacation rental investments
It's not good news across the board. As with any investment property, there are costs, hurdles, and drawbacks when it comes to buying and operating a vacation rental. They deserve equal consideration, too -- especially if you want a healthy bottom line after diving in.
Here are a few disadvantages to consider:
You have to manage the property
A vacation home isn't a set-it-and-forget-it sort of investment strategy. It's one of the most hands-on investments you can get yourself into and requires year-round work.
At the very least, you'll have to clean, prep, and restock the property between every guest. If your property gets popular, that could mean a serious amount of work. (Plus, all the foot traffic will probably result in more wear and tear).
You could hire a professional property management company to deal with the turnover tasks, repairs, maintenance, and other hassles of the home. But it won't come for free. According to industry averages, short-term rental property managers generally charge 15% to 40% of your income. Yikes!
You need to market it and find guests
There's no if-you-build-it-they-will-come strategy here. You need to:
list your home on all the top rental platforms,
optimize your listings to appeal to the right audience,
fill the home with comfortable and on-trend furnishings and decor, and
most importantly, price the property just right for the market it's in.
You might even need to run occasional discounts and promotions in order to fill the home during seasonal lulls.
It's not allowed everywhere
If you're serious about getting into the vacation rental game, be careful where you buy your property. Many cities, municipalities, and homeowners associations (HOAs) have strict regulations around rentals -- particularly the short-term kind.
Some places ban short-term rental activity altogether, while others have rules for how long or how often a property can be rented out. Some also require certain licenses in order to operate a rental in the area.
If you have a potential property in mind, study the local rental policies before jumping in. Start with your city's building committee and any HOAs in the neighborhood.
You have an extra monthly payment (and other expenses, too)
If you're not careful, vacation rentals can cause problems with your cash flow. For one, they come with an extra mortgage payment. Depending on how expensive the property is, that alone could cause financial stress in your household.
There are also other expenses to consider, like utilities, lawn care, and general maintenance. You'll probably have unexpected repairs, too -- and who knows what those will cost you? Take a good look at your larger financial picture and be sure the extra costs aren't going to strain your finances before moving forward.
You'll probably pay more to finance the property
One of the biggest downsides to owning an investment property is that you pay more to finance it. Investment property loans typically come with higher interest rates than other mortgage options. That means a higher monthly payment and more interest paid over the life of the loan.
On top of this, lenders usually require a hefty down payment when covering an investment property. In most cases, it's 25% or more. On a $300,000 home, that's at least $75,000.
The bottom line
Vacation rental properties can be a good way to earn consistent income and build long-term wealth. But they also come with a number of expenses and drawbacks. Before you invest in a vacation rental, study up on local rental regulations, research the audience and market you're buying in, and make sure you have the time and resources to make your investment a success.
Finally, start strategizing how you'll maximize your income as a rental investor. The more you prepare now, the quicker you'll see results once your property is up and running.
Got $1,000? The 10 Top Investments We'd Make Right Now
Our team of analysts agrees. These 10 real estate plays are the best ways to invest in real estate right now. By signing up to be a member of Real Estate Winners, you'll get access to our 10 best ideas and new investment ideas every month. Find out how you can get started with Real Estate Winners by clicking here.