Get our 43-Page Guide to Real Estate Investing Today!
Real estate has long been the go-to investment for those looking to build long-term wealth for generations. Let us help you navigate this asset class by signing up for our comprehensive real estate investing guide.
There are many ways to invest in real estate, but the one you choose should be largely based on your risk tolerance, knowledge level, and willingness to be hands-on.
It also depends on how much money you have to get started. Real estate is a capital-intensive business. You need money to purchase it and money to maintain it. Luckily, there are options that allow you to buy into real estate deals even if you don't have much money. In these cases, you can let investors and managers who have both the know-how and the capital to execute successful deals take charge.
If you have $500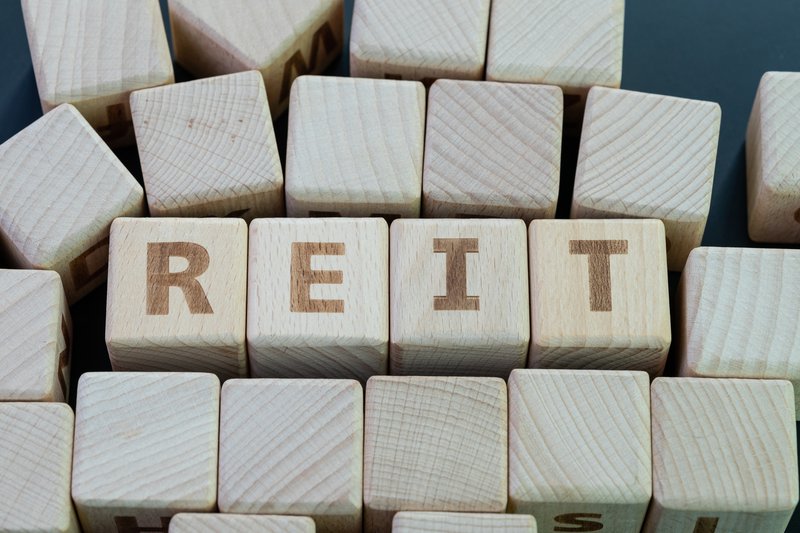 Buy a REIT
If you're just learning about real estate or want to take a completely passive approach, consider real estate investment trusts (REITs) and real estate stocks.
An initial $500 investment could buy you into an equity REIT that purchases a specific type of asset class, such as commercial, industrial, or multifamily real estate, or a mix of real estate asset classes. These REITs have managers that look after the performance of the asset after purchase, and who sell at beneficial times, paying out income in the form of dividends, usually on a quarterly basis.
When buying REITs, you don't have any control over the properties, but that can be a good thing for an investor who wants to sit on the sidelines while his or her money works for them. You'll also reap the benefits of dividends, since by law REITs have to distribute 90% of their income to investors. By reinvesting those dividends, that $500 can grow exponentially to create a total return well into the double digits.
You can buy a REIT through just about any major brokerage, even online discount ones such as Fidelity, Vanguard, and T.Rowe Price. Like any security, diversification in a REIT or among REITs is key.
We like REITs focused on apropos trends and themes, such as in healthy living, senior housing, or triple net commercial tenants. There are even opportunities in shopping malls such as the Pennsylvania Real Estate Investment Trust (PEI).
Try "house hacking"
If you already own a home -- or even if you just rent one -- you can try out real estate investing by renting out a basement, attic, or even a spare bedroom. It may cost you nothing, or maybe just a few hundred dollars for some furnishings. If your rent is $1500, but you can rent out the attic for $500, you're reducing your living expenses and creating income you could reinvest or save to buy another property.
If you have $5,000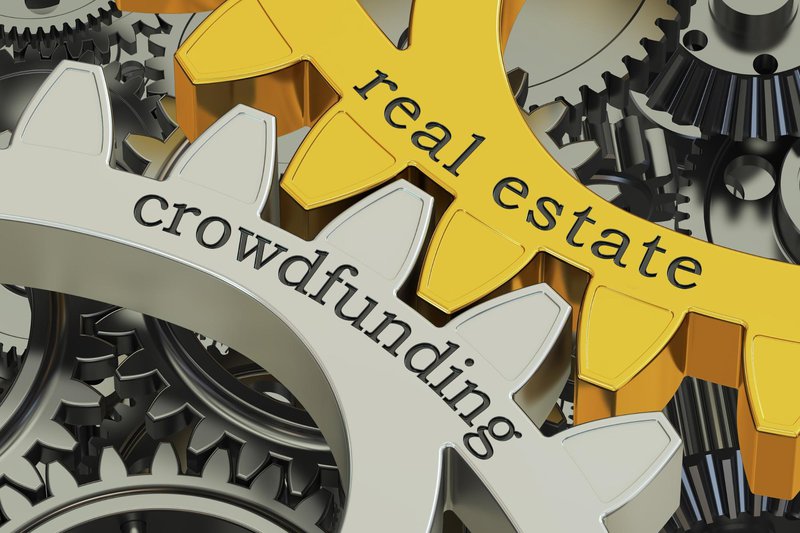 Look for crowdfunding opportunities
Title III of the JOBS Act passed in 2012 now allows nonaccredited investors to purchase real estate securities in the form of crowdfunding. That means that you can buy an equity piece of a deal, or earn annualized interest via peer-to-peer lending.
Online crowdfunding platforms have varying minimums, but to get in at Sharestates, you'll need $5,000 or more. Some platforms offer a return on a lump payout once the deal is completed (such as in a fix-and-flip opportunity), while others may offer an annualized return. It's up to you to decide what's most important to you. And just like with any other security, you'll also want to check to see how much of your money is going toward fees and expenses.
In order to participate, you'll still need to do your due diligence, as there are several crowdfunding pitfalls. For one, you'll want to check the background of the platform and sponsoring site to see how much vetting they actually do on their offerings. In many cases, it's still up to investor to beware and conduct his or her own measure of due diligence.
Crowdfunding sites also make their own terms for how long your money is required to stay in, so it's not an instantly liquid investment.
If you have $50,000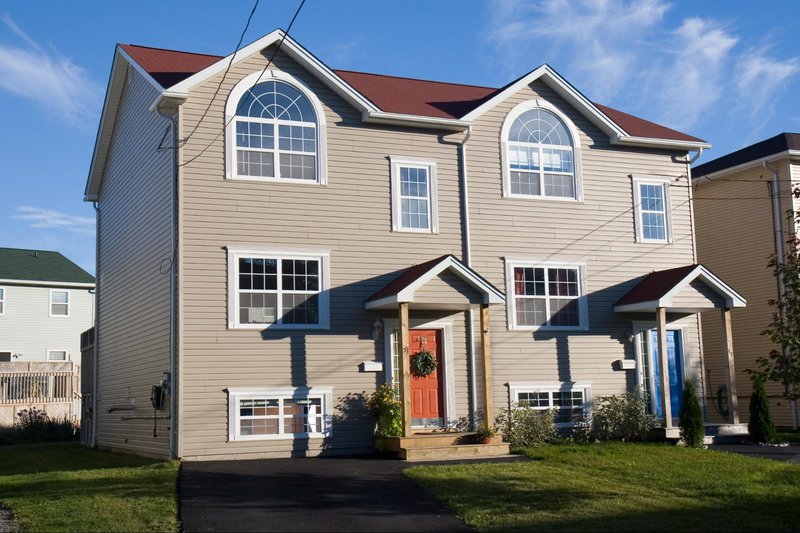 With $50,000, you likely have enough money to purchase a property or properties valued up to $200,000, assuming you're qualified to put 20% down on a mortgage. This property could be one you plan to fix-and-flip, or one you can hold as a rental.
Fix-and-flip a house or condo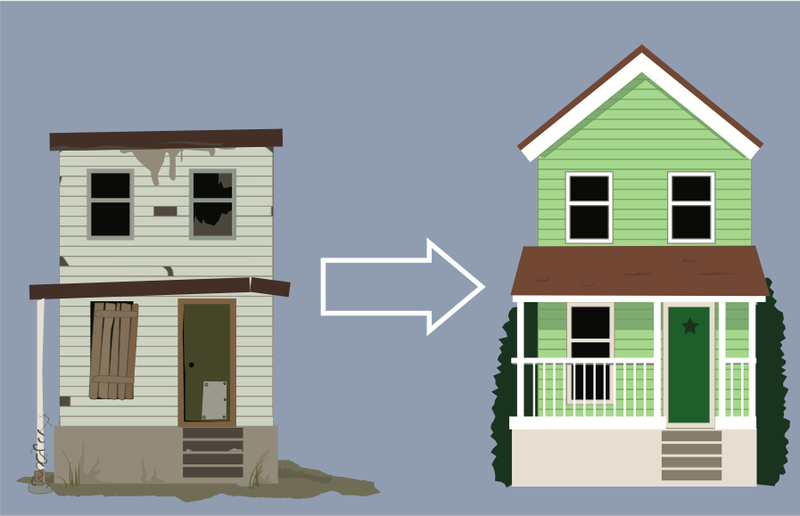 One of the fastest ways to build equity and value in real estate is to purchase an undervalued property that needs lots of love, give it that love in the form of things like HVAC upgrades, new flooring and paint, or a replacement roof, and sell it for more than all of your costs. The key is to buy low, sell high, and in a competitive, hot real estate market, buying low isn't always easy.
Let's say a house on your street is about to go into foreclosure and needs work. You talk with the seller, who needs to get out from the foreclosure and owes $120,000. The house needs $55,000 worth of work, but when renovated, could sell for $250,000. The money you'll need to cover closing costs, as well as carry and financing costs when you're buying and selling, are $25,000 total, bringing your total, all-in cost of acquiring and fixing up the property to $200,000. If all goes well, you've made a $50,000 profit on your $50,000 investment, or 100%, probably in less than a year.
Flipping a property is not an easy feat, especially if you have limited construction experience. You need to be willing to get your hands dirty and have a backup plan if things don't go your way. Can you earn some cash flow and your principal back if the market falls out and you have to rent the property to tenants?
Also, construction projects often go over budget and over time. You need to have the temperament to stay calm when hiccups arise. You may even find a few problems once you uncover the walls that you did not expect. If this happens, it can blow your profits.
Still, if you're able to fix-and-flip successfully, it can be a major boon to your net worth in a relatively short period of time.
Become a landlord
If a property is in decent shape already and can meet current residential dwelling requirements, you may want to buy it and rent it to tenants.
There are two different prongs to this approach: You are investing by long-term appreciation of the property, and you are receiving income on a monthly basis via the rent coming in.
Being a landlord is not for everyone. Aside from having the money to do it, you'll also need to have the wherewithal to handle maintenance requests, nonpayment by tenants, and potentially uncomfortable confrontations. But if you have the right formula in understanding your market and the people who buy into it, then you can certainly be successful over time.
Plus, you have the added benefit of tax incentives, such as being able to deduct your mortgage interest and expenses, and being able to use a 1031 exchange to upgrade your investment property while deferring the taxes until an eventual sale (like when you retire from investing and want to cash out).
If you hold your rental property at least one year and one day, then you're also subject to capital gains, which is as little as zero, depending on your income. If you hold your property for one year or less, it is considered a short-term gain that is subject to ordinary income tax rates.
In order to make money in rental real estate, you'll need to run a few numbers before you buy a property, including capitalization rate, cash-on-cash return, net operating income (NOI), and cash flow projections.
You may be able to afford to buy either a single family home or duplex (one building with two units) for $200,000 in your area. Let's say that you buy a duplex in which each unit can rent for $1,000, which provides you $24,000 in gross annual income. You took out a mortgage for $160,000 and paid $10,000 in closing costs. Your mortgage payment is $1,100, but your maintenance, vacancy, and other costs are $200 per month. If you take your gross monthly income ($2,000) and subtract the monthly mortgage ($1,100) and additional costs ($200), you could net $700 in cash flow each month, or $8,400 annually. Since you put $50,000 cash it, that is a 16.8% annual cash-on-cash return -- not bad!
Five years later, your property is now worth $250,000. You want to sell it and use the profit you'll net after closing expenses to buy a triplex (one building with three units). Instead of paying capital gains taxes on the sale, you can essentially roll that profit into the new property without paying taxes on it. If you sell the triplex and never buy another investment property, you'll pay capital gains taxes then. Or you can do a 1031 exchange again to buy a quadruplex, and so on, slowly building more and more equity and cash flow.
Try a real estate partnership
If $200,000 doesn't buy you much, or anything for that matter, in the neighborhood you'd like to invest in, consider taking on a partner who can share the buy-in with you and allow you to purchase a bigger or more desirable deal.
Become a peer-to-peer lender
Active investors in real estate -- that is, the fix-and-flippers and landlords -- need to borrow money to do their work. Particularly with fix-and-flips, it is neither easy nor convenient to use a traditional bank. Banks are overly cautious when lending for construction projects, and also take a very long time to settle a deal in some cases. To capitalize on the best deals, investors need lenders who can close quickly.
Enter private lenders, or peer-to-peer lenders. Private lenders step in where the banks leave off, offering loans for acquisition and construction at higher fees and interest rates than traditional banks, but often being able close as quickly as a few days.
Private lending companies raise capital from individuals to fund client projects, and secure their money with the real estate they are funding. There are private lenders everywhere, and you can reach out to them about becoming an investor in their real estate business. It would work similarly to peer-to-peer online crowdfunding platforms, but you would likely be hands-on in deal vetting, and could possibly live closer to the assets you are funding -- all pluses when it comes to performing due diligence and making successful deals.
Some companies and platforms may require their investors be accredited, while others do not. Patch of Land, for example, claims that investors have the ability to choose which real estate loans to invest in, and offers high yield returns of up to 12%, monthly income distributions, historical loan and borrower data, and terms of up to 36 months with a $5,000 minimum investment. PeerStreet offers 6–9% annualized returns for six to 36 months, but you need to be accredited as defined by the Securities and Exchange Commission, which means you meet certain income and net worth requirements to prove you could afford to take a loss should it occur.
Find a private lender in your area via Google or using an online directory such as PrivateMoneyLendingGuide.com.
Invest in Qualified Opportunity Zones
One of the hottest opportunities in real estate are Qualified Opportunity Zone Funds, which are partnerships and corporations set up to invest in eligible properties located in Opportunity Zones as indicated by the Internal Revenue Service. You could purchase an individual rental property in one of these zones to capitalize on deferred or reduced capital gains. You can view mapped locations of the Census tracts that are eligible for the tax incentives here.
They are funded with gains from a previous investment, so if you're an accredited investor but don't want to be hands-on, your best bet is to buy into a REIT that buys Opportunity Zone properties, which are relatively new but include the recently launched Belpointe REIT. Such REITs have additional advantages over regular REITs, which include a 20% dividend deduction, and exemptions for capital gains taxes if the property is held for 10 years or longer.
However, because these REITs are so new and are not publicly traded on an exchange, they are risky. Belpointe's offering documents state that investors cannot review property choices prior to purchasing shares and that they may not have actually selected any properties in which to invest yet.
Exercise due diligence when investing with any private offering, whether crowdfunding, private lender, or other REIT opportunity.
You've invested, now you'll pay taxes
If you invest in real estate, you should expect to do so for the long haul, preferably 10 years or more. Risk lowers with a longer time horizon, and your gains will compound over time.
When it comes time to cash out, whether it's a REIT or real estate stock, or a property, you'll have to pay Uncle Sam capital gains taxes. If you've held any asset one year or less, your gains are taxed at your ordinary income rates. If you've held the asset at least one year and one day, then the tax rates could be anywhere from zero to over 20%, depending on your income level.
As we mentioned earlier, you can minimize your tax burden with a 1031 exchange, which is one of the best things about real estate investing versus other asset classes. A 1031 exchange allows you to reinvest your profits into another like-kind investment and defer the capital gains taxes. You can do this with REITs, crowdfunding shares, or actual properties. Eventually, at the end of your investing life cycle, taxes would be due, but the strategy allows you to keep trading up for more profitable investments as many times as you would like.
This strategy is not available with a home you use as a primary residence or as a vacation home, though there are tax-advantaged strategies for those uses too.
Stay in the game
If you want to truly reap the fruits of your real estate investing labor, you've got to stay in the game long enough to do so. Staying diversified and educating yourself about all facets of the business will keep the investment income coming, and help you grow your portfolio along the way.
Got $1,000? The 10 Top Investments We'd Make Right Now
Our team of analysts agrees. These 10 real estate plays are the best ways to invest in real estate right now. By signing up to be a member of Real Estate Winners, you'll get access to our 10 best ideas and new investment ideas every month. Find out how you can get started with Real Estate Winners by clicking here.