Get our 43-Page Guide to Real Estate Investing Today!
Real estate has long been the go-to investment for those looking to build long-term wealth for generations. Let us help you navigate this asset class by signing up for our comprehensive real estate investing guide.
House flipping involves buying a property at a discounted price, improving it in some way, and immediately selling it for a profit. 
Popular cable TV shows make flipping look like an easy way to make thousands of dollars quickly. Of course, these "reality" shows are for entertainment. The reality is that house flipping is a business endeavor and it's much easier to lose money than it is to make a fortune flipping properties. 
Flipping can result in a nice payday if you know what you're doing. I flip two to three properties a year, and I've learned a lot about what it takes to be successful in the business.
Here's a peek inside what it takes to profitably flip properties. 
1. Finding deals
It all starts here. House flippers need to acquire the right property at the right price. Finding those properties requires having multiple sources, like the MLS, wholesalers, auctions, foreclosures, short sale negotiators, and your real estate network. And it involves intimately understanding the market so you can quickly distinguish a deal from a money pit.
Real estate is local, and since you can't possibly know enough to find good deals in every neighborhood, narrowing your search is key to efficiently getting deals under contract.
Experienced flippers seek out properties that satisfy the 70% rule, which means buying the property at 70% of the after repair value (ARV) minus rehab costs. For example, a house flipper would offer $112,000 for a home with a resale value of $200,000 that will take $40,000 in rehab costs ($200,000 x 70% - $40,000 = $112,000).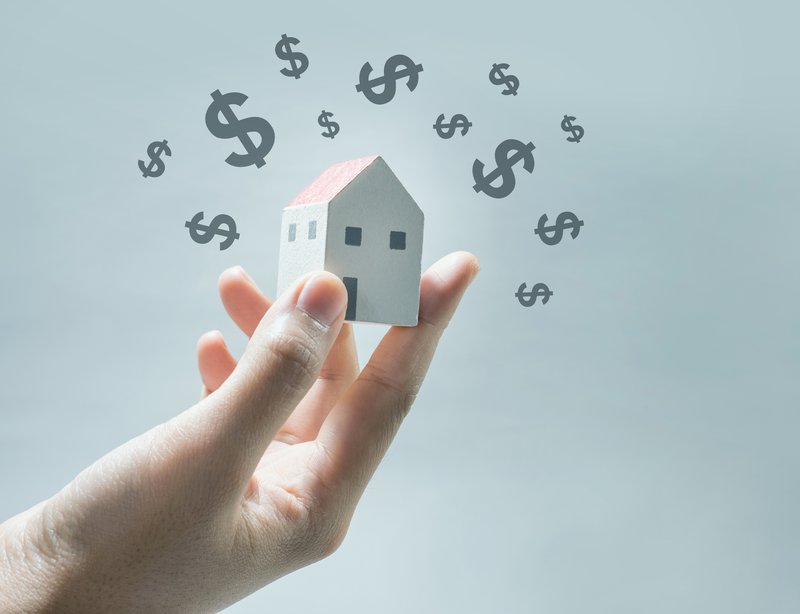 The 70% rule is simply a rule of thumb to do a quick evaluation, not a guarantee of profits. In this example, it looks like the flipper is pocketing a profit of $48,000, which may sound extremely lucrative. But it doesn't take into account many costs involved in the house flipping process, such as taxes, holding costs, financing expenses, and selling costs. 
Finding deals takes significant time, effort, and perseverance. They won't be delivered to you as you sit at your computer crunching numbers. And while a real estate agent is a great asset on your team, it's not your agent's job to serve up analyzed deals to you on a silver platter. 
Flipping requires finding and analyzing dozens of properties. I've found that my average month looks like this:
I run the numbers on 25 to 30 deals.
I visit 12 to 15 of them.
After revising my analysis, I make three to four offers to get one deal.
It's worth the time and effort. Overpaying for a property is very difficult to recover from. You may not make any profit at all.
2. Analyzing deals
If you're not comfortable with math, you're going to face a big challenge in house flipping. As a flipper, it's not kind of about the numbers. It's all about the numbers! You need to:
estimate the property's value in its current condition to know how much to offer;
have an idea of what you'll pay for closing costs,
calculate the material and labor costs of renovation;
pinpoint the after repair value so you know what to pay for acquisition, rehab, and ownership transfer;
estimate your holding time and calculate the costs of temporarily owning the property, including taxes, utilities, permits, water, sewer, and HOA fees; and
account for selling costs. A good budget figure is 8%, which includes agent commissions of 5%, inspection repair requests of 1%, and closing costs of 2%. On a $200,000 home, that's a cost of $16,000 when it's time to sell the property. 
Accurately projecting your costs is crucial to making a profit in house flipping. Factor your profit margin into your analysis as an expense to make sure you hit it. 
3. Funding deals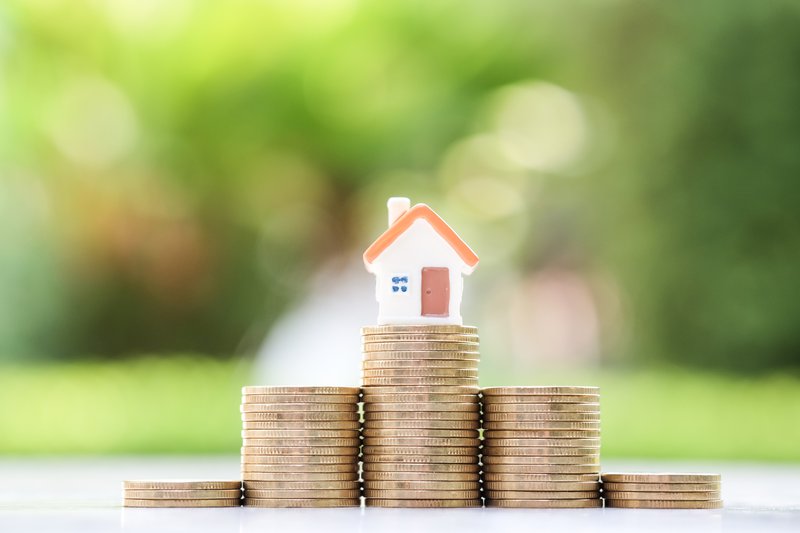 Properties are big-ticket items. The average home value in the U.S. is $200,000. As a flipper, you need readily available funds to purchase and rehab the property.
Traditional banks and financial institutions are in the business of providing mortgage loans to homeowners for move-in-ready properties. While real estate investors who buy and hold rental properties can qualify for conventional mortgages, flippers need short-term funding to cover the purchase price. Here are 12 funding sources flippers can tap into.
When lining up flip funding, it's important to have a reserve fund. Budgets are estimates -- things you didn't budget for will come up. I always allow at least $10,000 in my calculations for unknown repairs, and that has cost me some deals. But losing a deal that could end up costing me too much to make a profit is no loss at all.
It's also important to know the interest rates you can expect from short-term funding. A high-interest loan might not give you as much time as you'd like to complete the project before it starts encroaching on your profits.
4. Acting fast
House flipping is a fast-paced real estate investing strategy. There's significant competition, so you need to act quickly to get the best deals under contract. 
Once you close on the property, the clock starts ticking. Every day you own the property costs you money. The renovation needs to happen quickly so you can get the property on the market. Once on the market, the property needs to be competitively priced so it sells quickly.
Your agent can help you run comps, but markets are fluid and can change quickly. The ARV you estimated may change in a matter of weeks. A property that's priced too high lingers on the market and typically sells for less than properly priced properties. 
Properties that sit vacant can develop issues that go undetected, too. On my last flip, there was a delay in my buyer's financing approval. During the postponement period, a huge storm hit the area and the otherwise dry basement leaked water. That delay extended my ownership of the property and ended up costing me an extra $6,400 for remediation and waterproofing. 
Successful house flipping demands speed to reduce risk and secure your return on investment (ROI). There's only one payday: the day of closing. That's the finish line flippers sprint for. 
5. Managing risk
There's a lot of risk in house flipping. You can run into unanticipated construction issues that turn your profit into a loss. Vacant properties are targets for squatters. Properties under construction are targets for tool thieves. The market can turn against you. That contractor you let go might slander your good name and reputation on social media. 
One of the biggest mistakes is also the easiest to make: over-improving the property. You never want to be the best home on the block. The highest-priced home in the neighborhood raises the market value of other homes and the other homes drag down the market value of the highest-priced. 
Every dollar you spend unwisely is a dollar you won't see in your bottom line when you sell the house. I constantly remind myself of this because it's tempting to over-improve a property. While I don't buy the cheapest grade carpet and discount appliances, I do find the least expensive options that deliver the quality and look needed to sell in that neighborhood. I look at the sold comps to see what renovations will deliver the highest possible return on my rehab dollars. 
You can mitigate a lot of risk through careful planning. Regardless, your projected ROI needs to reflect the property and business risks of house flipping. That includes your money risk. A project that involves $350,000 should deliver more profit than a $150,000 flip. 
6. Sticking to your strategy
There are different strategies involved in flipping. And being successful at your strategy demands focus. The best advice I was given early on was to choose a strategy, become an expert at that strategy, and stick with it. 
I focus on single-family residences that have been fairly well maintained but need a deep cleaning and major updating to be move-in ready for a first-time homebuyer.
That strategy informs my flipping process from buying a house to selling it. I know my market and the renovations I make are very specific to what appeals to those homebuyers. I don't put granite countertops in every flipped home, but I do make sure that the fixtures and finishes appeal to my target demographic. While those tiny tiles and movie star bulb lighting in the bathroom would need to be changed for a luxury homebuyer, it's less of an issue for first-time homebuyers.
Put together a reliable and experienced team to help you achieve your strategy. This might include:
a title attorney;
a general contractor;
lending partners; and
licensed tradespeople, such as plumbers, electricians, heating and air specialists, painters, roofers, and appliance installers.
Schedules depend on other people doing what you need them to do on time. Choosing the right people and building good relationships is key. 
Know what you're getting into
HGTV spurred a lot of interest in flipping and many do-it-yourselfers jumped in to buy and sell homes that they've improved. But house flipping isn't passive investing. It's nearly impossible to do it as a part-time activity to supplement your income -- it takes too much time and money. It's a job and it involves a lot of risk that you need to manage closely. 
It can be profitable with the right mindset, skills, and team. It's never boring, as each day and phase has unique challenges. Start with one deal at a time and learn as you go.
Who knows? You might just fall in love with it and decide to quit your "real" job. 
Got $1,000? The 10 Top Investments We'd Make Right Now
Our team of analysts agrees. These 10 real estate plays are the best ways to invest in real estate right now. By signing up to be a member of Real Estate Winners, you'll get access to our 10 best ideas and new investment ideas every month. Find out how you can get started with Real Estate Winners by clicking here.