Get our 43-Page Guide to Real Estate Investing Today!
Real estate has long been the go-to investment for those looking to build long-term wealth for generations. Let us help you navigate this asset class by signing up for our comprehensive real estate investing guide.
A pooled investment fund collects money from multiple investors and puts it in one managed portfolio. Pooled investment funds allocate the combined funds over a variety of investments that are professionally managed by one company.
There are a number of investment vehicles available for pooled investment funds, including real estate exchange-traded funds (ETFs), real estate investment trusts (REITs), real estate mutual funds, and real estate hedge funds.
Most pooled investment funds specialize in a particular sector. For example, real estate mutual funds buy a variety of REITs, real estate stocks, indices, or a combination of the three. Additionally, there are real estate pooled investment funds that focus on a specific niche like buying mortgage notes, apartments, medical buildings, senior housing, or self-storage facilities.
What are the benefits of investing in pooled investment funds?
The first and greatest benefit is that these funds mitigate your risk. When you invest in a pooled investment fund, your portfolio contains diversified assets. This lowers risk; if one asset underperforms, the other investments should support the overall return and profitability of the fund. Risk is further reduced with less overhead and cost-sharing.
Another benefit of pooled investment funds is the low upfront cost. While each fund has different investment thresholds or minimum investment amounts, most are low-cost initial investments. They can start as low as a few hundred dollars. This lets people enter a sector of investing that's normally off-limits to them because of limited time or available funds.
The final major benefit of investing in a pooled investment fund is that it's a passive investment vehicle. You aren't responsible for finding the investment, negotiating the price, managing the asset, or determining the ideal time to sell. This is all done by a professional, experienced fund manager. It's a hands-off opportunity to grow your money in a lower-risk way. (But please remember: Investing takes work no matter how passive the opportunity.)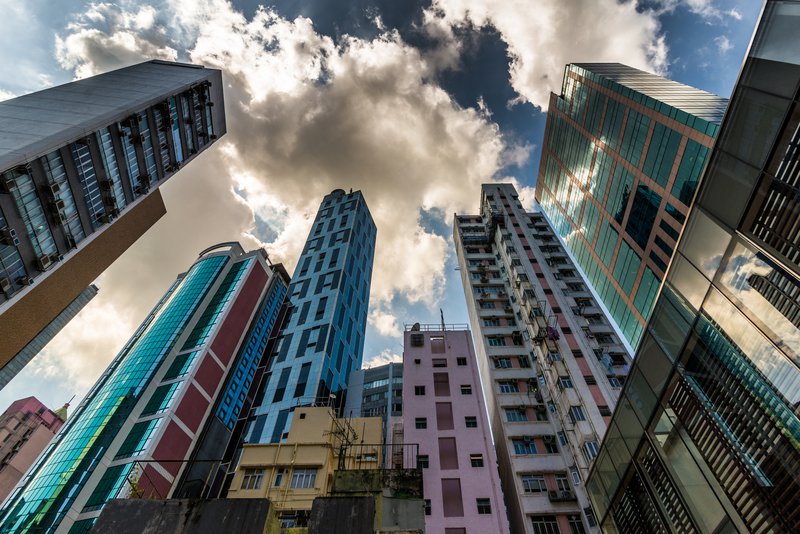 Public versus privately pooled investments
For the most part, pooled investment funds are available to almost anyone. In general, ETFs, REITs, and real estate mutual funds are a low-cost investment that you can invest in or get out of at any time.
There's also a private sector of pooled investment funds that are typically available only to accredited investors. These require a higher investment up front and have less liquidity in comparison to publicly traded pooled investment funds.
Many of these private pooled investment funds allocate investor's money into different sectors of the market, like mortgage notes, apartment complexes, senior housing, single-family fix-and-flips, or commercial assets. These funds must be registered with and adhere to the rules of the Securities and Exchange Commission (SEC). Most investors that work with private funds are discovered through word of mouth, networking events, conferences, or real estate associations.
How do I make money in a pooled investment fund?
When you invest in a pooled fund, you don't own the assets -- the fund does. The fund pays investors in a number of ways. Some provide a preferred return, pay a dividend, pay interest, or distribute payouts from capital gains. Each fund is set up differently, so understanding how and when you'll receive your return is important before you invest.
Many are set up for longer-term investments and your investment will be illiquid until a return is realized. Always look at the offering documents carefully to fully grasp what an investment entails.
How do I choose a pooled investment fund?
Since you're investing in a company and their niche sector, do your homework on the profitability of that sector in the current and coming market. Look at the fund's track record and the reputation of the fund managers. After all, you're putting your hard-earned money into their hands for management.
Know who you're working with and understand what they're investing in. Below are some factors to consider and explore before choosing a pooled investment fund:
Learn about the fund's process for due diligence. What research do they conduct to evaluate the asset?
What are the underwriting criteria for the assets the fund invests in and what's their plan for selling those assets?
How long have they been in business and what are some examples of completed transactions or successful funds?
What's the timeline for the investment and what returns are provided to the investor?
What's the process for removing your funds from the investment? If it's privately traded, what is the period of time you cannot withdraw your investment without penalty?
Are there any fees charged to the investor? (This is especially important when investing in mutual funds!)
Pooled investment funds are a great opportunity for investing passively -- especially for investors with limited available funds. With the variety of pooled investment vehicles available in the market, investing in real estate has never been easier. And remember: All investments have risks, and it's up to you to determine which pooled investment vehicle is right for you.

Got $1,000? The 10 Top Investments We'd Make Right Now
Our team of analysts agrees. These 10 real estate plays are the best ways to invest in real estate right now. By signing up to be a member of Real Estate Winners, you'll get access to our 10 best ideas and new investment ideas every month. Find out how you can get started with Real Estate Winners by clicking here.