Get our 43-Page Guide to Real Estate Investing Today!
Real estate has long been the go-to investment for those looking to build long-term wealth for generations. Let us help you navigate this asset class by signing up for our comprehensive real estate investing guide.
*By submitting your email you consent to us keeping you informed about updates to our website and about other products and services that we think might interest you. You can unsubscribe at any time. Please read our Privacy Statement and Terms & Conditions.
Real estate offers some of the most exciting investment opportunities for investors. Anyone can own real estate, making it broadly accessible and attractive to investors.
But investors have to meet regulatory requirements take part in some real estate deals. For these kinds of deals, you need to be an accredited investor. Below, we'll look more closely at what an accredited investor is and when it's important to be one.
Who the SEC says is an accredited investor
Rule 501 of the U.S. Securities and Exchange Commission's Regulation D sets forth the definition of an accredited investor. There are a lot of categories, many of which apply to large financial institutions. For instance, banks, insurance companies, and investment companies automatically qualify. So do most employee benefit plans with assets of $5 million or more.
For individuals, the most common requirements to qualify as an accredited investor are the following:
An individual net worth (or joint net worth with a spouse) exceeding $1 million. You can't include the net equity in your primary residence as part of the $1 million.
An individual income of more than $200,000 in each of the two most recent years, or a joint income with a spouse exceeding $300,000 in those years. You must also have a reasonable expectation of reaching the same income level in the current year.
You only have to meet one of these requirements to be considered an accredited investor. There's a way to get accredited status without meeting either of the requirements above, too. You have to qualify as an insider in the business entity in which you're investing. That means you have to hold a position such as director, general partner, or executive officer. If you do that, you can be accredited for the purposes of investing in that company.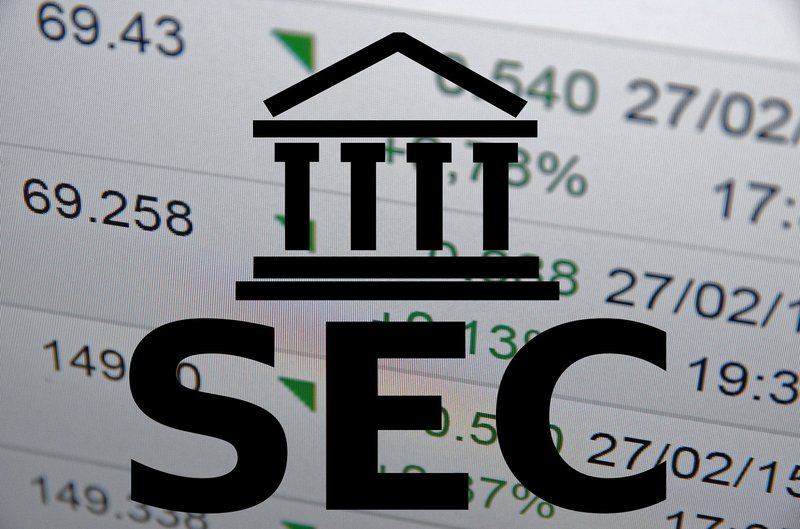 Why is being an accredited investor so important?
Accredited investor status opens the door to certain forms of ownership that aren't available to everyone.
If you want to buy a single property outright,you always have the right to do that on your own. But most people can't afford to buy a single commercial property, let alone a diversified portfolio of real estate holdings. They need to pool investment assets with other investors to open up investment opportunities in desirable properties. This exposure minimizes the risks associated with real estate assets.
For a real estate business venture to collect investment capital from investors, it has to comply with applicable securities laws. In general, that requires the venture to register securities with the SEC. Those securities often include stock and other ownership interests in the business.
That's a costly process that requires a huge amount of effort, including:
the production of sophisticated and lengthy disclosure documents,
the filing of certain disclosures with the SEC, and
the approval of SEC regulators after a review process.
If a real estate business venture limits participation to accredited investors, it's exempted from the normal requirements.
Who decides whether you're an accredited investor?
The real estate business offering the investment. Which is counterintuitive.
Because the SEC requires accredited status for some investments, it's natural to assume that the SEC determines who's accredited. But that's not the case.
The real estate business venture itself must do its due diligence and verify the investor's claim of accredited status. If you reach out to a venture and want to invest, you can expect a lot of questions. You'll need to provide documents that verify your accredited status.
The penalties for letting an unaccredited investor slip through the process are harsh. So real estate ventures are motivated to do a thorough job.
What investments are available to accredited investors?
As an accredited investor, you can find business ventures that specialize in just about any type of real estate. Some of these types of properties include the following:
Multifamily residential properties, including condominiums and apartment buildings.
Industrial real estate in areas like manufacturing, distribution, storage, and R&D.
Retail real estate at shopping malls, single-building roadside properties, big-box store locations, and single-business buildings.
Office real estate, including extensive office parks and single-building locations.
All of these categories are also available to investors who don't meet accredited investor standards for SEC purposes. Publicly traded real estate investment trusts (REITs) have gone through the full registration process with the SEC. So anyone can buy or sell shares without being accredited.
Entities that focus on a smaller number of properties typically aren't publicly traded. Because of that, they don't go through the SEC process to register their shares or other business interests. For them, accredited investor status is the best way in.
Crowdfunding platforms are one of the newest opportunities for accredited investors. Services like CrowdStreet, Fundrise, and Cadre take advantage of recent legislation to pool investments from many investors.
But accredited investors get access to the widest variety of crowdfunded deals. Some platforms do offer a limited selection of real estate investment to everyone. Though they often make their premier opportunities available only to accredited investors.
Get yourself accredited
Do you want to find a middle ground between owning individual properties and owning tiny interests in a real estate investment trust? Accredited investor status is a must-have.
Reaching the net worth or income thresholds required to become accredited opens up a world of opportunities.
Unfair Advantages: How Real Estate Became a Billionaire Factory
You probably know that real estate has long been the playground for the rich and well connected, and that according to recently published data it's also been the best performing investment in modern history. And with a set of unfair advantages that are completely unheard of with other investments, it's no surprise why.
But those barriers have come crashing down - and now it's possible to build REAL wealth through real estate at a fraction of what it used to cost, meaning the unfair advantages are now available to individuals like you.
To get started, we've assembled a comprehensive guide that outlines everything you need to know about investing in real estate - and have made it available for FREE today. Simply click here to learn more and access your complimentary copy.