Get our 43-Page Guide to Real Estate Investing Today!
Real estate has long been the go-to investment for those looking to build long-term wealth for generations. Let us help you navigate this asset class by signing up for our comprehensive real estate investing guide.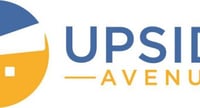 Upside Avenue
Upside Avenue's business specializes in providing multifamily property offerings through its Multi-Housing Income REIT. While the offerings look attractive, the company's fee structure and generous use of debt gives us pause.
Offerings for non-accredited investors
Attractive portfolio of multifamily housing
Extensive industry experience, but inextricably linked to its developer
---
Bankruptcy Protection
6/10
Diversified Fund Options
3/5
Non-accredited Investor Offerings
5/5
What is Upside Avenue?
Upside Avenue is a real estate crowdfunding platform where investors can invest in the Multi-Housing Income REIT, Inc., a nontraded real estate investment trust (REIT) that's sponsored and managed by Casoro Group. Casoro Group has nearly two decades of experience investing in and developing multifamily housing assets in Texas and surrounding states. In addition to serving as a platform to raise capital for the REIT, Upside Avenue offers educational content to help investors discover their upside.
Upside Avenue's REIT has a lot of appealing aspects. First, its focus on multifamily housing is appealing since this is one of the safest, most in-demand real estate asset classes out there. Next, its focus on Texas and neighboring states is appealing, as Texas is one of the fastest-growing states both in terms of population and a steadily diversifying economy. We like this combination very much, particularly since its sponsor knows Texas' best markets, like Houston, San Antonio, and Austin.
With that said, the close relationship between Casoro Group and Upside Avenue also creates some risk. With many other REITs, the REIT manager works with third-party sponsors to source and develop new real estate deals. With Upside Avenue, Casoro Group does most of the heavy lifting. While the REIT does invest alongside outside institutional investors, Casoro Group's responsibilities range from managing the REIT to sourcing properties to managing construction (it owns a construction company) and operating properties.
Sure, there's the potential for more efficiency when it's all essentially "in-house," but there's also more risk if Casoro Group struggles. If it were to fail, then every aspect of every deal would be affected, potentially leading to significant losses for investors.
Summary: Is Upside Avenue a good investment?
One of the challenges many investors face when trying to choose a crowdfunded real estate investment is knowing what investment is right for them. The fact is, there are dozens of real estate crowdfunding platforms offering hundreds of real estate deals every month.
The deals can range from something as simple as investing a couple hundred bucks in a loan to a small developer who flips houses to something as complex as making a $50,000 investment in a multimillion-dollar commercial development project that's slated to take 10 years from start to finish.
In addition to the complexity and investing minimums, there's the challenge of picking the asset class that's right for your personal risk/return profile, and investing in a deal that will deliver the right balance of long-term total returns and short-term income you're expecting.
Where does Upside Avenue fall on that spectrum? It's a simple way to make a long-term investment in a diversified collection of one of the lowest-risk categories in commercial real estate: multifamily housing. It's also an expert in developing these properties in the markets it operates in.
However, it does have a close relationship with Casoro Group that creates substantial risks that investors should not ignore.
What are Upside Avenue's pros and cons?
Pros
Unique asset class with a great return profile: Multifamily housing is one of the safest real estate asset classes.
Sponsor is an expert in asset and markets: With nearly 20 years of experience developing these properties, Casoro Group knows multifamily housing well. It's also an expert in the markets it operates in.
Open to nonaccredited investors: You don't have to earn $200,000 per year or have a $1 million net worth (excluding your home) to invest in Upside Avenue's REIT.
Low investment minimum: Investors only need $2,000 to invest in Upside Avenue's nontraded REIT.
Cons
Related-party risk: Casoro Group is a proven expert in multifamily housing development in Texas, but it's also the developer and operator of the assets the REIT invests in. With one party involved in every aspect of both managing the REIT and developing the properties, there's higher risk if Casoro Group were to struggle.
Debt risk: While the REIT doesn't directly carry debt, it invests in real estate projects that carry property-level debt. It currently caps debt at 80% of its NAV, which is higher than other REITs. If market conditions deteriorate, properties with higher leverage ratios could experience significant investment losses.
Fees: While Upside Avenue doesn't charge any up-front fees like some crowdfunding REITs, Casoro Group collects a 1% annual asset management fee. In addition, clients of the investment services and management system pay a 1% annual investment advisory fee. Further, when the REIT sells properties, it charges a 2% disposition fee of the property asset value.
Is Upside Avenue legit? How strong is it?
With a sponsor that's invested in more than $1 billion of commercial real estate across multiple economic cycles, yes, Upside Avenue looks like the real deal. Moreover, it has a lot of aspects that we really like, including the asset it specializes in and the markets it knows best. Casoro Group's founder and chairman, Monte Lee-Wen, is also the principal of Upside Avenue and owns a majority stake in the business.
In addition to investing in properties acquired through or developed by Caroso Group, the REIT also often invests alongside other major institutional investors. Caroso Group thoroughly vets these investments and ensures that the fees they charge at the project level are fair and in line with industry standards.
Upside Avenue management
Upside Avenue shares its management team with Casoro Group, including CEO Yuen Yung and CIO Chirag Hathiramani (who oversees the entire investment acquisitions process). Casoro Group founder and chairman Monte Lee-Wen holds the same role for Upside Avenue and is also its largest investor.
In addition to management, Upside Avenue relies on Casoro Group for key personnel across its operations. This means access to a highly qualified group of industry experts; the downside is that shared responsibilities at other Casoro Group entities can create conflicts of interest.
How Upside Avenue works: How are investments sourced?
When you invest in Upside Avenue, you're actually buying an equity stake in Multi-Housing Income REIT, Inc., which then uses your capital to invest in multifamily housing properties, primarily apartment complexes. For example, the REIT added six multifamily properties to its portfolio in early 2020 centered around the Dallas-Fort Worth and Houston markets. Those new additions were "A- to B-class assets in bulletproof locations where we can actually derive long- term appreciation while driving a healthy dividend today," according to CIO Chi Hathiramani.
The properties are sourced by Casoro Group, which also develops them, utilizing its fully integrated capabilities, including using its subsidiary construction business to perform renovations.
There are positive and negative aspects to this tight integration. The positive is you have a proven developer with expertise and success in the markets and asset type. You also should see benefits from that integration, in terms of cost containment and efficiencies.
However, the potential negatives can't be ignored. Since the REIT's manager is also the sponsor and developer of the real estate projects, and also runs the construction company, there's increased risk to investors if Casoro Group, or any of its subsidiaries involved in various parts of the deal, were to struggle or become insolvent. Simply put, it would potentially lead to substantial investor losses, particularly if ongoing real estate deals were in some stage of uncompleted construction or renovation. However, it's worth noting that the construction company is an arm's-length affiliate of Casoro Group and competes for business from the company, typically only winning about 50% of the project awards.
This is compounded by the fact that debt is utilized to fund as much as 80% of every real estate deal that's bought by the REIT. An inability to service that debt could result in a default -- and potentially an asset being foreclosed.
To be clear, this isn't a unique risk to Upside Avenue; it's just potentially compounded with so much related party risk across every aspect of every deal.
Who can invest with Upside Avenue?
The Upside Avenue Multi-Housing Income REIT is open to all investors, as long as you can meet the minimum investment amount as described below. It's also worth considering whether the liquidity requirements of this investment are right for you. As with every other similar crowdfunded investment out there, with very limited ability to sell, it's not a liquid investment, as will be described in more depth later.
What is the minimum Upside Avenue investment?
Upside Avenue's Multi-Housing Income REIT has a $2,000 minimum investment, but of course you can make larger investments if you abide by the requirements under Reg A+: You cannot invest more than 10% of the greater of your income or net wealth.
What are Upside Avenue's fees?
Investors in Upside Avenue's Multi-Housing Income REIT will pay a total of 2% in annualized asset management fees. However, there are other fees -- and ones that could be substantially more meaningful -- that investors should be aware of that are disclosed in the company's filings with the Securities and Exchange Commission, better known as the SEC.
In the offering circular addendum filed with the SEC, it was disclosed that the following fees could be charged at the property level:
Up to 3% of investment cost in finder's fees.
Up to 3% of investment cost in acquisition fees.
Up to 1% of "investment level" disposition fees.
2% of total sale in disposition fees.
Up to 15% of cost building and contractor fees.
Up to 4% (typically of revenues) property management fees.
However, it's important to note that the company must disclose the maximum fees that a sponsor could charge on a deal per SEC regulations. Historically, the REIT has not charged fees at these levels and would typically not invest in a deal with such a heavy fee structure. On average, the properties across the REIT's portfolio typically pay a 3% property management fee, asset management fees of less than 1%, and construction management fees under 5%.
Upside Avenue returns: What should you expect?
Since the Multi-Housing Income REIT is relatively new, we don't have a substantial track record of results to go by. However, Casoro Group has an extensive track record of delivering strong returns for investors. It has spent nearly 20 years acquiring and developing over $1 billion in real estate, primarily for institutional investors and very high-net-worth individuals and families. Through the end of 2019, Casoro's investments had generated a 24.8% average annual total return (6.3% from dividends and 18.5% from capital appreciation). That historical track record is a positive for Upside Avenue.
We also like the asset class it focuses on -- multifamily housing, which tends to perform well across economic environments -- and its focus on Texas and neighboring states it knows well, which are also some of the fastest-growing metro areas in the country.
Combined, we expect this should result in acceptable returns and a dependable dividend that's supported by the cash flows multifamily housing tends to generate in every economic environment. The REIT's stated projection is 10% to 15% average annual returns -- net of all fees -- with about half of that coming from dividends the REIT pays quarterly.
When (and how) can you sell Upside Avenue investments?
In general, investors should consider this to be a long-term investment. Upside Avenue does have a liquidity provision, under the following redemption plan:
| | |
| --- | --- |
| How long have you owned? | What you get if you sell |
| Less than 1 year | Cannot sell during year 1 of ownership |
| Between 1 year and 2 years | 98% of per-share net asset value (NAV) |
| Between 2 years and 3 years | 99% of NAV per share |
| More than 3 years | 100% of NAV |
The redemption plan also states that it will only repurchase shares as liquidity provides, and not more than 5% of weighted shares outstanding in any one calendar year. In other words, don't count on being able to cash out quickly. That was the case in early 2020 as the REIT suspended redemptions to preserve cash due to the market uncertainty at that time.
This redemption plan is similar to that offered by other non-traded REITs you may be considering and serves as a reminder that none of these kinds of investments are good places to put capital you may want to access quickly, because you may not be able to.
Going mobile: Is there an Upside Avenue app?
Like most other online real estate investing websites, Upside Avenue doesn't have an app, but its website is optimized for mobile; you can do anything on your smartphone or tablet that you'd be able to do on the desktop website.
Upside Avenue risks: Is Upside Avenue safe to invest with?
Like with other online crowdfunding platforms, there are two main sources of risk:
Platform risk.
Developer risk.
With Upside Avenue, those risks get rolled together, since Casoro Group is both the sponsor and asset manager for Multi-Housing Income REIT, Inc. and the developer and sponsor of most real estate deals the REIT invests in.
Let's break it down: Yes, the REIT is a separate, bankruptcy-remote legal entity, so the assets it owns are removed from Casoro Group. However, since Casoro Group, through its subsidiary businesses, is involved in every aspect of every project from acquisition through stabilization, renovation, and sale, a failure at Casoro Group would have serious negative consequences for every asset owned by the REIT.
Debt is another source of risk for this REIT since it can use debt to fund as much as 80% of each real estate project. Responsible use of leverage can boost returns, but it also increases the pressure to execute well, since leverage can also amplify losses significantly.
Those are the risks, but Casoro Group has a strong track record, including across the Great Recession and housing crisis. But when it comes to this kind of investing, investors need to understand the worst-case scenario and work backward from there. The reality is, most other platforms work with third-party developers to source and develop real estate projects, which helps reduce the risk of losses related to a single party going out of business.
Our bigger concern is the sizable deal-level fees the REIT may incur for acquisitions or development projects. Considering that REIT investors are the ones taking on the bulk of the risk, we prefer to see fees that reward investors for taking on the risk, with developers compensated when a project outperforms its targets. The fee structure here could create a bigger guarantee for Casoro Group, or the third parties it works with, and reduce the potential profits for investors while increasing their risk. It's up to you to decide whether the company's experience and expertise are worth paying up for.
Overall, Upside Avenue looks like a solid opportunity for investors seeking a non-traded REIT focused on multifamily properties in many of Texas' fastest growing markets. It's backed by a solid sponsor with an excellent track record that knows the market well. While the REIT's heavier use of property-level debt and development focus increases its risk profile, those factors also give it the potential to generate double-digit total returns.
Got $1,000? The 10 Top Investments We'd Make Right Now
Our team of analysts agrees. These 10 real estate plays are the best ways to invest in real estate right now. By signing up to be a member of Real Estate Winners, you'll get access to our 10 best ideas and new investment ideas every month. Find out how you can get started with Real Estate Winners by clicking here.