Get our 43-Page Guide to Real Estate Investing Today!
Real estate has long been the go-to investment for those looking to build long-term wealth for generations. Let us help you navigate this asset class by signing up for our comprehensive real estate investing guide.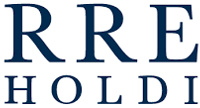 RREAF Holdings
RREAF Holdings has been in the real estate development business for over a decade but has recently opened up to crowdfunded deals. Its integrated business model has both benefits and shortcomings for investors.
Long tenured executive team with a track record of success
Generous use of leverage
For accredited investors only
---
Bankruptcy Protection
7/10
Diversified Fund Options
2/5
Non-accredited Investor Offerings
0/5
What is RREAF Holdings?
RREAF Holdings is a real estate developer that also offers a crowdfunding platform with stand-alone commercial real estate investments for accredited investors. Unlike the majority of crowdfunding platforms that started from the ground up targeted as marketplaces for investors to find real estate investments, RREAF has been investing in and developing real estate for over a decade and only began offering crowdfunding on its online platform in recent years. That's a key differentiator as investors are investing directly with the sponsor of a deal instead of through an intermediary.
RREAF Holdings is a fully integrated company with subsidiaries that manage properties, have involvement in construction, handle asset management, and do just about everything else it takes to acquire, develop, operate, and eventually liquidate a property.
One of the company's affiliates is IIRR Management Services, a joint-venture asset management company it co-owns with fellow crowdfunding real estate company iintoo. It oversees the entire real estate portfolio of RealtyShares, a now-defunct crowdfunding platform.
Summary: Is RREAF Holdings a good investment?
Based on the track record of deals that have fully exited, RREAF Holdings has done well for investors. But like every other platform, you should understand how it makes money, where its incentives are aligned, and whether its strategy is right for you.
The good things about RREAF Holdings' structure is that as a fully integrated company, it has more control over each investment. This is different from the majority of platforms, which typically feature deals from third-party sponsors who handle all the details.
However, there's potential downside to consider with this relationship. Investors can't pick from deals by other developers, and since RREAF (either directly or through a subsidiary or related party) handles almost every aspect of development and operation, there's more risk to investors if the company were to struggle or fail. While your investment in each deal is in a separate legal entity (meaning it's not exposed to a worst-case bankruptcy of RREAF directly), having one company handle every aspect of every deal could create a lot of problems keeping your investment whole.
What are RREAF Holdings' pros and cons?
Pros
Strong track record: Key executives have spent decades in real estate development, finance, and construction. This track record and experience is great to have on your side.
Positives of full integration: RREAF has full control over every aspect of each project as well as experienced executives who have a proven track record of operating.
Skin in the game: RREAF typically invests 5% to 10% of the necessary capital in deals.
Consistent deal flow: They typically feature a few deals at a time, and across various types of real estate. It also has a built-in development pipeline thanks to its master-planned community projects in Texas.
Diversified offerings: The company offers investors multifamily property acquisitions and a mix of projects from its development pipeline, including multifamily, single family, and retail.
Self-directed IRA investing: RREAF will work with most SDIRA custodians.
Cons
Negatives of full integration: Even with deals structured as bankruptcy-remote entities, investors are counting on RREAF for everything. An RREAF failure would have implications across every deal that could result in losses due to mismanagement.
Only open to accredited investors: Only investors with more than $1 million in net wealth (excluding your primary residence) or $200,000 in annual earnings can invest in deals on the RREAF platform.
Above-average minimums: Some deals are offered at a $25,000 minimum investment, but higher minimums are common.
Highly leveraged deals: Many of its properties are funded at an average of 70% debt-to-value. For commercial real estate, this is a very high amount of leverage, and that creates additional risk of losses for investors.
Is RREAF Holdings legit? How strong is it?
RREAF Holdings is a legitimate real estate company with several affiliates. RREAF Residential is a fully integrated property management firm that manages a 9,700-unit multifamily portfolio valued at more than $750 million. IIRR Management Services oversees one of the largest crowdfunded real estate investment portfolios in the world with more than 200 properties with over $1 billion in assets. It also has a construction services company and two separate capital partnerships that raise debt and equity funding form a range of investors to acquire and develop real estate.
The company's large scale enables it to raise capital for sizable projects. For example, in early 2021 it completed its largest offering to date. The Sun Belt 12 portfolio raised $120 million of equity and had a total portfolio capitalization of $386 million.
With property management, construction, and asset management subsidiaries, the company participates in every aspect of commercial real estate, including several (like property management) that generate steady, consistent cash flows across every economic environment.
RREAF Holdings' performance
RREAF's online crowdfunding platform is still relatively new. However, it has delivered solid results so far. At the time of our review in early 2021, it had closed or agreed to sell eight projects on its multifamily platform. IRRs have ranged from 7.02% to 29.8% on holding periods between less than one year to more than five years.
RREAF Holdings management
RREAF is led by CEO Kip Sowden. With over 30 years in commercial real estate, he has been involved in the acquisition, operations, and development of over $400 million of commercial real estate personally and has brokered over $2.5 billion in commercial real estate transactions.
The company promoted Jeff Holzmann from President of Asset Management to its COO in the last year. He oversees the entire RealtyShares portfolio. We interviewed Mr. Holtzmann in 2020.
RREAF's former COO Doug McKnight, who transitioned to president and chief investment officer, and CFO Mitch Provosty are also key executives, with extensive experience in real estate finance, operations, and construction that rounds out the company's capabilities.
How RREAF Holdings works: How are investments sourced?
Unlike other platforms that feature deals listed by third-party sponsors, RREAF Holdings only lists deals in its marketplace that it sponsors. Additionally, the company's subsidiaries will manage the properties, the construction, and other aspects of the development. The company created its own in-house development company, RREAF Construction Services (RCS), in 2020 to further streamline the development and construction process. The affiliate, which includes real estate professionals and seasoned contractors, will help the company develop master-planned communities, multifamily projects, and retail developments.
RREAF says it almost never acquires properties that are publicly listed, instead acquiring off-market properties and utilizing the extensive background and connections of its key executives. Sowden, for example, has a deep background as a real estate broker and has maintained his Texas broker's license for more than 20 years.
The company also has an extensive internal development pipeline. It includes a master-planned community with more than 3,000 acres in Midlothian, Texas, that will produce several individual development offerings over the next five to ten years. It also has a smaller master-planned development in Salado, TX, that will consist of multifamily, single-family, and mixed-use offerings in the coming years.
Who can invest with RREAF Holdings? What is the minimum investment?
RREAF Holdings is only open to accredited investors, meaning you must have a net worth of $1 million, excluding your primary residence (single or combined jointly), or earn at least $200,000 (single) or $300,000 (jointly) per year with the expectation of earning at least as much in future years.
Investments have different minimum investment amounts, with the lowest listed minimum we have seen of $25,000. However, most deals require a larger minimum, typically between $25,000 and $50,000, though some require even larger investments.
What are RREAF Holdings' fees?
As a fully integrated real estate company, the potential fees RREAF Holdings can earn are broader than most platforms that only make money from listing fees paid by sponsors or asset management fees paid by investors.
At the platform level, RREAF earns a 2% acquisition fee, a 1% financing fee (when applicable), and a 2% annualized asset management fee.
As the sponsor, the company can earn various fees depending on the structure of each deal. From what we have seen, a typical structure pays investors cash distributions to a current return minimum of between 7% and 8% (sometimes more or less), and the remaining distributable operating cash is split 80% to investors and 20% to the sponsor. So investors get paid first.
When a property is disposed of or refinanced, a similar split is typically in place, paying investors first up to a minimum amount, typically 10% or more, with the incremental net proceeds then split between investors and the sponsor.
It's really important to read the placement memorandum for each deal, as the split can vary greatly from one deal to the next. For instance, two deals we reviewed had very different payout structures: One rewarded investors with 70% of net transaction proceeds while the other paid out only 50% to investors.
It's up to you to read the fine print to know how you make money and how RREAF makes money.
As the operator of each project, the company (more accurately, typically a subsidiary or related party) also earns property management fees that can vary, paid out of operating cash flows. The benefit to having RREAF act as property manager is the higher level of control; the downside is that the negotiations for the rates it earns are not arm's-length negotiations and they may be above market rates.
RREAF Holdings returns: What should you expect?
RREAF has an experienced management team that has developed real estate through multiple full cycles and a fully integrated model. Because of that, there are things to like about the prospects of its crowdfunded offerings. While it doesn't have an extensive track record of fully realized deals, the early returns have been excellent. At the time of this review in early 2021, the company's multifamily platform had closed five transactions. These deals earned their investors IRRs in the range of 7.02% and 29.8% and equity multiples between 1.25 times and 2.09 times. It had several other deals either under contract with buyers or listed with a broker. If these transactions close at their listed or agreed-upon prices, they'd earn investors IRRs between 18.3% and 23.9% and equity multiples ranging from 1.76 times and 2.02 times.
With that said, investors should consider the potentially higher risk profile of the deals offered, which are often development projects that can use more debt than is considered conservative. More leverage can create more risk, particularly if a property is under construction, not fully occupied, or exposed to cyclical risk.
Put it all together, and make sure you dig into each individual deal you're considering and read the placement memorandum so you know the fee structure, the upside potential, and the risks that could cause losses.
When (and how) can you sell RREAF investments?
The nature of private commercial real estate investment is different from publicly traded investments. There is no secondary market for RREAF investments, and none of the placement memorandums we reviewed offered an early redemption plan. In other words, once you invest, your capital is not accessible for the duration of the investment.
This could be only a few years or much longer, depending on how the deal is structured as well as unexpected market conditions. From the data it provided us on the fully-realized multifamily deals it has offered, the shortest holding period was less than a year while it held most others for around five years. These longer-term holding periods are often in the best interests of investors. However, it means their cash can be tied up for many years.
So don't risk capital you can't afford to lose, and don't tie up money you may need to access in an emergency in any commercial real estate deal.
Going mobile: Is there an RREAF Holdings app?
RREAF doesn't have a mobile app, but our experience using the web browser on an iPhone was similar in look and function to accessing the platform on a desktop computer.
RREAF risks: Is RREAF Holdings safe to invest with?
With a management team that's experienced in every aspect of commercial real estate and with a long track record of success, RREAF has a lot going for it. Management is deeply connected, which can aid in sourcing the best deals. Since it -- or a subsidiary or related party -- handles development, property management, construction, and other areas, the company has a lot of control that other platforms lack. This can help improve execution and lead to better potential returns.
On the downside, since the crowdfunding platform is only part of RREAF's business, investors may not be getting the best deals, since the company also caters to institutional investors and other private investors, and not every deal it's involved in shows up in the online platform. There's also greater potential risk of losing money if RREAF were to fail (and RealtyShares provides a cautionary tale) since it handles so many parts of every project. That risk seems remote, though, given its large scale and diversified operations. Investors should also consider whether the costs of full integration outweigh the benefits, since the sponsor isn't sending projects out for bid but rather using in-house assets, subsidiaries, or related parties.
Lastly, there's also more risk due to the higher amounts of debt leverage that it may use to fund real estate deals.
Put it all together and investors must decide, on a deal-by-deal basis, whether the positives of its management team and integrated model are enough to outweigh the higher risks integration brings, plus potentially higher risks related to higher debt leverage.
Overall, there's a lot to like about the platform, given its experienced management team and early results. Those factors make it worth a closer look for accredited investors.
Got $1,000? The 10 Top Investments We'd Make Right Now
Our team of analysts agrees. These 10 real estate plays are the best ways to invest in real estate right now. By signing up to be a member of Real Estate Winners, you'll get access to our 10 best ideas and new investment ideas every month. Find out how you can get started with Real Estate Winners by clicking here.