Get our 43-Page Guide to Real Estate Investing Today!
Real estate has long been the go-to investment for those looking to build long-term wealth for generations. Let us help you navigate this asset class by signing up for our comprehensive real estate investing guide.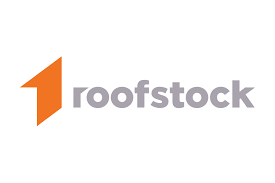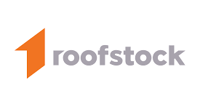 Roofstock
Roofstock provides a marketplace where you can buy (or sell) a rental property with tenants in place that provides rental income as soon as you close on the house. Its platform gives investors the ability to invest in hot rental markets without living there.
Lower-cost way to purchase rental properties
Offerings in over 70 markets
Large deal flow – Over 500 transactions a month
---
Bankruptcy Protection
8/10
Diversified Fund Options
1/5
Non-accredited Investor Offerings
5/5
What is Roofstock?
Roofstock is a unique platform in the real estate crowdfunding space. It operates a marketplace where investors can buy and sell single-family rental properties (SFR). Roofstock enables investors to buy an entire single-family home (in their current city or another market) to rent out for monthly income. Investors can also use the platform to build a diversified portfolio of SFRs one deal at a time or through a ready-made portfolio.
The $4 trillion SFR market has historically provided strong and stable cash flows throughout the economic cycle. There are currently 16 million SFRs in the U.S., and that number should expand by 13 million by 2030. That combination of stable returns and growth has made it an increasingly attractive market for real estate investors over the years.
Traditionally, investors had to find properties worth converting into SFRs. However, Roofstock makes it easy to get into the SFR market. Investors choose a property from the marketplace, get financing or purchase it with all cash, take title in their name, and hire a property management company (Roofstock vets several to make the process easy) to deal with tenanting and maintenance (or manage the property themselves, if they so choose).
Roofstock provides a marketplace where you can buy (or sell) a rental property with tenants in place that'll cash-flow as soon as you close on the house. It's free to join and view properties, and unlike so many real estate crowdfunding platforms, Roofstock doesn't require you be an accredited investor to transact on the platform. It's very easy to set up search parameters to help you find the type of deal you're looking for. And with offerings in over 70 markets, Roofstock has an impressive amount of deals to choose from.
In addition to directly purchasing entire SFRs, Roofstock has added a second investing option, Roofstock One, allowing investors to purchase shares of fully managed rental homes. While only currently available to accredited investors, Roofstock ONE offers shares representing one-tenth of the home's equity. Investors pay an asset management fee and receive the economic rights in the underlying home, including net rental income, tax benefits, and appreciation, without any of the responsibilities of being a landlord. After six months of ownership, Roofstock offers investors liquidity options that include converting to traditional ownership and possible share redemption.
Roofstock also offers newly-built homes by leading national home builder Lennar (NYSE: LEN). While currently only offered in two markets (Atlanta and Dallas), the partnership makes it easy to purchase a new build for personal use, as a vacation home, or a rental property.
Summary: Is Roofstock a good investment?
Similar to many crowdfunding platforms, Roofstock provides a marketplace where buyers can view and purchase properties with attractive investment profiles and cash-flow potential, and sellers can market homes for sale to investor buyers. The availability of leased single-family rental properties makes it easy to purchase and own a customized portfolio of certified, cash-flowing homes within 1031 exchange time limits.
Roofstock, which launched in 2015 and has secured $133 million in venture capital, completed its first transaction in March 2016 and considers itself a rental property marketplace "created by investors for investors." For each offering, Roofstock provides research, analytics, and insights that allow you to evaluate and purchase independently pre-certified properties.
The Roofstock search filter lets you easily find certified investment properties sorted by the attributes that matter to you, whether that be location, list price, gross yield, neighborhood rating, funding type, estimated annual appreciation, or other criteria. And once registered on the site, you can save the custom filters you set up so you can quickly find the offerings that interest you every time you log in. At the time of this review, Roofstock's marketplace had over 400 properties available, so being able to search is an important feature.
One important aspect of owning a rental property is property management, which includes screening and placing tenants, collecting rent, managing tenant turnover, and taking care of maintenance issues. If not managed properly, your rental can become a money pit. Roofstock offers "preferred property managers" that they've screened, but each investor ultimately decides how they want to manage the property after closing.
Location is a major success factor that will determine whether your rental generates the reliable monthly income you need. Roofstock provides some information for you. Of course, you'll want to dig deeper to uncover crime rates, school and neighborhood ratings, rent comps, commuting convenience, job availability, and other things that are important to tenants.
What are Roofstock's pros and cons?
Pros
Huge deal flow. Typically, several hundred home transactions a month.
Access to markets. Provides investors the ability to invest in hot rental markets without living there.
Non-accredited investors welcome.
Immediate cash flow. Rent is guaranteed starting 45 days after the home is rent-ready (subject to a few conditions as detailed in Roofstock's guarantee).
Buyers have 100% ownership in properties purchased (instead of being LLC members).
Lower-cost way to purchase rental properties. Roofstock charges investors a marketplace fee of half a point or $500, whichever is higher. (A point is 1% of the home's listing price -- half a point of a $100,000 home is $500.)
Closing is speedy and facilitated by Roofstock.
Cons
Long-term investment. You're buying a house. It can't be moved or quickly sold if you need to liquidate your money for an emergency.
Extra funds needed. You'll need to have money set aside to fund the maintenance, repairs, and expenses that come with owning real property.
High "minimum" investment. You're buying a whole house by yourself. At the time of this review, homes listed on the platform ranged in price from $52,000 (cash only) to $975,000. While there were many lower-priced homes, the 20% down payment (along with closing and other costs) puts the minimum above $20,000 in many cases.
Huge deal flow could be viewed as a con as well as a pro. With hundreds of deals a month, you shouldn't count on Roofstock having the ability to comprehensively vet deals as deeply as you should before you buy a rental property. (Roofstock uses a certification process to screen deals, but as with all real estate crowdfunding platforms, investors need to do their own due diligence.)
Is Roofstock legit? How strong is it?
Roofstock performance
As of this review, Roofstock has facilitated more than $2 billion of transactions on its marketplace since its inception in 2015. Adding to its legitimacy, Roofstock closed on a $50 million Series D equity round in January of 2020, bringing the total amount of equity raised to $133 million.
Owning rental real estate directly typically offers two ways to make money:
Monthly income from rent.
Market-price appreciation of the property, which is realized when sold.
At the time of this review, Roofstock's offerings had projected cap rates ranging from as low as 2% to a high of 10.8%. It's really impossible to gauge what investors are making from market appreciation, but well-selected rental properties should increase at a similar rate as inflation, with variability from market to market.
Roofstock management
Roofstock's CEO and co-founder Gary Beasley has extensive real estate experience as CFO of ZipRealty and as co-CEO for Starwood Waypoint Residential Trust. Co-founder Gregor Watson brings 15 years experience in real estate to Roofstock. Rich Ford, also a co-founder, has 20 years of mergers and acquisitions (M&A) experience and is the grit behind laying the groundwork for Roofstock's deal supply, deal analytics, and underwriting models.
How Roofstock works: How are investments sourced?
While not pre-funded by Roofstock, all homes offered on the site are independently certified. As part of the certification, Roofstock provides property inspection and valuation reports, a clear title report, and visualization tools including pictures, floor plans, 3D tours, and curb views. You'll also see a cost estimate of the major and minor repairs necessary in the short and long terms and a property inspection report.
Once you purchase a home through Roofstock, you hold direct title to the property and are ultimately responsible for its management, leasing, and upkeep, either directly or through a property management company. Hiring a great property manager at a reasonable price is one of the key aspects to achieving positive cash flow on a rental property. Roofstock's recommended property managers, who can handle operational responsibilities and tenant matters, are vetted by Roofstock -- and customers are eligible for preferred pricing.
You can invest on Roofstock using funds from a self-directed IRA or solo 401k plan.
Who can invest with Roofstock?
You do not need to be an accredited investor to buy a rental property on Roofstock. Of course, you should still do extensive due diligence and independently check out the projections and claims made on Roofstock offerings.
Unless you live close to the rental you buy off Roofstock's platform, you're buying a house sight unseen. There's a lot of risk in doing that:
The pictures might not show everything you need to see.
The neighborhood might be in decline.
The home may have a hidden latent defect that will become your expense after closing.
To invest in Roofstock One, you must be an accredited investor. And if you're interested in brushing up on your real estate investing education, Roofstock Academy sells an 11-part series training course.
What is the minimum Roofstock investment?
The minimum investment in any of Roofstock's offerings is the price at which you get the house, unless you're financing the purchase. If you're getting a loan, lenders typically require that investors put down at least 20% of the purchase price, and you'll also need to pay closing costs, which typically run 4% to 5% of the purchase price. So for an $80,000 property, your minimum investment would be around $20,000.
Roofstock One has a minimum of one-tenth of the price of the house. For a $50,000 house, you would need $5,000.
What are Roofstock's fees?
There's no fee to set up an account or make an offer on Roofstock. If your offer is accepted, Roofstock charges a marketplace fee equal to .5% of the contract price or $500, whichever is higher. (A $100,000 home will cost a fee of $500; $150,000 home will cost $750.) That's the cost of the buyer-side transaction using Roofstock's platform. Closing costs, property management, maintenance, HOA, and other costs are additional and property specific.
Roofstock One charges investors an asset management fee, which is initially set at 0.5% of the home price or interest price calculated on an annual basis and applied in equal parts across each quarter. For example, the asset management fee for a $100,000 home equals 0.5% x $100,000 = $500 per year and $125 per quarter. The fee adjusts at the same rate as the change in gross rent and, like the property management fee, may also be adjusted at the discretion of the property manager.
Roofstock returns: What should you expect?
Most of the properties for sale on Roofstock project a cap rate between 5% and 8% and a gross return of 11% to 12%, before expenses. Projected appreciation is listed with each offering as well.
Each offering provides a neighborhood score and some details on historical and projected neighborhood trends. Location is important -- you can't move a house!
When (and how) can you sell Roofstock investments?
After closing, you own a house. A rental property is a long-term investment (and hopefully you knew that before you purchased it). If you decide you want to sell at any point, you can (although there's no obligation to do so) relist your rental as a new offering on Roofstock and make the shift from investor to seller.
Going mobile: Is there a Roofstock app?
Roofstock does not have a mobile app; however, their website is mobile-optimized so users have access to all the same information and functionality as if they were sitting in front of their laptop or desktop. You can make an offer, move the transaction forward with the online signature process, and close the transaction on any device.
Roofstock risks: Is Roofstock safe to invest with?
Roofstock offers a 30-day satisfaction guarantee to investors. If you're not satisfied with your purchase, contact Roofstock and they'll start a refund process. Granted, there may be some costs involved, but getting a refund is pretty much unheard of in the real estate industry! There's certainly no satisfaction guarantee when you purchase a home the traditional way we're all familiar with. Ownership is transferred at closing, so you'll want to make sure you've purchased homeowners insurance. Roofstock's properties come with a preliminary insurance quote, but you can get a policy from any insurer you wish.
Keeping with its unique position that Roofstock sells rental properties that cash flow as soon as you buy them, Roofstock also guarantees rental income on properties that are vacant at the time of sale.
If Roofstock were to go bankrupt, it would have no effect on investor's ownership interests in the real estate properties they've already purchased on their marketplace. New purchases might be affected while operations of the company are transitioned to a qualified third party.
While Roofstock is a safe way to invest in SFRs, investors need to be aware of the risks before purchasing properties on its platform. On the one hand, these properties offer the potential of generating relatively stable passive income since Roofstock and its preferred property managers do all the work. However, while the property managers will take care of any maintenance issues, it's the owners responsibility to pay for those repairs. An expensive maintenance problem could cause a financial hardship for owners who don't adequately reserve for potential issues. On top of that, even the best property management companies can't fully protect your investment from a bad tenant, deteriorating neighborhood, or other issues that could impact your returns.
That aside, Roofstock has opened the doors to the potentially lucrative SFR market to all investors. Given the overall stability of those properties, and the market's upside potential, investors interested in SFR should check out Roofstock's one-stop-shop platform.
Got $1,000? The 10 Top Investments We'd Make Right Now
Our team of analysts agrees. These 10 real estate plays are the best ways to invest in real estate right now. By signing up to be a member of Real Estate Winners, you'll get access to our 10 best ideas and new investment ideas every month. Find out how you can get started with Real Estate Winners by clicking here.
Matthew DiLallo has no position in any of the stocks mentioned. The Motley Fool has no position in any of the stocks mentioned. The Motley Fool has a disclosure policy.