Get our 43-Page Guide to Real Estate Investing Today!
Real estate has long been the go-to investment for those looking to build long-term wealth for generations. Let us help you navigate this asset class by signing up for our comprehensive real estate investing guide.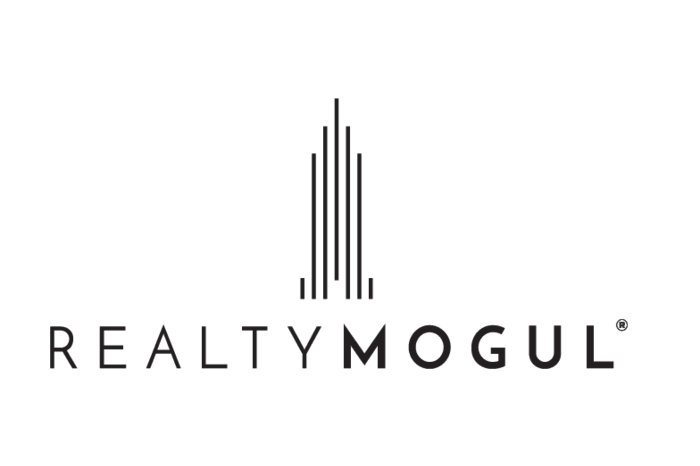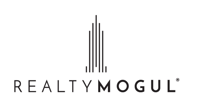 RealtyMogul
RealtyMogul is one of the original real estate crowdfunding platforms. It has something for everyone, making it a great all-around platform. It offers non-accredited investors the opportunity to invest in one of its two public non-traded REITs, MogulREIT I and MogulREIT…
Mogul REITs offer easy diversification at a low price
Extensive 1031 support is unique among portals
Emphasis on conservative value-add is appealing
---
Bankruptcy Protection
8/10
Diversified Fund Options
5/5
Non-accredited Investor Offerings
5/5
What is RealtyMogul?
RealtyMogul is one of the oldest and most popular real estate crowdfunding platforms. It offers investments that are suitable for both accredited and non-accredited investors, with standalone real estate deals and diversified nontraded real estate investment trust (REITs).
RealtyMogul has evolved over the years, moving away from higher-risk properties, such as residential real estate flipping, hotels, or ground-up construction, and focusing on "value-add" deals in commercial real estate, particularly multifamily housing. RealtyMogul is also known for its due diligence, thoroughly vetting every sponsor and deal with in-person, on-location property and market research as part of every deal's approval, including during the pandemic in 2020.
In addition to the RealtyMogul marketplace, where investors find appropriate deals, it also acts as an asset and portfolio manager on standalone deals and its REITs.
Summary: Is RealtyMogul a good investment?
RealtyMogul offers a lot that makes it a compelling real estate platform to invest with. It has a solid track record so far, with only one deal that it's ever done -- a hotel -- having lost investors money. It has since taken steps to further refine its investment process, including moving away from hospitality property deals and focusing on improved margin of safety, choosing, for example, properties with existing cash flows but that can be improved to generate a meaningful return.
This focus on lower-risk investments, and predominantly in multifamily housing, a strong category that tends to perform well across every economic environment, makes RealtyMogul a really attractive platform.
Moreover, many of its standalone deals in the past have had $25,000 minimum investments. That may strike the uninitiated as high, but it's actually on the lower end for these multimillion-dollar projects and well below the more typical $50,000 minimum you'll find at many other platforms.
Additionally, RealtyMogul's two REITs have proven solid investments. Depending on whether you're looking for income or growth, investors can invest in a single entity and own a stake in multiple properties. The REITs have lower minimum investments than RealtyMogul's standalone deals as well, starting at $5,000. They are also open to nonaccredited investors, though the $5,000 minimum investment likely puts them out of reach for many.
What are RealtyMogul's pros and cons?
Pros
Thorough due diligence.
Conservative, lower-risk deals.
REITs and standalone deals.
REITs are open to nonaccredited investors.
High-quality user platform and experience.
Now offers monthly auto-investing in REITs, starting at $250 per month.
Performed well during COVID-19 real estate downturn of 2020.
Cons
Deal flow is slower than other platforms, though it has started ramping up in 2021.
$5,000 minimum investment in REITs is high for a nonaccredited investor product.
Fees aren't completely aligned with REIT investors.
Is RealtyMogul legit? How strong is it?
RealtyMogul is one of the largest real estate investment crowdfunding platforms. As of early 2021, it has raised more than $568 million in capital from investors via its two REITs and private placements. Meanwhile, it has disbursed more than $190 million in cash back to investors.
RealtyMogul performance
As mentioned already, RealtyMogul did market a deal that lost investors money on a hotel acquisition and renovation that fell apart. And while it wasn't good for investors in that deal, this big mistake did play a role in the platform shifting away from real estate projects that have higher execution risks, instead focusing on deals with existing cash flows (like an apartment complex with existing tenants that just needs to be modernized). RealtyMogul has also exited the house-flipping lending business, another market that could go from good to awful quickly if conditions change.
As a result, investors who choose this platform are likely to find a real estate deal that's lower risk while still presenting solid upside and a dependable source of cash while the developer improves it.
Add in two well-run REITs that, so far, have invested in the same sort of high-quality, lower-risk properties you see featured in its marketplace, and we think RealtyMogul is not only legit but is also likely to remain a top real estate crowdfunding platform.
RealtyMogul management
RealtyMogul counts co-founder Jilliene Helman as its CEO, and Helman retains a substantial stake in the company. She has extensive banking, wealth management, and commercial real estate experience. She's been at the helm of RealtyMogul for eight years, has approved investments in over $2.8 billion of real estate in this capacity, including investments in over 15,000 apartment units and navigating the business during Covid. Jilliene started managing her first apartment building (owned by her family) at 16 years old and started investing in private syndications out of her family's trust when she was 21. It was the inability to find enough high- quality private syndication offerings for her family that led to the creation of RealtyMogul.
How RealtyMogul works: How are investments sourced?
As with other top platforms, RealtyMogul finds investments from both developers who submit deals to it for consideration and from its seasoned real estate team of veterans who have deep contacts across the country.
According to the company, it reviews thousands of property deals every year, and less than 1% of the deals RealtyMogul sees meet its standards and make it to the RealtyMogul marketplace.
Who can invest with RealtyMogul?
Both accredited and nonaccredited investors can invest on the RealtyMogul platform, with some limitations, though nonaccredited investors can only invest in the company's REITs and not in standalone real estate deals. That's good, and it's a start toward expanding the world of private real estate investing to people across every economic strata.
What is the minimum RealtyMogul investment?
For its stand-alone real estate deals, RealtyMogul has regularly offered deals with $25,000 minimum investments. However, that changes from deal to deal. At the time of this review in early 2021, all four deals listed on its platform had a $35,000 minimum investment.
For its REITs, investors will need to pony up a minimum of $5,000 to get started. And while we give RealtyMogul credit for investing in the resources to make it open for nonaccredited investors, a $5,000 starting point is, quite frankly, out of the reach of many. (If you're reading this, RealtyMogul executives, see about lowering this, please.)
And while we don't love the high minimum, we do like a new feature RealtyMogul has added to its REITs recently: automatic monthly investments. Starting at $250 per month, this is an excellent way to build a real estate portfolio over time.
What are RealtyMogul's fees?
For single-asset direct syndications, RealtyMogul charges the sponsors of deals on its platform a technology services fee. It also levies a 1% administrative services fee. Those services include providing investor reporting, processing distribributions, and answering questions.
Meanwhile, the company charges investors of its two nontraded REITs the following fees:
Organization, offering, and other operating expenses: Up to 3% of the equity raised directly from investors to cover third-party legal, accounting, and marketing expenses.
Asset management fee: A 1% annualized fee based on the average investment value of the assets in the REIT.
Equity asset fees:

Disposition fee: Up to 2% of the contract sales price for each asset sold.
Promoted interest: An undetermined amount earned after the REIT has been paid a preferred return.

Debt, fixed income, and preferred equity asset fees:

Servicing fee for performing investments: 0.5% of the principal balance and accrued interest for servicing and administration of certain loans and investments.
Special servicing fee for nonperforming investments: 1% of the original value.
For the most part, Realty Mogul's fees align with industry standards. However, it's worth noting that there's some misalignment with investors. For example, the disposition fee incentivizes the REITs to sell equity assets since that generates income for the manager. A sale might not always be in the best interest of investors as they might earn a high return if the REIT continued holding the property. Meanwhile, the special serving fee rewards the manager if a loan doesn't perform, which could incentivize it to invest in riskier assets that might not perform.
RealtyMogul returns: What should you expect?
As we mentioned above, a significant number of RealtyMogul's completed deals so far have been residential real estate or other property types it no longer deals in. That means we have a slightly smaller pool of data to work with.
However, because of the assets it focuses on as well as its due diligence process (not to mention the financial alignment of how it makes money), we are inclined to expect investors should continue to make money -- and limit their losses -- with the deals on the RealtyMogul platform. Additionally, RealtyMogul's REITs look like excellent ways to invest in a diversified collection of low-risk real estate assets without having to pick individual properties to invest in.
With that said, RealtyMogul did report one real estate transaction that completed in 2019 and lost investors capital. That's two years in a row the platform has reported a money-losing deal.
Unlike the 2018 deal -- a hotel development that was made before the company's move to stop listing hospitality properties -- the 2019 loss was in an apartment complex, generally considered a safer asset class. It's easy to react to the results of these two deals and worry that RealtyMogul's due diligence maybe isn't as great as it should be. However, it's important to remember we are still dealing with a relatively small sample size and the other 17 that completed in 2019 delivered solid returns. Further, the company didn't report any realized losses during 2020, which was an unusually troubling year for commercial real estate.
Taking the results into consideration, we still think RealtyMogul's due diligence process is solid and as complete as any of the other top real estate crowdfunding platforms.
When (and how) can you sell RealtyMogul investments?
The answer depends on whether you invest in one of its REITs or a stand-alone real estate project. If you invest in a stand-alone real estate deal on RealtyMogul, you're invested in the deal until it completes. Depending on the deal, that could easily be three to five years, or even longer, until the property is sold and capital is returned to investors.
RealtyMogul's REITs, which are intended to be ongoing diversified investments as new investors buy shares and RealtyMogul buys and sells different real estate assets on investors' behalf, do have some provisions for selling, after owning for at least one year. However since these should also be viewed as a long-term investment, you won't get full price if you sell within the first three years.
Here's a breakdown of RealtyMogul's repurchase policy:
| | |
| --- | --- |
| How long have you owned? | Share price you get for selling |
| Less than 1 year | No repurchases within first year |
| 1 year until 2 years | 98% of net asset value (NAV) |
| 2 years until 3 years | 99% of NAV |
| 3 or more years | 100% of NAV |
There's a little more to it. Just because you may want to sell your shares doesn't guarantee RealtyMogul will repurchase them. At this writing, RealtyMogul will not repurchase more than 5% of shares in any calendar year, which works out to 1.25% of shares each quarter. However, it's worth pointing out that it was one of the few crowdfunded REITs that didn't suspend its redemption plan during the COVID-19 real estate market downturn in 2020.
Remember, you're buying an investment directly from RealtyMogul, and every dollar it uses to repurchase shares is a dollar it doesn't have to invest in real estate. In other words, even with a liquidity policy in place, don't invest with the expectation you can easily sell your investment. That might not turn out to be the case.
Going mobile: Is there a RealtyMogul app?
No, there's not a RealtyMogul app. However, investors can still access RealtyMogul's website on a mobile device or tablet and get the same experience as on a desktop or laptop computer. The mobile-optimized version of their website works well, is easy to navigate, and offers the same level of information and features as the desktop version.
RealtyMogul risks: Is RealtyMogul safe to invest with?
Like with other crowdfunded real estate investing platforms, this question requires two answers. That's because investing through RealtyMogul means risk from two sources:
The properties you invest in.
The potential implications of a RealtyMogul bankruptcy or other business interruption.
In short, it's a bit complicated.
Developer Risk
Let's talk about developer risk first. With stand-alone real estate deals, the biggest risk is the property development itself failing. A litany of things can go wrong with real estate projects, and if the developer doesn't hold up their end of the bargain, you could lose money. This is why it's important to do your own due diligence, and not just count on any platform -- even RealtyMogul, which has done a lot to focus on lower-risk property categories and work with successful developers -- to do all the work. Make sure you understand what you're investing in.
Platform Risk
Next is platform risk, that is, the potential implications if RealtyMogul were to fail. In short, it's a bit complicated, depending on the deal you invest in and how involved RealtyMogul is. In general, most of the deals on RealtyMogul's platform have been sponsored by a third-party developer, meaning you own a stake in a property that's being developed by a party besides RealtyMogul. In that instance, a RealtyMogul failure would have limited long-term impact on your investment, since it wouldn't impact the developer, and your investment is in a separate entity that RealtyMogul's creditors could not make a claim to.
However, RealtyMogul also acquires properties and acts as the general partner, meaning with those deals, investors would have more exposure to a RealtyMogul failure than with deals being developed by other sponsors. This is something to consider with any deal before committing any money. It's also a consideration to make with RealtyMogul's REITs, as the company will also sell a portion of projects it acquires to its REITs.
Yet even with those risks, RealtyMogul isn't any more risky than the top platforms. To the contrary, its focus on multifamily residential real estate and properties with existing cash flows, versus land development or vacant properties, should lead to lower-risk investment opportunities than you'll find on many other platforms. That's one of the reasons we like RealtyMogul a lot.
Lastly, RealtyMogul's financial profile looks solid, with a strong balance sheet and positive EBITDA -- earnings before interest, taxes, depreciation, and amortization -- through the most recent data it shared with us. While that doesn't mean risk free, it certainly helps improve our confidence that it's one of the better real estate crowdfunding platforms to invest with.
Got $1,000? The 10 Top Investments We'd Make Right Now
Our team of analysts agrees. These 10 real estate plays are the best ways to invest in real estate right now. By signing up to be a member of Real Estate Winners, you'll get access to our 10 best ideas and new investment ideas every month. Find out how you can get started with Real Estate Winners by clicking here.