Get our 43-Page Guide to Real Estate Investing Today!
Real estate has long been the go-to investment for those looking to build long-term wealth for generations. Let us help you navigate this asset class by signing up for our comprehensive real estate investing guide.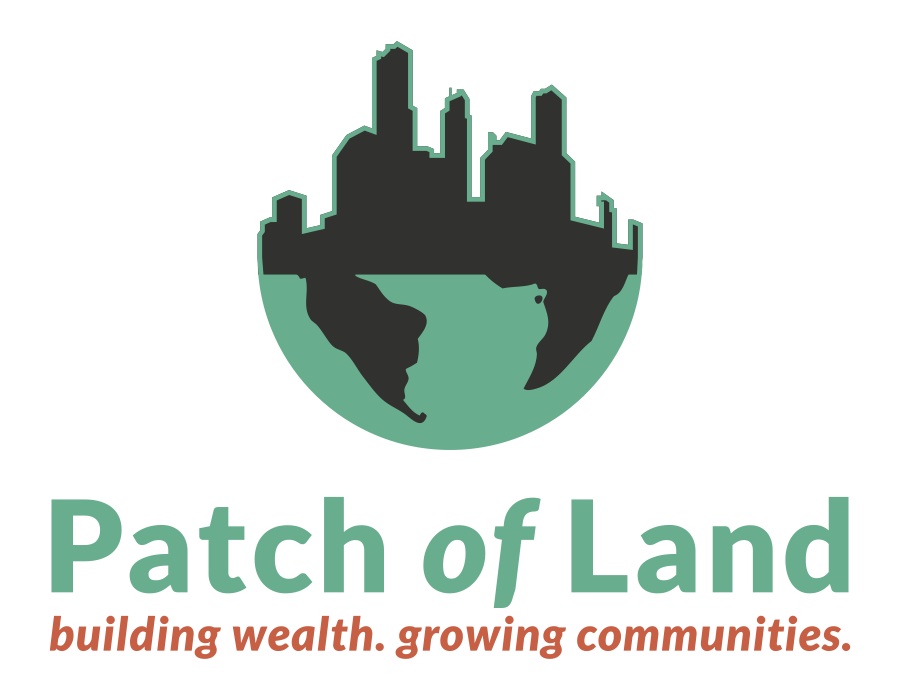 Patch of Land
Patch of Land is a unique lending platform that connects investors with borrowers looking for short term loans.. Investors in this platform can loan at high yields over shorter time periods.
High-yield debt investments with a position high up in the capital stack
Investors can select from debt positions across several geographies and debt types
For accredited investors only
---
Bankruptcy Protection
8/10
Diversified Fund Options
2/5
Non-accredited Investor Offerings
0/5
Editor's note: We reached out to Patch of Land for comment and clarification on their platform but had not received a response by the time of this publication. The information presented here is based on what's publicly available on their site and any disclosures to the Securities and Exchange Commission.
What is Patch of Land?
Patch of Land is a peer-to-peer lending platform for real estate investors. The company matches institutional and accredited investors with borrowers seeking funding to complete fix-and-flip real estate investments.
Patch of Land's goal is to bring the private real estate lending industry into the internet age by using technology and data to efficiently underwrite projects that traditional lenders won't touch. This process allows it to provide investors with access to short-term investments that pay high yields backed by real estate.
Summary: Is Patch of Land a good investment?
Patch of Land offers investors the opportunity to invest in borrower payment-dependent notes (BPDN). These promissory notes enable investors to receive a stated interest rate during the term of the BPDN as long as the borrower pays on the underlying loan with Patch of Land. The BPDN gives investors interest in the underlying property, though they don't own equity or title in the property.
Interest rates on BPDNs vary by loan, though they start at 7.5% and can be more than 10%. Meanwhile, loan terms range between one and 12 months, though the expected average is six to eight months, depending on how quickly a developer completes a project. While the underlying real estate backs BPDNs, they're not guaranteed investments. As such, an investor could lose money on a BPDN investment.
Patch of Land's BPDNs can be a good option for accredited investors seeking high-yielding, short-duration investments backed by real estate.
Patch of Land pros and cons
Pros
The potential to earn high yields on an investment backed by first liens on real estate.
The ability to diversify across multiple states and project types, including residential fix-and-flip, refinancing, ground-up construction, bridge financing, and commercial.
Thoroughly vetted deals.
A transparent platform that keeps investors informed on the status of the projects underpinning the BPDNs.
Cons
BPDNs aren't currently available to nonaccredited investors.
Relatively high minimum investment of $5,000 per loan.
Investments at risk of loss due to falling real estate prices, borrower mismanagement, fraud, or other issues.
While Patch of Land pre-funds loans, it doesn't hold any position in them if investors take up to 100% of the available value.
There is no secondary market for BPDNs. Thus, an investor can't get their principal back until the borrower repays the loan.
Very few open offerings. As of early 2021, there were only two offerings available on their platform.
Is Patch of Land legit? How strong is it?
Yes, Patch of Land is a legitimate company offering investors the opportunity to invest in real estate-backed notes.
Patch of Land performance
Patch of Land hasn't publicly updated its performance since the third quarter of 2018. As of that update, the company had originated more than $750 million in loans and returned over $185 million to investors. They'd earned an average return on their investment of 10.65%.
Patch of Land management
Jason Fritton is the cofounder, CEO, and executive chairman of Patch of Land. He launched the company when the SEC implemented Title II of the JOBS Act in 2013. His vision was to evolve real estate financing into a tech-enabled, data-driven, and easily accessible marketplace for borrowers and investors. Before launching Patch of Land, Jason founded and developed a telecommunications design and procurement company and was the director of digital marketing for a national retailer.
How Patch of Land works: How are investments sourced?
Patch of Land works with real estate developers and hard money lenders to source loans for its platform. In addition to that, it allows prospective borrowers to submit requests. The company, as well as third parties, perform full due diligence on each project. The current guidelines for project submissions to its website are as follows:
Minimum loan amount request of $100,000.
Loan-to-value of less than 80%.
A minimum down payment of 20%.
An after repair value (ARV) of less than 65%. Loan duration of between one and 12 months, though six-month extensions are available.
The company currently accepts projects from all states except Arizona, Nevada, Utah, South Dakota, Idaho, and Minnesota. It does not take projects outside of the U.S.
Who can invest with Patch of Land?
Only institutional and accredited investors can participate in BPDNs offered by Patch of Land.
What is the minimum Patch of Land investment?
Each BPDN has a minimum investment of $5,000.
What are Patch of Land's fees?
Patch of Land may charge investors a fee of between 0% and 3% of the loan amount, which it uses to cover the expenses of administering and servicing the loan as well as for compliance costs. The company also charges fees if the borrower defaults of the loan, which includes fees paid to third-party vendors such as lawyers.
Patch of Land returns: What should you expect?
A typical BPDN on Patch of Land will have a term of up to 12 months and disburse an interest payment to investors each month. Investors start accruing interest once an opportunity has fully funded. The first monthly disbursement is usually prorated, with payments occurring on the 15th of the month.
While most loans typically have a 12-month term, borrowers usually repay loans within six to eight months since that's the average duration of a rehab project. Thus, investors can reasonably expect to receive a monthly interest disbursement for around six to eight months and then the final balloon payment of the remaining principal and interest.
These returns, however, assume that the borrower doesn't default on the loan. In the case of a default, Patch of Land works with borrowers to craft solutions, such as extending the loan term. Other options include taking possession of the property and finishing the project or foreclosure and liquidation. If Patch of Land must go that latter route, investors can lose some of their principal investment in the property if the net proceeds are less than the value of the loan.
When (and how) can you sell Patch of Land investments?
BPDNs from Patch of Land are illiquid investments, as there isn't a secondary market for them. Because of that, investors need to hold them until repayment. Loans tend to be short duration, with the average one paying back full principal within eight months. However, some loan repayments can take 18 months or more if a borrower defaults and Patch of Land needs to foreclose on the loan.
Going mobile: Is there a Patch of Land app?
Patch of Land does not have a mobile application.
Patch of Land risks: Is Patch of Land safe to invest with?
Patch of Land's BPDNs are secured investments with a first lien position in the underlying property, which serves as collateral. While that makes them a less risky investment than an equity holder, they're not without risk.
Borrowers will occasionally default on a loan due to mismanagement during construction or a downturn in the real estate market. As a result, an investor can lose some of their principal invested in a BPDN. However, given that Patch of Land requires a pre-repair loan value of 80% and an ARV of 65%, there's some margin of safety to help protect against losses. As such, it's unlikely that an investor would face a total loss of capital in a BPDN from Patch of Land unless the borrower committed fraud.
However, there are some concerns with the platform's safety. The company doesn't update its website regularly and has been completely unresponsive to requests for performance information. Because of that, investors should tread carefully with Patch of Land.
Got $1,000? The 10 Top Investments We'd Make Right Now
Our team of analysts agrees. These 10 real estate plays are the best ways to invest in real estate right now. By signing up to be a member of Real Estate Winners, you'll get access to our 10 best ideas and new investment ideas every month. Find out how you can get started with Real Estate Winners by clicking here.