Get our 43-Page Guide to Real Estate Investing Today!
Real estate has long been the go-to investment for those looking to build long-term wealth for generations. Let us help you navigate this asset class by signing up for our comprehensive real estate investing guide.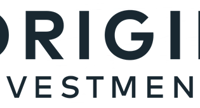 Origin Investments
Origin Investments focuses on multifamily residential real estate and has a solid track record of success. Its management team has been leading for Origin for more than a decade and has navigated multiple cycles without a money-losing deal.
Strong track record
Extensive due diligence process
For accredited investors only
---
Bankruptcy Protection
8/10
Diversified Fund Options
3/5
Non-accredited Investor Offerings
0/5
What Is Origin Investments?
Origin Investments was founded in 2007 by David Scherer and Michael Episcope and has been raising capital and investing in real estate development since then. The company expanded into real estate crowdfunding in recent years by offering diversified real estate investment funds to accredited investors.
Origin focuses on multifamily residential real estate and has an excellent track record of success. The company has yet to record a realized loss on any of its fund or single-asset investments. That track record of success includes investments made during the global financial crisis more than a decade ago.
Summary: Is Origin Investments a good investment?
If a company with focus and strategy is what you're looking for, there's certainly a lot to like. Origin only invests in multifamily residential real estate, and investors generally participate in large funds that raise substantial capital that its managers allocate. So if you're looking for a way to invest in a diversified portfolio of apartments and other multifamily housing, with an experienced sponsor making the investment decisions, Origin's track record -- a weighted average 30% internal rate of return on realized deals -- means it should be on your list.
The platform is only open to accredited investors, and the minimum investment is $50,000 or higher depending on the fund, so it's not accessible for every investor. The fees structure is certainly not the highest we have seen, but it's also not the lowest. But beyond the specialization of one kind of property and less control over picking the deals you invest in, Origin Investments has a lot to like.
What are Origin Investments' pros and cons?
Pros
Strong track record: The company says every realized deal has generated a profit.
Skin in the game: The two founders have invested over $50 million of their own capital in Origin funds, and executives/employees own 90% of Origin.
Alignment of incentives: Origin earns a share of profits -- usually 10% or more, depending on the fund -- but only once a minimum level of profitability is achieved. Minimal fees would encourage transactions simply to generate income for the asset manager.
Regular opportunities to invest: At this review, there were two funds open for new investment, and existing investors often have the opportunity to invest in stand-alone deals offered privately.
Low-risk asset class: Multifamily residential real estate is one of the safer properties to own across economic cycles.
Highly transparent: Origin publishes its performance track record on its website, detailing the returns of each deal.
Cons
Concentration on multifamily assets: While this is a safer investment class, the lack of access to more diversified property types means Origin is not the right crowdfunding platform for everyone.
Very high minimum investments: Depending on the fund, the minimum investment can be $50,000 or more. This is higher than many other platforms. With that said, this is an investment in a diversified fund, not a single property.
Liquidity access may not meet your needs: While real estate deals are long term by nature, investment in an open-ended fund could prove very illiquid. The funds do have a mechanism to request a redemption and, barring a healthy investor flow, the company is likely to be able to honor this. However, depending on its access to capital, there is risk that redemptions may not always be honored. Consider your future liquidity needs before investing in this or any other nontraded real estate investment.
Is Origin Investments legit? How strong is it?
As a closely held, private company, Origin Investments does not provide much by way of audited financial statements. Further, they did not respond to our most recent request for updated information. However, the company has been in existence since before the housing market crash and has a long track record of profitable real estate deals.
Additionally, it was founded with capital from the two principals, who along with other executives and employees own 90% of the company. The remaining 10% is owned by long-time investors in Origin real estate funds. The company says it has no corporate-level debt, has never required financing or investments from private equity, and that the income it earns from fees is sufficient to cover its corporate expenses.
Origin Investments' performance
The company says it has closed on $2 billion in transactions since founding. Twenty-one deals have been realized since 2014, generating a weighted average IRR of 30%. All of those deals were profitable. Origin makes this information available on its website.
Origin Investments management
Origin was founded by Scherer and Episcope in 2007 in part as a vehicle to invest their own wealth. The two co-chair the investment committee and have multiple decades of experience investing in real estate, including finance, management, and development.
In addition to the two founders, Origin's executive team has deep experience in every aspect of residential real estate development, and many have long tenures with the company. Many of its directors and executives are based in different geographic markets; management says this is a competitive advantage to sourcing the best opportunities.
How Origin Investments works: How are investments sourced?
While most crowdfunded real estate platforms act primarily as marketplaces where investors can find real estate deals they want to invest in, Origin Investments is a platform to invest in multifamily real estate via large, diversified funds. In other words, you're counting heavily on the fund manager to do all the heavy lifting and to allocate capital effectively on your behalf.
Origin says its due diligence process is extensive and rigorous, and its results tend to back up that claim. With its two founders having significant personal skin in the game, with over $55 million in their personal wealth in Origin funds, and with executives and employees owning 90% of the company, the incentives are certainly in favor of due diligence being a key focus.
Who can invest with Origin Investments? What is the minimum investment?
Only accredited investors can invest in Origin Investments funds or stand-alone deals. In addition to that minimum requirement, Origin funds have minimum investment amounts of no less than $50,000 but can be higher. At this review, there were two funds open for investment: the IncomePlus Fund, with a $100,000 minimum investment, and the QOZ Fund (which targets opportunity zone investments) with a $50,000 minimum investment.
What are Origin Investments' fees?
The fee structure can vary a little from one fund to the next, but in general, investors can expect to pay the following:
An up to 2% one-time up-front setup fee per investment.
An up to 1.25% annual recurring asset management fee, based on net asset value (NAV).
0.5% acquisition fee when a fund acquires new real estate.
A variable performance incentive fee. As of this review, the company charged 10% of profits for IncomePlus Fund and 15% of QOZ Fund, after 6% and 7%, respectively, minimum profit threshold for investors.
In broad terms, these fees are middle of the road compared to other crowdfunding real estate websites, and they lean toward the more reasonable side. This is particularly true for fund-based models, which often have higher acquisition fees, and typically charge a disposition fee, which creates an incentive for the asset manager to conduct more transactions. The performance incentive fees are also not egregious and, like many similar offerings, have a minimum threshold of profits for investors before the sponsor earns a share.
Origin Investments returns: What should you expect?
With a strong track record of results across multiple real estate cycles as well as substantial personal investments from both Origin's Founders along with other investors in the company, there is substantial alignment between investors and Origin. This should help inform the manager's allocation decisions as well as reduce the risk of losses. The fund model, which bundles investor's capital and allocates it across multiple properties and real estate deals, should further help reduce the risks of permanent losses from a single deal gone bad.
But just as with any investment, that's not the same as being risk-free. While it can vary from one fund to the next -- and investors should do their own due diligence -- Origin does use debt leverage to fund deals. The IncomePlus Fund, for example, targets a leverage ratio of 60% to 65%. This is a little on the higher side, but not by very much, particularly in multifamily residential properties, which rarely count on any single tenant for a large share of cash flows and also provide a recession-resistant need: housing.
The IncomePlus Fund also aims to deliver, as the name describes, income. The target cash distribution is 5% to 7% of net asset value on an annualized basis, paid monthly. Meanwhile, the growth-focused QOZ fund targets an 11% to 13% IRR.
When (and how) can you sell Origin Investments funds?
As a general rule, crowdfunded real estate is an illiquid investment. These deals are often structured to take place over multiple years, and sponsors can't effectively develop a real estate project if they have to return capital to investors on a whim. For this reason, it's extremely important for investors to identify real estate deals that correspond with their need to access that capital.
This can get more complicated with funds, which own multiple investments and may be structured to run in perpetuity. In the case of Origin's funds, there is a mechanism included to give investors access to some potential liquidity.
According to the private placement document for the IncomePlus Fund, for instance, Origin intends to issue tender offers on a quarterly basis, to repurchase some or all of an investors' stake in the fund. There is no guarantee that it will be offered, particularly during weak economic conditions where maintaining capital is of priority.
It also doesn't come cheap, since Origin -- like other platforms -- won't give you full value until you've held your investment for at least five years. You also have to hold at least one full year "lockup" before being eligible to tender your shares.
Here's how much Origin will give you, depending on how long you've owned, if it agrees to repurchase your investment:
After 1 year – 90% of NAV
After 2 years – 92.5% of NAV
After 3 years – 95% of NAV
After 4 years – 97.5% of NAV
After 5 years – 100% of NAV
Going mobile: Is there an Origin Investments app?
Origin Investments does have a mobile app, both for iOS and Android. Our experience with the iOS app was satisfactory, with full access to the same features on the desktop version of the website. Origin Investments' website is also mobile optimized, so unless you just prefer the app experience, it's not a requirement from a mobile device.
Origin Investments risks: Is Origin Investments safe to invest with?
There are a number of things that lean toward Origin as being on the safer side of the crowdfunded real estate investing landscape. Factors include:
Invests in multifamily residential real estate, a category that historically is quite recession resistant and also in very high demand.
Leverage target between 60% to 65% loan-to-value is on the higher end of moderate, but it's still within reasonable levels for a safer asset class.
Fund model creates diversified exposure to multiple real estate deals, helping reduce concentration risk.
Significant skin in the game; founders have invested more than $55 million in personal capital in Origin Funds; 10% of Origin is owned by longtime Origin fund investors.
Put it all together, and both the structural aspects of its real estate investments and the alignment between Origin's management and its investors works in investors' favor as likely proving one of the safest crowdfunded real estate investments.
The Millionacres bottom line
Origin Investments is a niche crowdfunding platform. The company currently offers two funds that allow accredited investors to invest in a diversified portfolio of multifamily properties either for income or the tax advantages of investing in opportunity zones. That focus, combined with its excellent track record of success and founders with lots of skin in the game, makes it stand out in this crowded space as a compelling option for accredited investors.
Got $1,000? The 10 Top Investments We'd Make Right Now
Our team of analysts agrees. These 10 real estate plays are the best ways to invest in real estate right now. By signing up to be a member of Real Estate Winners, you'll get access to our 10 best ideas and new investment ideas every month. Find out how you can get started with Real Estate Winners by clicking here.