Get our 43-Page Guide to Real Estate Investing Today!
Real estate has long been the go-to investment for those looking to build long-term wealth for generations. Let us help you navigate this asset class by signing up for our comprehensive real estate investing guide.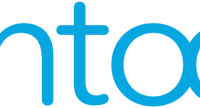 iintoo
iintoo offers both standalone real estate deals and diversified fund options for accredited investors. It's track record for deals thus far has been quite impressive.
Good track record and deal structure aligns investors & sponsors
Diversified fund options
Fee structures are complicated and high
---
Bankruptcy Protection
9/10
Diversified Fund Options
3/5
Non-accredited Investor Offerings
0/5
What is iintoo?
iintoo is a real estate crowdfunding platform that offers stand-alone commercial real estate investments for accredited investors. iintoo also offers real estate investment fund options. It's newest fund option, the iintoo Opportunity Fund, launched in the wake of the COVID-19 outbreak to take advantage of value-add, development, income-generating, and distressed opportunities, offering investors the potential of earning higher returns.
Most of the stand-alone deals featured in the iintoo marketplace are two to three years in length and in various property types, though the majority have been multifamily residential or mixed-use properties. Some deals iintoo has offered -- including in its real estate funds -- feature an equity protection plan backed by Everest Re (NYSE: RE) in order to further reduce the risk of permanent capital losses.
iintoo also owns a joint venture with RREAF Holdings that owns and manages the assets formerly managed by RealtyShares following that company's failure. The venture manages the assets for RealtyShares investors, working toward completing and liquidating the remaining assets in order to return as much capital back to investors as possible.
Summary: Is iintoo a good investment?
Based on the track record of deals that have fully exited, iintoo should be on the radar for investors looking for multiyear deals in the property types featured on its platform. Most of the fully exited deals as listed on iintoo's website have generated profits for investors, with an average annual yield of 9.17% and a median exit annual yield of 12.96% at the time of this review.
iintoo also typically requires project sponsors to own an equity stake in projects, and most deals are structured with iintoo investors in a preferred position in the capital stack. This helps align the interests of investors and developers and lower the risk of investor losses. iintoo also backstops deals, meaning it will fund them off its own balance sheet if investors on its platform don't commit enough capital in time to close a deal.
With that said, iintoo's fees structure is a little more complicated than other platforms, variable from one investment to the next, and the promote structure often rewards iintoo and sponsors more generously than what we have seen on other platforms. So before you invest in any deal on the iintoo marketplace, it's important to practice due diligence and understand what you're buying into.
What are iintoo's pros and cons?
Pros
Strong and fully transparent track record: Investors in most of the full-cycle deals listed on iintoo's website have earned a profit. Further, the company publishes an up-to-date track record on its site.
Sponsor/investor alignment: Requires sponsors to hold a common equity stake in deals.
Preferred positions in capital structure: Many iintoo deals are in a preferred position, meaning reduced risk of capital losses if deals underperform.
Consistent deal flow: Launches several new deals on a regular basis, often across an increasingly diverse set of property types.
Diversified debt investments: iintoo offers a senior secured real estate debt fund, meaning you can own a stake in a broad collection of mortgages that are senior to other investments and secured by real property.
Self-directed IRA investing: iintoo will work with most SDIRA custodians.
Easy to use platform: iintoo upgraded its investor dashboard over the past year, making it easy for investors to review deals and invest on the platform.
Cons
Complex and higher fee structures: iintoo's fee structure changes from deal to deal, making it a little more complex to understand how much investors are paying. The fees are also above average in the payout awarded to the sponsor and to iintoo as compared to typical deals on other platforms.
Only open to accredited investors: Only investors with more than $1 million in net wealth (excluding primary residence) or $200,000 in annual earnings can invest in deals on the iintoo platform.
Relatively high investment minimums: The average stand-alone deal has a $25,000 investment minimum while its recently launched opportunity fund requires an investor commit $50,000.
Is iintoo legit? How strong is it?
iintoo says it has raised and managed over $670 million from investors, with that capital invested in assets worth over $2.9 billion. According to publicly available information, iintoo has fully exited several deals with most having generated a profit for investors.
iintoo's performance
According to the most recent data iintoo makes available, the average investor in a deal that's fully exited earned an average annual yield of 9.17% and a median exit annual yield of 12.96%, and the company has paid $93.9 million to investors. Just as important as generating yield, very few of the deals iintoo reports as having gone full-cycle have lost investors any money.
iintoo management
Eran Roth founded iintoo and served as its CEO until February 2020. He's still active with the company and has more than two decades of experience in real estate development and owns more than one-third of iintoo. He has been involved in more than 200 real estate deals in his career.
Orian Dagan joined the company as its CEO in February of 2020. She brings extensive experience in banking, credit insurance, fintech, and financial markets. Previously, Ms. Dagan served as Chief Data Officer and Head of Syndication at IDB, VP of Finance Operations at Payoneer, as well as Deputy CEO at Leumi Credit Risk Products. She holds a BA in Economics and Accounting from Haifa University, and an MBA with honors from the Hebrew University, specializing in finance and operations research.
The iintoo also has a number of other experienced real estate professionals on its management team, both in the U.S. and in Israel where the platform also raises money.
How iintoo works: How are investments sourced?
iintoo has sourced deals from about 30 different sponsors to date, working with them to develop business plans, capital, and compensation structures. The company says its relationship with Meridian Capital Group, a large mortgage company and debt broker, gives it access to a "diverse real estate catalog" of deals it can source.
Who can invest with iintoo? What is the minimum investment?
iintoo is only open to accredited investors, meaning you must have a net worth of $1 million, excluding your primary residence (single or combined jointly), or earn at least $200,000 (single) or $300,000 (jointly) per year with the expectation of earning at least as much in future years.
Different investments have different minimum investment amounts, but most stand-alone real estate deals on the iintoo marketplace require at least $25,000 minimum. The Senior Secured Debt Real Estate Fund and iintoo Opportunity Fund have a minimum $50,000 investment.
What are iintoo's fees?
iintoo's fees are a little more complex than other stand-alone platforms and can vary from one deal to the next. One thing that's different is that while other platforms often charge an annualized asset management fee typically in the 2% to 3% range, iintoo typically charges a one-time, up-front fee of between 12% and 13% when you invest in a deal, shared between iintoo and its dealer-broker.
iintoo -- as well as the sponsor for each project -- also structures each deal to provide an additional payout based on the performance of the deal, and from what we've seen, the earn-outs on these fees are on the generous side compared to other platforms (though its track record of results is also quite stellar). As with any other investments on any other platform, read the fine print in the relevant documents to make sure you understand who gets how much and when.
iintoo has a slightly lower fee structure for its Opportunity Fund. It charges a 7% up-front fee and 2% annual management fee. On top of that, it has the following success fee structure:
| | | | |
| --- | --- | --- | --- |
| Investment Level | $50,000 | $75,000 | >$100,000 |
| <8% annual return | 0% | 0% | 0% |
| 8% to 25% annual return | 20% | 15% | 10% |
| >25% annual return | 30% | 25% | 20% |
That success fee structure penalizes small investors, as iintoo takes a larger portion of their earnings depending on the fund's success rate.
iintoo returns: What should you expect?
So far, iintoo's stand-alone deals have done relatively well, with most of the fully exited deals generating a positive return, with the average annual yield of 9.17% and a median exit annual yield of 12.96%. With that said, the structure of many of the deals seems to limit the potential returns, since iintoo and the sponsors share a large portion of potential returns above certain levels.
Part of this is that many deals are structured with iintoo investors in preferred positions, meaning they are among the first to get paid even if a deal goes south. The cost of this protected downside is reduced upside. Whether that's right for you depends on your goals and your appetite for risk.
When (and how) can you sell iintoo investments?
iintoo doesn't currently offer a secondary market or other mechanism for early exit. However, most of the deals on its platform are shorter in duration. At the time of this review, it had three live deals, with durations ranging from 24 to 60 months. Meanwhile, the average duration of recently closed deals was 36 months, with some offering 12-to-18 month holding periods.
Going mobile: Is there an iintoo app?
iintoo has a mobile app that works well on iOS. It has the same features and functionality as the iintoo desktop website, laid out appropriately for a smartphone. iintoo's website is also mobile-optimized and works great from a smartphone, so the app isn't necessary but is available if you prefer navigating the app over a web browser.
iintoo risks: Is iintoo safe to invest with?
From what we have seen, iintoo's stand-alone deals seem to prioritize lower risk of losses versus higher returns with more investor risk. Moreover, each investment is structured as a stand-alone legal entity, meaning that if iintoo were to have financial problems, including creditors taking legal action or even bankruptcy, your investments would not be at risk. Though, Realty Shares serves as a cautionary tale, as investors should never discount the potential disruption of a platform bankruptcy.
There are still the typical risks associated with the sponsor not meeting its obligations or failing to execute on the business plan, but iintoo says it has the right to remove a sponsor who isn't meeting their obligations and replace them. Moreover, since many iintoo deals put investors in a preferred position in the capital stack, the risk of losses is lowered further. Still, investors have endured losses in the past and some of that platform's offerings might lose money in the future, which is a risk investors must not overlook.
Put it all together, and iintoo looks like one of the safer real estate crowdfunding platforms out there.
Got $1,000? The 10 Top Investments We'd Make Right Now
Our team of analysts agrees. These 10 real estate plays are the best ways to invest in real estate right now. By signing up to be a member of Real Estate Winners, you'll get access to our 10 best ideas and new investment ideas every month. Find out how you can get started with Real Estate Winners by clicking here.
Matthew DiLallo has no position in any of the stocks mentioned. The Motley Fool has no position in any of the stocks mentioned. The Motley Fool has a disclosure policy.