Get our 43-Page Guide to Real Estate Investing Today!
Real estate has long been the go-to investment for those looking to build long-term wealth for generations. Let us help you navigate this asset class by signing up for our comprehensive real estate investing guide.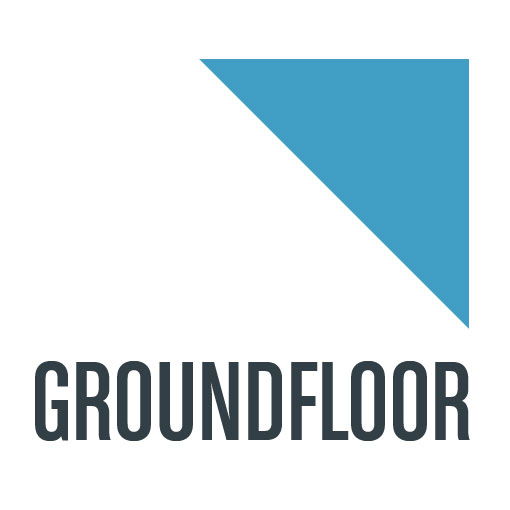 Groundfloor
Provides a marketplace where individual investors can fund short-term, high-yield loans to "flippers" -- borrowers who use short-term debt to buy a distressed property, fix it up, and either refinance it as a rental or resell it for a profit.
Low minimum investment of just $10
High deal flow, a variety of deal risk/return loans to choose from, 60-70 loans a month, Stairs, and Groundfloor Notes
No investor fees for any investor product
---
Bankruptcy Protection
5/10
Diversified Fund Options
5/5
Non-accredited Investor Offerings
5/5
What is Groundfloor?
Groundfloor is a real estate investing platform that specializes in residential property loans for fix-and-flip investors. These borrowers use short-term debt to buy a property, renovate it, and either refinance it as a rental or sell it for a profit.
As a real estate investment platform, Groundfloor essentially makes hard-money loans for individual projects and then sells pieces of those loans off to investors who earn interest on the money they loan to finance the project. A hard-money loan is a loan backed by a "hard" asset -- a tangible property like real estate -- that's projected to produce a profit to repay the loan quickly.
These loans differ from a traditional mortgage secured by the value of a home and backed by the borrower's ability to repay the loan in monthly installments over 15 to 30 years. These are business purpose loans, with the borrower using the funds to add value to a property that they intend to sell for a profit.
As a real estate investing platform, Groundfloor provides a marketplace where investors -- nonaccredited and accredited -- can fund these short-term, high-yield loans with as little as $10 per loan.
In addition to direct interests in loans, Groundfloor offers a diversified notes product and savings app called Stairs, both backed by fix-and-flip loans.
Summary: Is Groundfloor a good investment?
To answer whether Groundfloor is a good investment, investors must understand how it works. At Groundfloor, the process starts with the borrower, who submits a loan application that's reviewed by Groundfloor. If accepted and underwritten, the loan is assigned a risk rating from A (less risk) to G (more risk).
The platform's proprietary loan-grading algorithm -- which the SEC has qualified -- takes into account factors such as borrower experience, location, and more. This loan-grading system determines the interest rate charged on the loan and helps investors gauge the level of risk on each particular project.
Groundfloor's asset management team monitors each loan carefully and remains in active communication with borrowers about the project's progress. The company tries to proactively identify and address any potential issues. If found, the team works with borrowers on a repayment plan. As a result, according to a recent analysis, loans on Groundfloor have experienced a loss ratio (the total principal loss, expressed as a percentage of total principal invested) of less than 1% since the company's founding.
Groundfloor is very transparent with investors. The company regularly publishes detailed analyses of loan performance. It also provides monthly overviews of loan repayments and asset management activities on its blog to keep investors updated in real time.
The low minimum investment and deal volume on the site allow investors to create diversified portfolios of loans that meet their personal investment objectives. Groundfloor shares the attributes that make real estate crowdfunding so attractive to individual investors. It offers access and choices, allowing investors to easily build diversified portfolios of private real estate investments.
The platform also offers an automatic investing feature. This feature allows you to choose how much you want to invest in each loan and loan grade. Based on your criteria, the system will then automatically make investments for you as soon as new loans become available. This feature can also be used to reinvest the principal and interest payments you receive on your note investments.
Automatic investments can also be used in conjunction with scheduled transfers, which allows investors to set up automatic deposits into their Groundfloor account on a set day each month. This gives them the ability to choose how much they want to invest each month and how they want to diversify the investments by letter grade. The platform then handles the rest.
What are Groundfloor's pros and cons?
Pros
$10 minimum investment makes Groundfloor a platform where anyone can invest.
High deal flow.
Variety of deal risk/return loans to choose from.
No investor fees (borrowers pay all fees).
Open to nonaccredited investors.
Investors maintain control of investment choices (unlike real estate investment trusts (REITs) and real estate investment funds, wherein management picks and chooses the investments that make up the portfolio).
Open to self-directed IRA investments.
Automatic investing feature.
Groundfloor also offers a new "savesting" product, Stairs, that's open to everyone at a low minimum.
The platform also has a diversified fund option, Groundfloor Notes, which invests in several loans.
Cons
Higher potential for a loan default. Fix-and-flip loans are risky -- hence the high interest rates. A borrower could fall behind on their construction schedule and payments.
Property foreclosure risk.
Lack of diversification across other real estate asset types.
No equity investing options -- you can only fund loans to property flippers and homebuilders.
Is Groundfloor legit? How strong is it?
Groundfloor is a legitimate investing platform. It has raised $30 million in capital from investors since its inception in 2013, with 30% of the company owned by public shareholders (customers of the Groundfloor platform). The company has invested this capital (and the profits of its core business) into pre-funding loans and the development of new products and features, such as its Stairs app, for its customers.
The platform has more than 100,000 registered users. It has also surpassed $570 million in investment sales and processed $1 billion in transactions.
Groundfloor performance
Hard-money loans have a higher default rate than other residential real estate loans. About 2% of the properties in the company's portfolio have gone through foreclosure, compared to a national foreclosure rate that averaged roughly 0.6% over the same period. While that's significantly higher, Groundfloor has historically recovered over 98% of investors' principal, even in default or other special situations. Overall, a model portfolio on Groundfloor has historically returned slightly less than 10% annually.
Groundfloor management
Groundfloor's management team has a diverse background spanning real estate, technology, and financial services. CEO Brian Dally spent his 20-year career building disruptive technology start-ups before co-founding Groundfloor in 2013. Meanwhile, co-founder Nick Bhargava has a financial services background and leads product development and regulatory strategy.
Overall, Groundfloor's management team has over 100 years of collective real estate experience.
How Groundfloor works: How are investments sourced?
Potential borrowers apply for loans directly through Groundfloor's website. It currently offers hard-money loans to investors for one- to four-unit properties in 31 states. Rates start at 5.5%, and terms range from six to 12 months. The company will provide funding for up to 100% loan-to-cost, depending on the borrower's experience, and up to 75% of the projected loan-to-after-repair value. Once the loan closes, borrowers don't have to make payments until the loan repays.
Groundfloor charges borrowers 2% to 4.5 % of the principal of the loan to be on the platform. Groundfloor prescreens and pre-funds the loans prior to offering them to investors.
For most of the offerings, the borrower pays investors all accrued interest at the very end of the loan, along with a balloon payment of the balance owed. Some loans (around 10% to 20% of the total loans available) also pay monthly interest.
The site ranks the riskiness of the projects backed by its loans from A to G. Grade A loans are determined by Groundfloor to be the least risky in terms of default rate and loss ratio. Grade G loans have a higher risk determination. As mentioned, Groundfloor uses a proprietary loan grading algorithm taking into account several relevant factors. These include borrower experience, location, skin in the game, and other factors, which Groundfloor uses to assign an appropriate grade and interest rate for each loan.
Investors don't directly own the loan notes -- instead, they own limited resource obligations (LROs) that legally obligate Groundfloor to pay participating investors according to the performance of each individual loan in which they've invested. These LROs also limit investors' recourse to only the funds repaid on the underlying loan.
Who can invest with Groundfloor?
Groundfloor's investing platform is open to all investors, except those living in Nebraska (due to state-specific legislation). Meanwhile, its new Stairs app is open to all investors.
Finally, Groundfloor Notes is currently available only to accredited investors, shareholders, and those who have been investing on the platform for more than a year.
What is the minimum Groundfloor investment?
Groundfloor has an ultra-low minimum investment of just $10 per LRO. That allows anyone to get started earning high yields on real estate-backed debt.
Meanwhile, its new Stairs app allows users to get started for as little as $1.
Finally, Groundfloor Notes has a higher investor minimum of $1,000.
What are Groundfloor's fees?
Groundfloor doesn't charge investors any fees. Instead, it charges borrowers a fee of 2% to 4.5% of the loan principal, $1,250 for closing costs, and an application fee of $495. Hard-money lenders typically charge a similar range of upfront fees as a loan origination charge, so the borrower costs are not out of line. As we mentioned earlier, those fees are paid by the borrower; investors pay no fees on Groundfloor.
There are also no fees for users of its Stairs app or investors in Groundfloor Notes.
Groundfloor returns: What should you expect?
The key to successful investing on Groundfloor is diversification. Investors who have diversified their portfolios into a large number of loans can realize high overall rates of return, even when losses occur. Groundfloor's analysis shows that a model portfolio consisting of an equal investment made into 1,545 loans repaid as of July 2021 would've earned an annualized net return of 9.98%. The same diversification analysis shows that a model portfolio composed of equal investments in all 1,545 loans repaid to date would've experienced a loss ratio of -0.69%.
When (and how) can you sell your Groundfloor investment?
The investments on Groundfloor are illiquid, meaning you can't sell them if you need cash. However, they're also short-term. You're loaning money to a house flipper or builder for six, nine, or 12 months while they complete their project. After that time, they will either sell the property or refinance the loan into a more traditional mortgage (if they intend to hold the property as a rental for monthly cash flow), paying investors back. So, while there's no secondary market, there isn't really a need for one, given the short-term nature of these loans.
Going mobile: Is there a Groundfloor app?
Groundfloor doesn't have a mobile app for its investing portal. However, it has a mobile-optimized website and is accelerating the development of an app.
In addition, Groundfloor launched a new mobile savings app in late 2021 called Stairs. It combines the easy access of a savings account with the real returns of investing. With Stairs, users can earn 4% to 6% annualized interest on their cash.
Groundfloor risks: Is Groundfloor safe to invest with?
No investment is without risk. Groundfloor's hard-money loans tend to be riskier than other debt-related investments. That's why traditional banks don't make these loans. The short-term nature limits the profit potential, and the risk of default is higher than with traditional mortgage loans.
There's a lot that can go wrong with a fix-and-flip or new construction project, and many of those problems cost a lot of money to fix. Because of that, a borrower can quickly run into trouble. So, before choosing to invest through Groundfloor, it's important for investors to have a thorough understanding of not only the potential risks of these loans but also their own personal risk tolerance.
The biggest risk is a borrower default. If this happens, Groundfloor will pursue foreclosure to take the property, if necessary. The foreclosure process can be expensive and time-consuming, and each state governs the process with different rules. On average, investors have received 78% of their invested capital after a foreclosure.
Like banks, which aren't equipped to deal with real estate-owned (REO) properties, Groundfloor prefers not to take possession of a foreclosed property. That's why it closely monitors borrower plans and progress. If there's an indication of a potential default, Groundfloor will either proactively push default to quickly liquidate the funds and return investor principal or work with the borrower to create a workout plan.
Most often, a default is a temporary setback on the project, as reworking the deal terms can often fix the issue.
Many of Groundfloor's loans are true deferred-payment balloon loans that do not pay monthly interest. That means you'll have to wait for the project's end to see a return.
Although Groundfloor makes sure all loans are in first position if there's a default (unless specifically structured otherwise with a higher rate of return to compensate for the higher risk), you have no true ownership of the properties as an investor. All loans are essentially backed by a promise from Groundfloor to pass interest and principal payments to investors.
Finally, Groundfloor is transparent with investors. While the SEC only requires it to release its financials annually, Groundfloor publicly releases statements twice per year. It also regularly publishes analyses of loan and portfolio performance on its blog.
The Millionacres bottom line
Groundfloor lets anyone invest in fix-and-flip projects by providing debt financing to experienced borrowers. While that limits an investor's upside (they don't own equity in the property), it also helps cushion their downside (the underlying real estate backs the LROs). That said, these loans are still risky, which is why they also pay quite well. That makes Groundfloor an ideal platform for investors willing to take on a bit more risk in exchange for a higher yielding investment backed by residential real estate loans.
Got $1,000? The 10 Top Investments We'd Make Right Now
Our team of analysts agrees. These 10 real estate plays are the best ways to invest in real estate right now. By signing up to be a member of Real Estate Winners, you'll get access to our 10 best ideas and new investment ideas every month. Find out how you can get started with Real Estate Winners by clicking here.