Get our 43-Page Guide to Real Estate Investing Today!
Real estate has long been the go-to investment for those looking to build long-term wealth for generations. Let us help you navigate this asset class by signing up for our comprehensive real estate investing guide.
*By submitting your email you consent to us keeping you informed about updates to our website and about other products and services that we think might interest you. You can unsubscribe at any time. Please read our Privacy Statement and Terms & Conditions.
Groundfloor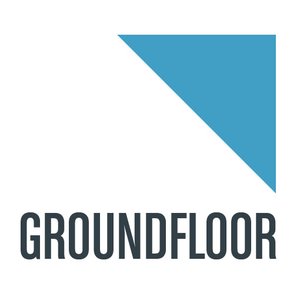 Summary
Provides a marketplace where individual investors can fund short-term, high-yield loans to "flippers" -- borrowers who use short-term debt to buy a distressed property, fix it up, and either refinance it as a rental or resell it for a profit.
Highlights
Low minimum investment of just $10
High deal flow and a variety of deal risk/return loans to choose from
No investor fees
Bankruptcy Protection 3/ 10
Diversified Fund Options 0/ 5
Non-accredited Investor Offerings 5/ 5
View More
What is Groundfloor?
Groundfloor is a real estate crowdfunding platform that specializes in short-term residential property loans for investors as well as independent home builders. Borrowers use the funds for ground-up construction or renovation projects, then either sell the property to repay the loan or refinance and hold the property as a rental.
As a crowdfunding platform, Groundfloor essentially makes hard-money loans for individual projects and then sells pieces of those loans off to investors who are paid interest on the money they loan to finance the project. A hard-money loan is a loan backed by a "hard" asset -- a tangible property that's projected to produce a profit to repay the loan quickly.
In contrast, a traditional mortgage is secured by the value of the home and backed by the borrower's ability to repay the loan in monthly installments over 15 to 30 years. Using Groundfloor, an investor secures a loan rather than self-financing, adding partners, or using a traditional bank or another hard money lender to finance their residential real estate project.
As a real estate crowdfunding platform, Groundfloor provides a marketplace where individual investors can fund these short-term, high-yield loans to investors with as little as $10 per loan.
What's unique about Groundfloor when compared to other real estate crowdfunding platforms is that it provides a marketplace where both nonaccredited and accredited investors can participate directly in real estate investment loans on a fractional basis. Because of its low minimum and high-deal flow, it's easy to diversify your portfolio without leaving Groundfloor's platform. In practice, you have the opportunity to achieve higher returns on average by taking on more risk in part of your portfolio while being conservative in most of your portfolio.
Summary: Is Groundfloor a good investment?
At Groundfloor, the process starts with the borrower, who submits a loan application that's reviewed by Groundfloor. If accepted and underwritten, the loan is assigned a risk rating.
The platform's proprietary loan-grading algorithm takes into account factors such as borrower experience, location and more. This loan-grading system helps determine the interest rate that will be charged on the loan and helps investors gauge the level of risk on each particular project.
Groundfloor is very transparent regarding its underwriting goal, which is not to never have a loan in default. In some cases, a default (defined as a borrower missing a loan payment) benefits investors because it allows Groundfloor to take action, which can speed up the repayment or increase the return.
The company also regularly publishes detailed analyses of portfolio performance as well as monthly overviews of loan repayments and asset management activities on its blog to provide further transparency for investors in real time.
The level of deal volume on the site allows investors to choose how much risk they're comfortable with and to create a diversified portfolio of loans that meets their personal investment objectives. Groundfloor emanates the attributes that make real estate crowdfunding so attractive to individual investors -- that is, access and choices -- giving investors access to the information they need to make informed choices.
The platform also offers an automatic investing feature. This feature allows you to choose how much you want to invest in each loan, and each loan grade. The system will then automatically make investments for you based on your criteria as soon as new loans become available. This feature can also be used to reinvest the principal and interest payments you receive on your note investments.
Automatic investments can also be used in conjunction with scheduled transfers, which allows investors to schedule automatic deposits into their Groundfloor account on a set day each month. This gives you the ability to choose how much you want to invest each month and how you want to diversify the investments by letter grade, then let the platform handle the rest.
Once Groundfloor approves the borrower's loan application, they fund the loan upfront themselves, and initial funds are distributed to the borrower. After the loan is originated, it's transformed into a security as a limited recourse obligation (LRO). At this point, the loan is placed on the platform and available for investment.
After the loan closes, the borrower draws money according to a schedule and completes the renovation or rehab project. The property is then listed, sells, and eventually closes. At closing, the borrower repays Groundfloor, which then distributes a lump sum of principal invested plus interest into the Groundfloor Investor Account of all investors in that loan. The repayment deposit shows up in your account within four to five days after the loan closes and can be withdrawn or reinvested in other projects.
Groundfloor is currently the only site with individual note purchase investments for nonaccredited investors.
What are Groundfloor's pros and cons?
Pros
$10 minimum investment makes Groundfloor a platform where anyone can invest.
High deal flow.
Variety of deal risk/return loans to choose from.
No investor fees (borrowers pay all fees).
Open to non-accredited investors.
Investors maintain control of investment choices (unlike REITs, where management picks and chooses the investments that make up the portfolio).
Open to self-directed IRA investments.
Automatic investing feature.
Cons
Higher loan default rate when compared to industry trends tracked by the Federal Reserve.
Investors get updates on every loan every 30 days.
No bankruptcy protection policy in place.
Property foreclosure risk.
Lack of diversification across real estate asset types.
No equity investing options -- you can only fund loans to property flippers.
Is Groundfloor legit? How strong is it?
Groundfloor performance
Groundfloor originates 60 to 70 loans a month. Groundfloor's business model is high volume and high liquidity. As a result, Groundfloor makes it clear that its goal is "not to never have a default, but to maximize net returns by proactively pushing default to quickly liquidate and return investor funds or put together a workout plan when default seems likely," according to Groundfloor CEO Brian Dally.
The deal offerings on Groundfloor's platform are not as detailed or transparent as other crowdfunding sites, and its business model has led to a few investor complaints that Groundfloor's due diligence is subpar.
It's important for investors to realize that the nature of hard-money lending will result in a higher default rate than what is seen with other residential loans. About 2% of the properties in its portfolio have gone through foreclosure compared to a national foreclosure rate that averaged roughly 0.6% over the same time period. However, foreclosure laws in most states are typically more favorable toward lenders when it comes to investment properties compared to loans on a borrower's residence.
Groundfloor management
Groundfloor's management team has a diverse background spanning real estate, technology, and financial services. CEO Brian Dally, with a Harvard MBA and law degree, spent his 20-year career building disruptive technology startups in Silicon Valley, Boston, and London prior to cofounding Groundfloor in 2013.
Cofounder Nick Bhargava has a financial services background and leads product development and regulatory strategy. Rich Pulido is the only senior executive with prior real estate experience, which spans nearly three decades and includes equity and debt asset management, development, portfolio management, and capital market assignments.
Goundfloor's staff also includes members with knowledge and experience in construction who reviews the budget and renovations plans for all projects. A deal can easily and quickly underperform if this aspect of fixing and flipping isn't actively managed by a professional who intimately knows the costs and time involved in rehab work. Keeping the project on schedule and within budget is a key success factor for flippers to make the money needed to pay back the loan.
How Groundfloor works: How are investments sourced?
Groundfloor charges borrowers 2% to 4.5 % of the principal of the loan to be on the platform. Groundfloor prescreens the loans and pre-funds them prior to offering them for crowdfunding.
For most of the offerings, the borrower pays investors all accrued interest at the very end of the loan along with a balloon payment of the balance owed. Some loans (around 10% to 20% of the total loans available) also pay monthly interest along the way.
The site ranks the project riskiness of the offered loans from A to G. Grade A loans are determined by Groundfloor to be the least risky in terms of default rate and loss ratio. Grade G loans have a higher risk determination. These ranks are just best-guess projections, however, and they don't take into account the creditworthiness information on the borrowers. Flipping is a risky real estate investing strategy as things often go wrong, and when some things go wrong, the expense is very high.
As described, once a loan is fully funded, a closing is initiated with the borrower. The loan closes, and the borrower draws money according to a schedule and completes the renovation or rehab project. The property is then listed, sells (or is refinanced), and eventually closes. At closing, the borrower repays Groundfloor, which repays investors by depositing a lump sum of principal invested plus interest into their Groundfloor Investor Account, which can then be withdrawn or reinvested in other projects.
Investors don't directly own the loan notes -- instead they own an investment security called a Limited Resource Obligation (LRO), which legally obligates Groundfloor to pay participating investors according to the performance of each individual loan in which they've invested but also limits investors' recourse to only the funds repaid on the underlying loan.
Who can invest with Groundfloor?
Groundfloor's niche is to be one of the few real estate crowdfunding sites that welcomes non-accredited investors. And, Groundfloor touts one of the lowest minimum investments in the real estate crowdfunding industry. Keep in mind, however, that you can only invest in one type of asset class on Groundfloor, so the low minimum comes with the risk of investing in house flipping, which many consider to be the riskiest loans in which to invest.
What is the minimum Groundfloor investment?
There is no fee to invest on Groundfloor, and the minimum investment is $10. This low minimum means it's easy to spread your investment risk among a multitude of projects with limited risk of loss per loan, and without too much exposure on Groundfloor's platform. Of course, investing $10 won't result in much return. According to management, most people on average invest $3,000 their first month, $8,000 within 12 months, and up the ante to $20,000 by year three.
What are Groundfloor's fees?
Groundfloor charges borrowers a fee of 2% to 4.5% of the loan principal, $1,250 for closing costs, and an application fee of $250. Hard money lenders typically charge a similar range of upfront fees as a loan origination charge, so the borrower costs are not out of line. As we mentioned earlier, those fees are paid by the borrower; investors pay no fees on Groundfloor.
Groundfloor returns: What should you expect?
Groundfloor's product is based on venture loans to real estate entrepreneurs, originated and serviced by Groundfloor. Prior to offering, every loan is pre-funded by Groundfloor after the company vets the borrower's experience, creditworthiness, and business plan and vets the project by doing an assessment of the property value in "as-is" condition as well as an "as-improved" projection.
Each loan is assigned a grade when underwritten. Grade A loans are considered the least risky and generally offer returns of 5.5%, and Grade G loans, the most risky, generally offer returns of 26%, with each letter grade offering a rate somewhere within that range. On average, Groundfloor says loans return 10% annually on a typical six- to 12-month term.
The key to successful investing on Groundfloor is diversification. Investors who have diversified their portfolios into a large number of loans can still realize high overall rates of return, even when losses occur. Groundfloor's analysis shows that a model portfolio composed of an equal investment made into 1,503 loans repaid as of November 2020 would've earned an annualized net return of 10.50%. The same diversification analysis shows that a model portfolio composed of equal investments in all 1,503 loans repaid to date would've experienced a loss ratio of 0.67%.
The investments on Groundfloor are short term. You're loaning money to a house flipper for three, six, nine, or twelve months while they complete renovations, after which time they will either sell the property or refinance the loan into a more traditional mortgage (if they intend to rent the property for monthly cash flow), paying investors back. There's no secondary market, and there isn't really a need for one.
Going mobile: Is there a Groundfloor app?
While they don't yet have a mobile app available, Groundfloor's website is optimized for mobile devices, which works well across every feature for both investors looking to loan money and house flippers and builders looking to get funding for their next deal.
However, they do have an app in beta that they hope to roll out to the public later in 2021.
Groundfloor risks: Is Groundfloor safe to invest with?
While the Groundfloor platform is legit with sufficient deal flow, it's important to understand the risk of what you're investing in. There are two primary reasons traditional banks don't make hard-money loans:
The short-term nature limits the profit potential.
The risk of default is higher than with traditional mortgage loans.
There's a lot that can go wrong with a fix-and-flip or new construction project, and many of those problems cost a lot of money to rectify. Each investor therefore should have a thorough understanding of investments' potential risks and their own personal risk tolerance when choosing to invest through Groundfloor.
According to CEO Dally, "What investors need to understand is that it's important to take a portfolio management approach; the majority of investments will work out and a few will not. If you diversify your investing dollars into a lot of individual offerings, you'll inevitably fare much better than picking and choosing just a few."
If a borrower defaults, Groundfloor will pursue foreclosure to take the property. The foreclosure process is expensive and time-consuming, and each state governs the process with different rules. Some have long waiting periods, and when it's all said and done, investors can lose some, or all, of their investment once the process is finished. On average, investors have received 84% of their invested capital back after a foreclosure.
Like banks who aren't equipped to deal with real estate owned (REO) properties, Groundfloor prefers not to take possession of a foreclosed property. Borrowers' plans and progress are closely monitored, and if there's an indication of default, Groundfloor will either proactively push default to quickly liquidate the funds and return investor principal or work with the borrower to create a workout plan. Most of the time, a default is a temporary setback on the project and a reworking of the deal terms fixes the issue.
Many of Groundfloor's loans are true deferred-payment balloon loans that do not pay monthly interest. That means you'll have to wait for the project's end to get any of your money back. And without the reminder of how the loan is performing in the way of monthly income, it's important to read the monthly reports to make sure the project is moving forward as it should.
Groundfloor has been able to raise capital from investors, and its platform has grown substantially. The platform has raised over $22M since its inception in 2013, with over 20% of the company owned by public shareholders. However, it consumes a tremendous amount of cash to fund its operations, and at some point it needs to show it can make money for the platform to be sustainable across every part of the real estate cycle.
Although Groundfloor makes sure all loans are in first position if there's a default (unless specifically structured otherwise with a higher rate of return to compensate for the higher risk), you have no true ownership of the properties as an investor. All loans are essentially backed by a promise from Groundfloor Finance to pass interest and principal payments to investors. Groundfloor is transparent with investors. While only required to release financials annually by the Securities and Exchange Commission (SEC), Groundfloor publicly releases statements twice per year and regularly publishes analyses of loan and portfolio performance on its blog.
Unfair Advantages: How Real Estate Became a Billionaire Factory
You probably know that real estate has long been the playground for the rich and well connected, and that according to recently published data it's also been the best performing investment in modern history. And with a set of unfair advantages that are completely unheard of with other investments, it's no surprise why.
But those barriers have come crashing down - and now it's possible to build REAL wealth through real estate at a fraction of what it used to cost, meaning the unfair advantages are now available to individuals like you.
To get started, we've assembled a comprehensive guide that outlines everything you need to know about investing in real estate - and have made it available for FREE today. Simply click here to learn more and access your complimentary copy.