Get our 43-Page Guide to Real Estate Investing Today!
Real estate has long been the go-to investment for those looking to build long-term wealth for generations. Let us help you navigate this asset class by signing up for our comprehensive real estate investing guide.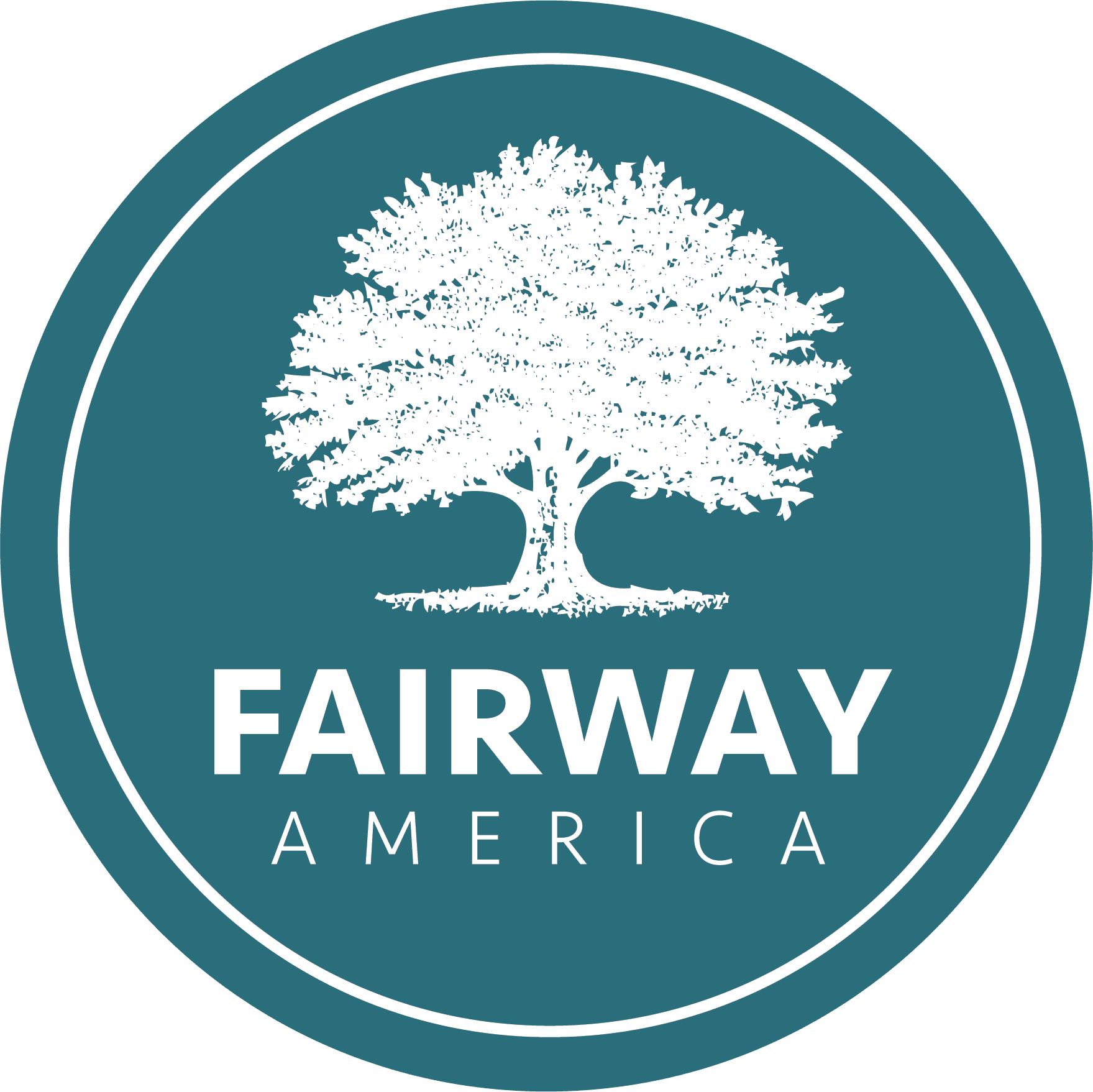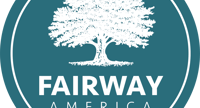 Fairway America
Fairway America isn't a crowdfunding platform like ones you hear about today. It's a real estate firm that has been connecting investors with deals and funds for decades with a stellar track record behind it.
Unparalleled operating and performance history compared to crowdfunding platforms
Invests directly alongside investors, sometimes taking large positions in deals
For accredited investors only
---
Bankruptcy Protection
8/10
Diversified Fund Options
5/5
Non-accredited Investor Offerings
0/5
What is Fairway America?
Fairway America is a private equity real estate investment company. While the company uses the internet to reach investors and provides them with the ability to participate in commercial real estate transactions and funds, investors shouldn't confuse Fairway with a crowdfunding platform. Many crowdfunding platforms didn't start operating until after the JOBS Act in 2013. On the other hand, Fairway has been in business since 1992. Because of that, it's much more of a "hands-on" real estate service provider that links investors to opportunities in the real estate sector.
Fairway America specializes in middle-market real estate investing, which is secondary and tertiary cities. While those locations aren't as glitzy as primary markets like New York, Boston, and Los Angeles, they're also not as competitive and therefore offer investors the opportunity to earn lucrative returns. The company operates several discretionary funds, which invest in various sponsors, syndicators, fund managers, and loans across many different real estate types and classes, including multifamily, hospitality, self-storage, office, retail, and industrial. It offers these investment opportunities to accredited investors, institutions, and family offices.
Fairway America, as well as its management team, also owns Verivest, a fund and syndication administration and accounting provider. Verivest verifies key information provided by real estate sponsors, giving investors unbiased and independent data they can't obtain on their own.
Summary: Is Fairway America a good investment?
Fairway America offers accredited investors the opportunity to invest in high-quality middle-market commercial real estate deals. The company has an extensive operating history dating back to 1992. In its nearly 30 years of operations, it has closed roughly 750 deals, about 80% of which have gone full cycle. Very few of these deals have lost money, and most of them have been in its diversified funds.
Fairway America pros and cons
Pros
It has an extensive operating history through various real estate cycles.
Experienced real estate professionals manage it.
Lots of skin in the game, as Fairway will sometimes take 100% of a deal and other times syndicate a portion to its investors.
Offers a variety of proprietary fund options.
Focuses on investing in middle markets, which represent more than half of the U.S. commercial real estate market.
It has a long and successful operating history, including in various market cycles.
Through Verivest, it provides investors with independent data verification so they can invest with confidence.
Cons
Opportunities are only available to accredited investors.
It has high minimum investments ranging from $50,000 to $250,000 for its funds and $50,000 for most single-asset syndications.
It has a limited number of single-asset opportunities. At the time of the review, its website only had two listed, which investors had already fully subscribed.
Is Fairway America legit? How strong is it?
Fairway America is a legitimate real estate investment company. It has been operating since 1992 and has a nearly three-decade track record in the industry. It has closed more than 750 deals, 80% of which have gone full-cycle. As of early 2021, Fairway had $1.3 billion of total gross assets under management across nine real estate funds it has launched and managed since 2000.
Verivest, meanwhile, aims to increase the legitimacy of real estate investing by providing investors with independent verification of information from deal sponsors. More than 200 sponsors and real estate entities use that platform for its third-party fund and syndication administration services. Overall, Verivest has $1.6 billion in capital under administration.
.
Fairway America performance
Fairway America keeps records on every deal it has made, including rents/interest collected, the gain/loss, and the eventual outcome. While it doesn't publicly disclose its returns, it will provide them to serious investors. Overall, very few of its deals have lost money, while most of those adverse outcomes occurred as part of a diversified fund. As a result, few investors have experienced a direct loss.
Fairway America management
Matthew Burk is the Founder, CEO, and chief investment officer (CIO) of Fairway America as well as 68% shareholder of the company. He also has been the CIO of every fund Fairway has managed. Burk has played a leading role in architecting more than 100 real estate funds for sponsors and fund managers in the U.S. over the past decade.
Anindya Roychowdhury is the chief operating officer (COO) of Fairway America. Before coming to Fairway, he spent 17 years as a senior executive with KPMG in India and Kuwait, where he developed extensive relationships with institutional limited partnerships.
Lance Pederson is the managing director of Verivest. He's an 8% shareholder at Fairway and 30% owner of Verivest. He has been with Fairway since 2008 and is the founder of Verivest, where he currently spends 100% of his time.
How Fairway America works: How are investments sourced?
Fairway America has partnerships with select real estate entrepreneurs that supply it with deals for its funds and to syndicate to investors. However, it's very picky about the sponsors and investments it places in its funds and makes available to investors. It performs extensive due diligence on every sponsor and deal, including background checks, track record verification, site visits, verifying financial information, and deal level underwriting. Because of that, Fairway approves less than 2% of the sponsor applications it reviews.
Who can invest with Fairway America?
Fairway America is only open to the following investors:
Individual accredited investors.
Family offices that provide private wealth management services to affluent individuals, families, or multiple families.
Institutions such as endowments, foundations, and pension funds that have at least $50 million in assets.
International investors.
Verivest has some clients that offer investments to nonaccredited investors.
What is the minimum Fairway America investment?
Fairway America has high investing minimums. For individual asset syndications, the minimum is usually $50,000 but can be as high as $100,000 depending on the deal. For its fund offerings, Fairway currently has minimums ranging from $50,000 to $100,000.
What are Fairway America's fees?
Fairway America's fee structure depends on the deal. For its discretionary funds, it charges ongoing management fees, one-time capital raise fees, and a carry above a preferred return. It also sometimes charges deal-level underwriting fees. It discloses all fees in its offering documents, and these can vary depending on the deal.
Meanwhile, Verivest charges fees for administration and other services.
Fairway America returns: What should you expect?
Fairway America has an extensive operating history, including closing roughly 750 deals. While the company doesn't publicly disclose its historical returns, it has a detailed spreadsheet of its lifetime track record that it will make available to seriously interested investors. The vast majority of its deals have had positive returns. That's due to a combination of its experience in many real estate cycles, extensive due diligence process, disciplined underwriting, and the conservative nature of its investment method.
The deals that did lose money were mainly in diversified funds, which helped cushion the loss. Further, like all good investors, Fairway uses losses as an opportunity to learn and improve its underwriting process.
When (and how) can you sell Fairway America investments?
Investments with Fairway America are illiquid. Investors in its closed-end funds and single asset syndications must hold until Fairway America sells the underlying property or liquidates the fund. However, it does have a redemption program for some of its open-end funds after a lock-up period.
Going mobile: Is there a Fairway America app?
No, Fairway America does not have a mobile application available for investors. However, it has a mobile-optimized website.
Fairway America risks: Is Fairway America safe to invest with?
Fairway America takes great care to ensure the safety of investors. Capital preservation and value investing are at the heart of its investment philosophy. It backs that conservatism up by performing extensive due diligence on sponsors as well as on individual deals. That has enabled it to develop an excellent reputation and track record of success.
However, there are risks with the offerings of Fairway America as well as the clients of Veriviest. The company is open about the risks of investing in its private placements and lists several that investors need to consider:
Investments in its funds and single assets are illiquid, and an investor might need to hold them indefinitely.
Investments on its platform may lose money.
Many of the sponsors it works with have limited operating histories.
The issuer may need to raise additional capital, which might dilute existing investors.
Fairway America also makes it clear that the private placement investments on its platform are high risk.
Because of that, and its limitation to accredited investors, Fairway America isn't for everyone. However, it aims to provide value to qualified investors seeking opportunities in its market niche, which is something it has successfully done for nearly 30 years.
Got $1,000? The 10 Top Investments We'd Make Right Now
Our team of analysts agrees. These 10 real estate plays are the best ways to invest in real estate right now. By signing up to be a member of Real Estate Winners, you'll get access to our 10 best ideas and new investment ideas every month. Find out how you can get started with Real Estate Winners by clicking here.