Get our 43-Page Guide to Real Estate Investing Today!
Real estate has long been the go-to investment for those looking to build long-term wealth for generations. Let us help you navigate this asset class by signing up for our comprehensive real estate investing guide.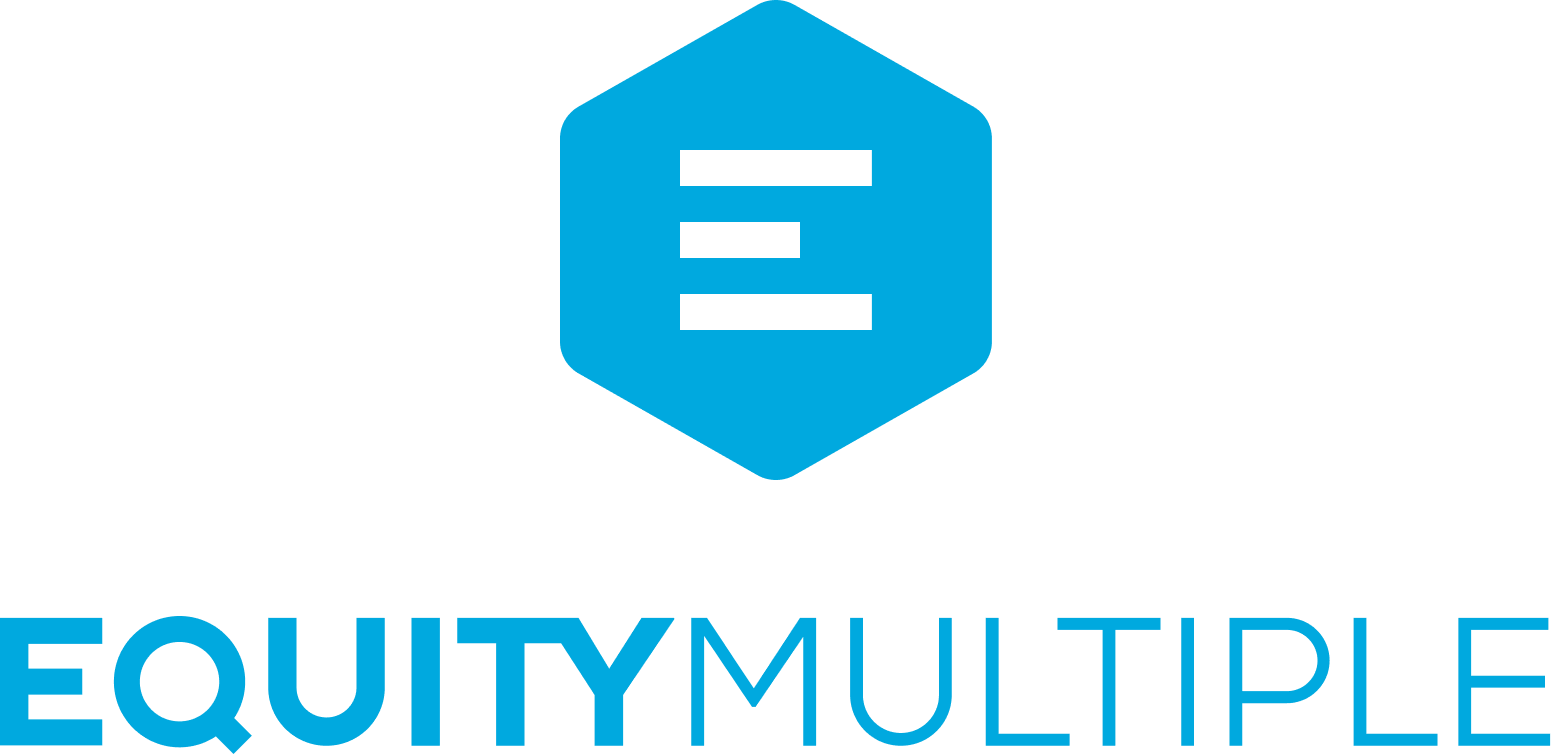 Equity Multiple
Equity Multiple has a lot to offer accredited investors. For starters, it has some of the lowest minimum investments for stand-alone real estate deals we have seen at around $10,000. The platform also offers a wide variety of deals -- debt, preferred equity, and equity -- a…
Company only profits if investors profit
Each investment is a deal-specific LLC
Must be accredited investor to participate however minimum investment is $5,000
---
Bankruptcy Protection
9/10
Diversified Fund Options
4/5
Non-accredited Investor Offerings
0/5
What is Equity Multiple?
EquityMultiple is a commercial real estate crowdfunding platform. What differentiates this platform in a crowded space is that it offers all three capital structures (debt, preferred equity, and equity) in most types of commercial projects, including multifamily, hotels, condos, offices, industrial, and mixed-use buildings. They also offer private placement of tax-advantaged commercial real estate investments: qualified opportunity zone funds and 1031 exchange properties.
EquityMultiple's deals focus on:
Commercial properties in thriving markets with current cash flow.
Short-term loans and preferred equity investments, where investors are entitled to a strong APR or current preferred return.
Value-add projects with construction components and more aggressive business plans, with a priority on investments that have a clear path to stabilization and cash flow to investors.
EquityMultiple is a smaller platform with between two and five offerings active at any given time.
The deals on EquityMultiple are transparent. Unlike some crowdfunding platforms where investors have direct communication with deal sponsors, EquityMultiple's management is the go-between for investors and sponsors, lenders, and operators, with EquityMultiple providing dedicated in-house portfolio management.
Unfortunately, you must be an accredited investor to invest in offerings on EquityMultiple's platform. However, it's quick and easy to set up an account to receive cash distributions through ACH bank transfers, view quarterly updates on asset performance, and invest in offerings. At the same time, EquityMultiple provides easy access to ask questions and interact with a real person through a chat pop-up on just about every page and constant invitations to call if you have a question.
Summary: Is EquityMultiple a good investment?
The hallmark of EquityMultiple's deal platform is offering direct investments in high-quality commercial real estate with minimums as low as $5,000. This smaller minimum investment than most other platforms makes it easier to build a diversified portfolio, as compared to most other crowdfunding sites where the minimum is $25,000 or more.
Deal screening is a two-part process. The initial screening is done by a team of professionals with commercial real estate experience and includes a pro forma analysis, sales and rental comp data, local market fundamentals, cap rate sensitivity, and deal dynamics. If a deal passes the first screening, a deal team further analyzes the terms and other criteria.
Sponsors are reviewed and go through due diligence along with each deal. EquityMultiple claims that only 5% of deals pass final screening by the investment team and make it onto the platform as an offering.
The company implemented an additional due diligence step as a result of the COVID-19 outbreak. It measures sponsors on the health and safety protocols they have in place for their operations and tenants. It also gives those that operated during the last economic downturn a higher weighting.
What are EquityMultiple's pros and cons?
Pros
Low minimums: Some of the lowest minimum investments for stand-alone real estate deals we have seen. The most common investment minimum is $10,000. However, it has had several offerings as low as $5,000 in the past year, including a perpetual fund, and seeks to offer more at that lower level in the future.
Wide variety of deals (debt, preferred equity, and equity) across many commercial real estate markets are available to investors on one platform.
Fund options available: Equity Multiple has prioritized fund structures by experienced, national fund managers to help investors diversify.
Wide variety of opportunity zone offerings.
1031 exchange offerings.
Cons
New offerings tend to sell out quickly. However, it has two perpetual fund options currently available and aims to add more in 2021.
Investors pay fees. There's an annual asset management fee of 0.5% to 1.5%. Though that's roughly in line with industry standards.
Only accredited investors. Nonaccredited investors are not able to participate.
Is EquityMultiple legit? How strong is it?
EquityMultiple raised $850,000 in seed money in 2015 and $3 million in bridge funding in August 2018. It raised several million dollars in additional seed money in 2020 to support new hires, new technology initiatives, and help pre-fund deals. Overall, the platform has supported more than $3 billion of commercial real estate projects.
EquityMultiple performance
Despite a challenging market environment in 2020, the average internal rate of return (IRR) on investments exited last year was 14.5%, right in line with its historical average. Meanwhile, investments on the platform paid out more than $32 million in distributions in 2020 -- a 2.5 times year-over-year increase -- bringing the total to more than $60 million.
EquityMultiple management
EquityMultiple was co-founded by Charles Clinton and Marious Sjulsen, who act as CEO and CIO, respectively. Clinton was a real estate attorney who worked on a variety of major transactions for private equity clients, including Blackstone (NYSE: BX) and KKR (NYSE: KKR). Sjulsen's background is in commercial real estate development. EquityMultiple was developed in partnership with an existing real estate company (Mission Capital). EquityMultiple continues to add seasoned industry veterans in key senior leadership positions.
Who can invest with EquityMultiple?
In order to see the available offerings available, an investor must qualify as an accredited investor by providing basic details regarding their financial situation and investing experience.
Being an accredited investor requires meeting at least one of the two following requirements:
An individual net worth (or joint net worth with a spouse) exceeding $1 million, excluding your primary residence.
An individual income of more than $200,000 in each of the two most recent years, or a joint income with a spouse exceeding $300,000 in those years. You must also have a reasonable expectation of reaching the same income level in the current year.
EquityMultiple's dashboard is easy to use and has the information investors need to evaluate deals. The platform uses a scroll-down feature rather than being organized by tabs. Sponsors are contractually required to provide tax documentation, performance reports, distribution details, and other documents pertinent to deal progress, and investors have access to these documents. Investors can easily find detailed information about deals and can drill down into reports as needed to perform deal due diligence. Self-directed IRA investments are allowed and assisted by EquityMultiple's Investor Relations team.
Account sign-up is easy -- answer a few questions and fill out contact info to get approved. Making an investment seems straightforward. A pop-up box offers assistance via chat, and investors can filter deals by type (debt, preferred equity, and equity).
What is the minimum EquityMultiple investment?
The stated minimum investment is $5,000, although most offerings require $10,000. Investment terms range from as short as one year to as many as 10 years.
What are EquityMultiple's fees?
On debt and preferred equity investments, EquityMultiple assesses a flat 1% fee. For common equity investments, investors pay a recurring asset management fee for ongoing monitoring of the investment, payment distributions, tax reporting, and services. The fee ranges between 0.5% and 1.5% of the amount invested on an annualized basis and is paid from the gross cash flows from each deal. For common equity investments, EquityMultiple also takes a 10% carry on profits at exit of the investment, once all principal has been returned to investors.
EquityMultiple is transparent about their fees and makes it easy for you to account for them. Projected returns listed on projects already take the platform's fees into account. So, if you're browsing through projects to invest in and see a return of, say, 12%, this is after -- or net of -- EquityMultiple's fees and management costs.
Sponsors pay an up-front origination fee of 1% to 4% of the purchase amount of the deal to EquityMultiple to host their offering.
EquityMultiple returns: What should you expect?
As noted, EquityMultiple's IRR on exited investments has averaged 14.5%, including in 2020.
However, that past performance is no guarantee of future results. As such, returns from future projects could differ significantly. EquityMultiple's target rates of return vary by type of investment and associated risk:
Senior debt: 7% to 12% annual rate of return.
Preferred equity: 7% to 12% current preferred return, 10% to 14% total preferred return.
Common equity: IRRs of 14% or higher.
At the time of this review, EquityMultiple's portfolio of open and fully-funded offerings included assets in 51 geographic concentrations across the U.S. from a network of 62 lender and sponsor partners. While each deal differs and income distributions are not guaranteed, there are typically either monthly or quarterly distributions.
EquityMultiple offers quite a few opportunity zone investments in a variety of assets, including hotels, multifamily, retail strip malls, industrial, office, self-storage units, student housing, and car wash facilities. It also lists 1031 exchange-qualified deals as well.
When (and how) can you sell EquityMultiple investments?
There is no secondary market for your investments on EquityMultiple; however, the company indicates that you may be able to transfer ownership to another EquityMultiple investor. In general, you should go into any deal on the platform with the expectation that you won't be able to exit that investment before the deal is expected to complete.
With this in mind, one of the nice things about EquityMultiple is that it does feature more short-term deals than other platforms, such as construction or other bridge loans with durations of one year. This could be a better way to invest short-term capital than counting on selling an investment early.
Going mobile: Is there an EquityMultiple app?
EquityMultiple does not offer a mobile app at this time. However, their website is mobile browser-friendly, and you shouldn't have trouble setting up an account, confirming your identity/eligibility, and browsing investment offerings from your phone or tablet.
EquityMultiple risks: Is EquityMultiple safe to invest with?
Each investment offered on EquityMultiple is set up as a deal-specific LLC. LLCs have the advantage of being separate entities, which ensures bankruptcy protection. The LLC continues to exist independently even if the parent company goes into bankruptcy. In the event EquityMultiple were to declare bankruptcy, each investment remains ongoing and separate from EquityMultiple, and EquityMultiple's creditors have no recourse to the real estate deals owned by investors. That means investors are primarily exposed to the real estate risk of their chosen investment and are not at risk if EquityMultiple were to fail.
That's not to say that a bankruptcy would not cause headaches for investors. Since EquityMultiple is the go-between for investors and deal sponsors, a disruption in business as usual would be a disruption for investors as well, at least until a new asset manager could be found. That could mean a delay in receiving cash distributions, important documents, or return of capital, depending on the timing. However, these would likely prove to be short-term hiccups, not permanent problems that cause losses to investors. Meanwhile, with the platform raising fresh seed capital in 2020, bankruptcy risk seems remote, especially since the company has proven its durability during a pandemic and rough commercial real estate market.
Got $1,000? The 10 Top Investments We'd Make Right Now
Our team of analysts agrees. These 10 real estate plays are the best ways to invest in real estate right now. By signing up to be a member of Real Estate Winners, you'll get access to our 10 best ideas and new investment ideas every month. Find out how you can get started with Real Estate Winners by clicking here.