Get our 43-Page Guide to Real Estate Investing Today!
Real estate has long been the go-to investment for those looking to build long-term wealth for generations. Let us help you navigate this asset class by signing up for our comprehensive real estate investing guide.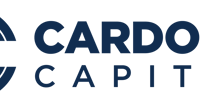 Cardone Capital
Cardone Capital allows both accredited and non-accredited investors to invest alongside Grant Cardone, a well established residential real estate investor.
Esablished track record with a well known name in real estate
preferred returns in one of the safer real estate segments
high fees and several related party transactions
---
Bankruptcy Protection
5/10
Diversified Fund Options
2/5
Non-accredited Investor Offerings
5/5
What is Cardone Capital?
Cardone Capital is a real estate crowdfunding platform that offers funds for accredited investors and non-accredited investors. Founded and managed by CEO Grant Cardone, a longtime veteran in multifamily real estate, its investors have their capital allocated by someone with more than two decades of success in the space. He's also a bit of a celebrity in the real estate industry, with a massive social media following.
According to the company, investors in Cardone Capital deals have never lost money, and the primary focus is on multifamily residential properties. These kinds of properties have historically proven one of the safest categories of real estate. The funds are also designed for the very long term, with a targeted 10-year holding period.
Cardone Capital has a simple four-part strategy:
It finds deals (primarily multifamily properties), negotiates the purchase and financing, and closes the deal.
Investors purchase an interest in institutional quality real estate assets, either single assets for funds. The company doesn't offer shares of a real estate investment trust (REIT).
Cardone collects rent from creditworthy tenants.
It pays its investors monthly cash distributions.
Summary: Is Cardone Capital a good investment?
There are some positives that could prove to make a Cardone fund a good investment. As noted above, the company says it has never lost investor money, so if loss avoidance is high on your list, that's a positive. Additionally, multifamily housing is a high-demand category that has traditionally done well across economic environments.
On the downside, the fees, expenses, and sponsor compensation are very generous to the sponsor and could make these funds profitable for Cardone Capital even if investors were to lose money. Further, Grant Cardone is a brand builder whose ventures include Cardone University, Cardone Acquisitions, Cardone Capital, and Grant Cardone TV Network. Because of that, his attention isn't 100% on real estate.
What are Cardone Capital's pros and cons?
Pros
Strong track record: Grant Cardone has a multi-decade track record of success, and Cardone Capital says it has never lost investor money.
Shared ownership of many assets: Many of the properties owned in Cardone Capital investor funds are also part-owned by Cardone.
Preferred returns on some deals: Some of the funds offer 6% preferred return, putting them first in line for profits.
Regular opportunities to invest: There is usually at least one fund in some stage of funding, meaning investors have an opportunity to invest on a regular basis.
Low-risk asset class: Multifamily residential real estate is one of the safer properties to own across economic cycles.
Cons
Management compensation is very high: While the asset management and acquisition fees are reasonable, Cardone Capital takes a 35% carried interest in funds, without making any capital commitment to the funds.
Very high minimum investments: Non-accredited investor minimum investment is $5,000, while accredited investor minimums are $100,000 on most funds. These are the highest we have seen for both investor classes.
Higher potential leverage: The funds can use up to 80% debt to fund acquisitions. This is on the higher end for commercial real estate, where 55% to 60% or lower is generally considered a conservative debt level.
No repurchase plan or secondary market: While real estate deals like this are long term by nature, the Cardone Capital deals in particular are very illiquid. Each fund states that the plan is to invest for a 10-year period, and there is no mechanism for investors to exit early. We have seen many platforms offer secondary markets and/or implement repurchase plans that allow for some ability to sell early.
Divided interests: Founder Grant Cardone has several other businesses built around his brand.
Is Cardone Capital legit? How strong is it?
Cardone Capital does not share any financial information, but founder and CEO Grant Cardone does have a long track record of success in multifamily residential real estate. According to the most recent information, Cardone Capital manages a portfolio of residential properties with more than 8,600 units valued at over $2 billion. Further, since 2016, Cardone has raised more than $425 million from over 5,000 investors and transacted more than 70 real estate deals totaling $2.1 billion.
Additionally, Cardone Capital's focus is on acquiring properties with existing stable cash flows and improving them to grow those cash flows over time. By avoiding ground-up projects, or properties that are not already tenanted, the risk of losses is lower. Though at the time of this review, the only open fund, Equity Fund XI, focused on riskier distressed and opportunistic assets created by the COVID shutdown and recovery.
Further, there are some red flags with Cardone Capital. As mentioned, Grant Cardone is building a brand name in real estate via social media. Meanwhile, investors in one of Cardone's funds sued in 2020, alleging Cardone misled them by falsely promising annual returns of at least 15% and other incentives that never materialized. It goes without saying, but investors should complete a thorough due diligence before investing with Cardone Capital, ensuring they're comfortable with the platform.
Cardone Capital's performance
At this stage, Cardone Capital's crowdfunded offerings don't have much of a completed track record. This is in part because they are structured for a 10-year period, which is good for investors looking for a long-term opportunity. It just makes it more difficult to determine whether Cardone's approach translates well to success for individual investors in Cardone Capital funds.
Cardone Capital management
Cardone Capital is led by founder and CEO Grant Cardone, and the company has consistently pointed to his leadership as a key strength for the business and for investor success. Cardone began investing in multifamily residential real estate in the mid-1990s and has led transactions on more than 70 properties in nine states. As mentioned, at last count, Cardone Capital manages more than 8,600 residential units valued at over $2 billion
According to his bio on the Cardone Capital website, Grant Cardone is also known as one of New York Times bestselling authors, the #1 sales trainer in the world, and an internationally renowned speaker on leadership, real estate investing, entrepreneurship, social media, and finance. To learn more about Grant Cardone, be sure to check out our interview with him in 2020.
How Cardone Capital works: How are investments sourced?
The company says that it will source properties from the usual channels, including public listings and via brokers and private sales. However, it's worth noting that so far, the funds have invested in Cardone-owned properties -- more specifically, minority interests in Cardone-controlled legal entities that own properties.
The upside of this is that Cardone Capital has already vetted the properties and owns a large stake. This helps align investors' interests as both parties have skin in the game and similar upside and downside risks.
However, there are aspects of the Cardone Capital investment strategy that could create a conflict of interest. So far, the properties several Cardone Capital Funds have invested in are minority stakes in entities that are controlled by Grant Cardone. On one hand, these are fully vetted properties that Cardone Capital has financial exposure to; on the other, Cardone is your asset manager and the seller of the property being acquired with your capital.
This is not an ideal arrangement to consistently protect the interests of the investors whose capital is being put at risk. It's further complicated by the fact that Cardone Capital retains 35% of the equity in the funds. The biggest takeaway here is that investors need to consider the ethical implications and go into any investment with complete awareness that you are counting on Cardone Capital to manage these very real conflicts of interest.
Who can invest with Cardone Capital? What is the minimum investment?
Cardone Capital offers funds that are open to accredited investors and non-accredited investors. The funds open to non-accredited investors also file regular disclosures with the SEC, providing investors who take the time to read them with a lot of information about fund structure, fees, and performance. However, not all funds are open to non-accredited investors. At the time of this review, the current fund was only open to accredited investors.
The challenge many investors may run into is high investment minimums. Cardone Capital funds open to non-accredited investors have a minimum $5,000 investment, the highest we have seen for non-accredited crowdfunded real estate investments. For accredited-only funds, Cardone Capital requires a $100,000 minimum investment, one of the highest we have seen for the accredited investor class.
What are Cardone Capital's fees?
The initial fee structure looks reasonable: 1% annualized asset management fee, 1% acquisition fee on property purchases, and 1% disposition fee for any property sales.
Additionally, there are a broad range of other expenses and fees related to the startup of each fund that will also consume investor capital. Based on the range of potential capital raises for each fund, roughly 87% of investor capital will go toward property acquisitions, with the remainder covering fund startup fees and expenses and some working capital.
However, Cardone Capital will also retain a 35% equity interest in each fund, without committing any capital. It does typically have a 6% preferred return, meaning investors will earn the first 6% of returns, plus their investment, before Cardone Capital can earn out its share. This is not a very investor-friendly split, and it rewards Cardone Capital incredibly generously considering that it does not have any capital at risk in the funds.
Cardone Capital returns: What should you expect?
In its history, Cardone Capital says it has not lost investors' money, and its funds target a 6% cash flow and 15% annualized investor internal rate of return (IRR). For accredited investor funds, Cardone Capital offers a 6% preferred return.
The funds are also structured for a 10-year period, with no recourse to exit the fund. So these are very much long-term investments, and investors should not commit any funds they may need to access.
When (and how) can you sell Cardone Capital investments?
As a general rule, crowdfunded real estate is an illiquid investment. These deals are often structured to take place over multiple years, and sponsors can't effectively return capital to investors who want to sell on a whim. With that in mind, go into any real estate investment with a solid understanding of the terms of the deal and how long the manager expects it will take to fully complete before exit.
With that said, Cardone Capital deals are on the very long-term end of the spectrum, with a targeted 10-year investment period. There is no contingency for investors to exit early, and the company points out in the offering circulars that it's possible deals could run even longer, depending on circumstances.
Going mobile: Is there a Cardone Capital app?
There is not a stand-alone app, but the Cardone Capital website portal is fully mobile optimized and works well on smartphones and tablets.
Cardone Capital risks: Is Cardone Capital safe to invest with?
With a solid track record, there are definitely things to like about Cardone Capital. However, investors should consider the significant carried interest of 35% with no performance requirements, the 10-year investing term with no mechanism for early exit, and the potential conflicts of interest between the funds and its investments in Cardone-owned properties.
The funds are stand-alone legal entities, separate from Cardone Capital, but with substantial overlap between the entities and extreme reliance on one individual; the risk profile is heavily tied to Cardone's ability to continue executing on high-quality deals and manage the conflicts of interest that are inherent in the structure of this platform.
The bottom line is that an investment with Cardone Capital is different from one made with another real estate crowdfunding platform. Investors are investing alongside Grant Cardone, who has an extensive track record of success. However, they're paying a high price for this opportunity, as his funds have a hefty carried interest. Because of that, investors need to be comfortable with Cardone as the sponsor before investing in one of these funds.
Got $1,000? The 10 Top Investments We'd Make Right Now
Our team of analysts agrees. These 10 real estate plays are the best ways to invest in real estate right now. By signing up to be a member of Real Estate Winners, you'll get access to our 10 best ideas and new investment ideas every month. Find out how you can get started with Real Estate Winners by clicking here.