Get our 43-Page Guide to Real Estate Investing Today!
Real estate has long been the go-to investment for those looking to build long-term wealth for generations. Let us help you navigate this asset class by signing up for our comprehensive real estate investing guide.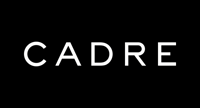 Cadre
Cadre is a polished, lower-volume real estate crowdfunding platform that's best suited for accredited investors seeking the tax advantages of opportunity zones. While Cadre does offer non-opportunity zone investments, its expertise in this area stands out as a particular st…
Skin the game on every deal
Emphasizes fewer high quality deals over volume
Significant experience with opportunity zones
---
Bankruptcy Protection
8/10
Diversified Fund Options
3/5
Non-accredited Investor Offerings
0/5
What is Cadre?
Founded in 2014, Cadre is a real estate crowdfunding company that invests substantial resources to identify the very best commercial real estate projects it can find and make them available to accredited investors. The company has created proprietary technology aimed at better serving investors by targeting to achieve outsized risk-adjusted returns while providing a transparent, seamless, and engaging user experience. It's a higher-end platform with a minimum investment of $50,000.
This high minimum investment may mean Cadre isn't a good fit -- or even attainable -- for many people. Moreover, the average Cadre real estate project will take five or more years to complete, so it's also not a good choice for investors looking for quick deals. However, Cadre offers something else that's a differentiator. Several times per year, Cadre opens up a secondary market, allowing investors the ability to offer all or part of prior investments for sale to other investors.
But for those with the means and a longer time horizon, there is a lot to like. Cadre is one of the few crowdfunding platforms that:
Invests alongside investors in every deal.
Generates most of its revenue from recurring management fees versus one-time transaction fees.
Has incentives tied to deals outperforming their target levels.
Cadre also has a solid record with opportunity zone deals.
Put it all together, and Cadre is one of the most investor-aligned platforms we have seen.
Summary: Is Cadre a good investment?
If Cadre's minimum investment of $50,000 is within your reach, and you're looking for deals that are generally structured to take five or more years before the full return of capital, Cadre is one of the top platforms to consider.
Since its formation in 2015, Cadre has acquired more than 38 assets across 20 U.S. markets. At the time of this review, it has completed four fully-realized multifamily investments. All four deals earned investors a profit and outperformed their original targets (underwritten net IRRs ranged between 11% and 15.1% while realized net IRRs were between 15% and 27.4%), according to Cadre.
Based on Cadre's intensive due diligence, incentive structure, and the personal stake held by employees and executives in every deal, we expect Cadre to continue to prove a good place to find high-quality real estate investments.
What are Cadre's pros and cons?
Pros
Deep alignment with investors.

Cadre's executives and employees invest in every deal.
Cadre's financial incentives are heavily tied to long-term deal performance, not high transaction volume on its platform.

Industry-leading due diligence.
Potential for liquidity with its secondary market.
Leader in opportunity zone investments.
Cadre "backstops" every deal; that means you won't commit to a deal that then falls apart before closing and miss out on another opportunity.
Diversified fund option.
Cons
No offerings for non-accredited investors.
High $50,000 minimum investment.
Doesn't offer any REITs -- real estate investment trusts -- or other highly diversified funds.
Low deal flow -- about one new deal per month -- could mean you don't find an appropriate real estate deal for your needs on Cadre when you're ready to invest.
How Cadre works: How are investments sourced?
Cadre touts an experienced and successful real estate investing team as well as a due diligence process designed to weed out all but the very best real estate deals in the best markets. This includes vetting deal sponsors (the project developer) as well as individual real estate projects, both of which must meet stringent requirements before being considered. This includes extensive research at the local level to determine the feasibility of a project meeting its targets as well as further culling out deals that don't meet risk standards.
Cadre also uses data to inform its due diligence and identify market opportunity. The company says it utilizes quantitative analysis to help it identify and predict which markets are set up for the best future success and combines this with fundamental analysis. Cadre also says the seasoned professionals on its acquisition team have deep relationships across the real estate industry and that many of its best deals come from these sources, and many are off-market deals that help lower transaction costs and improve returns.
As a result of its vetting process, Cadre says only about 2% of the deals submitted to it for consideration make it to the Cadre marketplace.
Is Cadre legit? How strong is it?
Cadre performance
Cadre continues to prove a solid platform with each realized deal, and I think it's fair to call it legit, and not a scam (despite what you may have seen on social media due to a Trump family member's early investment in the company). The platform has invested more than $3 billion on acquiring over 38 assets across 20 states. Cadre returned $168 million in gross distributions to investors and delivered a net IRR of 18.2% across its fully realized investments. Further, its rental collection rate averaged more than 95% across its portfolio during 2020 despite the impact of the pandemic, which highlights the overall quality of its investments.
Additionally, Cadre says its balance sheet is a source of strength. The company says it has no debt, and it "backstops" every deal it offers, meaning it will bridge any gap in necessary funding to close deals on its marketplace.
It's worth noting that Cadre isn't a public company -- there's no Cadre stock or SEC filings -- so we don't have audited financial statements to review. However, it has raised over $135 million from some of the biggest private investors in the world, such as Andreessen Horowitz, Goldman Sachs (NYSE: GS), and the Ford Foundation.
Cadre management
Ryan Williams, Cadre's CEO, is also a co-founder and has a strong track record using technology to leverage real estate market opportunities that extends to his time as a student at Harvard. His experience in residential real estate during and after the Great Recession and housing crisis led him to leave real estate giant Blackstone Group (NYSE: BX) and co-found Cadre in 2014. We interviewed Mr. Williams on our podcast in 2020 (part 1 and part 2).
Cadre's executive team also includes a number of real estate veterans, many of whom have invested across multiple commercial and residential real estate cycles. The company also has leaders with deep tech experience at innovators, including Square (NYSE: SQ), who understand how technology and finance can work hand in hand.
Who can invest with Cadre?
You must qualify as an accredited investor, meaning you meet at least one of the two following requirements:
An individual net worth (or joint net worth with a spouse) exceeding $1 million. You can't include the net equity in your primary residence as part of the $1 million.
An individual income of more than $200,000 in each of the two most recent years, or a joint income with a spouse exceeding $300,000 in those years. You must also have a reasonable expectation of reaching the same income level in the current year.
What is the minimum Cadre investment?
The minimum investment in any Cadre stand-alone real estate deal is $50,000 at this writing.
If that's more than you want to invest in a single deal, Cadre launched the Direct Access Fund to offer a more diversified approach. It also has a $50,000 minimum investment. However, it's targeting to own at least 15 properties once fully invested.
What are Cadre's fees?
Cadre charges investors two sets of fees on every deal:
1% of your gross invested dollars up front per transaction. For a $50,000 investment, that's $500 that comes right off the top and goes to Cadre.
1.5% of net asset value recurring annual management fee.
In addition, Cadre negotiates a share of the sponsor's "promote," which is a percentage of profits the sponsor will earn when a deal goes full circle and the property is sold, typically above a minimum profit threshold for investors.
There's an argument that this structure means Cadre "takes" a piece of investors' potential profits. But there's also an argument -- and one that we think is more accurate -- that having incentives tied to seeing deals go full circle and outperform their targets is a very investor-friendly structure. While other platforms are entirely compensated by getting transactions funded, Cadre makes more money when deals are profitable for investors.
If you follow the money, this likely informs Cadre's due diligence and results in the company selecting deals with both strong upside and -- more importantly -- lower risk of losses.
Cadre returns: What should you expect?
At this stage of Cadre's existence, we don't have a lot of data to inform this question. As mentioned, at the time of this review, Cadre has transacted on 38 stand-alone investments since its founding in late 2014, and only four of those gone full cycle. This is because Cadre focuses on longer-term deals that can take five or more years to complete and is not a high-volume platform, as discussed above.
Here's the good news: All four of those deals made investors money, and according to Cadre, they all outperformed their original targets.
And while we don't have much data to go on so far, we expect Cadre to continue delivering profitable, loss-avoiding real estate investment opportunities to investors. That's because of its financial structure that ties its interests to those of investors (versus platforms that are incentivized by getting deals funded with no risk to deals losing money), along with a management team and employees with skin in the game.
When (and how) can you sell Cadre investments?
When you make an investment in a standalone real estate deal, it's very important to understand how long the project is expected to take to complete. And when you pick that investment, invest with the expectation that you should earn the dividends or other cash flows that the investment is projecting to pay investors, but don't count on being able to get any of your invested capital back before the targeted sale date of the property.
With that said, Cadre has proven to be an early leader in helping investors who need liquidity sell off part or even all of their investment. The company's secondary market that it opens up a few times per year not only creates an opportunity to sell but also gives buyers the chance to invest in a deal they may have missed out on, or to add to their stake in a deal they like.
Cadre makes money on these deals (as it should since it facilitates them) by charging both the buyer and the seller 1.5% each on the net asset value of the transaction.
At this stage, the company only facilitates the sale of Cadre deals on its secondary market, but management has said that the long-term goal is to create an online secondary marketplace for other crowdfunded real estate deals from other platforms.
Going mobile: Is there a Cadre app?
No, there's not a Cadre app. However, the Cadre website is optimized for mobile devices and works well with them across every feature, whether you're looking for a new deal to invest in, reviewing your portfolio, or looking for tax documents.
Cadre risks: Is Cadre safe to invest with?
While we've addressed whether Cadre is legit -- it is -- we want to give this question two answers.
First, yes, we think Cadre itself is a solid, well-capitalized business. Moreover, all Cadre investments are structured as separate, standalone legal entities. That means if Cadre were to fail or to face financial troubles, your investments would not be at risk. Cadre acts as the manager of those investments, and the company and its employees own a stake, but creditors can't go after your stake in those investments to meet Cadre's obligations. Moreover, each real estate project is being developed and operated by a separate real estate developer -- the sponsor -- and not Cadre. So a Cadre failure wouldn't lead to any of its projects being interrupted.
What could be interrupted, however, is the distribution of dividends, tax documents, or other reports from individual projects to investors. Cadre, as the investment manager for each deal, handles this, and if the company were to fail, there would be some delay while a new manager was identified and hired to take over. The 1.5% annual asset management fee, and a potential share of the promote fees, would likely attract numerous asset managers to take over if that were to happen.
The other question investors should ask is whether Cadre investments are safe. In addition to Cadre's role as asset manager, each deal has a developer sponsor who's actually doing all the work developing and operating (and eventually selling) the property you invest in. So far, Cadre's results in identifying great sponsors and properties is solid, with four profitable deals and no money-losers, and we think that track record should continue. That's particularly true with Cadre having so much financial alignment with investors on every deal it puts in its marketplace and with management and employees having skin in the game.
Overall, Cadre seems like a solid platform for accredited investors looking for quality over quantity. While it has a high-end minimum investment, it charges reasonable fees and has an excellent track record so far.
Got $1,000? The 10 Top Investments We'd Make Right Now
Our team of analysts agrees. These 10 real estate plays are the best ways to invest in real estate right now. By signing up to be a member of Real Estate Winners, you'll get access to our 10 best ideas and new investment ideas every month. Find out how you can get started with Real Estate Winners by clicking here.