Get our 43-Page Guide to Real Estate Investing Today!
Real estate has long been the go-to investment for those looking to build long-term wealth for generations. Let us help you navigate this asset class by signing up for our comprehensive real estate investing guide.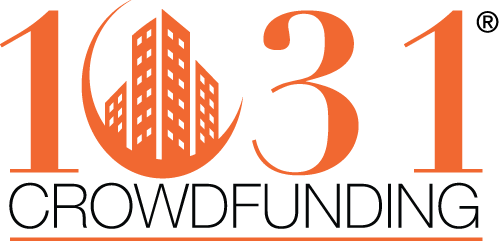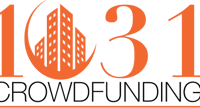 1031 Crowdfunding
1031 Crowdfunding's platform helps facilitate one of the more complicated real estate transactions out there. One of the largest hurdles for real estate owners trying to execute a 1031 exchange is to identify a "like-kind" property and close on a purchase within the timefra…
Removes "closing risk" inherent in 1031 exchanges.
Simplifies 1031 exchange process.
Also offers REIT with minimum investment of just $1,500
---
Bankruptcy Protection
8/10
Diversified Fund Options
4/5
Non-accredited Investor Offerings
5/5
What is 1031 Crowdfunding?
1031 Crowdfunding is unlike most crowdfunding platforms. It's more like a service to help investors defer taxes on real estate gains -- through the use of the IRS-approved 1031 exchange -- which happens to use some beneficial aspects of crowdfunding, namely online access to high-quality commercial real estate investment and shared ownership with other investors.
1031 Crowdfunding provides a platform where investors can purchase and own commercial properties that have been both pre-vetted by real estate professionals and pre-qualified to meet the IRS requirements of a 1031 exchange.
A 1031 exchange allows real estate investors to defer tax liability on the sale of an investment property by using the sale's proceeds to acquire a new property. The basic idea is that if the investor didn't actually receive any proceeds from the sale, then there isn't any income to tax.
The taxes can be deferred indefinitely as long as no monetary benefit is ever received. That's why a 1031 exchange is one of the best tax advantages real estate investors have at their disposal. But it is complicated with IRS rules, and if you don't do everything right when performing a 1031 exchange, you don't qualify for the tax benefit.
That's where 1031 Crowdfunding steps in. On its platform, investors have access to a ready supply of exchange-qualified real properties that can be quickly purchased. This reduces the risk of:
Not finding a qualified property to purchase.
Missing the deadlines investors are required to meet to qualify for the 1031 exchange tax benefits.
Summary: Is 1031 Crowdfunding a good investment?
Let's say you sell a property for $250,000 with a cost basis of $150,000. You can either pay approximately 53.8% in taxes (typically federal tax of 15% to 20% plus state tax of 10% to 12%, depreciation recapture tax of 25%, and investment income tax (i.e., Obamacare) of 3.8%) on $100,000, or you could do a 1031 exchange and invest your $250,000 into a like-kind property and defer the tax until you sell the new property. Instead of paying $53,800 in taxes and only having less than $200,000 to invest, you get to invest the full $250,000.
That's the beauty of a 1031 exchange. But here's the rub -- you have to identify the property you intend to buy within 45 days after you sell and you have to close on the new property purchase within 180 days of the sale of the initial property. Getting that timing right can be tricky with real estate investments. And if you don't meet those deadlines, you pay the tax. In essence, your investment is subject to "closing risk," which is an expensive gamble that disqualifies a lot of well-intentioned investors who attempt 1031 exchanges.
On 1031 Crowdfunding, your closing risk is removed because, along with other investors, you purchase an ownership portion of an already qualified property, and you can close on the exchanged property in three to five days because it's already been pre-funded.
Completing a 1031 exchange does not have to do with how the money is raised but depends on the investor's ownership structure within the investment. Through a Delaware statutory trust (DST), investors receive an ownership interest in the underlying real estate asset without having to play any active part in the acquisition, management, or sale of the property.
What are 1031 Crowdfunding's pros and cons?
Pros
Removes "closing risk" inherent in 1031 exchanges.
Simplifies 1031 exchange process.
Access: Platform offers fully vetted, institutional-quality investment properties packaged into 1031 exchange-qualified DSTs.
Investors receive 100% of any capital appreciation.
Diversified options: Platform offers both 1031 exchange opportunities and diversified fund investment options from third-party sponsors. Also launched a new offering to bridge its other offerings that has a lower fee and higher cash-on-cash return.
Cons
High fee loads of 8% to 14% on equity (because sponsors do not participate in the profits); however, in context to other options and given the complexity of 1031 exchanges, paying a high fee is often worth the risk of getting a tax bill if you can't successfully pull off an exchange on your own.
Investors have no control -- all decisions are made by the trust's management, not individual owners.
Possible tax disqualification risk that DST trustees will violate one of the "seven deadly sins" of DSTs, which would disqualify your investment for the tax deferral benefits.
Not easy to quantify the fees you'll be paying, which makes it difficult to evaluate whether it's more advantageous to use a 1031 or to just pay the taxes.
Is 1031 Crowdfunding legit? How strong is it?
1031 Crowdfunding performance
DSTs on 1031 Crowdfunding's website are pre-funded by third-party sponsors and 1031 Crowdfunding, which means all fully vetted properties they want to own, taking the chance that any specific DST might not get funded by the crowd. 1031 Crowdfunding's employees are licensed by the Financial Industry Regulatory Authority Inc. (FINRA) as registered representatives, which means they're qualified to sell securities and are not compensated unless an investor makes a transaction.
Each 1031 Crowdfunding DST performance is calculated on a cash-on-cash value. Typical projects produce a projected cash-on-cash return of 4.5% to 7% and an average projected total return of 10% to 15%.
In addition to the DST investments, 1031 Crowdfunding offers nontraded real estate investment trusts (REITs) with a minimum investment of $500 open to accredited and non-accredited investors. At the time of the 2021 review, there were six non-1031 exchange offerings on the website. According to 1031 Crowdfunding, the cash-on-cash returns for these funds range between 5.25% and 6.6%.
1031 Crowdfunding management
1031 Crowdfunding was founded by securities professionals with real estate experience. CEO/President Ed Fernandez holds FINRA Series 6, 7, 24, and 63 licenses and has experience acquiring commercial real estate for institutional investors. Senior Vice President Peter Elwell and Senior Analyst Wade Curtis also have backgrounds participating in real estate acquisitions along with asset and property management.
With a complicated investment like 1031 exchanges, it's important to see a management team with a background and track record in real estate management and securities sales, which affords the ability to focus on staying in compliance and the experience needed to successfully navigate the investment complexities of 1031s.
How 1031 Crowdfunding works: How are investments sourced?
To complete a 1031 exchange, the taxpayer must take title, which means ownership in his/her name or the name of an entity to the property. Exchanging property within a syndicated LLC or limited partnership does not qualify one for the 1031 tax benefits. That's because an LLC or limited partnership is ownership of an entity, not direct ownership in real estate.
Aside from buying the entire property yourself, there are really only two syndicated/co-ownership investment structures that qualify a taxpayer for 1031 exchange benefits:
Tenant In Common (TIC): Ownership between two or more investors who must take an active part in decision making. Owners must maintain control of the property and unanimity to sell, refinance, and make decisions that affect property management.
Delaware Statutory Trust (DST): Ownership is titled in DST and managed by a trustee, and investors don't take part in active decision making.
With a DST, the DST is on the title of the real property and investors of the DST become beneficial owners of the trust and, by default, have direct ownership in the real property within the trust, thus qualifying for a 1031 exchange. DSTs are typically "pre-packaged," meaning that the real estate asset is already owned and the DST sponsor then syndicates out the equity to 1031 investors.
When acting as a sponsor, 1031 Crowdfunding acquires and closes on commercial properties through its affiliate company, 1031 CF Properties LLC, and then places the properties into a DST. Through the DST, you can co-invest with other 1031 exchange investors in one or several properties.
When you invest in a DST on 1031 Crowdfunding, you are assigned a fractional ownership of equity and debt, fulfilling your 1031 exchange requirements. You'll get the necessary tax documents you need for your 1031 exchange:
A 1099 to file with your ordinary income.
A 1098 detailing your mortgage interest write-off.
An operating (or profit and loss) statement for depreciation deduction and recapture.
Here's how the process with 1031 Crowdfunding works:
1031 CF Properties LLC, or a third-party sponsor who has been screened by 1031 Crowdfunding, pre-vets, acquires, and closes on a real estate deal and places the properties into a DST, and the offerings are placed on the platform.
Anyone can create an account, but only pre-qualified investors are given access to browse DST offerings on the site. DST offerings vary in debt levels and differ in property types, regions, and values.
Once you have been verified as an accredited investor, you can purchase units in the chosen DST. Your qualified intermediary wires the funds to complete the purchase, and you are a beneficiary member with ownership rights in the DST you've selected.
You receive purchase confirmation followed by regular updates and distributions. Experienced DST officers and property managers operate and manage the property or portfolio for you.
DST trustees sell the property at the designated time and distribute final proceeds to the qualified intermediaries of all investors and complete a 1031 exchange. You now have the option to find a replacement property through 1031 Crowdfunding or other sources.
One of the requirements for a 1031 exchange is to take on "equal or greater value" in the replacement property you are exchanging. If debt is needed, the DSTs on 1031 Crowdfunding's crowdfunding platform are already funded with nonrecourse financing in place.
Who can invest with 1031 Crowdfunding?
You must be an accredited investor to participate in offerings on 1031 Crowdfunding. For REITs and other non-1031 offerings on the platform, you do not need to be accredited.
What is the minimum 1031 Crowdfunding investment?
The minimum investment to participate in offerings is between $25,000 and $100,000, depending on the specific investment. The minimum investment for non-1031 offerings is $500.
What are 1031 Crowdfunding fees?
When investing in a third-party DST, the fees are paid to those sponsors. Fees include a 2% acquisition fee on average, an annual asset management fee of 25 to 100 basis points, and a commission based on asset appreciation. 1031 Crowdfunding and third-party sponsors do not participate in any asset appreciation; that is passed on to investors.
When you're considering a 1031 exchange, you can expect to pay between 8% and 17% depending on the deal and your situation. You need to add up all the fees and determine whether it makes more financial sense to go through the hurdles or just pay the tax. For example, you still need to use a qualified IRS-approved 1031 exchange trustee -- and pay for the services of an intermediary. A crowdfunding site cannot act as your intermediary and sell the product because the qualified intermediary must be an unrelated third party whose only role is to administer the 1031 property exchange. Qualified intermediary fees vary, but most reports indicate that a typical deferred 1031 exchange costs between $600 and $1,200.
1031 Crowdfunding returns: What should you expect?
Through 1031 Crowdfunding's platform, accredited investors enjoy the benefits of owning real estate without dealing with the day-to-day responsibilities of actively managing real estate. Fractional, or co-ownership, interests in real estate allow you to acquire, together with other investors, a larger, potentially more stable, secure, and profitable real property asset than what you could have acquired and afforded on your own. And, you can generally better diversify your real estate investment portfolio by acquiring interests in several DSTs.
Most of 1031 Crowdfunding's fully funded offerings are returning a projected 5% to 6% annual cash flow. That might not sound like much, but there's also the appreciation of the asset and profit split when the properties within the DST are sold.
Whether you will make money with DST investments depends on proper financial management of debt, equity, and income as well as sound property management achieving operational expectations. Each DST program on 1031 Crowdfunding's platform will operate under different circumstances, so it is important to evaluate each program individually to determine whether its circumstances will suit your goals and needs.
When (and how) can you sell 1031 Crowdfunding investments?
Although not publicized on their website, there is a secondary market available to 1031 Crowdfunding investors. If an investor wants to sell before the five-to-seven-year holding period, 1031 Crowdfunding will post that opportunity on the site for other investors to consider and a third-party escrow company would facilitate the sale and transfer. In other words, liquidity is not guaranteed, but there is a viable option in that.
Going mobile: Is there a 1031 Crowdfunding app?
There is no mobile app, but the site is optimized for mobile users.
1031 Crowdfunding risks: Is 1031 Crowdfunding safe to invest with?
Unfortunately, there's no simple answer to this question. The Treasury Department issued Revenue Ruling 2004-86 in 2004, which established the requirements for investing in DSTs as part of a 1031 exchange transaction. 1031s are complicated to comply with and complete. There is the low risk of the DST not complying with the minutiae of strict IRS rules regulating the 1031 property exchange qualifications, resulting in the loss of the tax deferral benefit.
Secondly, there's risk that the properties within the DST will not perform. While the income tax benefits of completing a 1031 exchange transaction are important, the financial and economic aspects and benefits of a particular replacement property should not be ignored simply because of the 1031 exchange completion requirements and deadlines. You need to do a complete cost/benefit analysis. The bottom line is that you should let the economics of the replacement property guide your decision, as opposed to making a decision solely based upon the income tax benefits.
You should always consult with your legal, tax, and financial advisors prior to entering into any 1031 exchange or DST investment property transaction, including the review of any private placement memorandums (PPMs) and other offering materials. As with most real estate crowdfunding options available to you, due diligence is the key component to making smart decisions.
Got $1,000? The 10 Top Investments We'd Make Right Now
Our team of analysts agrees. These 10 real estate plays are the best ways to invest in real estate right now. By signing up to be a member of Real Estate Winners, you'll get access to our 10 best ideas and new investment ideas every month. Find out how you can get started with Real Estate Winners by clicking here.