Get our 43-Page Guide to Real Estate Investing Today!
Real estate has long been the go-to investment for those looking to build long-term wealth for generations. Let us help you navigate this asset class by signing up for our comprehensive real estate investing guide.
Commercial real estate is defined as asset classes that are not single family homes. They can be multifamily (typically having four or more attached dwellings), retail spaces or offices, industrial or warehouse properties, or even developable land.
Since commercial properties are larger scale, they allow you to build your portfolio more quickly than buying individual dwellings. And of course, any real estate investment has the unique advantage of allowing you to leverage, or mortgage, your investment.
There are several factors you must take into account when evaluating commercial property. From the numbers you use to assess the property on paper, to more tangible questions of whether it will be a multi family, retail, office, or industrial rental, and how much work you'll need to do to make that happen, you need to have a clear idea of what to expect before you begin negotiations.
How to run comps on commercial real estate deals
While a residential property is typically valued for the end user on square footage, based on sales of comparable properties in the neighborhood, commercial property is evaluated differently.
There is a set of comps, or comparisons that are used by real estate professionals to evaluate and compare similar properties, but they are not solely based on sales price, as is common in residential real estate.
You also won't find commercial properties listed on regular residential sales sites such as Realtor.com, Zillow.com, or Trulia.com. Commercial real estate is specialized, and the biggest listing site is Loopnet.com, which is owned by the commercial real estate database CoStar. This is also where you can find commercial property leasing comps and listings.
One of the common methods used to evaluate a commercial property is to compare its capitalization rate (also known as cap rate) to that of similar properties. This is calculated by dividing the property's sale price by the net operating income. You can think of it as what your annual rate of return would be if you'd paid for the property in cash.
But even if a prospective property looks like a good deal by measure of the cap rate, you've got to see how it stacks against a couple of other valuation methods. This can include the following:
Net operating income (NOI): The amount of income the asset brings in, after all operating expenses, including vacancy and loss, and before a mortgage is paid. This is the amount used to factor the property's capitalization rate.
Cash flow: This is the net amount of money in your pocket after all expenses and any mortgages are paid.
Cash-on-cash return: This percentage is figured by dividing the amount of cash you put down on a property by the annual cash flow it produces. It is another measure of your return on investment.
Gross income: The total amount of money a property brings in before expenses.
For an example of how these differ when evaluating a property, you can check one out here.
Peter Lewis describes answers the burning question, "Are we building enough industrial?" on the Millionacres Podcast
Getting set up for success
There's more to evaluating commercial real estate than just the numbers. You need to have a lot of things in place before you even sit at the negotiating table. No matter the asset class you choose, consider the following during the purchase process:
Can you get financing for this property?
A multifamily, or any commercial property for that matter, needs to hold up to a commercial appraisal and valuation by your bank if you're seeking financing. Unlike with a single-family, owner-occupied property, banks evaluate a commercial property based on its own merits, with the operator-owners as personal guarantors. That means both your and the property's numbers need to be up to snuff.
If you are investing in a multi family prospect that is four units or fewer, you can live in one of the units and take advantage of owner-occupied financing terms, which usually require smaller down payments and better interest rates. It also makes it easier to to manage the property yourself, if you choose to do so. This tactic can be a huge advantage for real estate investors who are just getting started, but obviously the unit you live in will reduce the total cash flow. Still, you could live in the property for a year or two before moving on to your next one.
Use a commercial broker
Residential real estate agents who are accustomed to helping people buy single-family homes aren't usually the right people to help you evaluate commercial property. You need a commercial broker or salesperson who understands that the property is valued by capitalization rates, cash-on-cash returns, and income. They can help you understand the nuances of closing and negotiating a deal that may inherit tenants or require unusual or creative terms. Commercial deals can easily fall apart, and it takes an experienced professional to get them to closing. Skilled agents can also help you scout off-market deals through their connections. Loopnet.com offers a commercial real estate agent search to find a professional near you.
Want to find out if that agent is any good? Ask them how many deals they have closed in the last year or two, and ask for three referrals from former clients, as well as other agents with whom they have worked to close a deal. Because your commercial agent's competence and negotiation skills can make or break a transaction, you'll want to hear from the horse's mouth how smoothly and quickly he or she has been able to work in the past, preferably with similar properties to yours.
Ask for every piece of paper from the seller
Unlike in a traditional single-family detached sale, you'll want to ask the seller for a rent roll of current tenants, service contracts and maintenance records, as well as income and expense statements for current and past years. Ask the neighbors and current tenants about any potential problems and see how much of the property has been vacant, for how long, and why.
Get proof of payments from tenants in the form of an estoppel certificate, which is basically an affidavit that confirms their payments and terms, as well as copies of all leases. Use an online checklist to help you cover your bases.
Have a cushion
The bigger the building, the more expenses there will be, and that's not always in the form of cash outlay. There will likely be some vacancy and default, and you have to be prepared for that. Allow for this to be 10% of your annual projected income.
Once you've got a handle on how to evaluate any piece of commercial real estate using these criteria, then you can decide which asset class complements your portfolio goals best, and how to evaluate the nuances of that asset class.
Evaluating multifamily real estate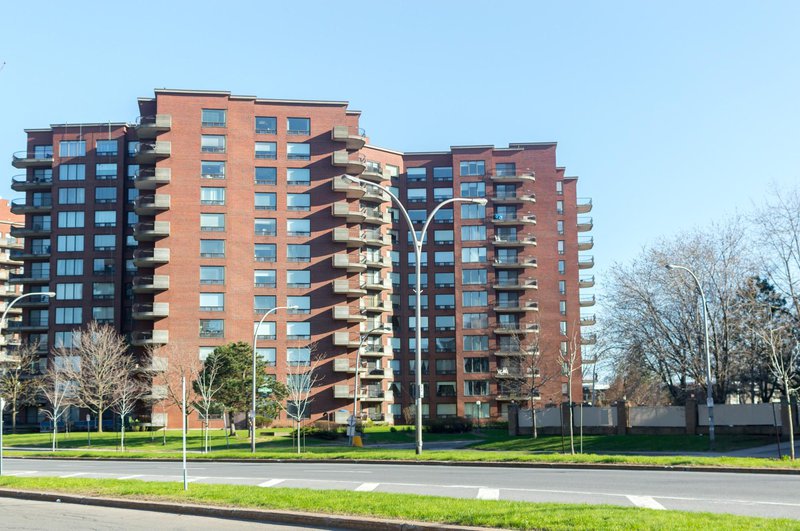 A multifamily property is defined as two or more attached dwelling units. Buying them allows you to purchase units more cheaply than single-family homes and also capitalize on the economy of scale with management, repairs, and rent rolls.
Because multifamily properties are bigger with more units, they are also more expensive to buy. They require more capital and upkeep and often are held to strict regulatory standards by local jurisdictions. All of these factors mean multifamily properties require more due diligence when purchasing them, which is why their evaluation is a bit more complex.
You'll want to see documents such as tenant estoppel certificates, years' worth of maintenance records, lead remediation certificates, bank statements, utility bills, and more to make sure you can make the numbers work. You'll also want to see how long -- and how many -- apartments stay vacant, so you can budget your cash flows accordingly.
Being a landlord isn't easy, especially in class C or D properties, which are usually the ones that require the most work, sometimes in less desirable neighborhoods. Make sure you're choosing properties to buy that you are excited and/or willing to work in, since they will require more oversight and heavy lifting in the form of renovating, making repairs, and keeping good relations and visibility with tenants.
Consider hiring a professional manager and vet him or her carefully, interviewing other owners and tenants alike about their experiences. A good manager should already know the laws and rules you have to abide by as a landlord, and the processes for doing everything from permits to evictions.
To find the right property manager, you might have to search for a while, and that's okay.
Evaluating retail and office properties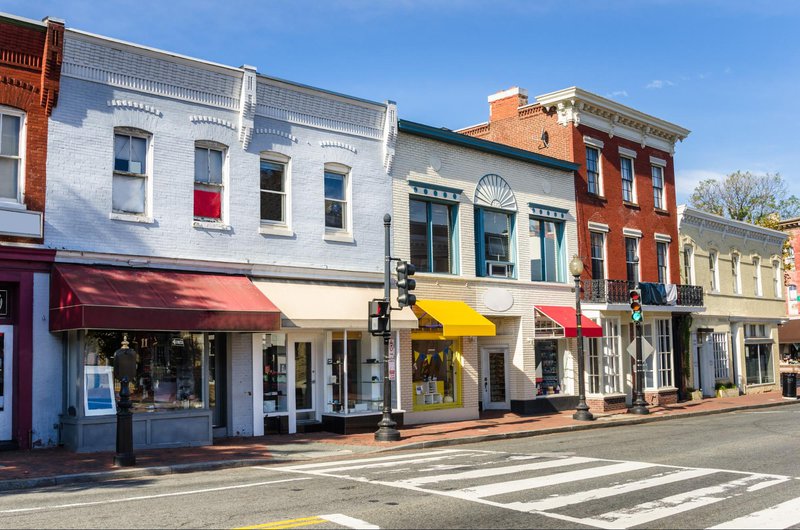 Purchasing a retail or office property can be especially tricky for an inexperienced investor, but it can also be a profitable niche. What is important is to understand your potential tenants, what they might need and what they will pay.
Stay up on the news
If you're hoping to invest in retail or office space, it's important to stay on top of economic and industry trends. Use reports such as consulting firm Deloitte's Retail Industry Outlook or JLL's 2019 Office Outlook. These and other reports can help you decide not only if this type of asset class is for you, but also know how to stay on top of the trends that will allow you to attract and keep tenants and therefore maximize your ROI.
These properties are price-sensitive and affected by recessions. That means if you have a small retail property rented by a boutique and the economy suffers a downturn, that boutique may not be able to sell its goods and therefore, may not be able to make its rent.
Network, network, network
When evaluating a retail or office property, you'll want to talk to as many prospective tenants, business owners and commercial brokers as possible.
Landlords often connect with commercial retail and office tenants by networking, either through experienced brokers or through professional organizations. Understanding which companies and businesses are looking for space, where, and what kind, can help a real estate investor better evaluate properties which are in demand, and which are not.
Determine a reasonable lease to expect
Determining who your likely tenant is and the type of lease they and the market can bear is a big factor when evaluating a retail or office property for purchase. The type of lease and work required to fit the property to a desirable tenant could make or break your deal.
Unlike residential real estate, commercial leases can be complex and highly negotiable.
Sometimes, buildout is required for a specific tenant. Tenants and landlords could share the cost of a buildout, or a tenant could pay for it all in exchange for free rent during the construction period, or a landlord could pay for it in exchange for higher rent or other terms. The possibilities are endless, and that's part of the reason an experienced commercial real estate broker is vital to help you through the process.
Retail and office leases are often structured as triple net, which means the tenant pays not only a base rent but also the utilities, property taxes, and the owner's property insurance. This isn't always the case with small, boutique, or shared properties. In some cases, it may be more appropriate to do a modified gross lease, which means the tenant may pay base rent, utilities, and property taxes, but not, for example, maintenance.
All of these terms and nuances are highly market-driven, so it is worth having a conversation with a commercial leasing and sales broker in order to know what to expect.
Look at the zoning and land use
Pay attention to your potential office or retail property's zoning and use, which is important when it comes to either widening or narrowing your potential tenant pool. Your retail or office space may allow a jewelry store, but not a pawn shop; a pet store, but not a convenience store. It's important to know what is allowed and disallowed, because changing the use later may require a special exception that is difficult to get.
If you plan to change the building's use or make substantial improvements, you may kick new building codes into effect, which could include costly items like fire sprinklers and elevators, depending on the size and scope of your project. These are items you'll want to discuss with a potential tenant or build into your scope or budget ahead of time, if you decide it's worth it.
Evaluating industrial real estate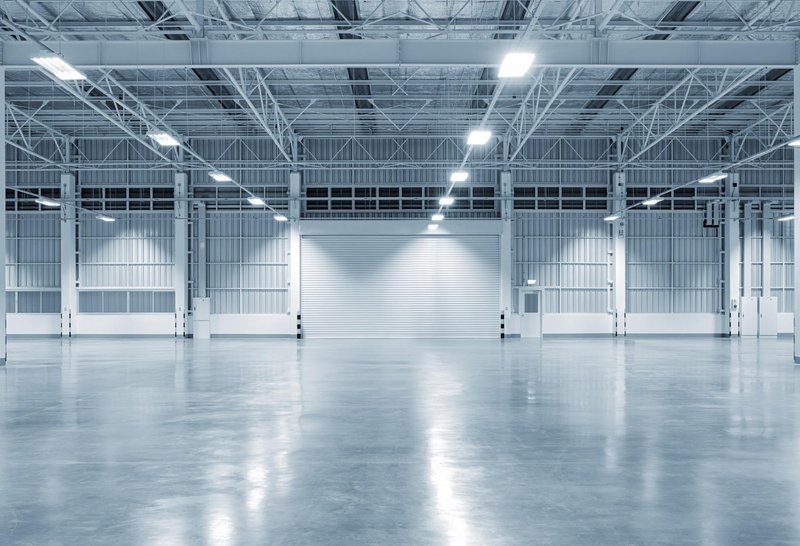 Many investors overlook the potential that industrial real estate has to boost and diversify a real estate portfolio, and that may not be a bad thing, because it requires an intimate knowledge of the sectors that demand it in each market.
However, according to real estate services company, JLL, vacancy rates for industrial real estate are among the lowest of all real estate asset classes -- in July 2019 they were about 5%, thanks to the acceleration of on-demand e-commerce and quick online shipping. Industrial warehouses provide a high-demand opportunity for "last mile" distribution, meaning places to warehouse inventory closest to the places that need the goods.
Industrial real estate also has appeal for adaptive reuse and redevelopment, such as to house breweries, distilleries, and other types of retail and entertainment.
In addition to low vacancy rates, industrial real estate properties can also be less expensive to own and operate. This allows buy and hold investors to purchase large swathes of property without the high ongoing capital costs that are required for multifamily and other types of properties. Tenants often hold longer leases and are responsible for paying property taxes, utilities, and maintenance costs, along with a base rent.
But these perks mean that few industrial properties are steals -- the purchase prices reflect their desirability. If you're evaluating an industrial property, you'll want to look carefully at a few specific criteria, in addition to your usual due diligence process for any other commercial property.
Analyze the property design
Industrial properties come in all sorts of sizes and shapes with varying attributes, such as garage bays and built-in offices. These greatly affect the size of your tenant pool and what the property can feasibly be used for. In some cases, the property design is incredibly flexible to allow for many uses, and sometimes not.
Consider new construction
If industrial real estate interests you but you can't seem to make the numbers work on any existing available prospects, look to an alternative. Sometimes, if there is a sector with high demand and corresponding high prices, developing a new industrial property is more cost-efficient and sensible. However, you may have to spend while scouting a tenant to build for, and then there's the speculative risk that comes with that.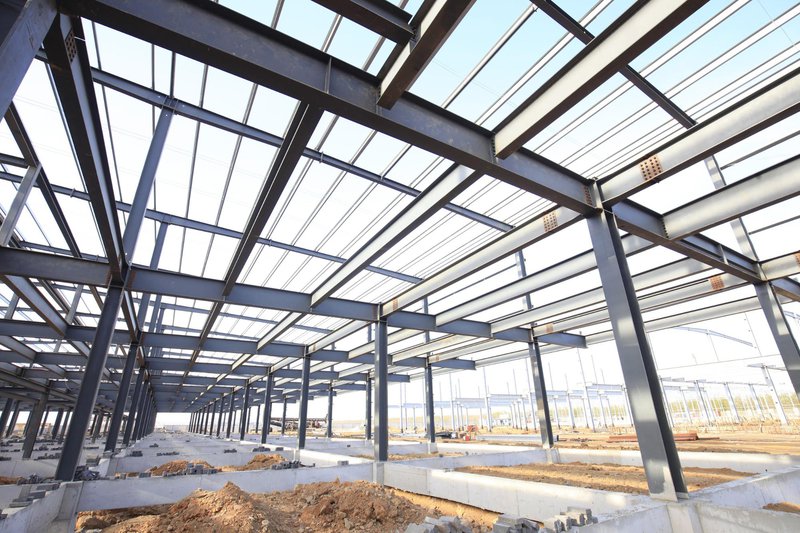 Keep up with market data
The labor market, and geographic proximity to dense urban centers and ports, play a large role in the supply, demand, and ultimate success of industrial real estate investments.
Like office and retail real estate, the industrial sector is subject to economic fluctuations. You'll need to keep a close eye on market-driven lease terms, rental rates, and maintenance and construction costs for your target investment.
Vacancy rates are also key. The lower the average vacancy rate in your market, the lower risk the industrial real estate will be for you. This data is available through real estate brokers, professional consultants and sales services.
Be prepared to get involved
Industrial real estate investments are not entirely passive, requiring hands-on involvement, especially in the beginning, to make them successful. Negotiations and a tenant search can take a long time, creating carry costs while your property is vacant.
If you decide that purchasing an individual industrial property won't work for you, or you don't feel you know the market or sector well enough to take the plunge, consider an Industrial Real Estate Investment Trust (REIT). These are managed by experts who do the heavy lifting for you and would allow you to take a more passive approach.
Commercial real estate can be risky, but worth it
Commercial real estate property can be tricky to evaluate, and is not for the faint-hearted. There are a lot of things to take into account and you will need good, professional advice to help you manage the risk. But if you play your cards right and purchase a property with money-making potential, over time, you can build wealth more quickly and efficiently than if you kept your cash on the sidelines or in lower return investments.
Got $1,000? The 10 Top Investments We'd Make Right Now
Our team of analysts agrees. These 10 real estate plays are the best ways to invest in real estate right now. By signing up to be a member of Real Estate Winners, you'll get access to our 10 best ideas and new investment ideas every month. Find out how you can get started with Real Estate Winners by clicking here.