Get our 43-Page Guide to Real Estate Investing Today!
Real estate has long been the go-to investment for those looking to build long-term wealth for generations. Let us help you navigate this asset class by signing up for our comprehensive real estate investing guide.
Below is a special feature compiled by the analysts inside our Mogul service. For more information on Mogul and how to become a member, please click here.
These days rarely a week passes without news of major store closures across the country. One week it's Payless ShoeSource declaring bankruptcy. The next it's Pier 1 Imports (NYSE: PIR) shuttering half its stores. Bed Bath & Beyond (NASDAQ: BBBY) recently watched its stock price plunge 20% after reporting worse than expected sales and more store closures. Long gone are big stores and big brands like Borders, Circuit City, and The Sports Authority. Even former mall staples such as The Gap (NYSE: GPS), Gymboree and Victoria's Secret (NYSE: LB) have either filed for bankruptcy or closed a significant number of their stores in recent years.
In an ominously titled Bloomberg report from 2017 -- America's 'Retail Apocalypse' Is Just Beginning – an analyst from Moody's (NYSE: MCO) lamented that retail's "day of reckoning" was fast approaching. Sadly, that day may be here.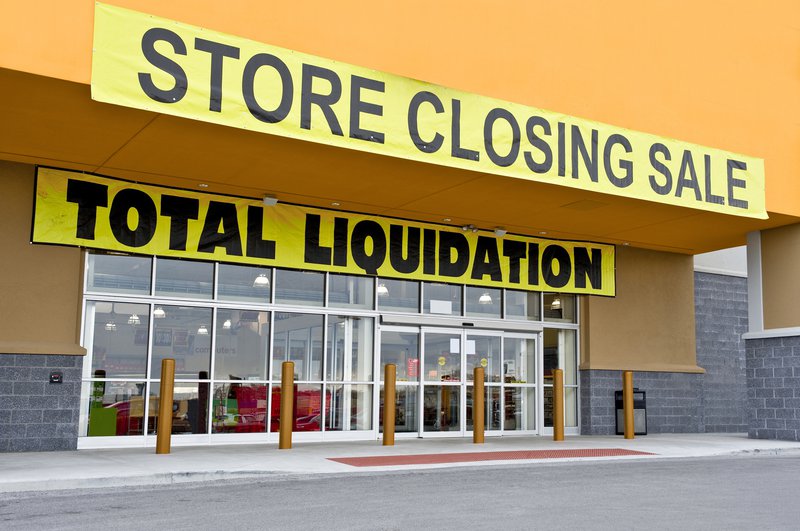 For retail landlords and investors, the country's retail apocalypse is leaving its mark. Store closures and tenant bankruptcies have stalled rent growth and increased vacancy rates in many markets. According to data from CBRE (NYSE: CBRE), retail capitalization (or "cap") rates, which had trended lower along with other property categories after the last recession, bottomed in 2016 and have climbed higher ever since. (Higher cap rates can signal reduced property valuations, lower net operating income, or both.) The stock prices of many of the country's major mall and shopping center REITs, such as Simon Property Group (NYSE: SPG), Regency Centers (NASDAQ: REG), and Kimco Realty (NYSE: KIM), have not just drastically underperformed the broader stock market but major REIT indexes as well.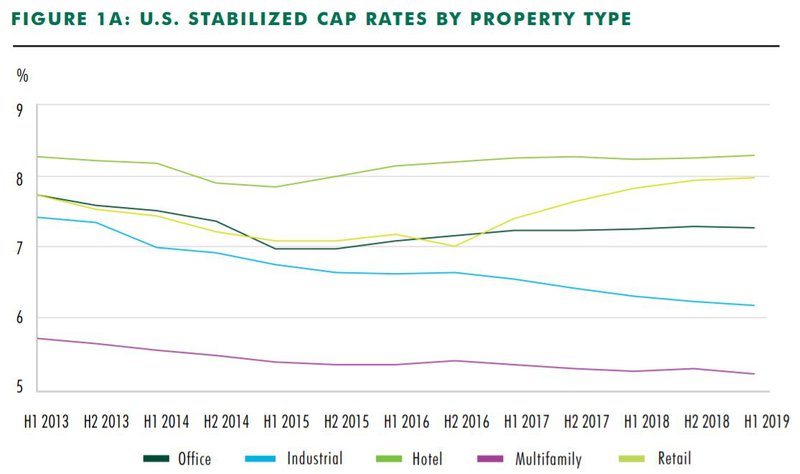 Identifying the causes of traditional retail's challenges isn't as simple as one might think. While the rise of Amazon (NASDAQ: AMZN) and the consumer shift to e-commerce tend to grab headlines, there are plenty of other, less-obvious culprits. For one, America may simply have too much retail. According to data from Statista, the U.S. has 23.5 square feet of retail space per capita – by far the most among developed countries. As a comparison, the United Kingdom and Germany have 4.6 square feet and 2.3 square feet per capita, respectively. "There are lots of poor-quality centers and retail districts that have no reason to exist other than tenant demand at the time they were built," explained one REIT executive in a recent report from the Urban Land Institute (ULI).
Then there is the issue of too much leverage, as cited in the Bloomberg report. Thanks to leveraged buyouts and heavy borrowing – a result of low interest rates and easy lending conditions in the early part of the last decade -- many retailers have become saddled with billions of dollars of debt. And a lot of that debt has started to come due. When Toys 'R' Us declared bankruptcy in the fall of 2017, just weeks before the start of the crucial holiday shopping season, it wasn't because the chain was struggling with lower sales or a lack of profitability, but because it couldn't refinance $400 million of high-interest debt.
With so many clear and present dangers for retail, are there any clear and present opportunities for real estate investors? We think the answer is yes.
For one, retail located in heavy-trafficked, populous urban centers – often termed "high-street" retail – is thriving. As is retail that is focused on services and experiences – think restaurants, hair salons, wellness studios, and casinos. "Retail is shifting as the mix of offerings morphs from goods to be carried home to activities that are enjoyed on site," observed ULI in its 2020 Emerging Trends in Real Estate report. One major mall owner (hint: it's one of our recommendations in the report) is even turning parts of some of its malls into esports (competitive video-game) arenas and lounges – perfectly suited for the more experience-focused millennial generation. Finally, there are still plenty of good old-fashioned retail stores out there in the right locations that have quality tenants and steady customers. These stores should keep thriving despite the threat posed by e-commerce competition. And because of the segment's recent troubles, there are opportunities for investors to get in at bargain valuations and rich dividend yields.
The above forms the basis for our five recommendations in this report. Each occupies a distinct part of the retail real estate landscape, from large malls to small, single-tenant, net-lease properties, from suburban megaplex theaters to urban bakeries. Each has a distinct business model, from redevelopment of existing properties to expansion into new markets. And each offers what we think is a distinct opportunity to earn outsized returns from a retail resurgence.
EPR Properties
A retail REIT, but its tenants don't exactly sell merchandise.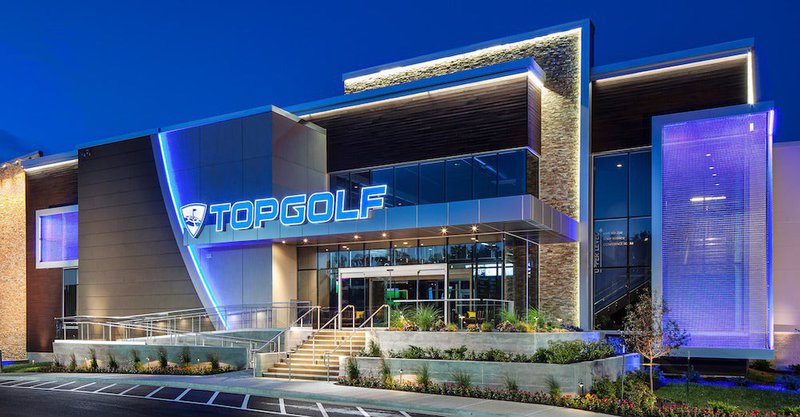 | Investment | EPR Properties (NYSE: EPR) |
| --- | --- |
| Property Sub-Type | Experiential retail |
| Market Capitalization | $5.5 billion |
| Yield | 6.4% |
| Risk Assessment | Moderate |
EPR Properties (NYSE: EPR) is a retail REIT in the sense that its properties are occupied by businesses that sell to the general public. However, EPR focuses on properties that primarily sell experiences, not products, so it is largely immune to e-commerce disruption.
Most of EPR's properties are either entertainment or recreational in nature. Just to name a few examples, movie theaters, ski parks, golf attractions, and waterparks are some of EPR's top property types. The company owns some education-focused real estate as well (private schools and early childhood centers), but this portion of the portfolio has been strategically trimmed to about 10% of the total and EPR has specifically said that its future growth would focus on experiential properties, so we wouldn't be surprised to see the company dispose of the rest of its education portfolio in the not-too-distant future.
The idea here is that not only are experiential businesses immune from e-commerce disruption, but consumer spending habits are undergoing a major shift from ownership to experiential. The millennial generation, in particular, prefers to buy experiences more than other recent generations, and this is a massive group (73 million people) who are just starting to reach their peak earning years.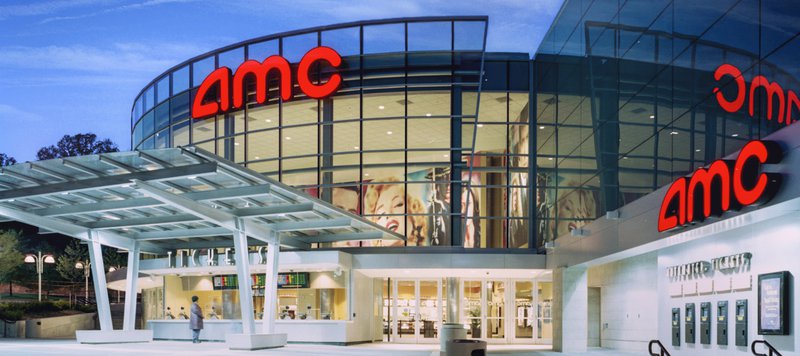 EPR sees some pretty big opportunities going forward. Megaplex movie theaters continue to add new food and beverage options and more luxurious surroundings, which amplifies revenue (and therefore the property values). Casinos are a tiny component of EPR's portfolio now, but the company has stated that owning more gaming assets is a focus area, and with the trend toward legalized gambling in the U.S., there's lots of growth potential.
Altogether, EPR's management sees a $100 billion market opportunity within its target property types. Currently, the company owns real estate that's less than 7% of that, so the coming years could have a lot of expansion in store for EPR.
On the financial side, EPR has a very strong balance sheet, investment-grade credit ratings, and more than $1 billion in liquidity to pursue opportunities as they arise.
EPR currently pays a dividend yield of about 6.5% which is well-covered by its funds from operations (FFO) and has raised its dividend at an annualized rate of more than 6% over the past decade. More impressively, since its 1997 inception, EPR has delivered annualized total returns of more than 14% -- to put this into perspective, this means original EPR investors who reinvested dividends would have seen a $10,000 investment grow to nearly $200,000 by the end of 2019's third quarter.
To be clear, although it's highly resistant to e-commerce headwinds, EPR is not a recession-resistant stock. Most of its tenants rely on discretionary spending, so if a recession hits, EPR could see some of its tenants struggle. In short, I'd expect EPR to underperform the REIT sector for the duration of any recession (but to thrive during strong economic times). The properties are mostly long-term leased to top-notch companies, which should help, but investors should still keep this in mind.
Georgia Avenue Retail
A collection of retail storefronts in an up-and-coming urban neighborhood.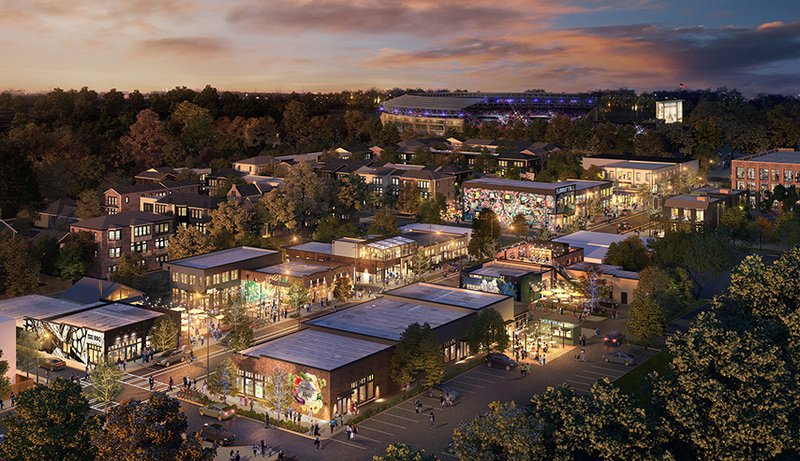 | Investment | Georgia Avenue Retail (private) |
| --- | --- |
| Property Sub-Type | High-street retail |
| Market Capitalization | N/A |
| Yield | 6.9% |
| Risk Assessment | High |
Unlike the other four investment opportunities in this report, you won't find Georgia Avenue Retail trading on the NYSE. That's because it's a private crowdfunded investment opportunity currently offered on the CrowdStreet platform. For accredited investors who are able to invest in the offering ($25,000 minimum), Georgia Avenue Retail is an excellent way to bet on the redevelopment of a group of unique storefronts in the historic South Atlanta neighborhood of Summerhill.
The development currently consists of 37,500 square feet of retail space across more than a dozen commercial spaces that were renovated in 2018. The current and prospective tenants include an award-winning brewery, bakeshop, Korean BBQ restaurant, and a whole host of other food and artisanal venues. An additional 10,700-square-foot building consisting of a one-story restaurant and retail space is currently in development.
Georgia Avenue Retail is part of an 83-acre master redevelopment in Summerhill, which will feature, among other things, a new baseball stadium, classroom space, and student housing complex for Georgia State University; offices designed for both innovate startups and global corporations; a national grocery store; and a 100-townhouse residential development. All of these developments are just steps away from the retail and restaurants on Georgia Avenue. In addition, the city of Atlanta will be investing $85 million to connect the neighborhood with the city's MARTA public transportation via a bus rapid transit line. The project is being developed and managed by Carter, one of the country's leading real estate investment and development firms with over 60 years of experience.
Here's what Ian Formigle, CrowdStreet's VP of Investments, recently said about the project:
"Georgia Avenue is a super unique deal - what's going on here has little correlation to anything in the retail space. It's really a submarket gentrification and densification play attached to retail. It's exactly the type of curated, service-oriented retail that is thriving around the US. Without another core retail zone in this neighborhood, the Georgia Avenue blocks will become the anchor of the Summerhill neighborhood. All real estate in the Summerhill market stands to pop in value over the next five years. Being in the center of it with the master developer is an enviable position to be in."
For investors, Georgia Avenue Retail offers a 16.7% targeted return over a four-year expected holding period, including an average cash yield of 6.9%. To learn more about the project and how to invest, you can visit its offering page on the CrowdStreet marketplace.
Seritage Growth Properties
A retail REIT that is slowly becoming so much more.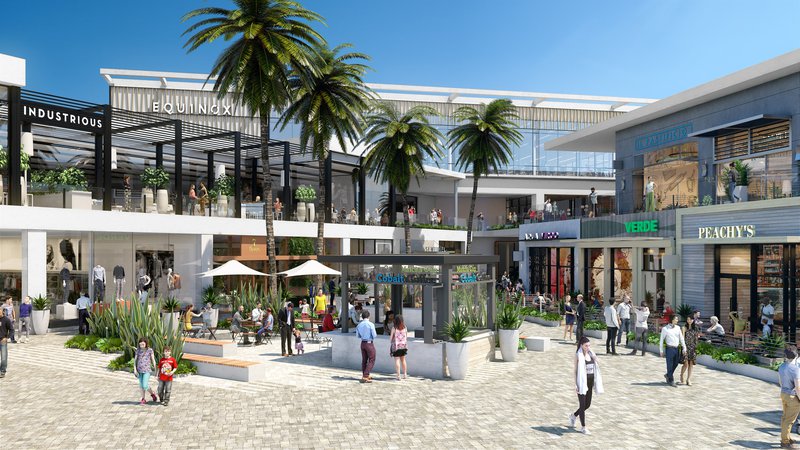 | | |
| --- | --- |
| Investment | Seritage Growth Properties (NYSE: SRG) |
| Property Sub-Type | Shopping centers, freestanding retail |
| Market Capitalization | $1.5 billion |
| Yield | None |
| Risk Assessment | High |
One of the more unique retail REITs, Seritage Growth Properties (NYSE: SRG) was created in 2015 for one specific purpose – to buy a portfolio of retail properties occupied by Sears and Kmart.
I know what you're thinking. Why on Earth would anybody want to own a Sears or Kmart right now? They wouldn't, and neither does Seritage.
Seritage's business model is quite simple. It takes these run-down, outdated, and sometimes vacant real estate assets (many of which are in prime locations – after all, when many Sears were built, they were the place to shop), and re-develops them into modern properties. And not just retail – Seritage aims to build a portfolio of mixed-use properties. Modern retail will certainly be a part of it, but Seritage also integrates residential, office, hotel, and entertainment aspects into its properties.
As one example, Seritage took an old Sears auto center in Pennsylvania and transformed it into two modern restaurant spaces and an entertainment venue (Escape Room).
The best part is that Seritage is still in the early innings of executing on its vision. It has only signed new leases on about 30% of the 31.6 million square feet of space in its portfolio. It hasn't even announced redevelopment projects at more than half of its properties. Plus, one of Seritage's strategies is to add density (additional square footage) where it's practical, so the total size of the portfolio could end up being much more than the original amount.
Early results have been very promising. The average tenant in one of Seritage's re-developed properties is paying over four times the rent that the former Sears/Kmart tenant was paying. Seritage is achieving double-digit returns on its invested capital and is doing a great job of creating properties that are worth more than the cost of renovations.
Finally, Seritage is the other public REIT backed by Berkshire Hathaway, and the company is committing even more money to Seritage than to its STORE Capital investment. Berkshire is providing as much as $2 billion in funding (including a $1.6 billion term loan that has already been made). Berkshire isn't in the habit of lending money unless it sees a near-100% possibility of getting paid back. Not only that, but Warren Buffett himself (in his personal stock portfolio) is the REIT's largest individual shareholder, with an ownership stake of more than 5%.
Simply put, Seritage has been overlooked by REIT investors. Right now, it doesn't pay a dividend, choosing to put all of its capital into its redevelopment efforts, which has taken it off the radar of income-seeking investors. The current lack of profitability (which isn't surprising, given that over half of the square footage is still occupied by Sears, Kmart, or no tenants at all) is also likely scaring some investors away.
However, for investors with a long-term mentality, Seritage could turn out to be a diamond in the rough. We believe the company could multiply its rental revenue several times over, and create billions in value for shareholders in the process.
Simon Property Group
A mall REIT in a class by itself.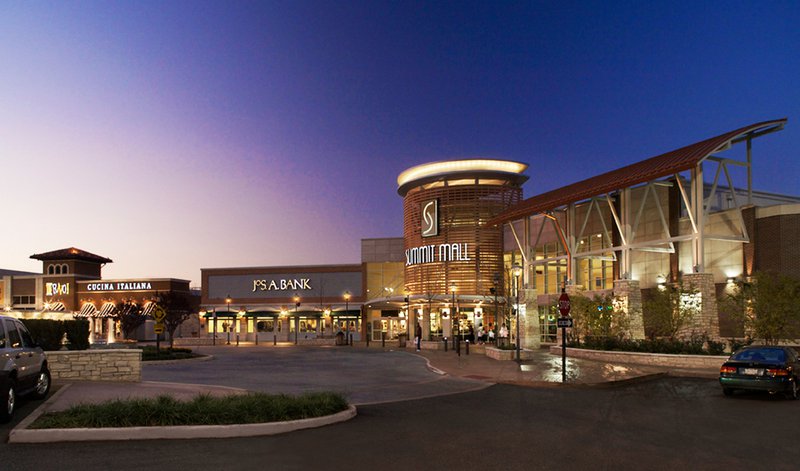 | | |
| --- | --- |
| Investment | Simon Property Group (NYSE: SPG) |
| Property Sub-Type | Malls |
| Market Capitalization | $44.7 billion |
| Yield | 5.8% |
| Risk Assessment | Moderate |
Generally speaking, malls are not the best type of retail property to invest in right now. Most people reading this can probably think of a dilapidated or even abandoned mall in their area, and several retailers that anchor malls all over the U.S. are either already bankrupt or are hanging on by a thread.
However, Simon Property Group (NYSE: SPG) is a different story. One key point to realize is that most malls are struggling, but that's not necessarily true of so-called "A" malls – the top-tier malls in the U.S.
To say that Simon owns some of the best and most valuable mall properties in the U.S. would be a massive understatement. Five of the 10 most valuable mall properties in the nation are in Simon's portfolio – for example, the Fashion Show Mall in Las Vegas is estimated to be worth more than $3 billion and isn't even the most valuable.
Simon's general strategy is to create destinations, not just shopping malls. Simon aims to incorporate entertainment venues, the most in-demand food and beverage offerings, as well as non-retail elements like hotels, apartments, and office spaces. In fact, while Sears' bankruptcy and J.C. Penney's store closures have doomed many shopping malls, Simon looks at this as a massive opportunity to add these things.
The logic here is simple. Most of the things that you can buy at a mall can be found online, and often for a lower price. You can't go to the newest restaurant online or replicate in-person entertainment. And the mixed-use elements create a natural source of foot traffic through the properties.
Transforming malls that are worth billions into destinations isn't cheap, and that's another key competitive advantage Simon has. As the largest non-telecom REIT in the entire market, and with one of the best credit ratings in the sector, Simon has the financial flexibility to invest in its properties as it sees fit. In other words, there are few mall operators that have the ability to invest tens of billions over the years to maximize the value of their properties. Simon can.
In fact, Simon currently has $1.8 billion worth of development and redevelopment projects underway right now, all of which are being funded with its cash flow (not debt or dilutive stock sales). Simon estimates that it has more than $7 billion in liquidity right now and a rock-solid balance sheet.
In addition to its high-end malls, it's important to also mention Simon's outlet shopping properties. You may be familiar with the company's Premium Outlets brand name. What you may not have known is that there are eight major outlet mall owners in the U.S., and Simon has a dominant share of two-thirds of the group's total square footage.
Here's a statistic that tells you all you need to know about why Simon is the best in the business. Not only are Simon's malls doing a good job of avoiding e-commerce disruption, but its tenants' sales are actually growing. In the third quarter of 2019, Simon's average retail tenant reported sales that were 4.5% higher than the same quarter in the previous year.
STORE Capital
One of the safest REITs of any kind, not just in the retail space.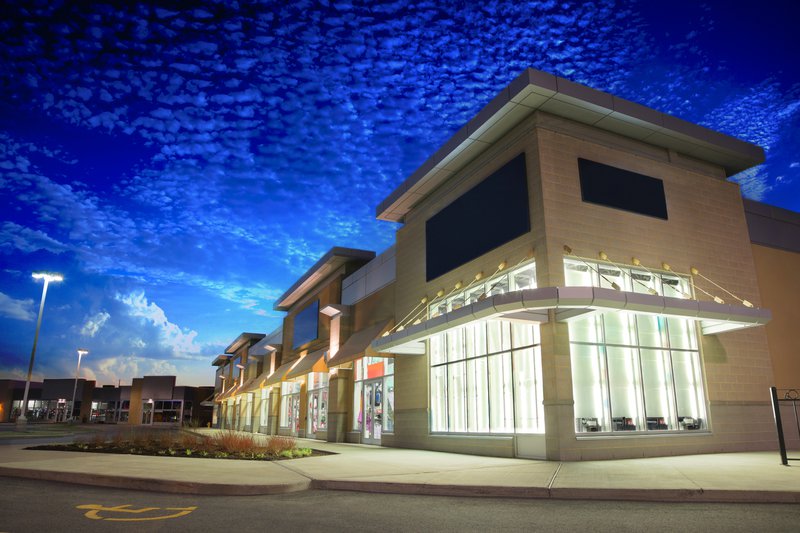 | | |
| --- | --- |
| Investment | STORE Capital (NYSE: STOR) |
| Property Sub-Type | Net-lease retail |
| Market Capitalization | $8.6 billion |
| Dividend Yield | 3.8% |
| Risk Assessment | Moderate |
[Note: If you're wondering why I capitalize STORE throughout this section, it's because it's an acronym for Single Tenant Operational Real Estate.]
When it comes to retail real estate, STORE Capital plays it safe. The company looks to buy properties at a discount to what they would cost to build, and that are occupied by tenants that aren't prone to e-commerce disruption (and in most cases are recession-resistant as well). In fact, STORE Capital paid just 81% of the replacement cost for the average property in its portfolio.
There are three main types of retail properties in STORE Capital's portfolio. The bulk are occupied by service businesses, such as restaurants and auto repair businesses. About one-fifth of the properties are traditional retail businesses (non-service) but tend to be the types of businesses that sell things people want to see and feel before buying, such as furniture stores. And finally, STORE Capital also owns a fair among of properties that are occupied by manufacturing businesses, creating a nice non-retail element of diversification.
Not only are STORE Capital's properties occupied by some of the safest types of retail businesses, but they are leased to tenants on long-term net leases. The average tenant has 14 years remaining on their lease, with annual rent increases built in, and tenants pay the variable expenses of property taxes, insurance, and most maintenance costs. This long-term structure combined with the nature of its tenants is one reason STORE Capital has a virtually unheard-of 99.7% occupancy rate.
There are other net-lease REITs, but a key differentiator is that STORE Capital requires property-level financials from its tenants. This lets the company know well in advance if any of its tenants are struggling financially and gives management a far more accurate picture of the quality of the portfolio.
Although we don't advise buying any stock simply because a famous investor did, it certainly gives us confidence that about 9% of STORE Capital is owned by none other than Warren Buffett's Berkshire Hathaway (NYSE: BRK-A) (NYSE: BRK-B). In fact, STORE Capital is the only REIT that has made the cut to be included in Berkshire's massive stock portfolio.
A relatively young company (IPO in 2014), STORE Capital has generated an impressive 136% total return through just over five years in existence, about 60% higher than the return of the S&P 500 during that time period and handily outperforming the average REIT.
STORE Capital pays a dividend yield of just under 4%, which is well-covered by the company's funds from operations (FFO). The company has been able to safely raise its dividend by a total of 40% since 2014, and we don't foresee this steady income growth ending anytime soon.
STORE Capital has about 2,400 properties in its portfolio and a market cap of $8.6 billion, which we think could be just a starting point. Management estimates its market opportunity (middle-market net lease real estate in its target property types) to be over $3 trillion in size.

Matt Frankel, Senior Analyst at Mogul also contributed to this report.
Got $1,000? The 10 Top Investments We'd Make Right Now
Our team of analysts agrees. These 10 real estate plays are the best ways to invest in real estate right now. By signing up to be a member of Real Estate Winners, you'll get access to our 10 best ideas and new investment ideas every month. Find out how you can get started with Real Estate Winners by clicking here.