Get our 43-Page Guide to Real Estate Investing Today!
Real estate has long been the go-to investment for those looking to build long-term wealth for generations. Let us help you navigate this asset class by signing up for our comprehensive real estate investing guide.
Keeping records is an important part of running a successful real estate business. There are many legal and tax liabilities when renting, buying, or selling property. Being able to access your numbers is crucial.
Why you need to keep good records
There are plenty of possible pitfalls if you don't keep your real estate business records in tip-top shape. Here are some of the most notable:
The IRS could audit you
You can take many tax breaks on your real estate businesses, and the IRS expects you to be truthful and organized when doing so. Keep two types of documents until the period of limitations runs out in case you get audited:
All documentation that supports your claim for a credit or a deduction.
All documentation that proves your income.
The period of limitations is the amount of time you have to amend your return to claim the credit or refund. The IRS can also claim additional tax at this time.
When it comes to property, the period of limitations runs out at the end of the year in which you sell or transfer it.
If you bought a property in a nontaxable exchange like a 1031, keep the records on the old property and the new property until the year in which you sell or transfer the new property. 
If you don't file an income tax return or fudge the return, the IRS recommends keeping records indefinitely. 
You need accounts and records for tax purposes
When you earn income from an investment property, you can deduct the costs of operating the property. Those costs include things like:
mortgage interest,
insurance premiums,
repairs,
administrative costs, and
These costs are reported on Schedule E, and they can reduce your taxable rental income. So it's important to record them and retain receipts, canceled checks or bills, and application forms in case you're audited by the IRS. 
Records to keep until the period of limitations run out include:
receipts for eligible expenses,
mileage logs,
tenant payment receipts,
bank statements,
management or owner statements from property managers, and
photos that prove repair expenses.
Here are some things to know about tax deductions:
Repairs and improvements
You can deduct property repairs in two ways. First, you can deduct the entire expense in the same year you incur it. Second, you can depreciate it over a set period of time. That period depends on the kind of repair.
If you need to depreciate an improvement, you start the depreciation on the date the addition or improvement is placed in service. If the property isn't yet in service, you start depreciating on the date the property is placed in service.
This can get hard to manage. Here's an example: Carpets and appliances take five years to depreciate. The property itself and structural components like a new roof, furnace, or plumbing take 27.5 years to depreciate. You have a lot to keep track of. It's helpful to separate repairs and improvements in your spreadsheet or record-keeping system into depreciable buckets. Your software may even do it for you.  
Mileage and parking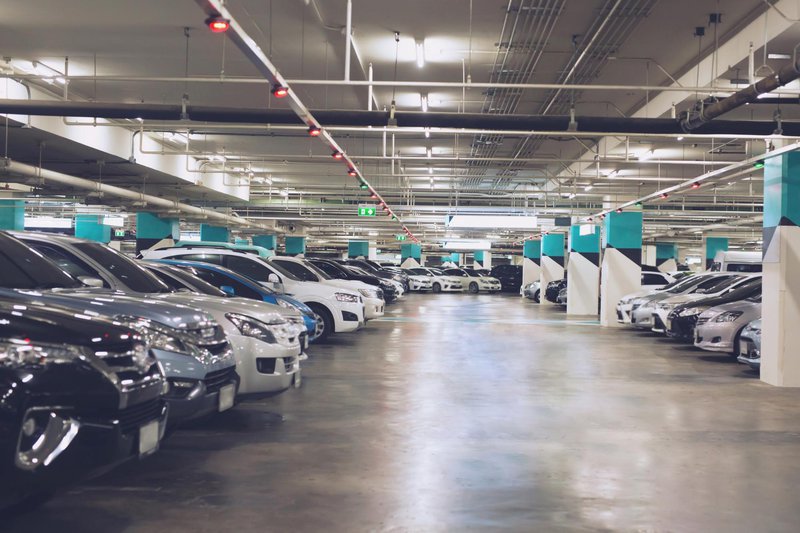 If you use your car to go to and from the property, keep a digital or paper log to document the purpose of your trip. You can then multiply the number of miles by the IRS' suggested mileage rate for the year and deduct that on your Schedule E.
If you have to pay for parking when you visit your properties, keep those receipts, too.
Home office 
If you use your home office exclusively to conduct active real estate activities, such as tenant screening, service maintenance handling, and property hunting, you can claim a home office deduction for the use of that space. 
You have two options in this case:
Take a simplified deduction of $5 per square foot of your home used for business with a maximum of 300 square feet.
Keep meticulous records of your home expenses and multiply them by the percentage of your home that the office takes up. 
If your house is 2,000 square feet and your home office is 200 square feet, your office makes up 10% of your house. If your internet, utilities, and other expenses were $2,000 for the year, you can deduct $200 for the home office (you'd need to keep records of the costs). Conversely, the simplified deduction would be $1,000. 
If you build yourself a home office or make improvements to your existing one, you cannot deduct those expenses. Instead, you can add the improvement expenses to the total cost basis of your home and depreciate it. That lets you earn back some of that money through depreciation deductions.
If you have any doubts about whether to save a document or receipt, just save it. The IRS even lets you digitize your documents to save storage space.
You could get sued, need to file an insurance claim, or need to sell at top dollar
The IRS isn't the only entity that may be interested in your records. Aside from accounting paperwork to keep for your taxes, also keep items like these:
Tenant applications and screening reports.
Copies of past and present leases.
Written requests and notices to tenants.
Requests and notices made by tenants.
Rent increase notices.
Property maintenance records.
Eviction paperwork.
All emails and texts to and from tenants.
Agreements with managers and service contractors (or property owners if you're a property manager).
Move-in and move-out paperwork.
Proof of deposits and bank statements.
These types of documents can help if you need to make an insurance claim or become involved in a legal dispute with a tenant or a contractor. If you own an income-producing property and want to sell, a buyer may want to see proof of deposits, income, and expenses to ensure you're not inflating or deflating them in your pro forma.
You may need a combination of tools
Since every property owner's needs are different, you need to stay organized. You can create your own system as long as you and an accountant can decipher it. 
If you only have one property and it's simple to manage, you can opt to keep an Excel spreadsheet and organize your digital receipts in a Dropbox or Google Docs folder.
At the end of the day, you know your real estate business best. Just remember that the best way to stay out of trouble is to stay on top of documentation.
Got $1,000? The 10 Top Investments We'd Make Right Now
Our team of analysts agrees. These 10 real estate plays are the best ways to invest in real estate right now. By signing up to be a member of Real Estate Winners, you'll get access to our 10 best ideas and new investment ideas every month. Find out how you can get started with Real Estate Winners by clicking here.