Get our 43-Page Guide to Real Estate Investing Today!
Real estate has long been the go-to investment for those looking to build long-term wealth for generations. Let us help you navigate this asset class by signing up for our comprehensive real estate investing guide.
The old saying, "It takes money to make money" couldn't be more true in the property business. First, you've got to have enough funds to purchase a property. Then you've got to have enough funds to maintain the property. And finally, you've got to be financially prepared to settle on the property.
When it comes time to sell, you've got to clear any mortgages and liens, plus have enough cushion to pay the costs of the transaction.
Often referred to as "closing costs," these include real estate agent commissions, title insurance policies, recordation and transfer taxes, property taxes, title or settlement fees, and lender's fees.
The amounts vary with the type of purchase, your state and municipality, and the lender you choose, if any, but they are generally estimated by the real estate industry at 5% of the sale price if you're the buyer. They could come out closer to 10% if you're the seller.
Before you settle, you should receive a Closing Disclosure or statement from the title firm you or the other party select, and the following are some of the charges you should expect to see.
1. Real estate agent commissions
Standard commissions for real estate agents, or Realtors if they are members of the National Association of Realtors, can vary by region and type of market (whether it is a hot market where real estate agents are in high demand, or a cool one where they are competing for business). But generally, commissions equal 5–6% of the closing sale price.
The seller customarily pays this commission to his or her agent, who splits it with the buyer's agent. There has been some disruption in this model over the last few years, however, with online companies such as Redfin opting instead to pay their agent employees salaries (instead of being commission-based) and charging property sellers just 1%.
In a hot market or area with good word of mouth or road frontage, sellers may be able to successfully sell their home without a real estate agent, but may be expected to still pay the buyer's agent 2–3% if he or she helps them close the deal.
2. Title insurance
Title insurance is a policy purchased by the buyer of a property for him- or herself and for his or her lender, if there is one. It aims to protect both from financial damages arising from defects in title not caught before the transfer of ownership.
Title defects that were not caught are rare, but they can happen. During a title search, a title agent or attorney will look in the local land records to ensure that all liens, mortgages, or any other claims to the property are settled at the time of closing.
Title insurance policy costs vary by state, property values, and loan amounts, but run about $1,000 for buyers, according to the National Association of Realtors. Some states have fixed premiums, while others allow you to shop around. Your title agent or attorney may have a good sense of reputable insurance policies available to you and their costs. Use an online calculator to help you estimate the costs for your case.
Lenders usually require a property buyer to pay for their own title insurance policy as well. This cost would be estimated in the Closing Disclosure or Good Faith Estimate a lender is required to give you before settlement. The lender's policy premium is usually cheaper because they need less coverage as the mortgage is gradually paid down.
3. Recordation and transfer taxes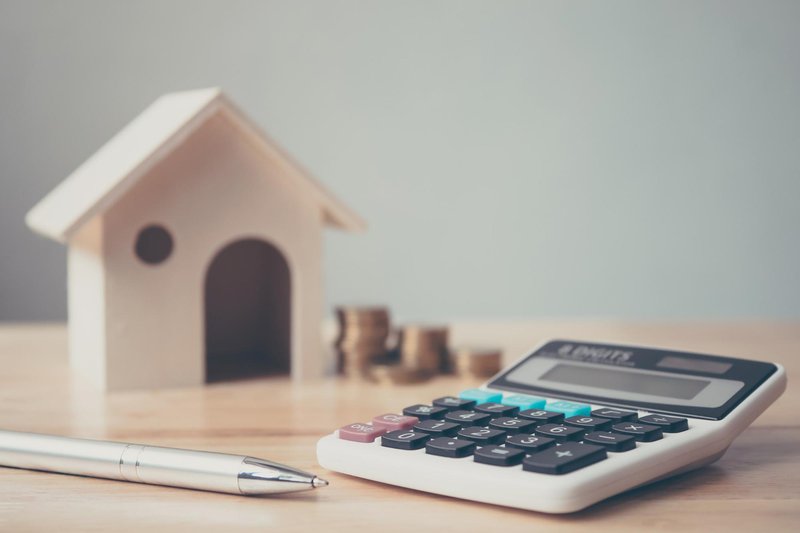 Whenever a property changes hands in the tax records, you have to pay recordation and transfer taxes, which are the fees your state, county, and/or town charges to document your transaction.
You can estimate these online via some title companies in your state, or by calling a local title company. They are typically set percentages. For example, in Washington D.C., transfer tax is charged at 1.10% for property selling at $399,999 or less, and 1.45% for all other properties. In D.C., they are charged to both buyer and seller, while in other states there may be one charge that is customarily split between buyer and seller. This shared cost is negotiable, however, and in the case of distressed property sales and auctions, the buyer usually pays the full amount.
There may also be exemptions or reductions to these taxes for first time homebuyers. The D.C. Tax Abatement program offers an exemption from the recordation and transfer taxes if the purchase price is $332,000 or less. It also allows a credit from the seller of 1.1% equal to the D.C. Transfer Tax.
4. Property taxes and utilities
Property taxes are prorated for both buyer and seller at the time of settlement. Buyers who are mortgaging their properties will usually have to prepay a portion or all of the first year's property taxes in order for the mortgage lender to escrow and pay them later.
So let's say you are selling your property and you settle on May 15. You are responsible for paying the property taxes through May 15, when the buyer will begin to be charged for the property taxes. If you have already prepaid the property taxes until July 1, then you will be credited for the property taxes you paid for May 15–July 1 on your closing statement.
In some states and municipalities, the water bill runs with the property, which means the title agent or attorney closes it out and pays it before it can be transferred to the new owner.
5. Title fees
Not to be confused with title insurance, there are also fees charged by the title agent and title attorney to conduct the title search, coordinate all the parties' needs, and record the documents after they are signed.
Who chooses the title company varies by state, with some requiring the buyer's right to choose it, and others allowing the seller to choose. You can shop around based on referrals, and your real estate agent could make a suggestion for a title company.
The fee for a title search could run from a few hundred dollars to over $1,000, depending on your market.
6. Lender's fees
Your mortgage lender may charge an origination fee to close your loan. It could be one or more points. A point means percentage point. So if your loan is for $300,000 and your lender is charging a point to originate the loan, that would be $3,000 added to your closing cost.
Some lenders don't charge origination fees, but work fees into your interest rate. Ask your lender how they make money and all the fees they charge.
Your lender may also charge a processing fee at closing, which could be a nominal amount of $100 or less. Sometimes, some or even all of these lender's fees are negotiable.
Closing costs shouldn't kill a deal
While it's expensive to buy or sell a property because of all the miscellaneous fees and expenses, they should not make or break your deal. When you are negotiating a contract, it's important to accurately factor in these additional costs at the outset so that if you're a seller, your net proceeds are a number you're happy, with and if you're a buyer, your total cost basis can keep you within your target ROI.
Got $1,000? The 10 Top Investments We'd Make Right Now
Our team of analysts agrees. These 10 real estate plays are the best ways to invest in real estate right now. By signing up to be a member of Real Estate Winners, you'll get access to our 10 best ideas and new investment ideas every month. Find out how you can get started with Real Estate Winners by clicking here.