Get our 43-Page Guide to Real Estate Investing Today!
Real estate has long been the go-to investment for those looking to build long-term wealth for generations. Let us help you navigate this asset class by signing up for our comprehensive real estate investing guide.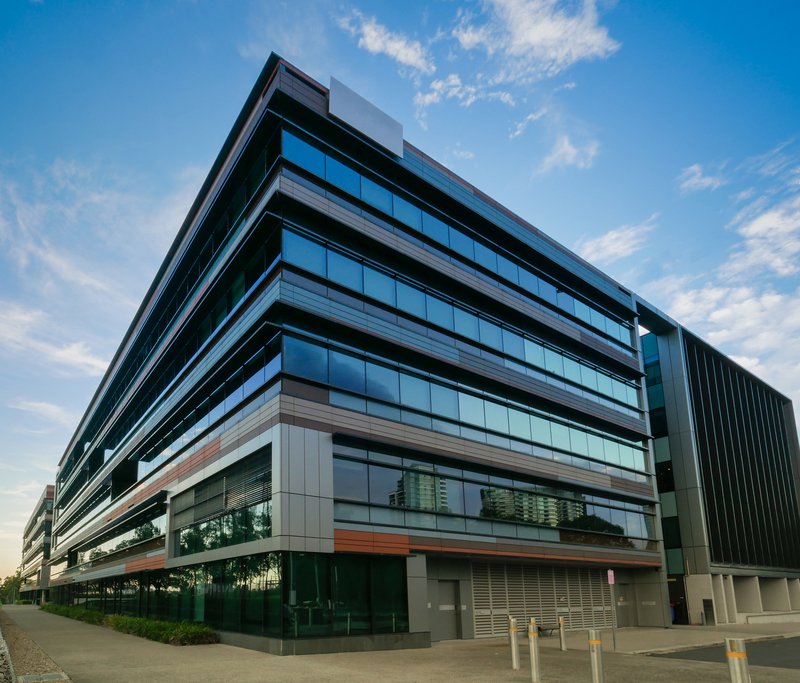 Commercial property loans and their rates are different from residential loans. If you plan on actively investing in commercial real estate (CRE), you need to know what CRE loans are available, the current commercial property loan rates, and the process for getting a commercial loan approval before you begin.
Learn about the different types of commercial real estate loans, what most banks and lenders look for, and the typical process of applying for a CRE loan below.
Commercial real estate loan terms
Most residential loans, including FHA, VA, and conventional loans, have a fixed interest rate and are amortized over a 15- or 30-year loan term. Commercial loans work differently. While each type of commercial loan is structured differently, they use a combination of typical terms:
Loan period
The loan period is how long you have to pay back the loan. You might also hear this called the "amortization period." Commercial loans can range from 15 to 30 years. 15-, 20-, and 25-year amortizations are most popular.
Balloon payment
Commercial loans commonly have a balloon payment, which means the loan is amortized over a set period, such as 25 years, but the unpaid balance is due in full on a specified date. This is often scheduled one, two, five, or 10 years into the loan.
Interest rates
Interest rates on commercial loans will be higher than those on residential loans. They're often in the range of 5% to 10%, but they may be higher, depending on the type of loan.
Some CRE loans offer fixed rates, where the interest rate stays the same over the life of the loan. Many commercial real estate loans, however, have adjustable interest rates.
An adjustable interest rate is tied to an index that fluctuates with the market. The mortgage note designates when the interest rate will reset. It could be monthly, quarterly, or annually.
For example, the interest rate may be prime plus 1.5%. If the prime rate is currently 5%, the interest rate would be 6.5%. If the prime rate goes to 6% after a year, the interest rate will adjust to 7.5%. There's typically a cap on the rate.
Loan fees
Origination fees are often higher in commercial real estate loans; they can be up to tens of thousands of dollars. In most cases, the loan fees can be rolled into the loan. Certain loan types have higher fees than others.
Prepayment penalty
Most commercial real estate loans have a prepayment penalty that the borrower pays if any additional principal is paid during a specific time. This time is usually one to three years from the origination of the loan.
The loan may also have a lockout period in which the loan can't be paid off early. This is typically in the range of two to five years.
Recourse loan
Most commercial loans are recourse loans, which means the lender has the right to go after other assets owned by the borrower if they default. The asset covered by the loan is sold in these cases, but sometimes it doesn't cover the rest of the debt. If that's the case, the borrower's other assets may be sold as well.
Some lenders request additional collateral, such as a primary residence, additional investments, or even a life insurance policy.
Types of commercial real estate loans
There are six main types of CRE loans. Each has benefits and drawbacks. It's helpful to compare the different types of loans to know which option makes the most sense for you.
Conventional commercial mortgage
A traditional commercial mortgage is the most common type of commercial loan. Traditional loans offer competitive fixed-rate terms and are amortized over a long period, such as 20 or 30 years.
Conventional commercial loans usually have these requirements:
The borrower needs to pay at least 20% of the purchase price as a down payment.
The loan can't be for more than 80% of the property's value.
The loan won't include additional costs. You can't use the loan to get working capital for construction or rehab. Underperforming properties that need rents raised, vacancies leased, or physical improvements rarely get approved for conventional financing.
Depending on the bank or lender, some conventional loans have a covenant that lets the bank call the loan even if it's not in default. This means the entire unpaid balance of the loan is due, usually within 90 or 180 days.
Calling loans was common during the Great Recession and caused many commercial investors to sell property when the market was down to pay back the loan. Today, few banks call loans if borrowers stay current on their payments. But it could happen in another recession. Read the covenants of your loan to find out if and when your lender can call the loan.
Qualifying for conventional commercial loans can be difficult. Banks use strict underwriting guidelines that require good credit scores, an established cash flow, and strong balance sheets.
Pros and cons of conventional commercial mortgages
Pros:
Fixed, competitive rates.
Long amortization period (typically 20 to 30 years).
Cons:
Can be called at any time.
Requires at least 20% down payment.
Cannot include working capital or construction costs.
Qualifying can be difficult if the asset is currently underperforming or the borrower lacks credit or experience.
Small Business Administration (SBA) loans
SBA loans are guaranteed by the Small Business Administration. These loans are given through partner lenders. Here's what the SBA guarantees:
Loans of $150,000 or less: up to 85%.
Loans more than $150,000 (to a maximum of $5 million): up to 75%.
There are two SBA loan programs:
SBA 7a
The SBA 7a is the most popular option for commercial investment property loans because it offers long-term financing for
new construction,
existing real estate,
land and building purchase, and
construction or renovation costs.
Working capital and equipment costs can be added to the loan amount.
Interest rates for an SBA 7a loan are tied to the prime index plus a margin. The rates can be fixed, adjustable, or a combination. Most SBA 7a loans are amortized for 25 years.
While there are prepayment penalties in the first two to five years, the loans cannot be called. The minimum down payment is 10%, although some banks may require as much as 18%.
SBA 504
These loans were designed by the SBA for owner-occupied real estate or long-term equipment purchases. The 504 SBA loan is processed using two loans: one from the private sector (a bank or traditional lender) and one from a non-profit or Certified Development Company. SBA 504 loans require at least 10% down, making this a low-down-payment option for real estate investors.
Pros and cons of SBA loans
Pros:
Lowest down payment requirement, requiring as little as 10% down.
Long amortization period (typically 20 to 30 years).
Cannot be called.
Can include working capital, equipment purchases, or construction costs.
Cons:
Very challenging to qualify for.
Long application process.
High fees.
Crowdfunding or syndication
Crowdfunding and syndication are two options that pool investors' money to fund all or part of a real estate purchase.
In crowdfunding, a sponsor -- the active investor responsible for managing the real estate acquisition -- is paired with investors who have the money to help fund the deal. Most crowdfunding opportunities are found through a crowdfunding platform and use funds from multiple investors. The minimum investment can be as low as $5,000.
With syndication, several investors pool their money and become partners in a company that owns the real estate. There are typically fewer investors in real estate syndication than in crowdfunding and each investor contributes more money.
In both crowdfunding and syndication, the sponsor is responsible for the acquisition, management, and disposition of the real estate. The sponsor may raise funds for the down payment alone, doing the work to get approved for other loan financing, or raise the entire amount needed to buy the investment in cash.
Most syndications have the sponsor pay their investors through one of two ways:
Equity split: Investors get a portion of profits once the property is sold.
Preferred return: Investors receive an agreed-upon rate of return paid monthly or quarterly.
Most crowdfunding and syndication opportunities are short-term, ranging from two to five years.
It's important to speak with a syndication attorney before raising money for an investment. Your investment could be a security, in which case you need to offer potential investors a private placement memorandum, among other documents, to protect yourself adequately.
Pros and cons of crowdfunding and syndication
Pros:
No minimum required pledged for the sponsor (although sponsors commonly pledge a small portion of the purchase).
Can be used to buy the entire property in cash or raise funds for a down payment.
Cannot be called.
Can include working capital, equipment purchases, or construction costs.
Few or no loan origination fees.
Cons:
Crowdfunding platforms charge a fee to list the investment opportunity.
A syndication attorney can cost $10,000 or more.
Shorter financing option (typically two to five years).
Higher interest rates.
May require that the investor share future equity.
Owner financing
Owner financing, also called seller financing, is when the seller of a property carries or holds financing for the buyer. Rather than the buyer going to a bank to get a loan, they receive a loan from the property owner.
There are no preset terms for owner-financed loans. The length of the loan, down payment, and interest rate can be negotiated. In most cases, the buyer needs to put 10% to 30% down for a fixed-rate loan with a balloon payment.
Some sellers freely offer owner financing, but buyers can request it, too. Since this option isn't widely available, it may not be possible for many buyers. The main appeal of seller financing is closing quickly without the hassle of bank approval.
Pros and cons of owner financing
Pros:
Loans terms can be negotiated.
In most cases, owner-financed loans cannot be called.
Don't have to deal with getting a bank loan.
Low fees.
Cons:
Interest rate or down payment can be higher than other loan options.
Hard money loans
A hard money loan is a short-term financing option. Typically, the term is one to two years with a balloon payment. Hard money loans charge higher interest rates, which can range from 10% to 15% plus points, which are fees paid to the lender. One point typically represents 1% of the loan amount ($1,000 for every $100,000 borrowed).
It's typically easier to get approved for a hard money loan than a bank loan. They can also close faster. Investors may use a hard money loan if the property won't qualify for other types of financing because it's vacant or underperforming. Once the property has been improved, investors can use alternative long-term financing to pay off the hard money loan.
Pros and cons of hard money loans
Pros:
Easier approval than other types of commercial loans.
Will finance properties that may need extensive repairs or are vacant.
Cons:
Short-term financing.
High interest rates.
High loan fees.
Commercial bridge lenders
These lenders bridge the financing gap between closing and getting long-term financing. If a property or investor doesn't qualify for long-term financing, like a conventional or SBA loan, they can use a commercial bridge lender to put 10% to 20% down for a short-term loan. Bridge loans can range from six months up to two years. Like a hard money loan, interest rates are often a few percentage points higher than the current market rate and can be fixed-rate or interest-only with a balloon payment.
Commercial bridge lenders use less stringent loan underwriting processes, making it easier to get approved. They also close faster than alternative loan options.
Pros and cons of commercial bridge lenders
Pros:
Easier to get approved than other commercial loan types.
Will finance properties that may need extensive repairs or are vacant.
Can close quickly.
Low down payment.
Cons:
Short-term financing.
High interest rates.
May include high loan fees.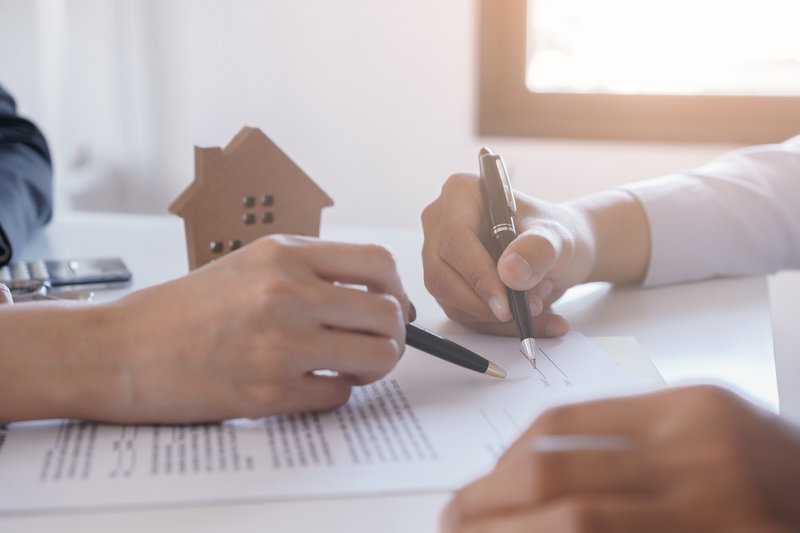 What do commercial lenders look for?
Now that you understand what financing options are available, let's take a look at some of the criteria banks and lenders use to underwrite or analyze a potential commercial loan.
Experience
Most lenders claim the property itself is the biggest underlying factor of loan approval or denial, but who you are as a borrower also plays an important role in being approved or not. Commercial lenders like to see that you have experience, especially in the same sector of commercial real estate you're getting the loan for.
If you're new to real estate or that sector of CRE, it can be more challenging to get approved for a loan.
Credit score and net worth
Lenders review your credit score, debt-to-income (DTI) ratio, and net worth. They also want to see a cash flow statement and verify your income. Ideal applicants have a strong financial statement, show a positive net worth, hold other assets, and have income that supports their current debts.
Lenders won't automatically deny a borrower with a prior foreclosure or bankruptcy, but the loan application will be scrutinized. They'll also ask for a thorough explanation of the foreclosure or bankruptcy.
Value add potential or future growth
Since the property is used as collateral to secure the loan, lenders feel more comfortable lending on a property with a low loan-to-value ratio, strong annual income, or potential for expansion or value add. That might include increasing rental rates, decreasing vacancies, improving management, or renovating the property to improve the overall value.
Debt service coverage ratio
One of the largest factors banks and lenders take into consideration when reviewing a property loan is the debt service coverage ratio (DSCR). The DSCR shows the property's ability to repay any debt service, such as a monthly loan payment, through its net operating income (NOI).
If the DSCR is less than 1.0x, it means the property cannot repay its debts from its annual income. Most lenders look for a DSCR above 1.25x or 1.5x. The higher the DSCR, the safer the investment is for the lender. There are standard debt service ratios for different types of CRE properties, so ask your lender what DSCR they look for with your property type.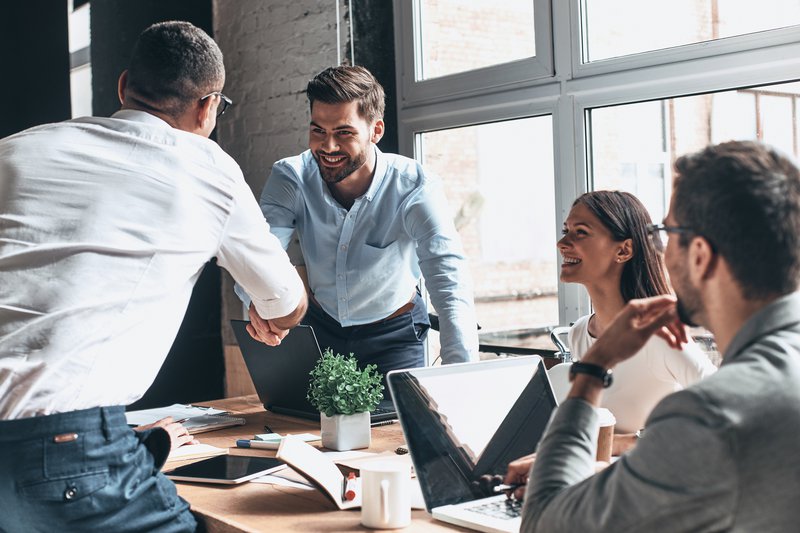 The CRE loan application process
The commercial loan application process can be extensive and more drawn out than a residential loan. The loan program you pursue will determine how in-depth the application process is. Conventional lenders and SBA loans are the most complex.
Most lenders review a business plan for the project and request a personal financial statement. If the project has potential or fits their lending model, they'll submit a letter of intent (LOI) stating the general loan terms. From there, they'll request a slew of documents, which could include the following:
Sponsor information, including applicant names and ownership percentages for key owners (anyone with 15% or more ownership in the owning entity)
Resumes and background information for applicants
A purchase contract for the property
A project summary, such as a business plan or executive summary
The scope of work for the project, including budget or quotes for renovations, equipment, or construction
Income verification with bank statements or W2s
Three years of personal and business tax returns for all applicants
Documentation of down payment sources
Projected business revenues and profits for the next one to three years
A personal financial statement, including personal and business debt
The last two to three years of financial statements in the form of a profit and loss document and balance sheet
The property's rent roll (if the property produces income)
A blueprint or architectural designs of new builds or construction projects
The name and contact information of the architect or general contractor overseeing the renovations or construction
Once all the information is received by the bank, the underwriting team reviews the application packet. The bank or lender may interview the applicant to assess their experience and knowledge of the field. Applicants also answer any questions the lender has about the application.
From there, the underwriting team approves or denies the loan. If it's approved, the lender submits formal terms of the loan, which can often be negotiated. Based on the bank's underwriting, they may require additional collateral or add conditions to the loan. It can take as little as three to four weeks for a loan to close, but traditional loan options often take longer.
Understand commercial real estate loans before applying
It's important to educate yourself on the CRE loan process and understand the options available for commercial real estate financing.
An experienced loan broker who specializes in commercial real estate can help you navigate the process of applying for a CRE loan and determine which option is best for you. If you're not approved for a loan right away, explore other business loan options and work on improving your creditworthiness to get approved for a commercial real estate loan in the future.
Got $1,000? The 10 Top Investments We'd Make Right Now
Our team of analysts agrees. These 10 real estate plays are the best ways to invest in real estate right now. By signing up to be a member of Real Estate Winners, you'll get access to our 10 best ideas and new investment ideas every month. Find out how you can get started with Real Estate Winners by clicking here.