Get our 43-Page Guide to Real Estate Investing Today!
Real estate has long been the go-to investment for those looking to build long-term wealth for generations. Let us help you navigate this asset class by signing up for our comprehensive real estate investing guide.
*By submitting your email you consent to us keeping you informed about updates to our website and about other products and services that we think might interest you. You can unsubscribe at any time. Please read our Privacy Statement and Terms & Conditions.
Understanding real estate basics will help you get a jump start on owning real estate or creating a real estate business. Real estate can be a tremendous tool for building wealth, increasing net worth, and creating income. 
Navigating the world of real estate can be intimidating. Millionacres is here to help you learn more about investing in property, navigating taxes, buying real estate stocks, and more. 
This road map will help you understand real estate basics whether you're buying your own home, an investment property, or starting a real estate company.
Why real estate?
As a real estate agent, you can create a career and business out of helping others buy and sell real estate. You can invest in real estate for cash flow or income or create a management company to handle others' real estate investments. As a homeowner, you can boost your net worth or build wealth over the long term. 
Real estate has several benefits. It typically appreciates, or increases in value, over time. It can be leveraged, meaning you can borrow against the equity you build over time. And investment properties and real estate businesses open up a number of tax advantages.
Types of real estate
There are three main types of real estate -- residential, commercial, and land. You can buy or invest in any type of real estate. What you want to get out of real estate will determine what type of real estate to target. 
Residential real estate, like a single-family home, condo, or townhome, is a common starting point, especially for home buyers. Commercial real estate and land are often purchased as investments. Some types of residential real estate, like single-family fix-and-flips, duplexes, triplexes, or fourplexes, can be purchased as investments, too.
The cost of real estate varies greatly. There are several factors, like property location, size, features, or current and potential rental income, that determine the value of real estate.
Land and residential real estate are often cheaper than buying commercial property. As an investor, you have the opportunity to make more money in commercial real estate, but you also need more money to participate. As an agent, you can target commercial or residential real estate, although your commission will typically be much larger as a commercial broker.
Continue to explore the different types of real estate and think about which of the three types of real estate is best for you.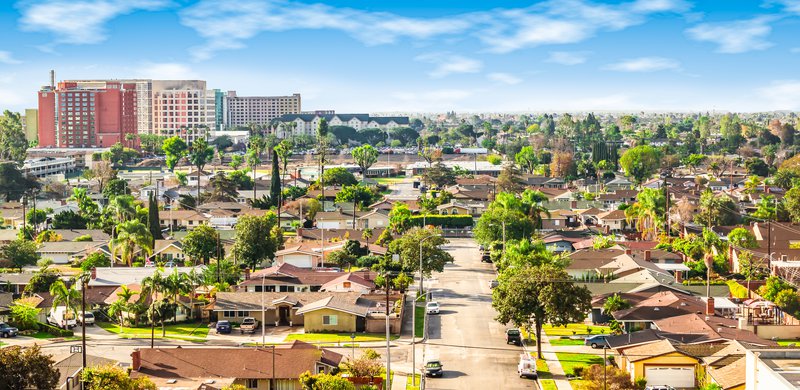 Real estate investing basics
In most cases, a real estate property is purchased for one of two purposes:
As a primary residence to house you and your family.
As an investment to earn income in the short or long term.
While you can invest in real estate without owning your own home, it's a good idea to ditch the rent and become a property owner as your initial investment. 
From there, you can explore the various ways to invest in real estate, like:
Most investors choose real estate because of the passive income or cash flow it produces, although there are other ways to invest, like flipping houses and wholesaling.
Each type of real estate investment has benefits and drawbacks, so it's important to understand how each method of real estate investing works.
Real estate financing basics
If you plan to buy real estate, you'll want to get your finances in order and determine how you'll finance the property. There are several options available from lending institutions, banks, and even private individuals to help you purchase a property. 
Most banks or lenders require a down payment, which can range from as little as 3% of the purchase price to 20%. Most loan approvals are based on your income, credit score, and debt-to-income ratio, among other factors.
As you build equity in the property, loans let you leverage your equity. Every loan program works a little bit differently and there are a number of different options available.
The real estate market basics
Regardless of why you're buying real estate or what type of real estate you're interested in, it's crucial to understand the real estate market. Every market is unique and each zip code, neighborhood, city, state, and region is different. In most cases, the value of real estate is determined by:
There are other variables that can affect the value or pricing of commercial real estate compared to residential real estate or land. You need to understand how the real estate market works -- especially on a local level -- before participating in real estate.
Common real estate terms you need to know
There are hundreds of real-estate-related terms. There are terms used specifically by real estate investors, real estate agents, property managers, and homeowners. As you continue learning and doing your due diligence on the field of real estate that applies best to you, keep this extensive glossary of real estate terms nearby.
Remember, owning real estate or running a real estate business includes certain responsibilities such as paying insurance, property taxes, maintaining the property, and managing the investment. Owning real estate isn't for everyone, but in most cases, it has a positive impact. Do your due diligence on owning a real estate business, on the process of investing in real estate, or owning a home.
11% of the mega-wealthy swear by this investment…
The richest in the world have made their fortunes in many ways, but there is one common thread for many of them: They made real estate a core part of their investment strategy. Of all the ways the ultra-rich made their fortunes, real estate outpaced every other method 3 to 1.
If you, too, want to invest like the wealthiest in the world, we have a complete guide on what you need to take your first steps. Take the first step toward building real wealth by getting your free copy today. Simply click here to receive your free guide.