Get our 43-Page Guide to Real Estate Investing Today!
Real estate has long been the go-to investment for those looking to build long-term wealth for generations. Let us help you navigate this asset class by signing up for our comprehensive real estate investing guide.
Buying a home strictly for investment purposes is different than buying a primary residence. But either way, house shopping can be fun.
Whether you're envisioning that kitchen where you'll host holiday dinners or dreaming of stylishly rehabbing a basement to turn a quick profit, looking for property can be exhilarating.
However, that's where the similarities end. The best properties to live in don't always translate to the best to invest in, and vice versa.
Investment properties require a different mindset in terms of things like costs, location, and amenities. The search process is different, too.
Let's take a look at some of these differences.
How to find a good investment property
Looking for an investment property is a lot like looking for a diamond in the rough. You want it to look good, but not so good that the price is inflated, and also not so bad that it needs a ton of work.
Most real estate search engines show you prettier homes rather than fixer-uppers. So you may have to look beyond the popular search methods. In addition to the internet, try good old-fashioned networking and drive-bys.
Networking within the industry lets you find out about homes that haven't been listed for sale yet. The more people within your investment network who know what you're looking for, the more eyes and ears you'll have on the ground. This includes everyone from real estate agents and property managers to private lenders and even fellow investors.
Leisurely but strategic neighborhood drives can also go a long way. Fill up the gas tank, pick the neighborhood you're thinking about investing in, and hit the road. Homes that show some signs of distress or neglect will often be the best deals. Think piled up newspapers, lawn debris, and an exterior that begs for a little TLC.
Other ways to find a good investment property include sites like Craigslist, Auction.com, and LoopNet (for small multifamily properties). While each of these sites are a good start to finding investment properties, they can serve different purposes. 
If you're looking for discounted homes that are bank-owned or have been foreclosed, Auction.com is your place. The site offers more than 30,000 distressed listings for investors to bid on. You can find these properties by using search filters to narrow your results by location, property type and even condition.
While Craigslist may not be the first website that comes to mind when you're thinking of buying a home, it can be a good way to search for a for-sale-by-owner property. Many buyers list on Craigslist to avoid paying real estate agent fees, which could mean their asking prices area a bit more competitive. Buyers usually list the same property details and photos you'd find on more traditional real estate websites.
LoopNet is good when you're looking to invest in small buildings with multiple units. The site allows you to filter the results by property use and one of the choices is investment properties. You can then filter the results by location, price, number of units and age of building. LoopNet's purpose is to showcase commercial property listings for sale.
Types of homes to purchase as an investment property
Real estate investors are clamoring for distressed homes that will sell for significantly less than market value in hopes of making a profit. These rental property investments can run the gamut from single-family dwellings to townhomes and small or large high-rise condominiums.
"Home purchasing activity among investors is on the rise, "says a mid-year CoreLogic report on investor activity. Last year, the share of overall homes purchased by investors was the highest it's been in two decades. 
The firm went on to say, "[T]his increase isn't from big institutional buyers, but rather from smaller investors just getting into the game. What's more, these investors appear to be focusing in the starter-home tier, giving first-time homebuyers a run for their money while also chasing homes in markets with relatively high rents."
The type of property you choose will depend on your budget, your goals, the market, and your intentions for the property. There are some pros and cons to investing in both single-family homes and condominiums.
Buying condominiums instead of single-family homes means you may have to grapple with unpredictable condo fees and a tougher search for financing that must meet certain requirements. For example, traditional lenders require that at least 50% of the total units in the project be occupied by principal residence or second home purchasers.
Condos also tend to appreciate slower than single-family homes, making them ideal for investors looking for monthly income vs. selling the home for a big profit.
But there are some pros to investing in condos over single-family homes. In addition to being more affordable, condos are usually found in trendy, desirable neighborhoods where a lack of space limits the number of single-family housing available.
Moreover, those condo fees are somewhat offset by the lower maintenance responsibilities than you would have in a single-family home. Another plus is that expenses such as lawn care, insurance for the building and pest control are usually covered in the condo fees.
Some of the pluses for single-family home investments include easier financing and the freedom to rent it out as you please with no homeowner occupied restrictions.
Also, if you're located in a region that's been dubbed a renter's market, you'll have a good number of potential renters who want the size and benefits of a single-family home without ownership.
What to look for in a good investment property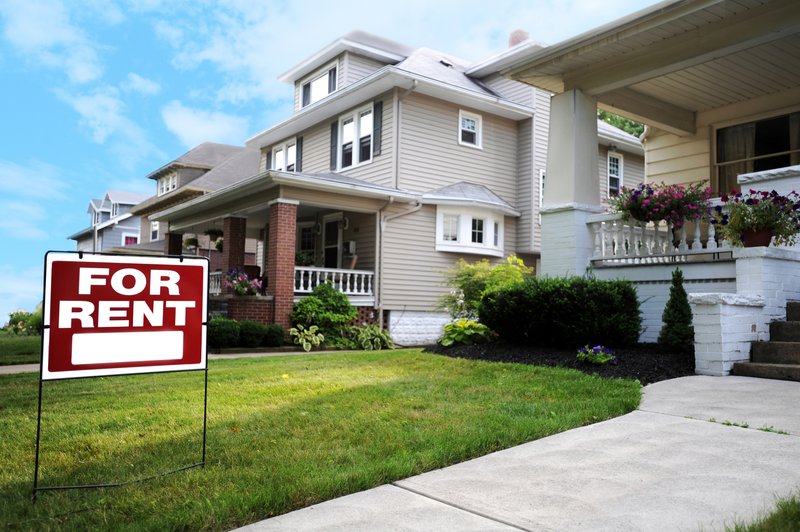 Look for a rental property that's within your means both budget- and effort-wise. Since the recession, smaller buyers have taken more of an interest in investment properties. Many properties are priced significantly lower than they were pre-recession.
A big part of your selection criteria for an investment property will come down to what type of property will pay off the most in the long run. Although buying the largest home on the block or the house with the state-of-the-art movie theater in the basement may appeal to your personal sensibilities, neither makes much sense as an investment purchase.
As an investor, you need to think beyond your personal preferences and consider what will appeal to buyers. Not every future buyer or renter will want to incur the cost of that theater, and the largest home on the block is likely already overvalued for the neighborhood, so there's not much room for profit.
Also, be sure to keep the overall condition of the property in mind. Although looking for distressed real estate to invest in is common, it's important to make sure it doesn't require a complete overhaul. Preferably, it will only need a few modest repairs. You don't want to wind up spending $50,000 on a property that won't let you recoup your investment costs.
People are often lured by low prices, but the costs of things like a new furnace or roof add up. Some real estate agents suggest bringing a contractor along to find out exactly what's needed to get the property up to market value.
Why location matters in an investment property
Where you buy an investment property can make a huge difference. It helps if the home is situated in a desirable neighborhood or one that's on the verge of being an up-and-coming community.
It's also important that the property's location will attract the type of buyers or renters you'd like.  When deciding which area to invest in, first decide whether you're more interested in appreciation or a steady monthly cash flow. This will help shape whether you plan to keep the property as a rental or resell it.
Also, be mindful of the neighborhood's buying patterns. Is it primarily a homeowner or rental community? Is there a shortage of either that would sway you one way or another?
Look for the property's appreciation potential through signs of growth in the neighborhood. A good mix of retail establishments, such as places to shop and dine, is a good sign. Even if those businesses are planned but not yet built.
Although most people purchase an investment property in their local market, it's not unheard of to invest out of state. Just be sure to familiarize yourself with the real estate market there if you do. One of the advantages of investing elsewhere is that you can find more affordable real estate by not limiting yourself to one geographic region.
Investor homebuying rates vary widely across the country, according to the same CoreLogic report.
There are more investors east of the Mississippi River than west. "Each of the top 10 metros with the highest investor purchase rates is in the eastern half of the country, with Detroit, Philadelphia and Memphis, Tennessee leading the pack at 27%, 23.3%, and 19.7%, respectively," said the firm.
Only two of the top 10 cities where investors are most active are western markets, "with Des Moines, Iowa and Oklahoma City, Oklahoma at 18.7% and 17.2%, respectively," it noted.
Top 10 Housing Markets with the Most Active Real Estate Investors
| City | Investor Purchase Rate |
| --- | --- |
| Detroit, Michigan | 27.00% |
| Philadelphia, Pennsylvania | 23.30% |
| Memphis, Tennessee | 19.70% |
| Long Island, New York | 18.80% |
| Oklahoma City, Oklahoma | 18.70% |
| Atlanta, Georgia | 18.50% |
| DesMoines, Iowa | 17.20% |
| Baltimore, Maryland | 17.20% |
| Camden, New Jersey | 16.70% |
| Cleveland, Ohio | 16.70% |
Different loan requirements for investment properties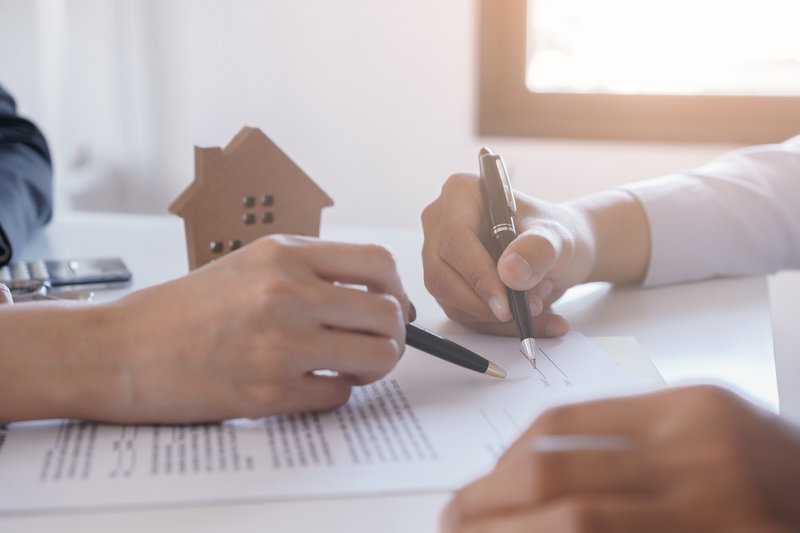 Homes and investment properties have different down payment and mortgage insurance requirements. Banks have stricter requirements when it comes to loans for investment properties.
Why? Because, during challenging times, borrowers are more likely to default on a home they aren't living in. Moreover, mortgage insurance isn't available for investment properties. This is why lenders often require a large down payment of 20% to 30%.
In addition to larger down payments, loans for investment properties typically have higher interest rates.
Qualifying for these loans may also be more challenging than applying for a primary residence mortgage. Lenders prefer qualified borrowers who have some cash in reserve and don't have the kind of debt or major credit issues that make them look risky. Your credit score and debt-to-income ratio are important parts of the qualifying process.
Industry experts say that under some circumstances you may be able to use rental income from an investment property to qualify for a loan.
When looking for a loan, you can look to national banks, online mortgage lenders, and lenders that specialize in investment businesses.
Is an investment property right for you?
There's a myriad of information about investing in real estate -- good, bad, and ugly -- but regardless of what you hear, be sure to base your decision on your circumstances. In other words, you must be comfortable with the idea to be successful with it.
Also, keep in mind that you may have other expenses to consider before you buy an investment property, such as homeowners association dues, cleaning services, flood insurance, and utilities.
If you want to invest in real estate without the hassles of actually managing and being responsible for a property, there are other real estate investment routes to consider.
Got $1,000? The 10 Top Investments We'd Make Right Now
Our team of analysts agrees. These 10 real estate plays are the best ways to invest in real estate right now. By signing up to be a member of Real Estate Winners, you'll get access to our 10 best ideas and new investment ideas every month. Find out how you can get started with Real Estate Winners by clicking here.